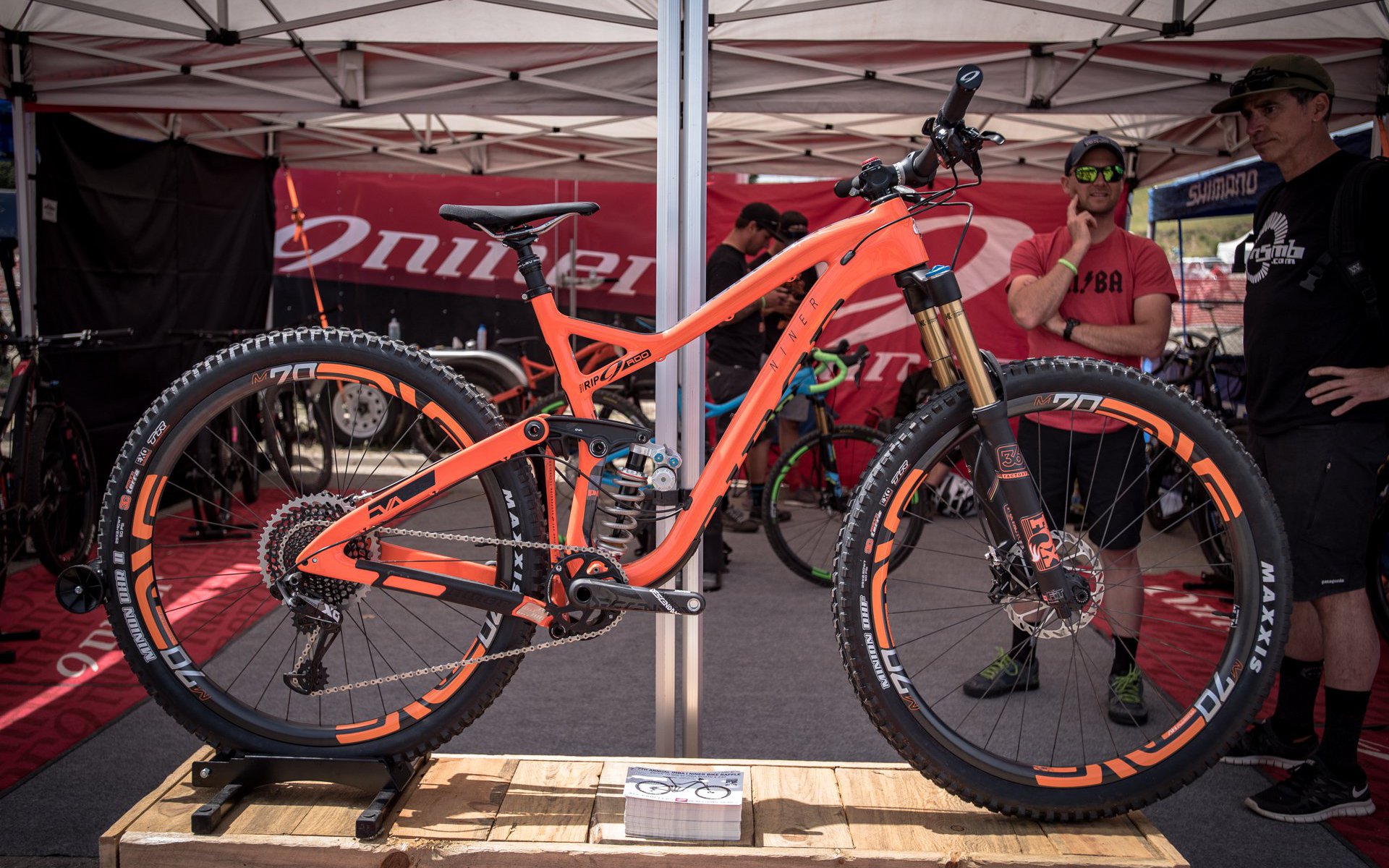 Editorial
Your Next Essential Upgrade
For mortals there are several ways to approach maximizing the performance of your MTB. Most of us will never squeeze every ounce of badass potential from even a moderately priced machine, let alone a 10k carbon über steed, but does that mean there is no benefit to going all out? Surely if it's better for Semenuk there will also be gains for those of us with more modest skills?
For some it's clear the fruit that hangs low isn't mounted to your bicycle. Want to go bigger or faster or longer? You could drop 15 lbs, do some training off the bike (CORE!), get more sleep, hire a trainer, drink less (maybe more?). Whatever the issue, it might be more productive in the long run to upgrade your meat engine rather than throwing 2k at carbon hoops.
But there are realists among us. I heard this from Tim Ferriss but I don't recall the source; "if all it took was good intentions we'd all be billionaires with washboard stomachs." If you know you aren't going to lose even a pound, hire a trainer or take some lessons it might make sense to maximize performance with your wallet. This isn't uplifting news,  but it is sensible.
And could it be that performance is only one slice of the pie? Most of us know a dude (is it ever a woman?) who pours thousands into tuning his car, despite never taking it to the track. Some petrol heads don't even take their highly tuned, lowered, winged and supercharged fart cans out of the city. Maybe it's just fun assembling the best performing (or lightest?) bike you can; the research is fun, the negotiating is fun, debating with your buddies is fun and the build is fun... The fleeting joy is only dulled by the credit card bills.

Living in Vancouver, where real estate has gone berserk in recent years, financial decision making has become fraught with peril. Buy a new frame or pay the mortgage this month? Thinking about a purchase in other binary terms often obscures rationale; should I throw down $450 for carbon cranks? New carbon cranks or old scuffed aluminum arms seems like a no-brainer but how do you determine if there will be any measurable improvement, assuming that matters to you?
Getting to the source can be helpful. Why do you ride a mountain bike? Is it because the falls are like gentle caresses or because mountain bikes are cheap like borscht?  Perhaps not. Maybe it's the rush of racing with your buddies up and/or down the hill. Or because the glorious sensation of undulating singletrack buoys your soul. For some it's a career and for many of us it keeps us sane. You could tick several boxes but drilling down about why mountain biking keeps you coming back could help separate a purchase you really want or need from one that is retail therapy. Assuming you want to make that distinction.

If the goal is ramping your radness on the bike, and you are looking to get fitter rather than just fatter then we should carefully consider where to launder that cash (or that effort if you are a DIY type). My off the bike training consists of sporadic yoga (mostly at home with routines by the amazing Abi and her great 15 min routines or Eion Finn for longer routines) and occasionally a little hiking. I know I would benefit from some strength training, particularly with a core focus to augment my yoga but I haven't pulled the trigger. More yoga would be a good start but I haven't been doing that either. Intentions...
Around here there are several options for getting fitter and stronger. Monica Marx, a mountain biker who is also a personal trainer,  is a great example. She uses kettlebells, myofascial release, spinal decompression (etc.) and the max student teacher ratio is 6:1.  If you sign up for a 4-month course with twice weekly sessions it will cost you $205/month or $820 for all 32 sessions. That makes it $25 a session. Or you could do once a week for $165/month or $40 a session. Obviously you could buy some bike stuff with $820; a couple of sets of tires plus an XX1 cassette or a new dropper and some nice cranks, but is there any chance your experience on the bike would change as dramatically as it would after 32 personal training sessions? If you aren't a local I'm certain there are some good options for training near you that could be tailored to your goals.
We all have much to learn in terms of bike handling, stance and technique but for some reason mountain biking hasn't embraced lessons and camps the way sports like golf or skiing have. I guess we all figure we know how to ride a bike, but after about ten minutes with a good instructor you'll likely realize you know SFA.
A really easy way to get world class instruction is to sign up for some courses with Ryan Leech. Ryan's courses are video based and they include one-on-one follow ups as well as the opportunity to interact with others working on the same skills. Access to all of Ryan's courses for a year will cost you $189. About the price of a pair of tires. And of course there are more economical options.
Ryan Leech
You may prefer your coaching served live. There are few options here on the south coast including Endless Biking, a camp with Andrew Shandro (with some of the best riders in the world
https://summergravitycamps.com/coaches/
 as coaches) or a session with 
Cory Leclerc
, who will keep you in stitches while he's teaching you how to ride. No matter who you choose it's like lightning in a bottle having an experienced coach watch you ride and give you feedback about how you are absolutely shitting the bed (or maybe I'm projecting my experience). If you don't live in a mountain biking hotbed you'll likely have to travel to get good coaching, but that doesn't sound so bad does it?
Another option that doesn't involve buying new bike parts is to get a pro-level bike tune. This might be a suspension set-up with someone like Arthur Gaillot at Suspension Therapy, a thorough suspension overhaul with custom tuning from Suspensionwerx, Vorsprung or Fluid Function or a pro level bike overhaul from Jeff Bryson of Bikeroom. Jeff is an EWS mechanic who works for Team Rocky Mountain riders Jesse Melamed and Remi Gauvin. His process for your bike is similar to his process for an EWS bike; he'll do everything he can to make your bike perform better, roll faster and basically be flawless in every way. 
Buying new bike stuff is intoxicating and we are bombarded with reasons to slap down the cash daily, but it may be that your goals will become more attainable with less new stuff more focus on fitness, flexibility, maintenance, set-up or skills. 
But if you are happy where you are, and you just like having a rad bike with lots of bling, that's okay too.