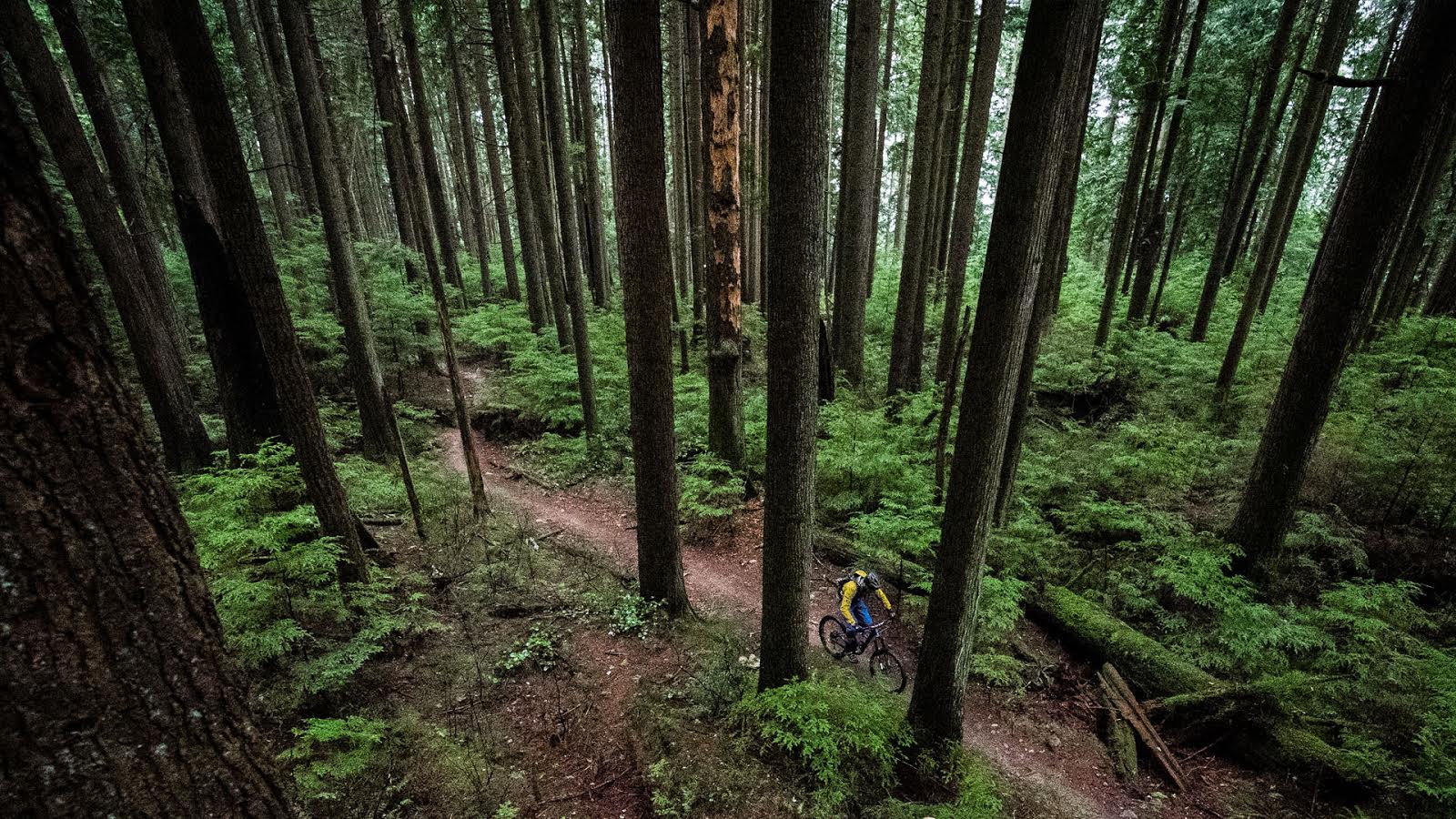 Your Fundamental Problem is Wrong
It's full steam ahead with project Dumbing Down the Shore™. Last week I was sent an article – The Fundamental Problem with Modern Day Work Parties – written by Robb Sutton in the southeast US. It was meant to ruffle feathers and that it did. I skimmed it, bookmarked it, and put it off for a few days. I knew it was going to raise some points that I would take issue with. While I am going to use Sutton's argument as a reference here, my intention is not to prove him wrong.
Trail building and advocacy is a broad-scope discussion that has a lot of facets – many of which I am going to overlook in this short piece. Rather than biting off too much in one go, I'm just going to approach Sutton's ideas and expand in a few places. I welcome you to come along for the ride, and join in the discussion below.
In my first English class in university – well before I knew I would finish my degree in that faculty – the instructor said something very blunt: your conclusion comes at the beginning of your essay. So here it is: What's happening right now in trail building on the North Shore is an exception to Sutton's "fundamental problem".
Taking into account the context of the North Shore – which has a dearth of singletrack trails below the "expert" level and a historical trail building style based on lower traffic numbers and a different type of riding than is currently being practiced – the community's need for widespread trail maintenance was obvious. We can no longer ignore the need for beginner and intermediate options, and those options are going to have to be all-weather friendly.
Sutton's argument hinges on the following quote:
"Modern day trail building and work parties have become nothing but construction crews with assignments thus stripping the creativity and fun that attracted riders to the sport to begin with."
And the main premises are:
1. Work party style trail building results in volunteer burnout, in part due to lack of interest in building beginner or novice-friendly trail.
2. Region-wide trail homogenization in the name of putting in more miles of trail is a bad thing.
Before we go any further, it is worth noting that the NSMBA's Trail Adoption Program, which engages local businesses such as us here at NSMB.com for both financial support and volunteer effort, has become a model that trail associations around the world are looking to. This is simply a fact, and I don't feel the need to hammer that point in any further. The bottom line is that the volunteer efforts hitting the North Shore trails right now aren't strictly being rallied by the advocacy association, and that results in a big shift in how people get out to these events.
As we here at NSMB.com have been a part of the TAP since its inception in 2011, Sutton's article hit home for me. It was through these public trail days that I was introduced to trail work. We are lucky to work with Digger and Jerry Willows as lead builders and help their creative vision come to fruition. We regularly get between 25 and 35 people out to one of our trail days (the most recent one had 42). I came away from Sutton's article feeling confident that some of the points being made don't apply to our experience.
Volunteer Burnout
The point I identified as Sutton's first premise, the idea that the volunteers don't want to ride these trails, applies to what I consider an entitled group: advanced level riders that don't like riding beginner-intermediate trails. These may be long time riders who don't see the fun in a faster-rolling trail, or younger riders who just want to hit the gnar.
As an aside, I personally find the position of these riders quite odd; I have no problem finding fun on the new Lower Seymour XC trails or the new Expresso or even Bobsled, which at the moment is the North Shore's only machine-built trail. A lot of people never built jumps as a kid. A lot of people don't ever jump their mountain bikes. I'm not one of those people, but I want them to ride bikes in the forest – and I want them to enjoy it.
In either case the so-called entitled parties – and the practical applications of Sutton's argument – are being selfish about a public trail network. Even with a number of more accessible routes being established in the past few years, the level of difficulty on the Shore still leans toward expert.
"We no longer get to build the trails we want to ride."
My experience here, which I am under the impression follows in other jurisdictions, is this: you either cut a "rogue" line for yourself and a few friends in an area that doesn't have existing trails, or you work with the local advocacy association on trails that satisfy the land managers and the advocacy association's vision. If you want to build sanctioned trails you "want to ride", be prepared to pour a lot of volunteer hours into the administrative side of your local advocacy association. It's not impossible, but it's very unlikely to happen at a public trail day.
"When was the last time you rode a section of trail that you could tell was built because someone wanted to ride it?"

While we and many other local businesses are full steam ahead with project Dumbing Down the Shore™, I can proudly say that many of the people who come out to our trail days are indeed stoked to ride the new section of trail we're building. We also have some very reliable volunteers who admittedly don't even ride this type of trail, yet continue to show up to our trail days. Maybe there's more than just a free lunch.
(Another aside: there is actually some room for creativity at public trail days, but it has to fit within the vision of the builder and not be a complete waste of time that the builder has to go in and fix later. You can't show up with a sense of entitlement expecting to build a jump, just as a junior employee doesn't get a key to the building. Maybe once you've gained the lead builder's trust.)
Homogenization
The second premise I identified approaches trail network homogenization. It's true: in the past few years there has been a big shift in the way builders approach high-traffic trail and it's been a positive move. Creek beds are no longer in vogue (were they ever?) and we have sorted out a way to build well-draining trail using materials that are available from the local forests.
As we continue to bolster the number of beginner and intermediate options on the Shore, we are creating a network of what could be considered homogenized trails – but these are well-wearing and easier to maintain than anything that was being built in the past (assuming we can agree to step away from rock armouring as a riding surface). Maybe the trail building style will change again in the next couple years but for now we are still short on "accessible" options so there's no reason to slow down. There is a lot of value in a trail network that is accessible to beginner and intermediate riders.
The argument that the gnar is still out there for those who seek it will come up, but the counterpoint is that those (often fall line) trails are at risk of being decommissioned in favour of a bench cut. If you truly want to see unmaintained historic lines protected, you have to get involved at a level beyond attending a public trail day or an annual general meeting. If you want to ride rock armouring, you might actually have to do it yourself.
My point: if you have a vision for building sustainable trail, your voice is welcome in the discussion. But you'll have to be a leader, not a follower. There are bureaucratic hoops to jump in building sanctioned trail, and there is unfortunately not a lot of room for creative vision that conflicts with that of the lead builder at a public trail day. If you want to be the one calling the shots, you'll have to jump a few bureaucratic hoops of your own before that can happen.
This discussion obviously goes far deeper than just one article on an online magazine. It is the annual general meetings and the public trail days, kicking out drains when it's pissing rain and stopping to help the builders that are out there week in and week out – or at least to give them a sincere thank you.
I can confidently say that here on the North Shore, the number of people passionately involved in this discussion is still growing – and the more of us that are willing to tackle these issues, the better… even if it results in the occasional argument.
---
Join the discussion below – but please keep your comments civil.