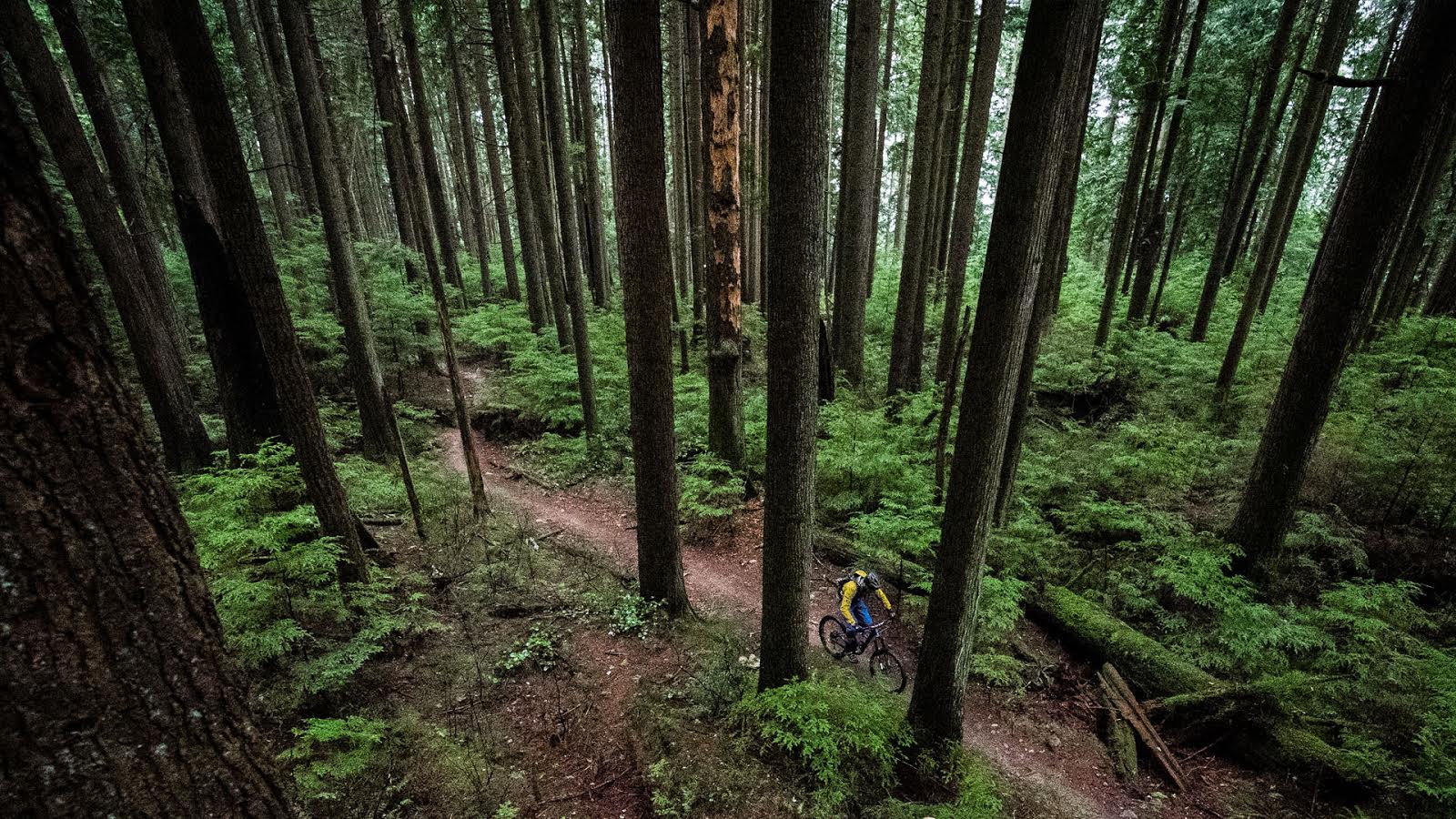 Your Cockpit is Garbage
My credit card is staring back at me. It's almost invisible on Steed Cycles' carbon-topped front counter, but I know it's there. A bead of sweat drips as I wonder if the card has room for my dream machine.
After a damp winter scouring bike magazines, reading reviews online and getting hyped up on the latest plastic-framed trail shralper I had taken an ill-advised test ride on a Santa Cruz Tallboy LTC. I say ill-advised because I came back with an itchy trigger finger.
I wasn't accustomed to buying off the showroom floor, but I wanted a full XT build and this was the cheapest way to get there. A few days after the test ride, looking at the bike in the shop, my heart was still pulling for it – but I was no longer filled with lust.
The sticker price is hovering at $5500. I know this is the bike for me but something isn't right. I'm not one to risk my limbs on Ladies Only without some sticky tires. For the stem and bar I wanted short and wide respectively and the standard combo wasn't delivering. Plus they were as sexy as a hospital waiting room.
My trigger finger was starting to tire. With bikes getting more and more expensive, shouldn't they be shred ready out of the box?
I get it. Riders around the world have distinct needs. In Moab Super Tacky tires will be cut to shreds in a hundred km while a North Vancouver rider will be visibly nervous around a 90mm stem. Many euros will sacrifice puncture resistance and grip (and perhaps a first born) for a few grams. This is just scratching the surface.
Still it was going to take another $350 to tailor this bike for my needs here in BC. Adding $350 to $5500 may not seem like much but having to dump more cash onto the already large pile didn't seem right.
North Shore bike shops have piles of Maxxis Ardents and other frequently spec'd tires in the back because they don't hook up well enough for our terrain. However in Colorado people rave about these tires. Right beside the tire pyramid you'll find boxes of bars and stems discarded by discerning riders, often at the suggestion of the shop rats.
I don't envy product managers. They have to balance many factors to spec a bike for all the markets they serve. I've heard that adding $1 to the OE cost of a bike can add as much as $5 to the retail price so cutting corners must be tempting. And you want the bike to have great showroom weight so those lighter tires get the green light. This has to be a nightmare job but in general they seem to be doing it better lately.
Still those piles of unused tires and stems persist, and for this reason some shops refuse to swap parts without charge. Would it instead make sense to have bikes delivered to the shop as a rolling chassis? No tires, stem, bar or saddle – but chosen at the shop in the spec that you, the customer (who is always right) wants? This obviously wouldn't make sense for entry-level rides but perhaps starting at around the $4000 mark where mountain bikes really turn high performance? Maybe just the top spec model?
Commencal's recently announced A La Carte program (apparently Europe-only at this point) approaches the idea by allowing customers to choose between a few options on component spec – certainly a step in the right direction.
For several years most higher end bikes have been shipping without pedals. Why not expand that to tires, stems, bars and saddles? Shops know what their riders want and a bike manufacturer can work to supply those parts to their dealers while still flexing their bulk buying muscle.
Is this the ultimate solution? Probably not. But the thought remains that there's potential in the industry for bikes that can be tailored to the customer's functional and aesthetic desires at checkout – without an extra hit to the wallet.
Did I pull the trigger in the end? Of course I did. I was committed to get that bike after the first rowdy descent. I ended up switching out the bars, stem and tires at checkout. Soon after the saddle got swapped out and the wheels lasted about a month, forcing me to get a fancier pair. Buying a complete bike saved me some cash at the outset but within a few months much had changed – which is why my next bike is being built from the frame up.
---
How many cockpits have you binned over the years?