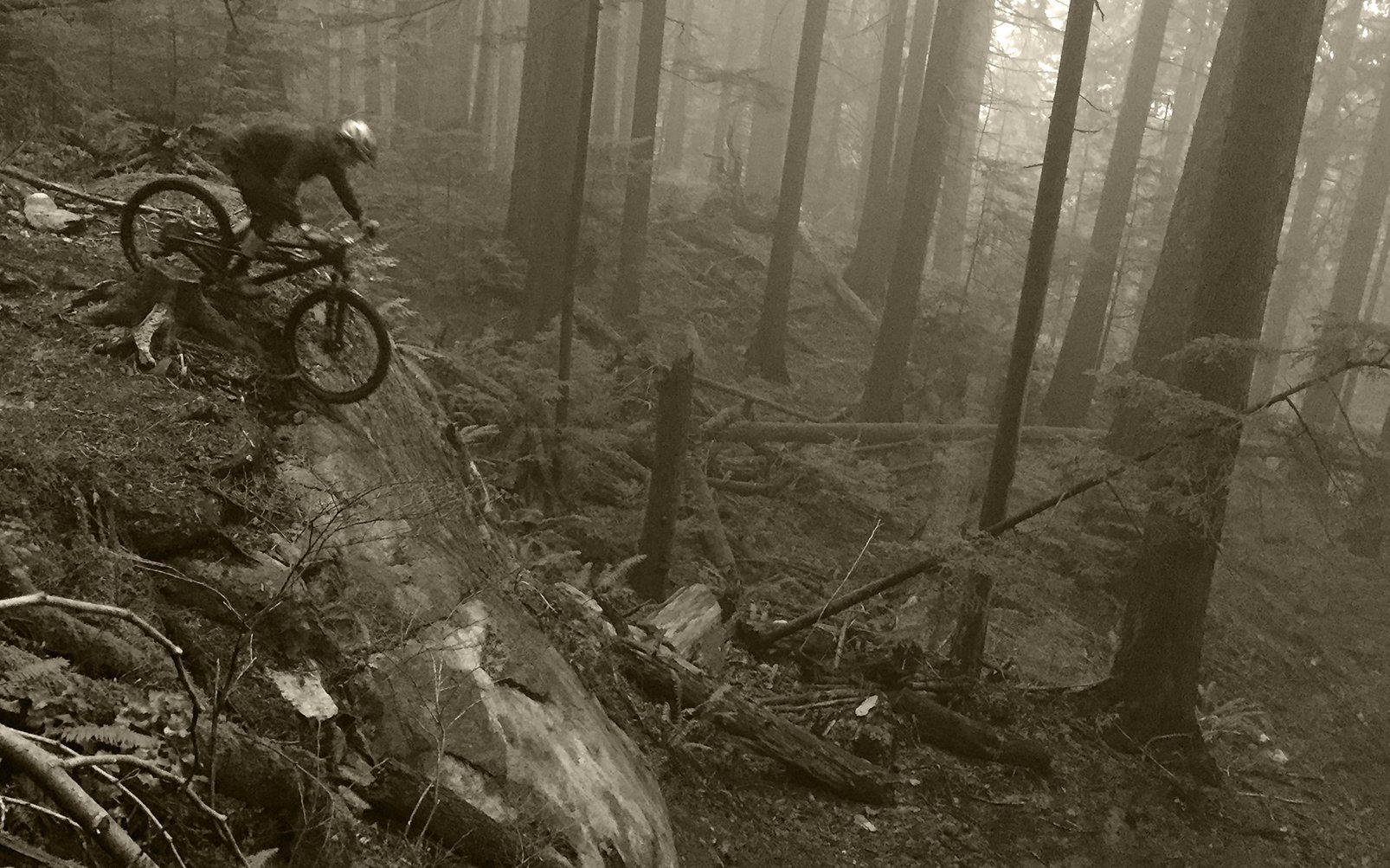 Midlife Crisis Editorial (with Epilogue Added)
You Can't Do That in a Porsche
This article was originally published on 2015-06-24. We're republishing it as a precursor to something unusual we have coming up.
---
Ricardo's is the first midlife crisis I've seen up close – and it blindsided me. I've witnessed the 'buy a Porsche and divorce your wife, in that order' scenario, from a distance, but because I didn't know the guy I just thought he was a jerk (and he probably is a jerk).
But when it happened to my buddy, I realized that these impulses come out of nowhere. In fact it only qualifies as a crisis when it comes from left field. When your coke-snorting, Vegas-loving co-worker leaves his wife, that's just progression. But when your buttoned-down cousin the engineer decides his first motorcycle should be a Harley, you can bet things are about to get interesting.
Ricardo has always proudly driven crappy cars. First there was the 1970 golden-beige Valiant. It was noteworthy for its ability to drive under the unopened UBC parking gate, scraping like a barbecue dragged behind a truck, and look no worse afterwards. It had no reverse and only turned 20 degrees left – but those challenges were welcomed by Ric. Then came the 1985 Tercel, dubbed the Tercedes. It often had a puddle in the passenger seat and always had a collection of gym socks, condom wrappers, textbooks, half-eaten burritos and unpaid parking tickets scattered around the interior. A shitload of bumper stickers covered some of the rust and a Japanese Maple was taking root in the cargo area.
Ricardo would sometimes rail condescendingly against those of us who were enamoured by rubber and sheet metal, but mostly he just didn't understand. When I bought a new car he called it the Penis mobile, which I had no objection to. For him a car was about utility and the car that brought that utility with the smallest price tag was THE BEST CAR (contrary to his name, Ricardo is Scottish). Eventually his shitty cars became a badge of honour, and now that he has responsibilities and kids he still drives a beater.
And then I got a text.
"I want a fun car, something I've never had. Fun meaning fun to drive and pleasant to look at and sit in."
My first thought was to say, 'WTF? Has someone stolen your phone?' After confirming the legitimacy of the transmission I realized I wanted to live vicariously and see how this calamity-in-the making would develop. And then maybe teach Ricardo how to drive his new car when his project achieves lift-off.
I was a car nut when I was a kid. When I was little, I'd be so excited by a new die-cast Hot Wheels or Corgi that I'd take it to bed with me for the first few nights. When I outgrew Hot Rod Magazine, before I hit my teens, I subscribed to Road & Track. I read it cover to cover every month, lingering on Peter Egan's Side Glances column.
I've had some cars that tick some of Ricardo's boxes in a modest way. I owned a couple of different Sunbeam Alpines; one a bondo buggy that I sold after a few months and another that was in beautiful un-restored condition. It was a 1964 with original paint, 80,000 miles, a four speed stick and 'electric overdrive' in third and fourth. It had a removable hardtop but no soft top. I loved it but it was underpowered and sprung like a pint-sized Buick. My 1979 Honda Accord hatch became a surprisingly fun little machine when I put on some Pirellis and over-inflated them to 39 psi. After that I had an Acura Integra that loved to rev – and that was my peak.
From then on my vehicles were about supporting my mountain bike habit. In the late 90s, my then-girlfriend and I bought a 1988 Volvo 740 GLE wagon (from the founders of Spot Brand Bikes) that we could sleep in the back of on race weekends. It was heavy and slow and it cost me $5000 in repairs and upkeep in the first year before settling in. I eventually sold it to a couple of Swiss mountain bikers on a B.C. singletrack tour. They were too young to rent a car.
For the last ten years I've driven a truck. It holds all the bikes and supporting gear and it's great to drive. But, unless you drive it off road, which is a blast, it's not going to get your heart pounding when things get curvy. And that used to be my favourite thing to do.
Watching Ric, who didn't know a WRX from an M3 before he caught this fever, checking out Audi S4s (too much money) the Scion FRS (too few seats) and everything in between, I started to wonder where my four-wheeled lust had gone. I could clearly see myself behind the wheel of an older 911 or another Alpine, but a Tiger this time, and I'm sure I'd have a blast owning, driving and tinkering with either one. But even if I had 50g begging to be spent frivolously, I was surprised and a little disappointed at first, by the realization that I wouldn't spill it on a sports car.
And as I tinkered away on the bikes in our shop I had a realization; I've been pre-empting my midlife crisis most of my life. The void Ricardo wants to fill does not exist for me because I've been stuffing it full of bikes; and they charge me up more than an M3 convertible for a fraction of the cost.
I'm currently riding a Giant Reign. I've sprinkled it with hand-picked parts and it weighs less than 27lbs but it's incredibly robust. It's like a Ferrari that's as reliable and inexpensive to own as a Corolla. I love working on it and looking at it and I can't wait to ride it again soon. Sadly bringing it to bed with me is no longer an option.
My truck is like the weekend racer's tow vehicle; it's got everything needed to get me where I'm going, but because I get my adrenaline pumping on the track, I'm happy to cruise comfortably to my destination, easily tackling every crisis I encounter along the way.
Unfortunately Ricardo's crisis car may be scrapped now that his wife's caught wind of it, but I'm going to keep sending him cars I find on Craigslist. Because that's what friends are for.
---
Epilogue
Ricardo realized, after long negotiations with his wife, that any penis mobile in his future would require seating for his entire family of five. This led him to the B.C. interior to check out a forest green 1967 Mustang convertible with a white top and interior. Driving that 50-year-old car with no power steering or brakes for a few minutes convinced his practical German side that there would be no Mustang in his future, and instead Ric and his wife bought a nearby property they stumbled upon to build a summer place for the family. But that's not quite the end of the story. Ricardo picked up a used 2010 Volkswagen GTI with a 5-spd as his daily driver and has discovered the joy of fast and nimble German-engineered automobiles. The GTI cost less than his new Knolly, so maybe that was his crisis vehicle.
Helping Ric in his search woke something in me and the desire for a sweet sounding sporty machine has begun to throb. I've been scratching the itch by simply looking at cars on Craigslist and Bring-A-Trailer, but eventually I may find something too sweet to pass up. Likely a mid 90s to mid 2000s BMW 325/330 sedan. With a stick of course. I'd really like an M3 sedan of similar vintage, but they are hard to find and outside my non-existent budget. Thus far bikes have kept my desire manageable, and the realization I don't have enough time to work on, let along ride my bikes.