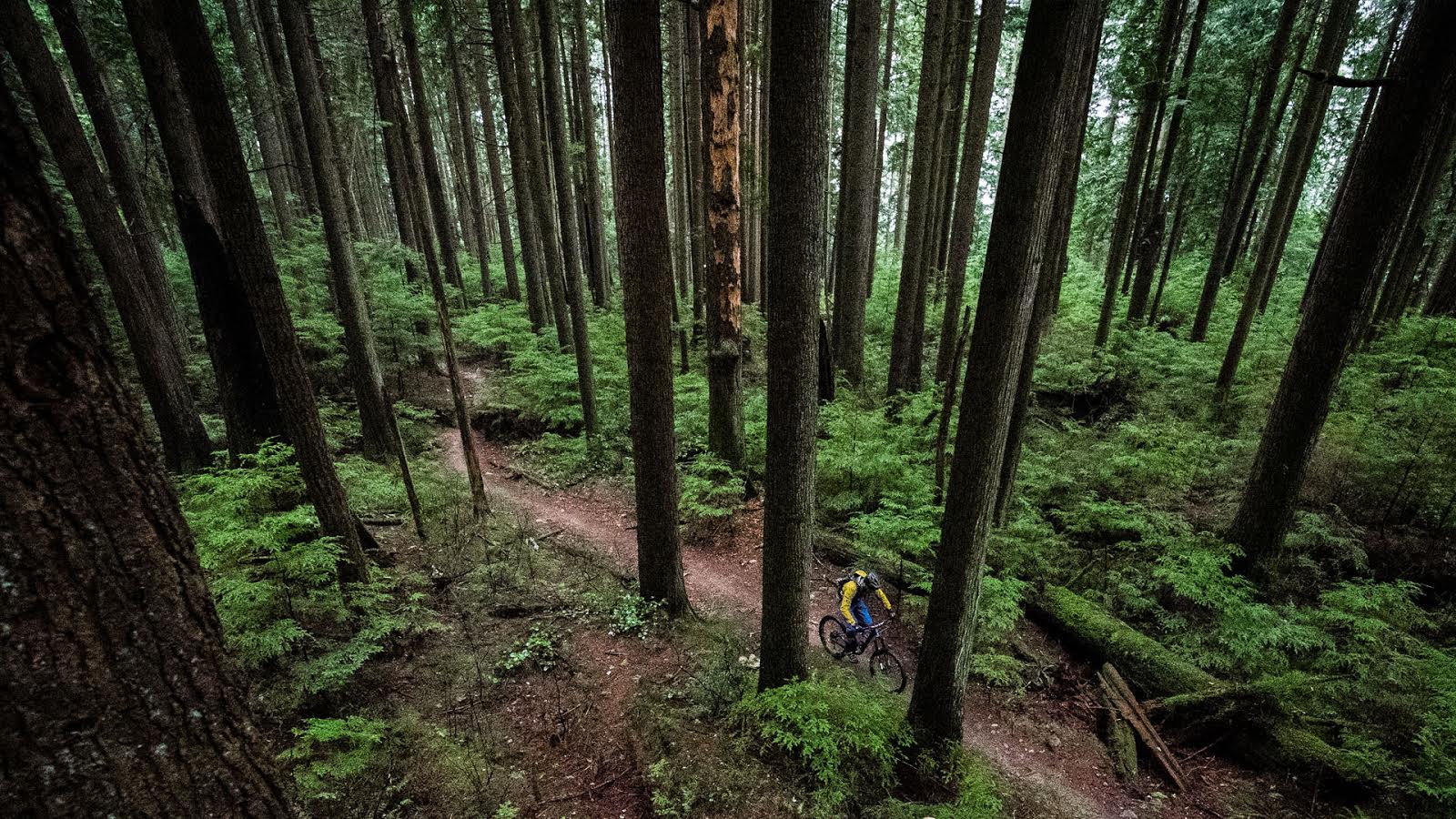 Yeti SB6c – First Impressions
I'm going to put this statement here, and check back in a few years to see how it holds up:
These are the golden days.
If, that is, you're into the kind of riding we are. If that kind of riding favours 150-165mm travel bikes that are built for speed but also inspire confidence in the steeps. And if you also want a bike that pedals well and lets you get to the top under your own power.
This type of bike is nothing new, and I'm not saying that AM bikes weren't good a few years ago, because there were plenty of good bikes then. It's just that the confluence of technology, design, and knowledge about geometry has never been better, and the peer-pressure-packed bike biz is full of manufacturers falling over themselves to satisfy the Enduro-hungry masses.
I rode and previewed the SB5c a few months ago, and that article is a good one to refer to for details on Yeti's Switch Infinity Link, which is also the centerpiece of the SB6c.  I came away extremely impressed with the SB5's capabilities, both on the way up and down. In fact it was as good a first impression as a 5 inch bike has ever made on me.
Did we want a tester? Hell yes. But we were also told the SB6c was imminent, and I even had a chance to goof around on one around in the parking lot, which was like the anticipation leading up to Steak & BJ Day, only to be served a steak that is overcooked. So we waited. It is within this context that we received the Yeti SB6c.
It only just arrived, so it's early to give detailed ride impressions but Cam has put some time on the bike so I'll tap him in.
Ride Impressions – Cam McRae
I've had a only a few rides on the SB6c and thus only a few things to say. I immediately noticed the rear wheel's responsiveness to impacts. Bumps large and small get the damper moving with uncommon ease. I've pushed the rubber indicator off the barrel of the shock several times without noticing that I've hit bottom, so it's likely to do even better once I nail the spring rate for the Fox Float X CTD shock. The bike is also incredibly quiet. In fact I found myself noticing a slight tick coming from cable and line contact up front that I wouldn't have heard on most other bikes.
Compared to some other bikes I've ridden recently, the SB6c encourages aggression. If you sit in the back seat the bike isn't likely to cooperate, but if you push your nose toward the front wheel it begins to sing. Ride it like a crotch rocket not a Harley. I need more time climbing technical singletrack to talk about that aspect but so far it has provided a nice platform for power transfer. While I'm impressed so far, more vertical, both up and down, is going to be required before I unravel the SB6c's mysteries.
The Yeti SB6 Carbon X01 $7,399 USD / $7,699 CAD
---
Is this the carbon and tweener bike you've been waiting for? Stay tuned for a full review in a few weeks.