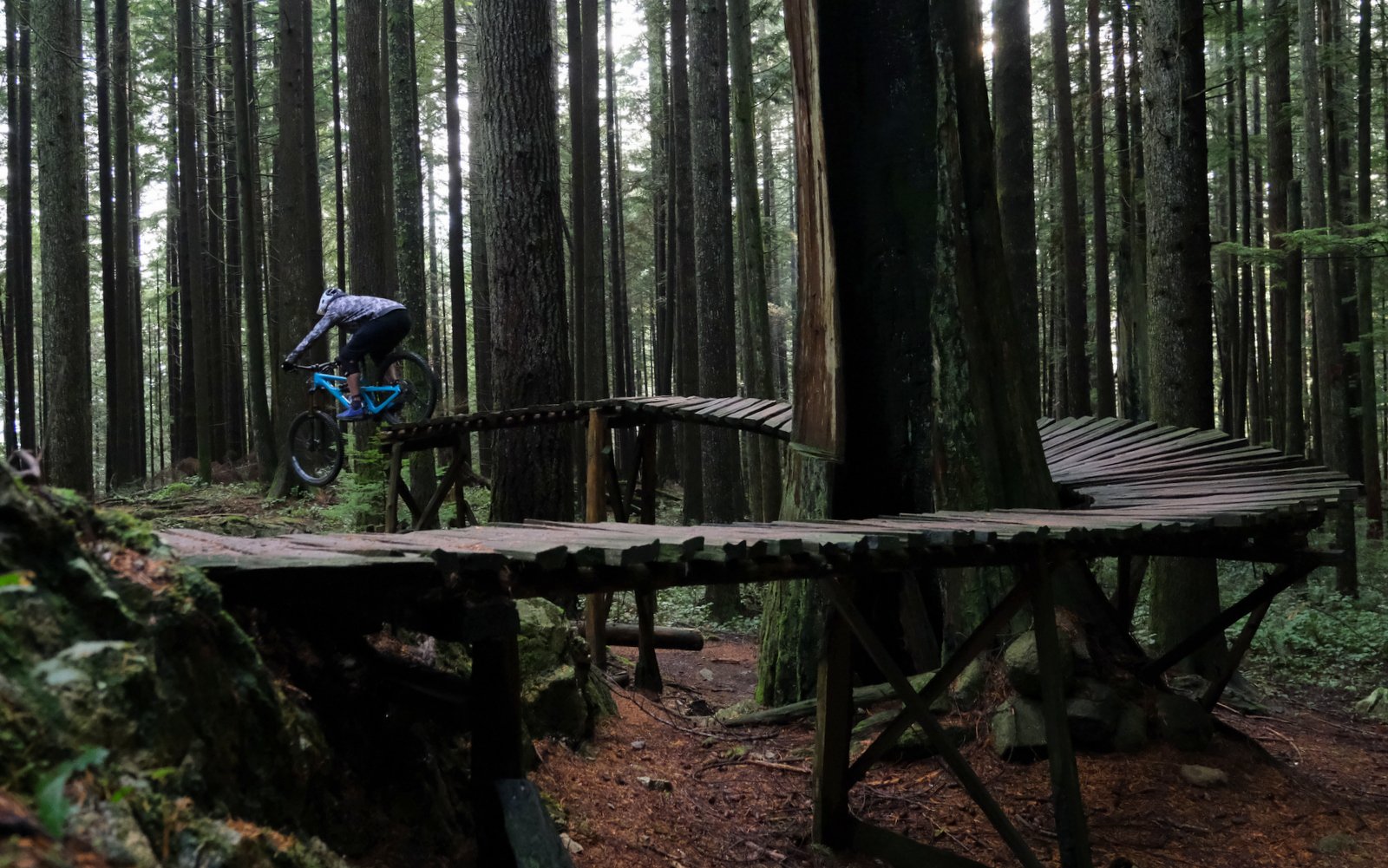 Uncle Dave Review
Yeti SB165: Reviewed
If often feels that life as a bike tester seldom gives you exactly the bike you want to be riding. If you're open to experimentation, this can be a great thing. But as a crotchety old bastard who is more-and-more set in his ways, it can lead to frustration. I mean, what the hell am I going to do with a Yeti designed to fall off mountains, with a price that I don't even want to convert into Canadian Dollars because it will just depress me? This is not the bike I wanted. But, after complaining for months about how beat up I feel after each ride on a bike with shorter travel, maybe it's exactly what I need?
Parts, Specs and Geometry
The version of the bike tested is the T2 spec. That gets you the fancier Turq carbon frame, and a bunch of components that you would expect at this price (US$7,699). That includes such things as Fox Factory level suspension (36 with a Grip 2 damper up front, and a DHX2 in the back), an X01 Eagle drivetrain, a Fox transfer post (w/ 175mm of travel), Code RSC brakes, and DT Swiss EX1700 wheels shod with Maxxis EXO+ Minions (2.5 DHF front, 2.4 DHR II rear). Nothing surprising here. The shifting was good, but after a few months on the new XTR you will notice that it's a little crisper than X01. And whoever rode the bike before me left me with a nasty pair of tears in the rear tire that took a lot of energy to patch and that suggests that this bike could do with more than EXO+ tires* (I'd at least like to see a double down in the rear). But other than these minor gripes, everything worked well.
*this may have been me - Ed.
This test bike is a size Large frame, which is probably a touch small for my height. Although, with a reach of 480mm, it wasn't that short, but still, I wouldn't have sneezed at the 505mm reach of the XL. The head tube is a fairly slack (for me) 63.5 degrees, and the seat tube appears to be a fairly honest 77 degrees. Chainstays are 433mm, and those are the only numbers that seem to be worth worrying about.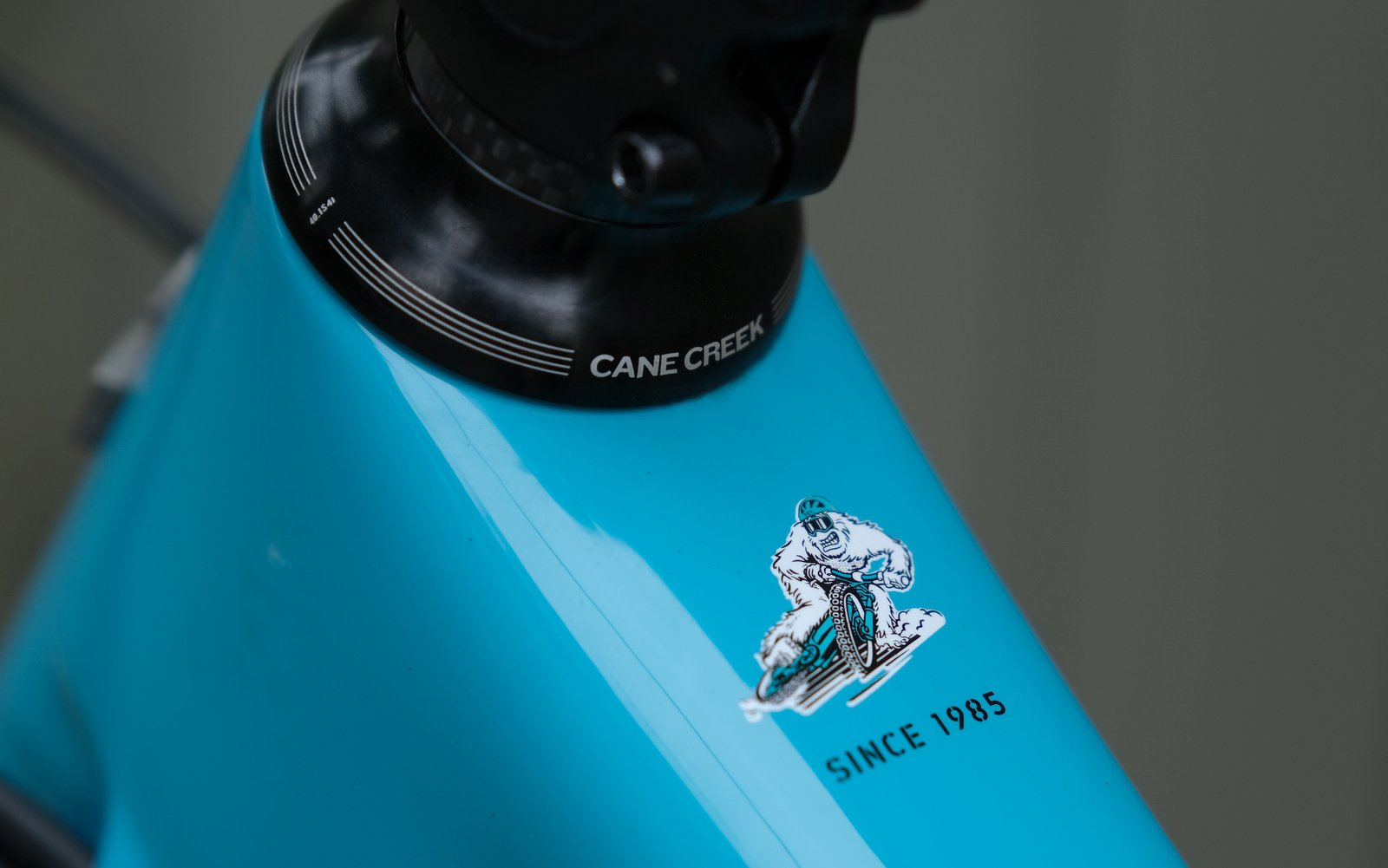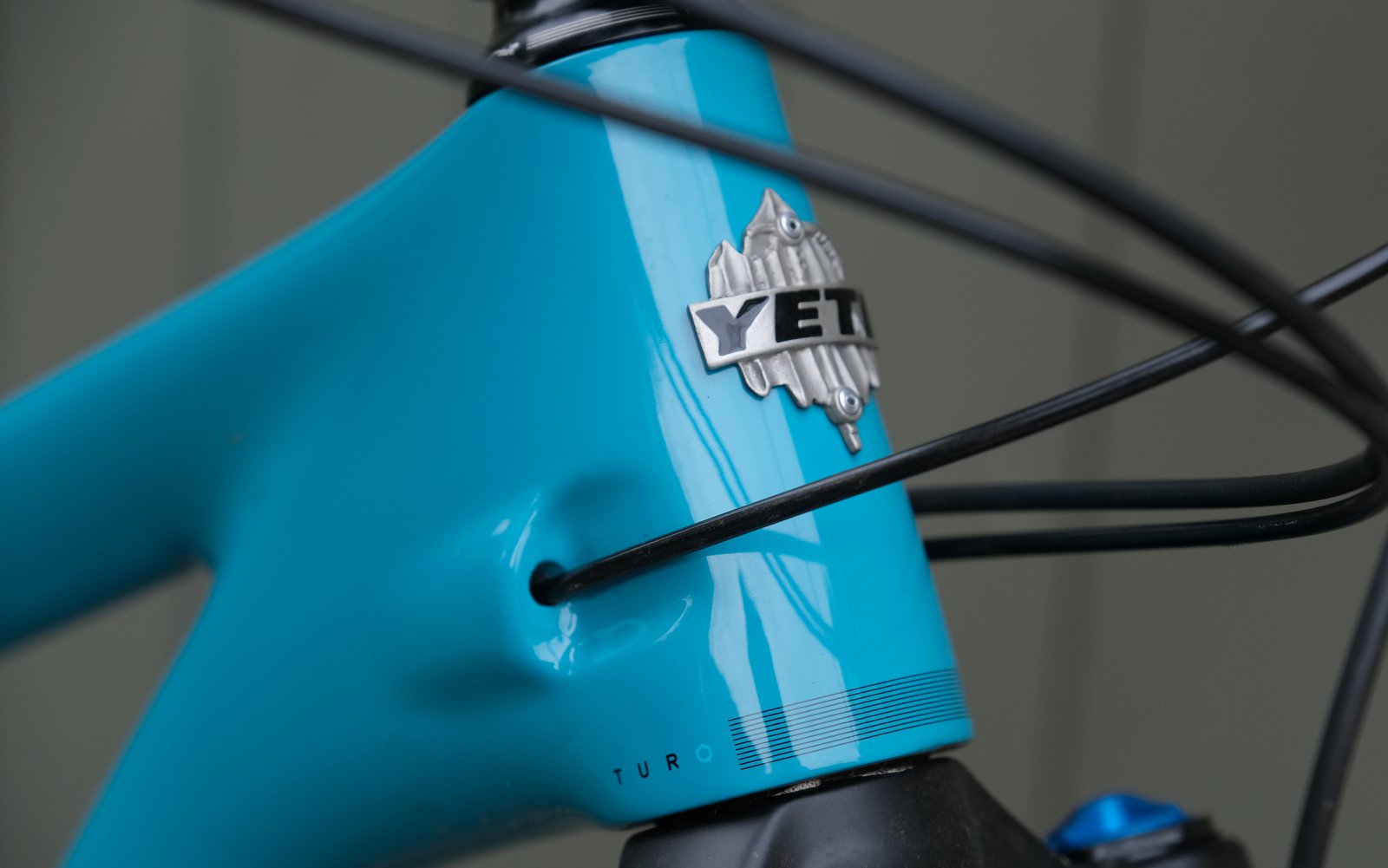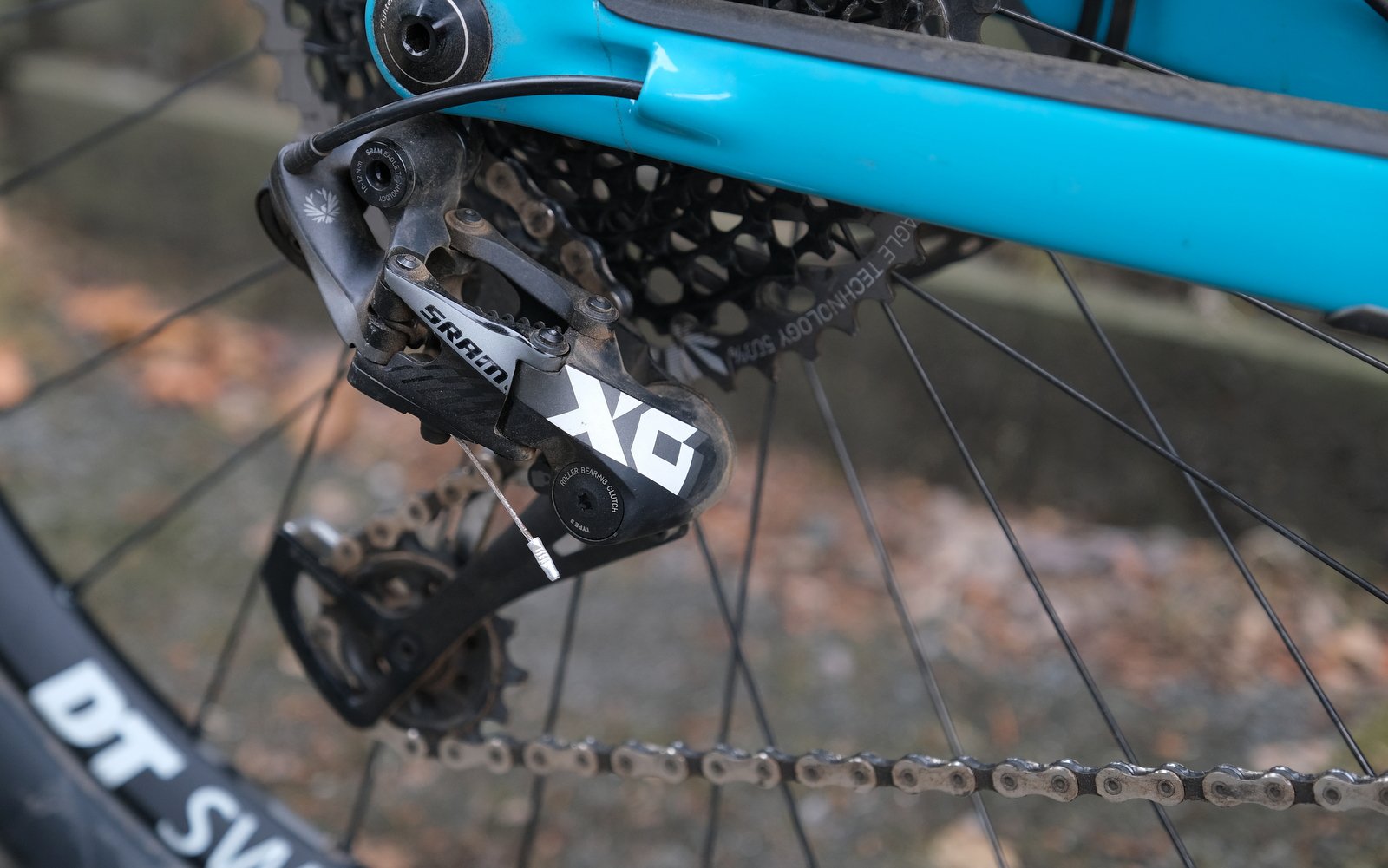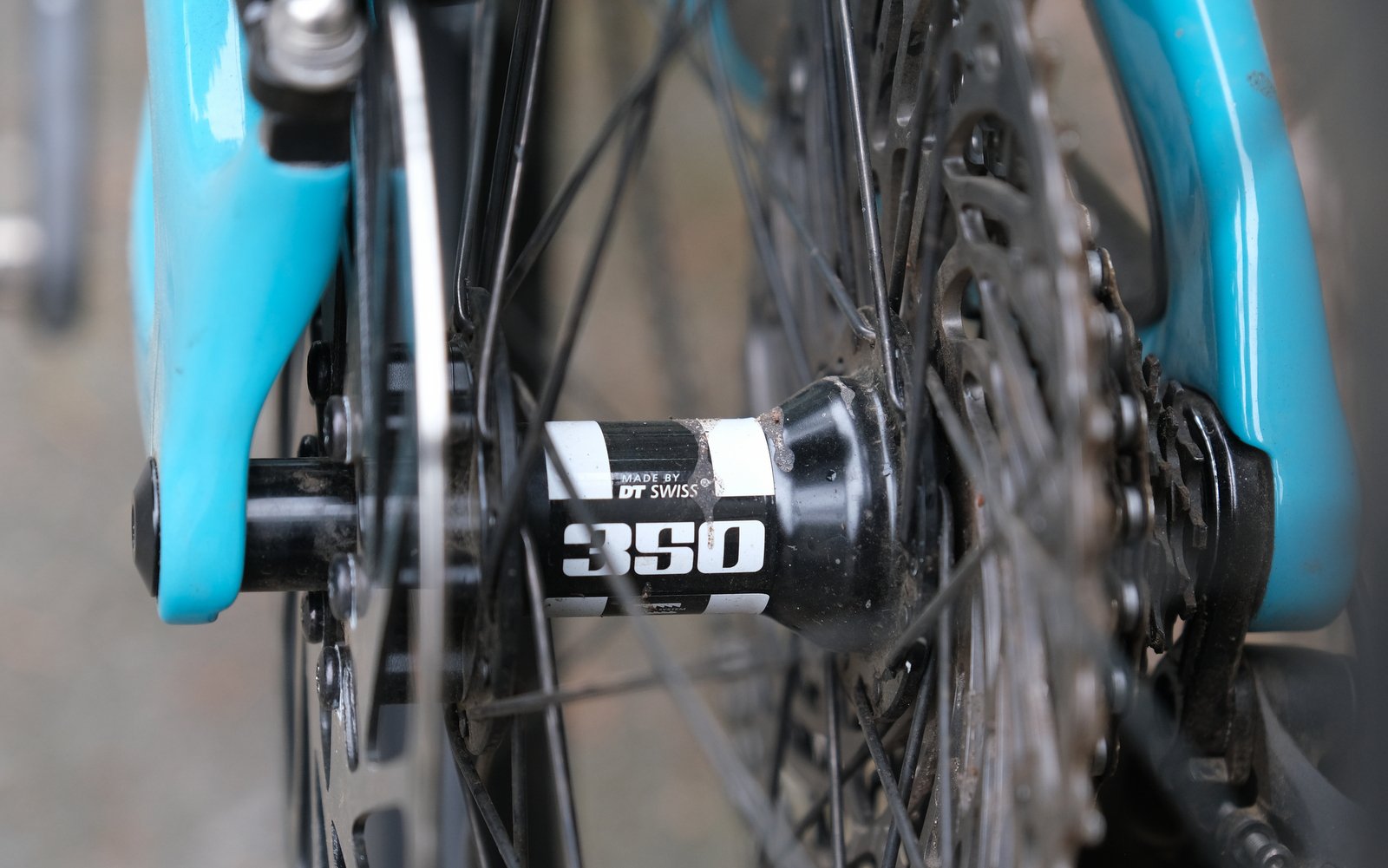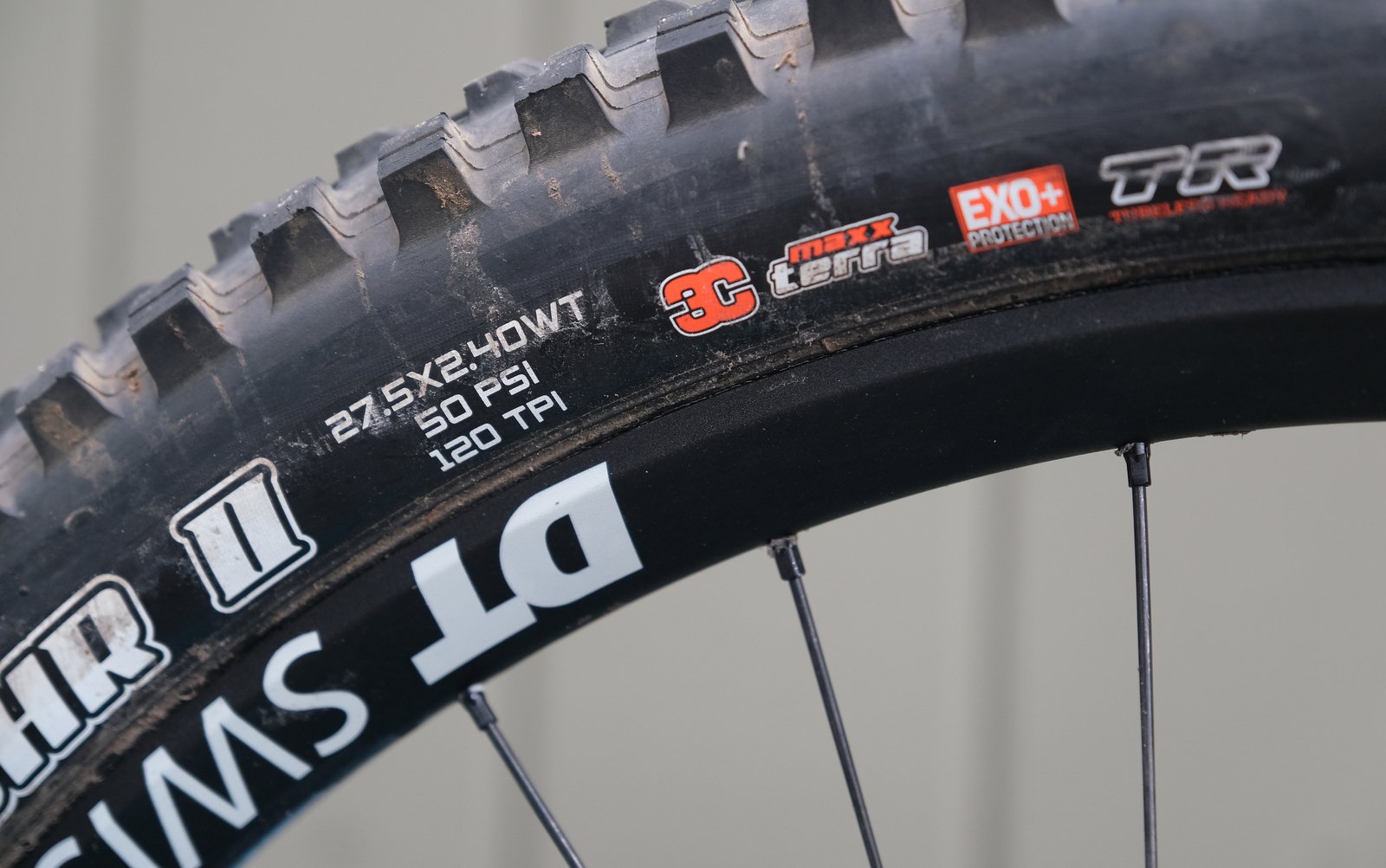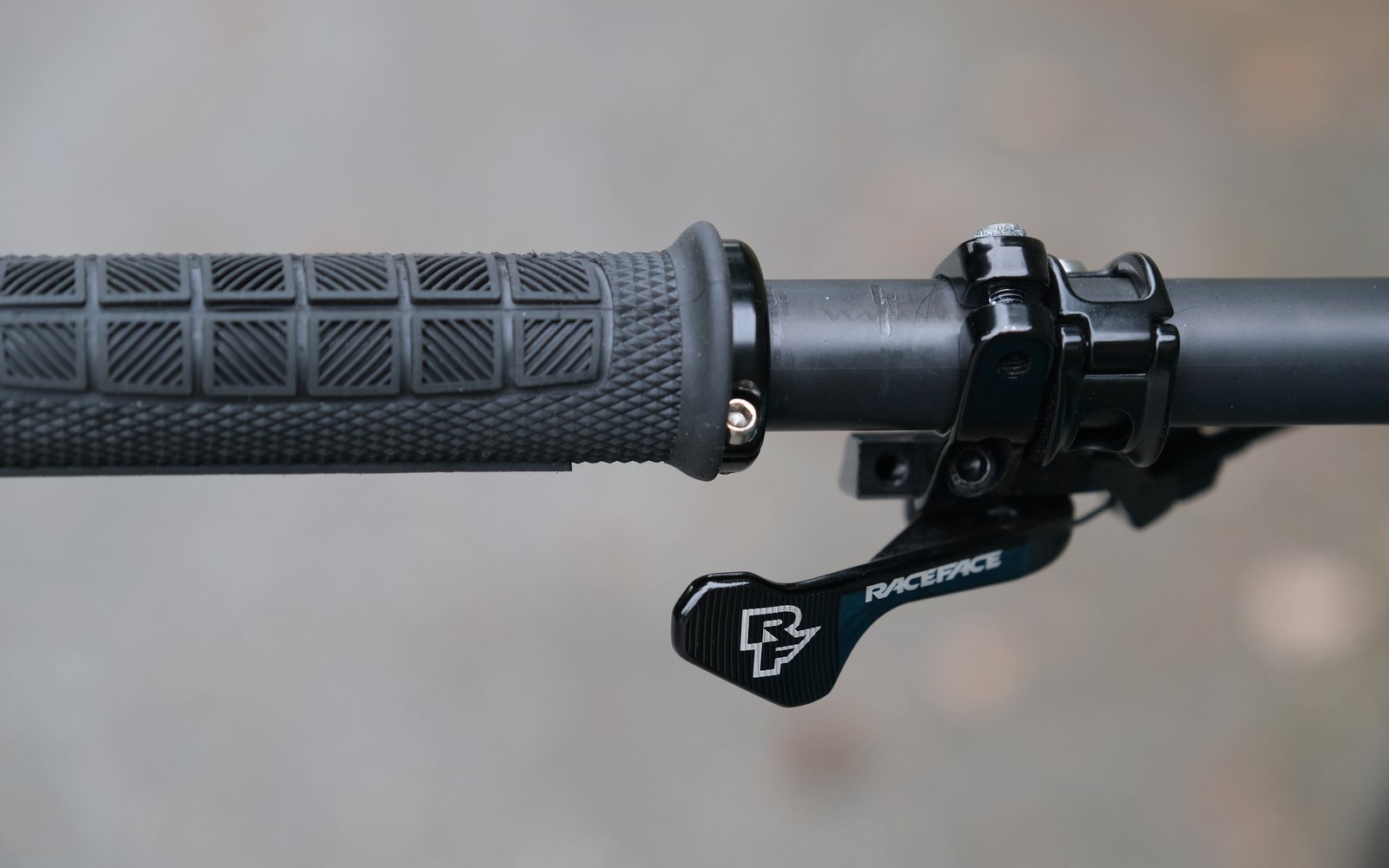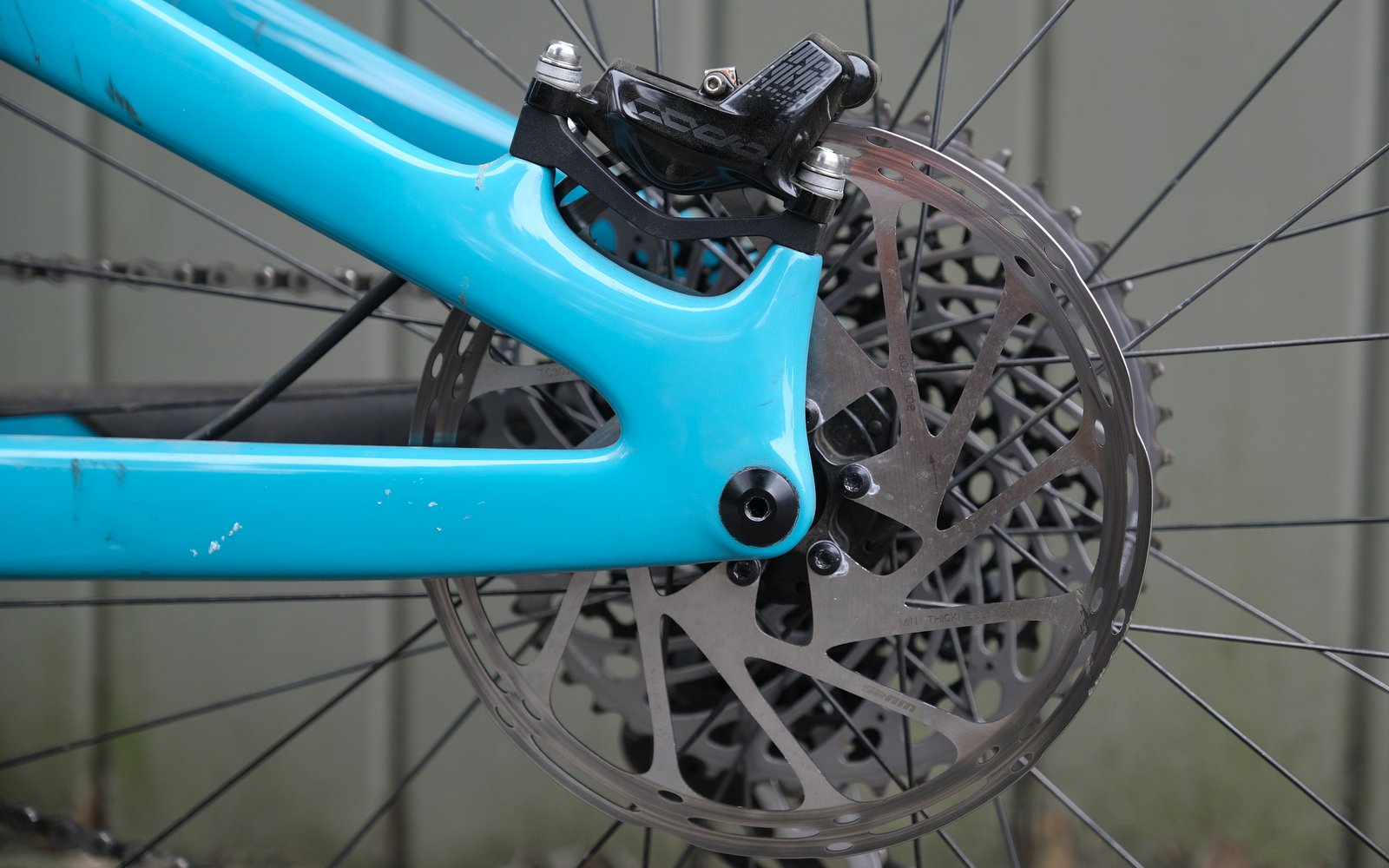 Uphill
This bike climbed a lot better than I was anticipating. One of the things that I didn't like about the SB55 was that, for me, it wandered a fair amount on steep climbs. All of the other (shorter) testers thought that it was an amazing technical climber, but I had a hard time wrestling it up anything that required some form of climbing skills. This bike was totally different. The front end always felt planted, and it was easy to clean technical climbs. Cheers to steep seat tubes!
Indeed, I almost felt like this bike is more at home on technical, singletrack climbs than on mellow, double track. Stick it in an easy gear, spin your legs and it will find traction up most anything. The steering is a bit floppy at these slow speeds, but as long as you have some flexibility in your line choice, things tend to work out okay.
That's not to say that it wasn't good on those aforementioned double track climbs. There was a remarkable lack of pedal bob for such a plush rear end, and it was pretty much non-existent with the climb switch engaged. However, there's no pretending that you're not pushing a long travel bike up a climb. Especially once the climb flattens out a bit, and you kick down a few gears, the expected acceleration can be slow to appear. As you grind your way up a road, it's pleasant enough, but you'll have some extra time to think about all of the things that are slowing you down compared to a shorter travel rig, and you'll be generally thankful that Yeti specc'd a 30 tooth chainring.
Downhill
The good news is that it doesn't take very long to realize that adding a few inches of travel is seldom a bad thing when you want to ride a bike down a hill. I was happy to discover that my body and skills hadn't deteriorated quite to the point that the short travel bikes I've been riding recently had suggested.
After playing around for a few rides (quite a few rides, as you'll see below), I found myself hunting old, gnarly lines that I've skipped for the last few months. Indeed, I found myself hunting old, gnarly lines that I've skipped for years, as I've seldom found myself at the top of a climb on such a capable downhill machine.
This theme tends to drift into numerous reviews these days. And yes, larger wheels and slacker geometry have transformed the way that we ride bikes these days. But there's a different type of capability that rears its head when you throw a whole bunch of coil sprung travel on the rear of your bike.
This bike has an ability to find a line for you, where you didn't plan on there being one. It's like when you go horseback riding as a kid, and they just kind of plunk you down on top of some giant animal, and you can pull and push on those damn leather straps until your arms fall off, but that fucking horse is going where it wants to, and you really should just not worry about things because that horse has done this a thousand times and you should just let him get on with it because things will work a lot better if you just let go and don't try to control the situation too much. And once I succumbed to that mindset, things started to work out pretty well.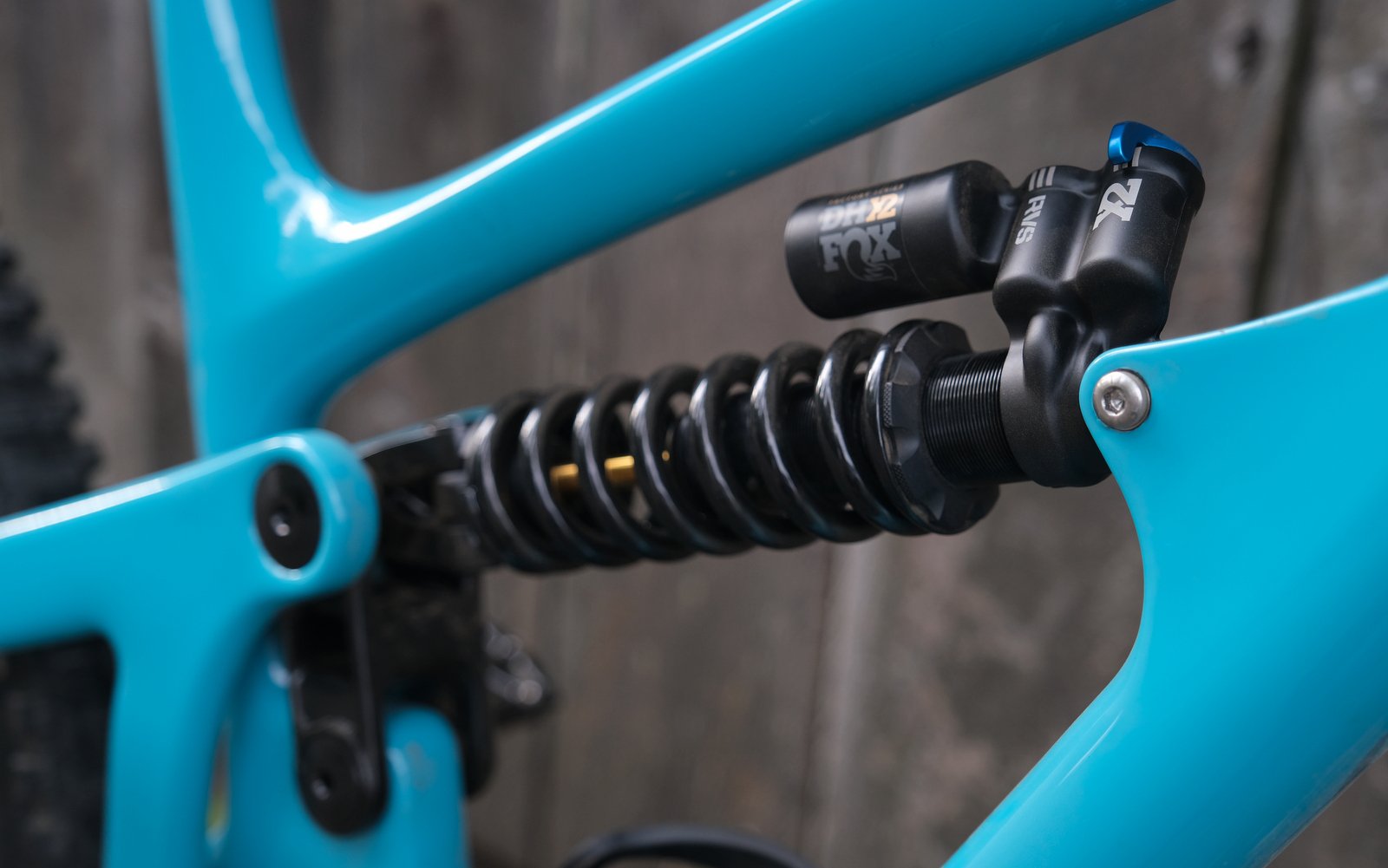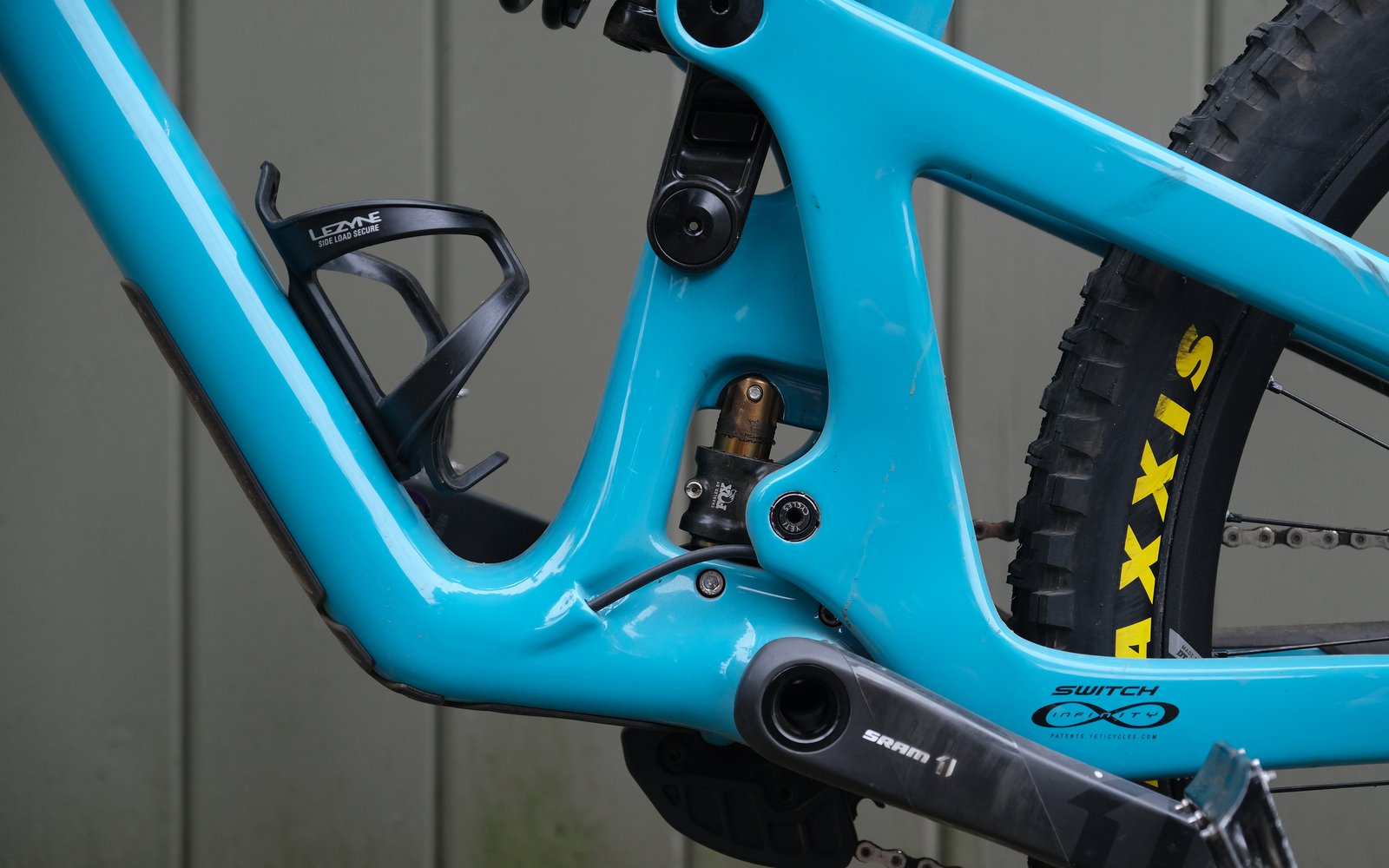 The rear end excels on fast, repetitive, mid-sized hits (where you can find them on the Shore). You can carry a remarkable level of speed over roots and bumps that might otherwise slow you down. This, and the subdued steering, causes you to straighten the trail out as much as possible. This is definitely not a bike where finesse wins the day. The bike will take you as far as your commitment or levels of trust will allow, and you'll find yourself scoping lines that you probably shouldn't.
I like the Switch Infinity system. At first glance, it seems like a lot of effort to move a pivot up and down a few millimetres. But, whatever the optics, Yeti has created a system that works very well, and that I've enjoyed every time I've ridden it.
As I read back through that SB 5.5 review posted earlier, I was surprised to read this group of sentences that I wrote:
Even with a fair amount more pressure than what Yeti is recommending, I still found that I was consistently using full travel. I played around with air pressures high enough to prevent bottoming, but I did not like what this did to the overall feel of the bike. As bottoming out never seemed harsh or problematic, I reverted to the softer settings. I think this bike could benefit from a smidge more bottom out resistance, either in the form of a leverage tweak or a shock tune or bottom out spacers.
Ignore the air shock specific language in there, and this is almost exactly how I feel about the rear end on this bike. The biggest difference though, is the coil shock, and the challenges that this creates in finding your sweet spot. Even with a stiffer spring than Yeti recommended (25 lbs. heavier), and even with a bunch more HSC than suggested (5-6 clicks), I still felt it was fairly easy to use all of the travel this bike had to offer, and I used full travel, each and every ride. In the end, I found a place where the rear end worked well for the terrain that I was riding, but this was largely on trails that aren't pushing the boundaries of this bicycle. I'm fully confident that you can find a spring rate that will work for you, it just might take a few spring swaps. If I were to make this my bike for the long term, I would plan/hope for a couple of things:
1 - I would aim for less sag than the 32% that Yeti is recommending (maybe even maybe a bit less than the 30% the Fox manual recommends).
2 - I wouldn't be terribly upset if Yeti designed a teensy bit more progression into this rear end. Yeti has increased the amount of progression compared to their air shock based bikes (25% progression is the number that they state, but I don't have a comparable for their air shock based bikes). I think it could stand a touch more.
Counter all of this to the fork, which I ended up running a few psi under recommended settings, and which never came close to bottoming out. I even cracked it open to make sure there were no tokens hiding inside. There weren't (said in your best Ron Howard narration voice).
Conclusions
Numerous references to "freeride lives" have been made by many people while discussing this bike. Really, this bike is everything that we were promised by marketers selling us dumpy shit in the early 2000's. It will get you to the top, and it won't give you many excuses on the way down. It can be a bit of overkill on mellow terrain, and while the rear end pedals very well, you're still hauling a lot up to the top. For somebody who shuttles a bit, rides some chairlifts, and also likes to climb to find some out-of-the-way gnar, this could be a really great bike. I kind of wish this bike had shown up in my life 15 years ago, because that's exactly what I needed back then.
For more on the SB165 - click here...