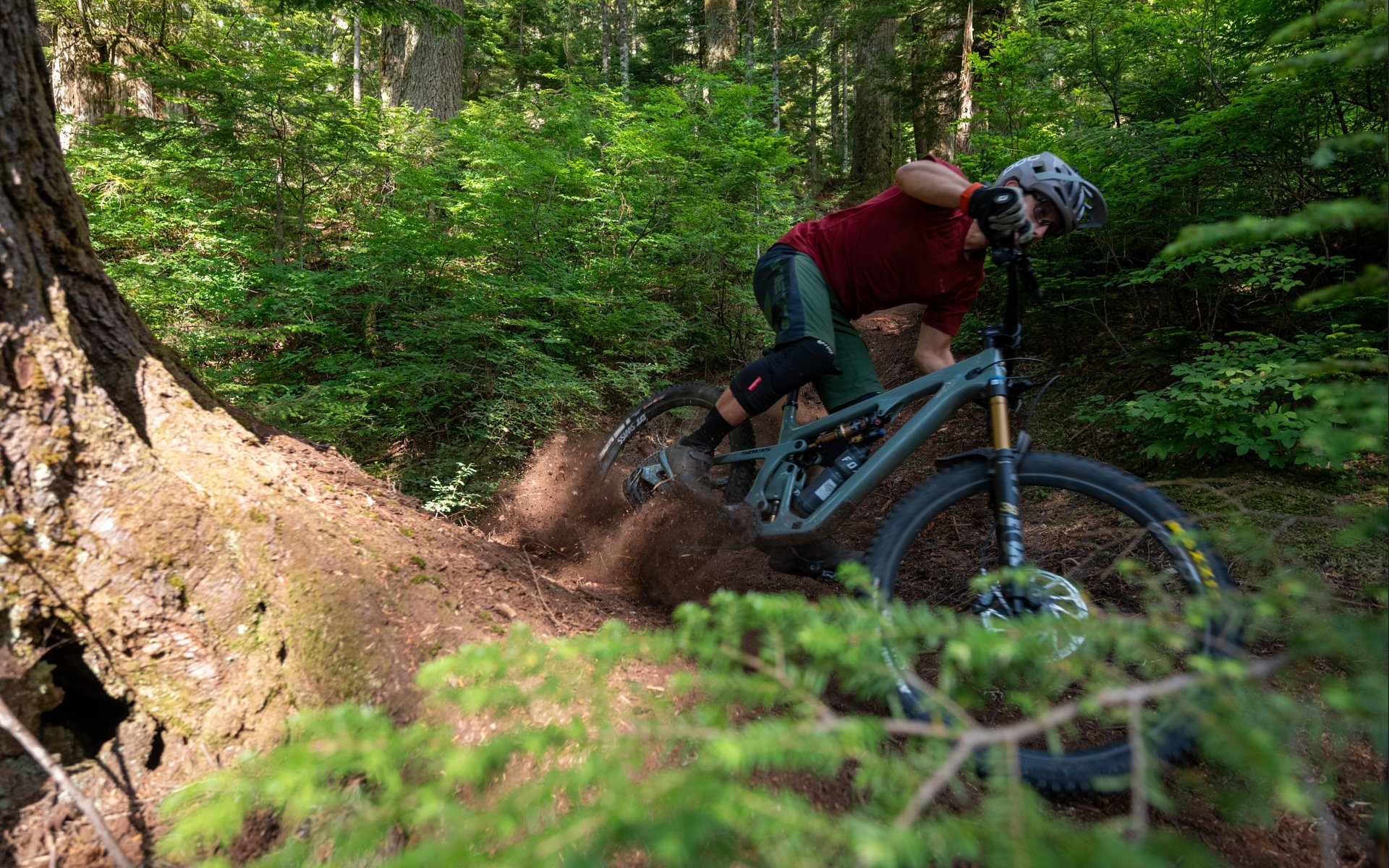 Review
Yeti Cycles Softgoods - Summer Edition
While Yeti is not the first brand that pops into my head when we are talking about riding apparel, they have been making some moves in this category for a few years now. It is undeniably much easier to have access to good quality fabric these days for a manufacturer. The advencements in nano technology and recycled materials make entering high-tech clothing stream easier than ever. As long as a brand is not sourcing shady fabrics , the final product is pretty much up to how the sewing is executed in the factory.
Do the research and get the results.
Put your clothes on short, tall, wide, narrow. square, round, triangle shaped people and offer fit options that work with the image you want to project and you should be fine.
If you make clothes that fit only tiny people, you may have a certain look to your instagram account, but I'm sure alienating the majority out there will not be good for business.
I have been impressed by the quality of garments from Tasco, NF, TLD and use them in rotation depending on the temperatures. So this Yeti clothing had big shoes to fill.
There is no obvious claims that the fabric used in the construction of these units are up or recycled. The merino jersey polyesters seem to be the exception to this. Looking deeper into the Apparel tab on the website, I also see more of the Turq collection have recycling claims up to 75%.
I will talk about the following items from the collection.
*Renegade Ride Top Jersey
*Renegade Ride Pant
*Switch Merino s/s jersey
*Enduro Short
Switch Merino S/S Jersey
KEY FEATURES (from Yeti)
MERINO WOOL/RECYCLED POLYESTER BLENDED FABRIC
NATURAL MOISTURE WICKING, ANTI ODOR PERFORMANCE
DROP HEM FOR FULL BACK COVERAGE ON THE BIKE
HIDDEN MICROFIBER SUNGLASS WIPE
RELAXED FIT
50% MERINO WOOL, 50% RECYCLED POLYESTER
Its merino, it's a jersey, it's got short sleeves and it fucking rules. I've been wearing this thin 50% Merino 50% Poly blend for a couple of months of extremely divergent weather. Late spring snow to mid summer heat domes, the thin fabric has delivered reliable comfort and protection every time. Size medium fits well on this 5'9" rider and this garment wicks moisture away like nothing else. The poly blend helps with keeping the temperatures down on the warmest days and although the fabric gets soaked with sweat, it dries almost immediately.
There have been times when I pedaled to the top covered in my own glazing and after waiting a couple of minutes to rest the legs before dropping in, I had already dried out.
Lovely all around. I reach for this shirt often and get reliable results from it.
Even though I prefer long sleeve tops for most of my riding, whenever the temperatures point above 15°C, I will opt for this shirt. The odour management is also top notch and does not require immediate washing. Branding is minimal so you don't have to feel like a brand fan if you don't want to.
It's an 85 USD top but seems to be well made and for-life.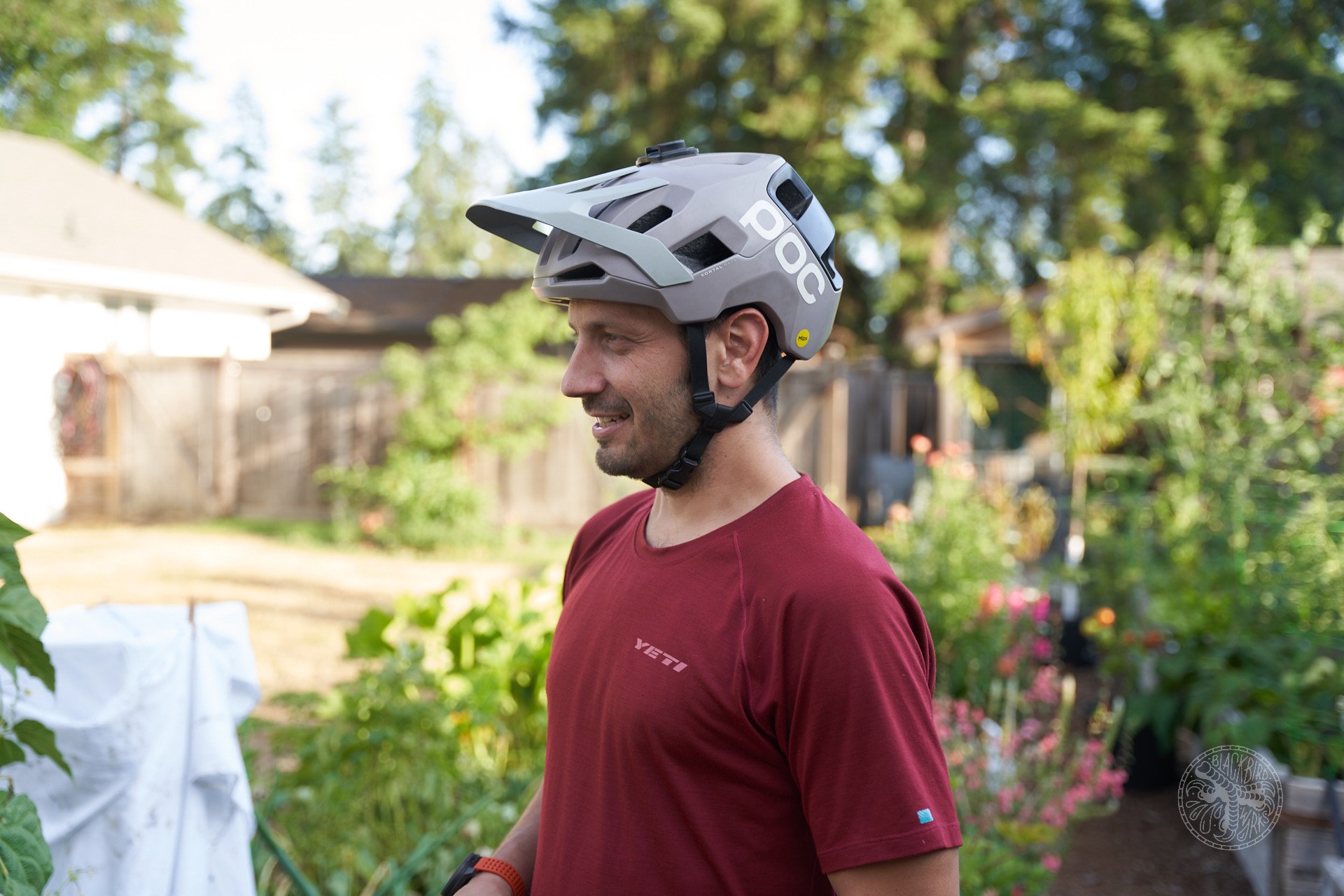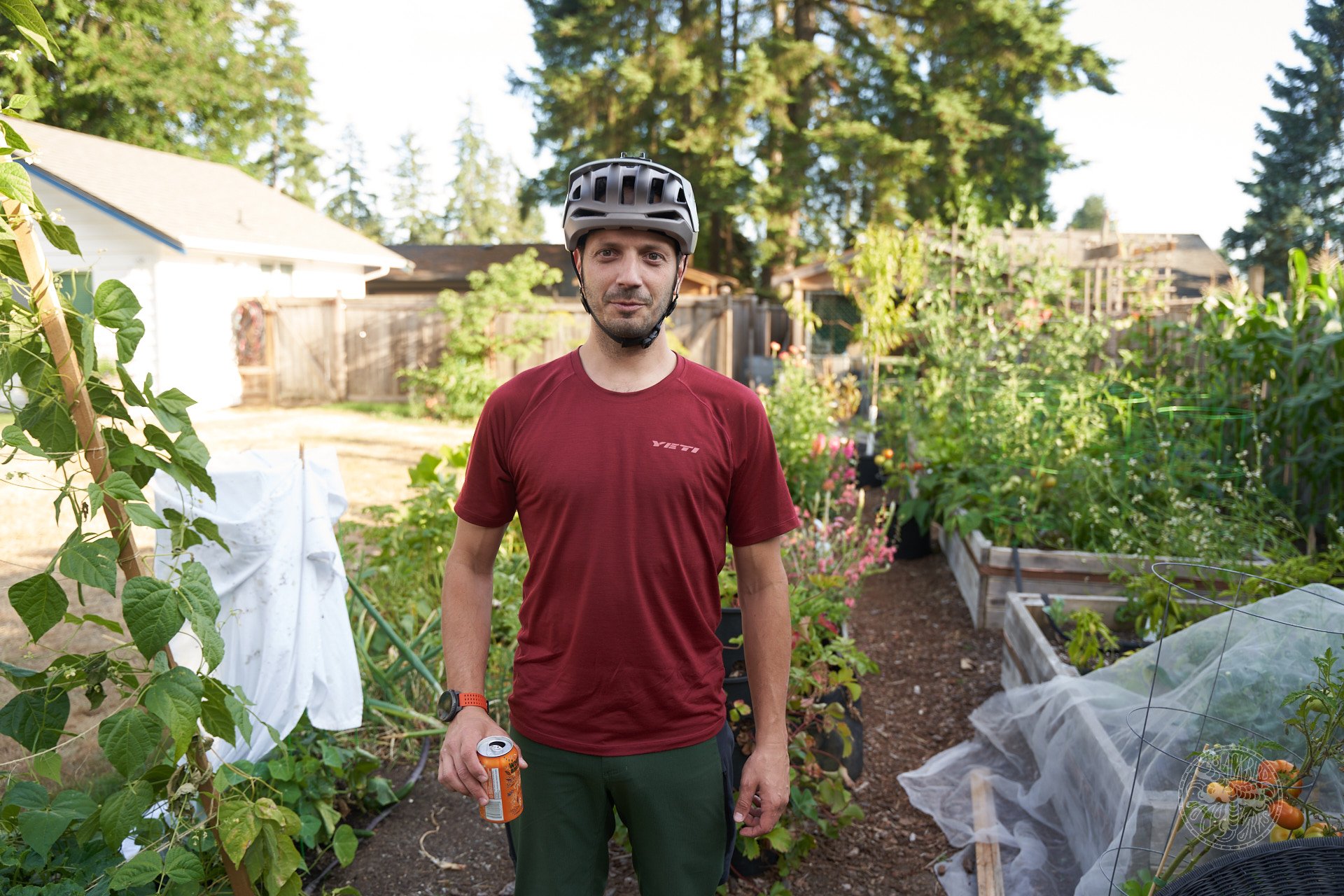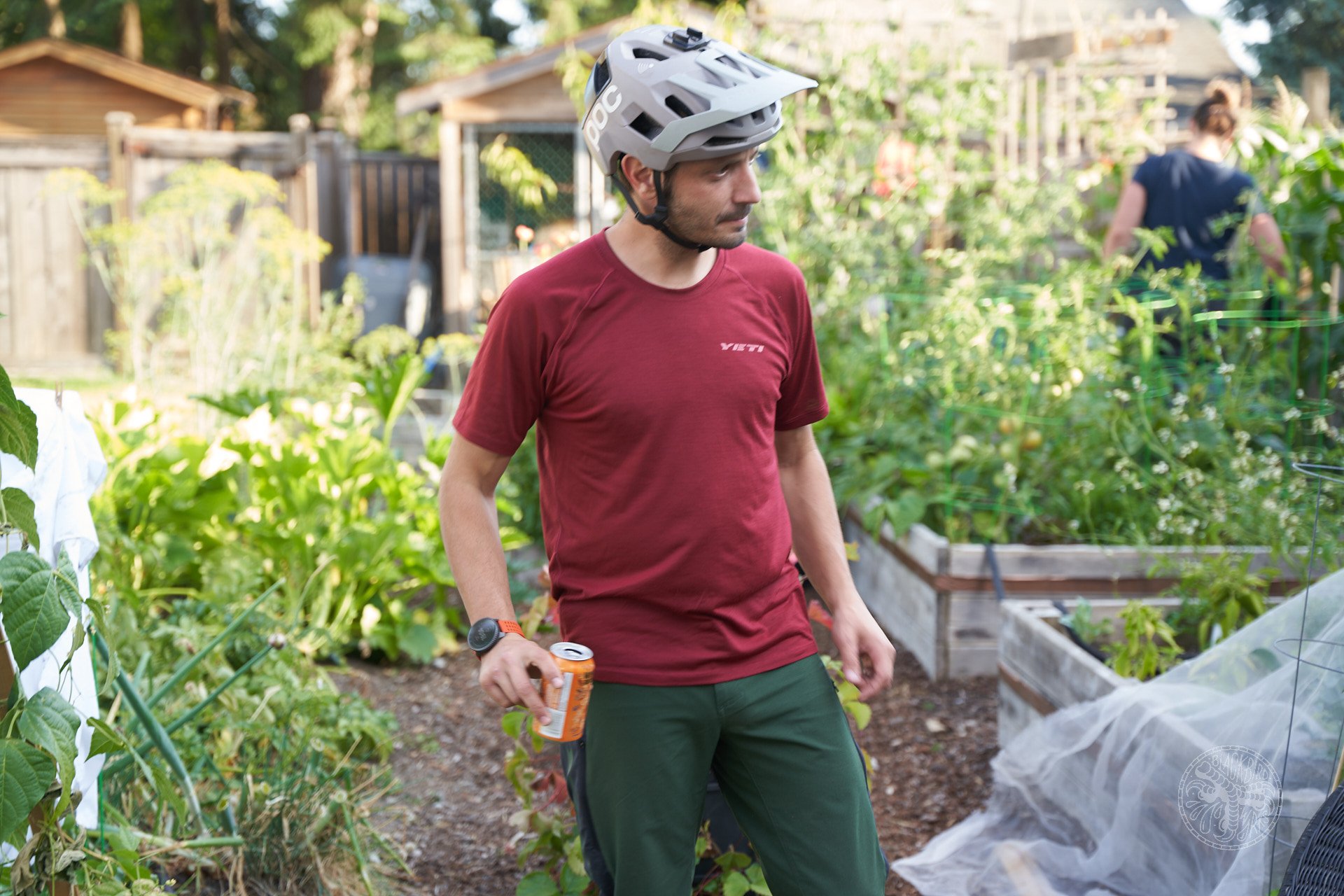 Enduro Short
KEY FEATURES ( from Yeti)
DURABLE LIGHTWEIGHT WOVEN FABRIC WITH 4-WAY STRETCH
TORAY DOT AIR 4 WAY STRETCH FABRIC ON LEGS
DURABLE WATER REPELLENT FINISH SHEDS MOISTURE
SEAMLESS, GUSSETED CROTCH FOR SADDLE COMFORT
LOW PROFILE, TECH WEBBING WAIST ADJUSTMENT TO DIAL IN THE PERFECT FIT
TWO ZIPPER SECURED SIDE TOOL/PHONE POCKETS
TWO ZIPPER THIGH VENTS ALSO ALLOW PASS THROUGH ACCESS TO LINERS
SILICONE GRIP STRIP ON BOTH SIDES OF BACK WAISTBAND FOR A STAY-IN-PLACE FIT FOR YOUR SHORT AND JERSEY
14" INSEAM
RACE FIT
100% POLYESTER
These are hands down the most comfortable summer shorts in my arsenal. I went with a size small for my 31" waist and the fit is excellent. I think the medium would also be a decent fit if not a little baggier. The 14" inseam puts the shorts just between my kneecaps and the leg opening allows for all kinds of kneepads to live under there. If you are a kneepad free kind of human, well then so be it, because these uber lightweight shorts are super happy on XC days where the efforts are hard. There is a Zipper and a Snap closure. The waist adjusters on the side are extremely simple and some of the most effective I have come across. Just a pull tab and they work.
There are two zippered pockets on the side. The size is adequate for a phone and wallet. Don't expect to carry much in there but whatever you do put in there sits flush to your thigh and out of the way. Never once noticed the bulky phone, my gloves or sunglass pouch in there.
There are also 2 zippered vents on the back side of the thigh. These are great for showing off your fancy underwear or just airing out the goods in general. It's not hard to mistake these zippers for pockets which has caused some of the NSMB crew to misplace their car keys in the past. I have made peace with my saddles and have ditched the chamois for nice underwear. On long pedals these vents help re-adjust the underwear without having to drop the shorts.
The giant YETI lettering is a little dated in my opinion and will alienate the non-yeti folk but overall design is pleasing and the green black combo is beautiful.
135 USD for lightweight summer shorts is a little steep, but they deliver in performance and looks. They also seems to be holding up the abuse I am trying to dish out nicely.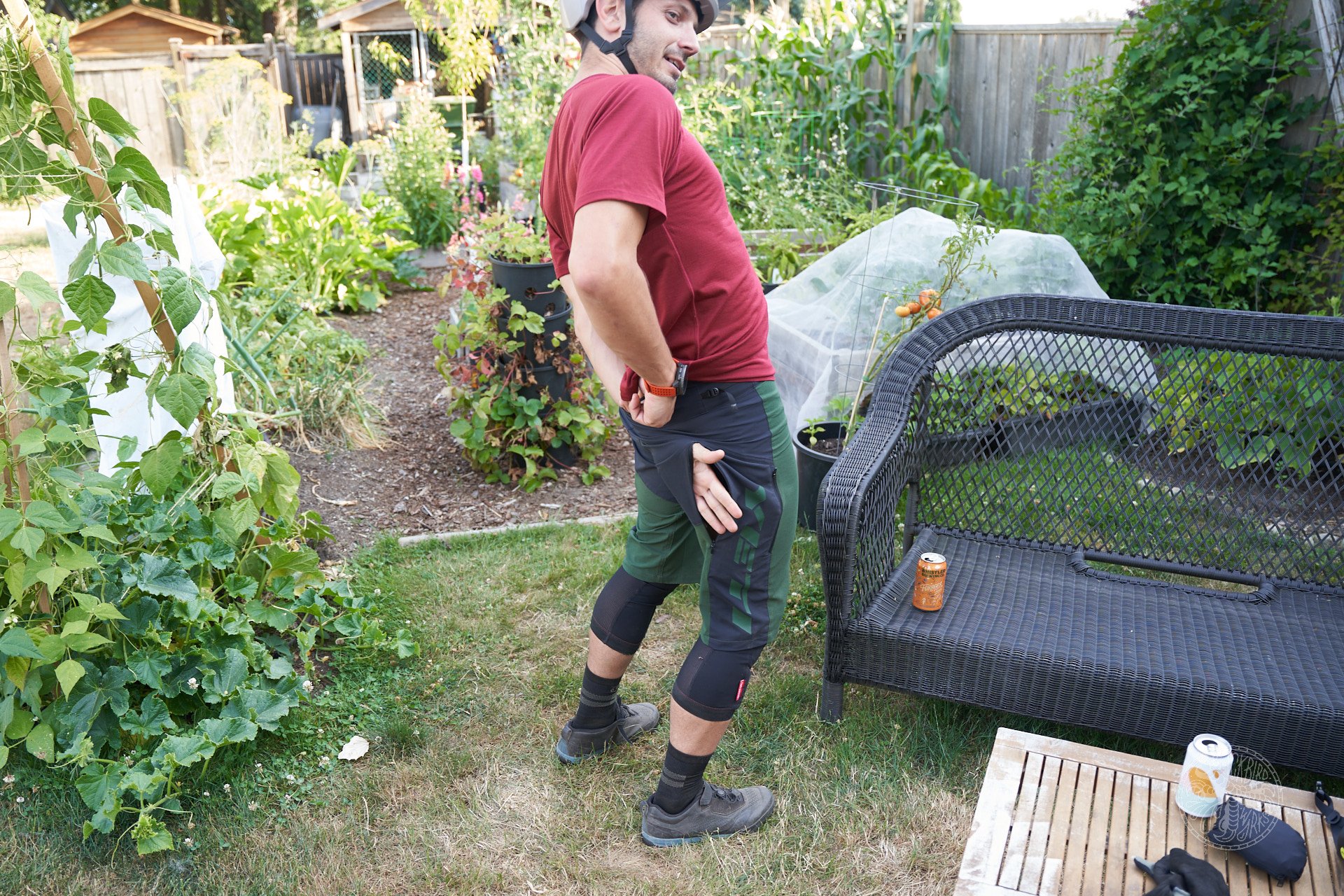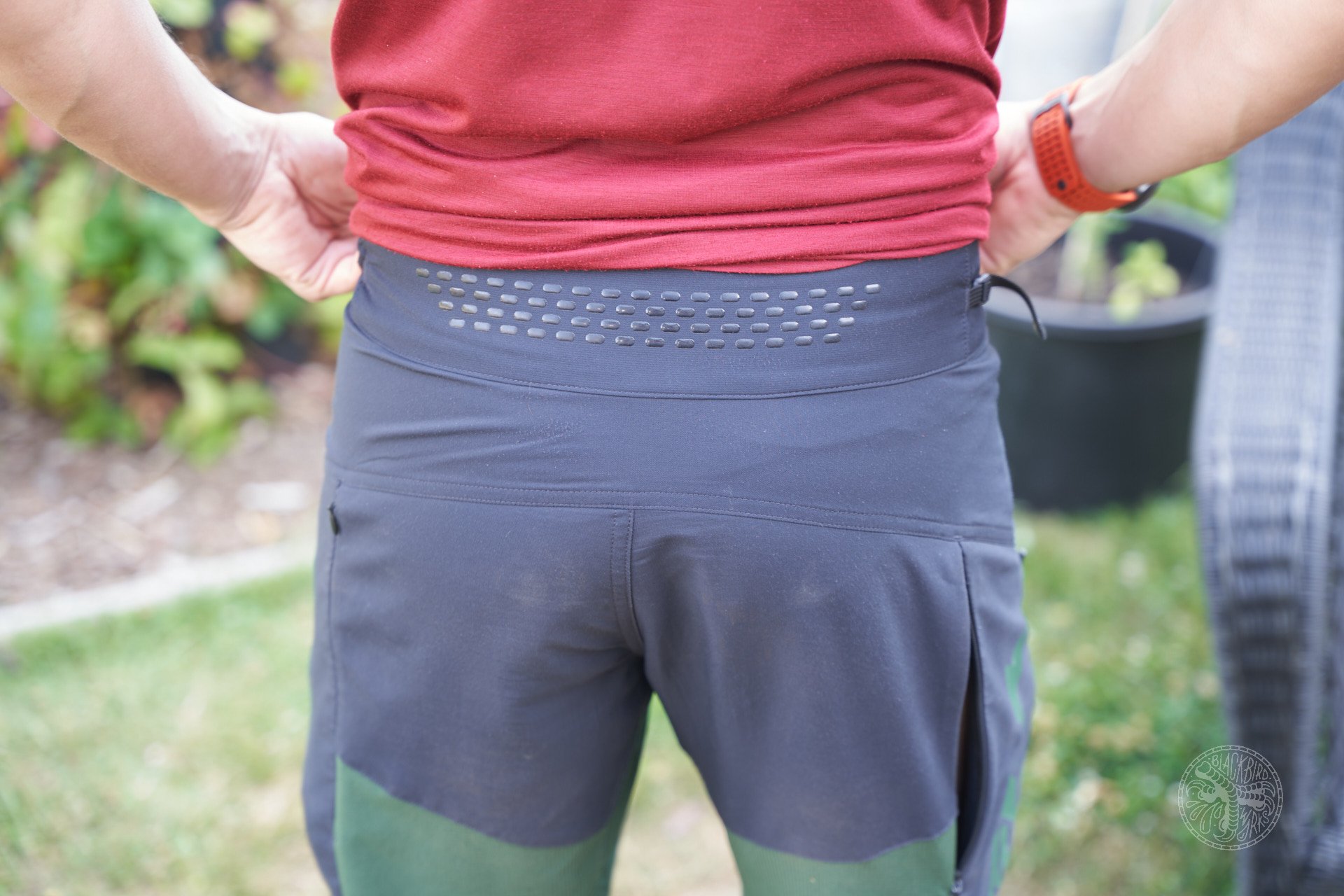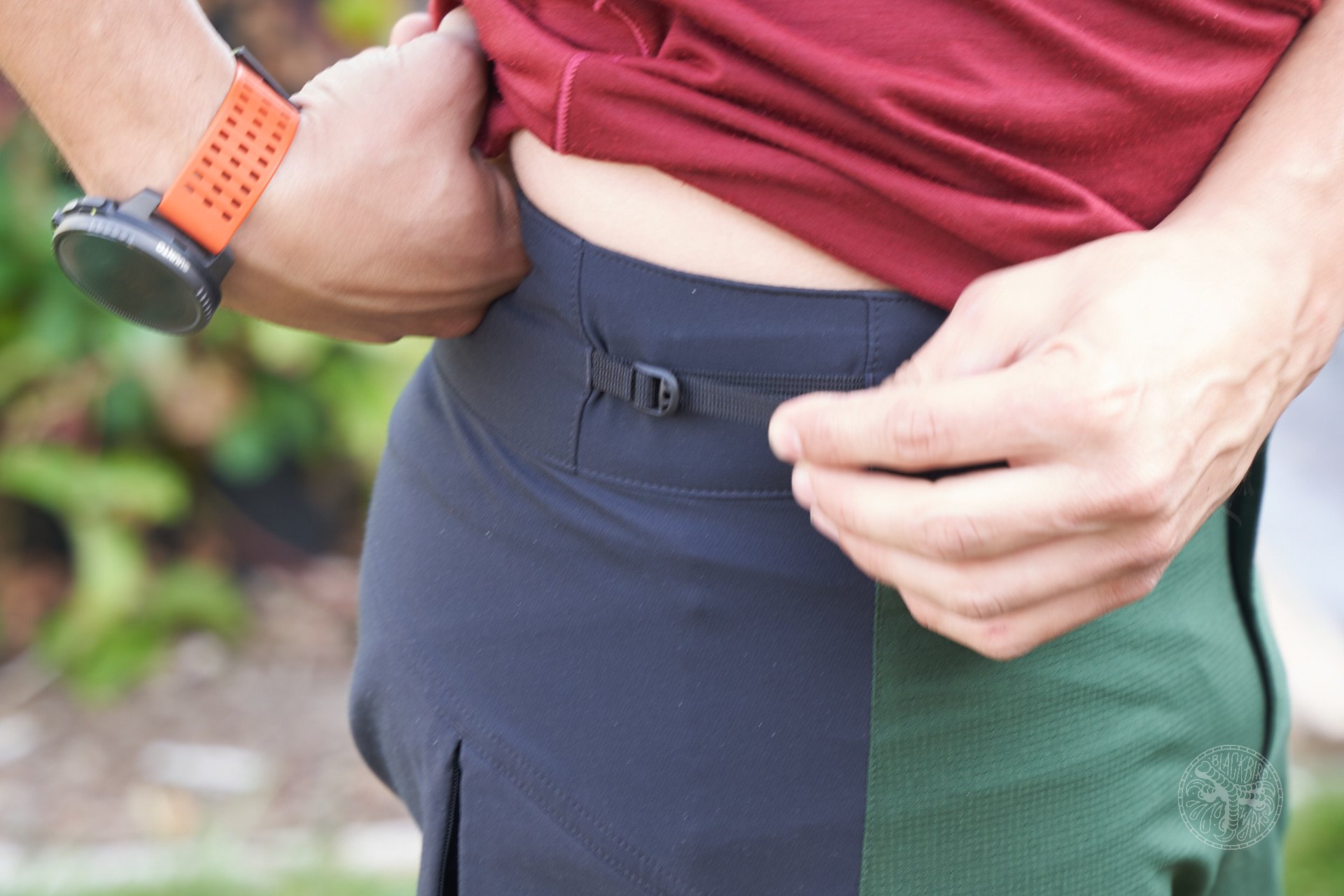 Renegade Ride Top
KEY FEATURES (from Yeti)
LIGHTWEIGHT AND DURABLE STRETCH WOVEN SLEEVES WITH C0 DWR FINISH
BREATHABLE KNIT BODY FABRIC
DURABLE SUBLIMATED GRAPHICS
DROP HEM FOR FULL COVERAGE ON THE BIKE
HIDDEN SUNGLASS WIPE
RACE FIT
SLEEVES: 100% POLYESTER, BODY: 92% POLYESTER, 8% SPANDEX
No it's not a merino top, but this race fit (read tight) long sleeve jersey will reveal all your sculpted muscles on your ceps and pecs. The styling is neutral but not without some random graphics on the chest. I think we could do without those but the grey colour blends those in nicely overall. The sleeves are 100% DWR coated polyester while the chest and the back are knitted fabric for most air flow. Unless you are pedalling under beating sun on the open road, the jersey runs cool and comfy. It really comes alive in the bike park or shuttle rides and keeps you protected from sun and light rain all at once.
Again I opted for a size Medium for my shapeless bod and apart from the arm cuffs being a little tighter than I would like for wristwatch clearance, the overall fit is excellent.
I have been avoiding sliding on my back on rocks successfully lately (knock on wood) but the fabric feels burly enough for an EWS (EDR now?) race day. If you want to feel like Richie Rude look no further than this long sleeve bit.
120 USD is again on the crazy side of value spectrum but if you have the means to swing it, i think you'll be stoked.
Renegade Ride Pant
KEY FEATURES (from Yeti)
DURABLE LIGHTWEIGHT WOVEN NYLON MAIN FABRIC WITH 4-WAY STRETCH
ABRASION RESISTANT STRECH CORDURA NYLON PANELS ON KNEES
DURABLE WATER REPELENT FINISH SHEDS MOISTURE
SEAMLESS, GUSSETED CROTCH FOR SADDLE COMFORT
BREATHABLE STRECH ZONE ABOVE KNEE ALLOWS RESTRICTION FREE PEDALING
RATCHET BUCKLE WAIST ADJUSTMENT TO DIAL IN THE PERFECT FIT
ZIPPER SECURED SIDE POCKET
31" INSEAM
RACE FIT
MAIN: 82% NYLON, 12% SPANDEX, KNEE: 87% CORDURA NYLON, 13% LYCRA
This is the burlier of the pants Yeti offers in their line up. The Renegade pant is designed for racing applications unlike the Ridgeway which is a looser fit trail option. A 31" inseam across all sizes is a bit of an interesting take but in size Small I chose for my 31" legs, I could not complain. I'd say look away if you are tall and want full sock coverage. There is no zippers or snap buttons, instead you get 2; velcros one for each. There is also a nicely sewn on ratchet to cinch the pants up to desired tension. I did not find the ratchet to dig in during riding. Thumbs up for that.
The crotch is vented and is the lightest of the fabrics on the whole pant while the knees get extra layers of polyester for even more abrasion protection. Kneepads fit perfectly under the stretchy fabric and there is no bunching up I could feel anywhere. The rain sheds off easily and as far as riding with pants in the summer goes, they are not terribly warm thanks to the overall thickness of the fabric.
It's a race kit and if you are wearing it you are probably own a Yeti Bike. So there is the big logo again on the lower calf. We could do without that but please bring the drifting Yeti onto more designs please. There aren't a ton of pockets to be found either. Just 2 zippered pockets on the side. While enough for a phone and a pair of gloves, not going to hold tools, keys, phone, gloves, coins, or a beer.
150 USD is in line with many of the choices on the market and the construction is top notch throughout the garment.

Deniz Merdano
5'8"
162lbs
Playful, lively riding style
Photographer and Story Teller
Lenticular Aesthetician