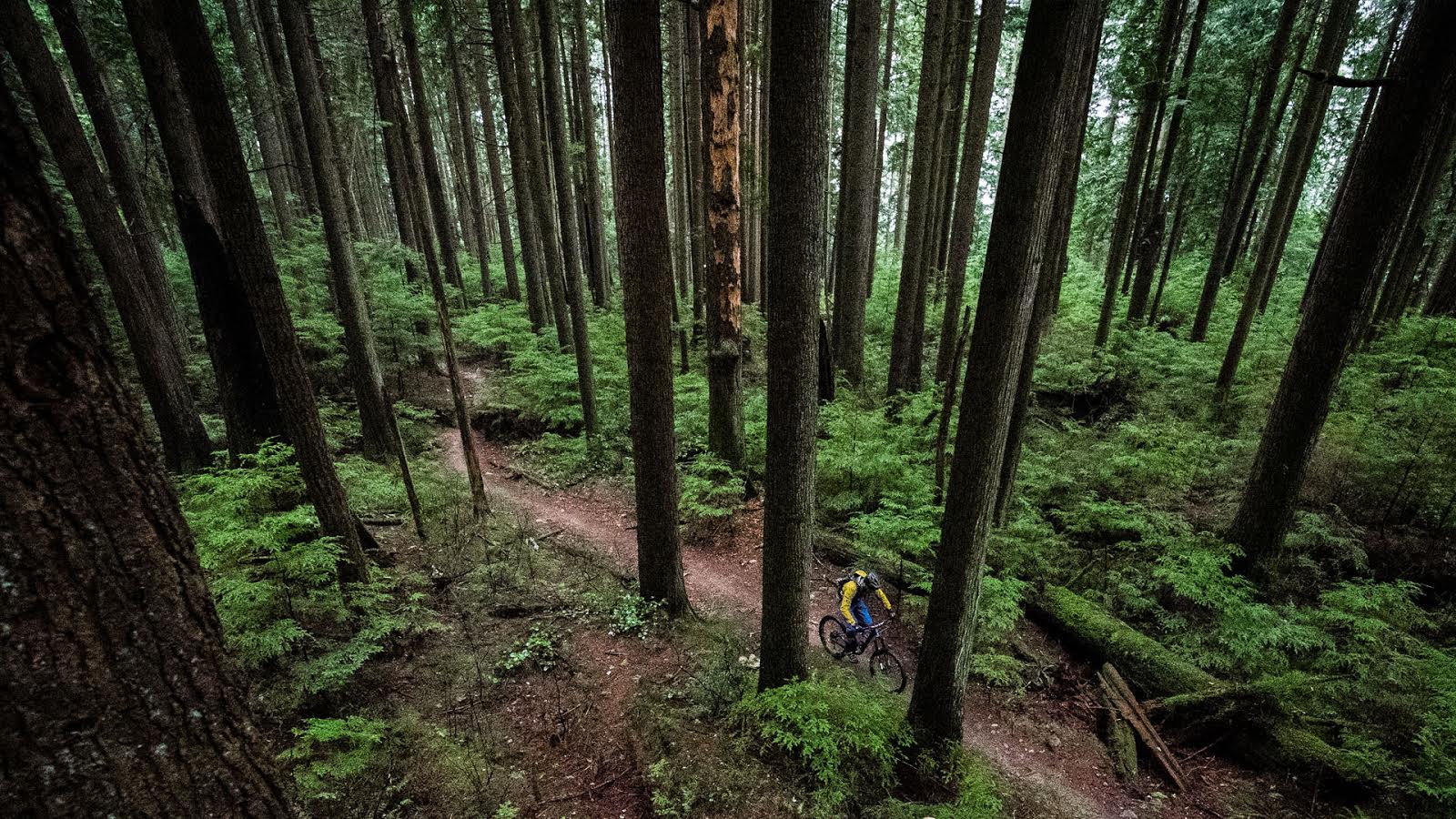 Yakima HoldUp Hitch Rack: Reviewed
My girlfriend and I recently made the hipster pilgrimage from Vancouver to Portland in our Subaru Legacy. We parked the car and got around by bike and foot for the weekend – but we couldn't help but notice that a lot of people shared our taste in all wheel drive family wagons. Many of these cars had been beaten mercilessly yet were still hanging on to life. And many of those cars were equipped with Yakima racks, similarly beaten.
Rather than boring you with more vacation stories I'll get to the point: there's something to be said for the clearly well-used but still functioning objects in our lives, and the people in Portland appear to have pretty good taste. Before I started using the Yakima HoldUp hitch rack, I had been seeing them around town, in varying aesthetic states but obviously well loved.
I should start the review part of this review by stating that the HoldUp was revamped last year and this version has some new features in addition to a shiny black finish over the previous grey colour. We got the rack in September of 2013 and have been doing our best to have it join the well-used (and well-loved) examples mentioned above. We are using the HoldUp for 1-1/4″ receivers, which can only be used with two bikes; however, the HoldUp for 2″ receivers is expandable to four bikes.
File That One Under Slow Start
The HoldUp came out of the box mostly assembled, and would have been installed in 10 minutes if not for a compatibility issue with the hitch receiver. On both our cars there was a small tab inside the receiver which prevented the rack from going in far enough. In both cases I ended up filing out this tab; I'm certain this has happened for others and was not an issue beyond the initial install. I have to assume hitch shops do this on the regular.
Getting to Know the HoldUp
The learning curve was quick with the HoldUp. Flipping the rack down from the stowed position can be done with one hand while holding your bike in the other. Getting bikes on and off is intuitive and simple. That may sound a bit pedantic but not all products in the hitch rack market are as easy and pleasurable to use as the HoldUp.
I especially like that the trays will hold a bike upright even when the arm is not locked down. While I've got complete faith in the HoldUp's ratcheting arm once in use, it's nice to not have to wrestle falling bikes when you're trying to get the car loaded up. New to this model of HoldUp is the ability to slide the trays laterally to prevent bikes from interacting. With carbon brake levers and $500 seat posts being our norm, this is appreciated.
Ain't That Neat
Another feature I really like is the simple yet effective system for keeping everything tight and rattle free when not in use. It's not quite intuitive (the simplicity of the initial setup ensures nobody will read the HoldUp owner's manual) and I've seen enough people out there not storing their racks this way that I thought it was worth mentioning.
Joining the Ranks
Over the past ten months our HoldUp has gone from shiny and new to a little bit beat and not quite as smooth as it was at first. Some of this is wear and tear and some just pure neglect of maintenance.
The first issue we ran into was a slightly out of adjustment bolt which caused the HoldUp to drop down into the lowered position with two bikes on board. The issue cropped up when we were driving up a questionable forest service road in the Golf pictured here. The locking pin somehow worked its way loose and would allow the bikes to fall, with the back of the rack hitting the ground.
This happened repeatedly as we continued to climb the steep and bumpy road; oddly enough we'd driven 750 km to get to this spot without issue. A quick phone call to Yakima's customer service department and it was recommended that I adjust the main pivot bolt until it applied just a bit of pressure on the bar. Since then, we've had no issues with the rack dropping on dirt roads.
The next issue, and one that persists to this day due to laziness, is the release pin. The pin itself has developed some corrosion, and is difficult to pull without twisting and giving it a little owner's touch. A dab of oil would help; cleaning the rust would be even better. Ironically, with the condition the pin is in currently, there's no way it would work itself loose as it did on that first road trip.
One comment with respect to the locks which come standard with the HoldUp. Neatly tucked away in the ratcheting arm is a cable lock that's intended to loop around and hook back on to itself. This cable is unfortunately not long enough to lock the frame of most suspension bikes. That said, it's just a cable and that shouldn't really be trusted to leave a bike where you can't see it.
Last but not least, this most recent version of the HoldUp carries forward the bottle opener from its previous design and sets out to improve it by adding a piece of metal to aid in the popping of tops. Unfortunately it still doesn't work very well, but as with the cable locks, it's not a crucial part of the design either.
The HoldUp hitch rack goes for $580 CDN and the HoldUp +2 four bike adapter adds $425. People often ask me what type of rack I'd recommend for their car, and while I will generally make sure they're aware of the range of products out there, I put the HoldUp at the top of the heap. There are cheaper options out there, but for usability, broad compatibility, and long term durability I have been really happy with the HoldUp.
It may not make any difference to the people who drive beat up Subarus that Yakima is based in Portland, but even before this trip I was drawing parallels between the practicality of a rusty wagon and a beat up old HoldUp rack. Now if you'll excuse me, I've got a date with a pretty lady and a burr grinder.
---
Racking cars ain't cheap, but how much did you pay for your bike?