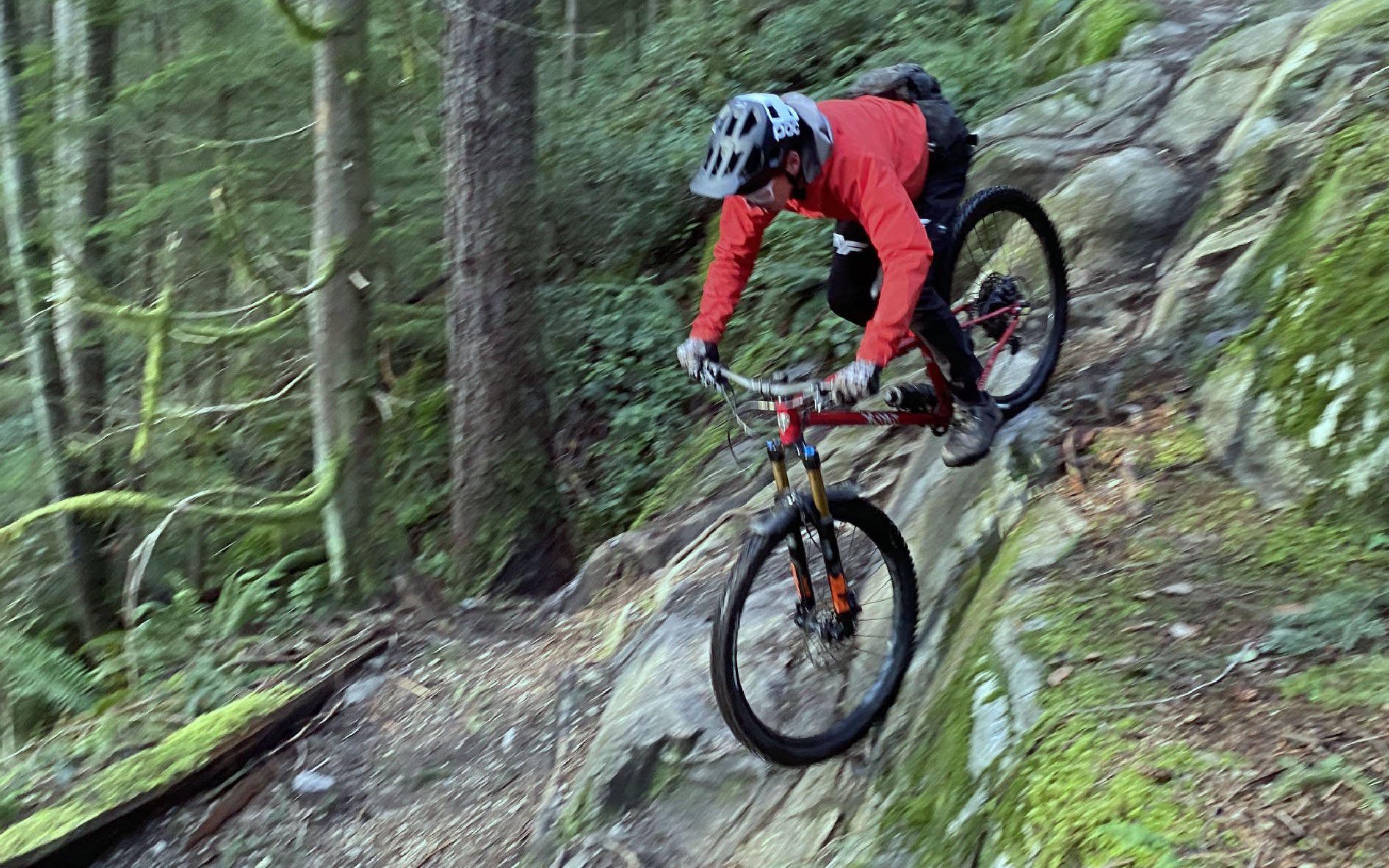 EDITORIAL
XTR vs. Deore - Can you tell the Difference?
The high level of praise I originally heaped on Shimano's most recent update to XTR wasn't surprising considering the. background. As part of the lead up to the release of XTR M9100, I had the pleasure of being wined, dined and toured around Osaka courtesy of Shimano. It was impossible not to be impressed with the operation, particularly Shimano's "Intelligent Plant," featuring some of the most advanced and futuristic facilities you could imagine, complete with automated drone trolleys to deliver raw materials to various locations around the factory for machining or forging. We also learned of the history of Sakai, home of the Intelligent Plant and the birthplace of Shimano's founder, Shozaburo Shimano, where metallurgy has been practiced since the 5th century AD. It's an impressive resume.
But the products' solid impression outlived the glow of excellent sake and sushi and M9100 was a much needed home run for Shimano. The M9120 dual piston brakes are excellent. The lever action is both light and positive, power is plentiful, and modulation is superb. The wandering bite point, while not entirely eliminated, has been reduced to the point that it no longer bothers me at all, and reliability has been flawless.
The real highlight however, is the drivetrain. The action at the lever is incredibly precise and, like the brakes, light and smooth, but it's what chain does that seems magical. The 'feature' that is new to XTR M9100 was actually Hyperglide + but that's not where things go all David Blaine. The original Hyperglide system used ramps to ease the chains ascent up the cassette, from smaller cogs to larger, but the + adds the opposite function, to make the shift to smaller cogs more seamless and smooth. This works pretty well, but it pales in terms of any real world performance benefit when compared to how well XTR moves the chain to larger cogs under power. It actually changed the way I ride and enabled me to more often be in the right gear, or to save myself if I got caught in the wrong cog because of a sneaky uphill. To me it feels revolutionary. High fives all around.
But then Shimano did what it does best and began to trickle these new features down to lower priced groups, first to XT and then SLX, and eventually to Deore, a full three steps below XTR. I'd had some opportunities to fondle Deore (aka M6100) components but my opportunity for a real world bashing came when I put my hand up to test Kona's Honzo ESD - a modern geo steel hardtail that I became quite enamoured with. I wondered about the M6100 components because this seemed like such a special machine; would Deore level bits be able to match the performance of this slim-tubed thoroughbred?
Alas I needn't have worried. I got the bike in over its head, and mine, on several occasions, and the Deore brakes were there to save my ass. I wasn't able to adjust the lever position without tools, but as it turns out, that didn't matter. They looked very much like their more expensive counterparts, particularly the levers, and the performance was remarkably similar as well. At that point I was comparing Deore brakes on a hardtail to XTR brakes on a modern enduro sled, so the speeds and descent durations were more modest, but I couldn't help but wonder how they would compare on the same bike.
The Deore shifting also impressed me much more than I expected and the ease with which the chain climbed up to larger cogs, all the way to the 51 continued, still felt like wizardry. At the time I didn't think it wasn't quite as smooth and the lever seemed slightly less positive, but it was damned close. Far too close considering the price difference.
As I was moving components around from one bike to another, I saw an opportunity to adorn the Honzo ESD with componentry that I felt better matched her pedigree. I moved the Deore bits (and the XT shifter) to my wife's bike, knowing they would perform much better than what she was coming off, and strapped the XTR components onto the Honzo.
And then I kind of forgot about the swap. I'd made some other changes that were noticeable, like a couple of different forks and different pairs of wheels, but I literally forgot that I'd changed the brakes and drivetrain. Failing to notice a different pair of cranks is understandable, but brakes... and running gear? Changing brakes on their own can mess up your next few rides as you grow accustomed to the differences in lever feel, power, pad contact, and modulation, but I didn't notice anything. And to be truthful, I wasn't very happy about it. How could it be that all that extra engineering, the higher quality materials, the more advanced production equipment, and all that extra cash, failed to make any significant difference I could notice?
Part of the issue was that Kona hacked the system a little bit by replacing one part that may have stood out; the shift lever. Kona was astute enough to spec. an XT 12x shifter to pair with the Deore derailleur, which preserves the dual release shifter function that disappears below that level.
After that I resolved to pay attention, (which is sort of my job) to notice every shift and each panic stop and slimy green rock face I attempted to feather my XTR brakes down. And they worked stunningly well. In fact they worked every bit as well as their predecessors, even when I was hyper aware.
If I dug into the finer bits, there were a few small things. The XTR brake lever action was lighter and little more precise feeling, but the pad contact actually felt a little more positive on the M6120 brakes, although that is more of a parking lot benefit in my estimation.
Again I preferred the lever feel of the XTR shifter, which is lighter and more precise than the XT, but there is less difference than that in terms of shifting performance. The Deore (w/XT shifter) drivetrain is very good indeed, and it shifts almost as well under load, and almost as smoothly. Before I started paying close attention, I genuinely wasn't alerted to the fact that I'd supposedly gone up three quality levels.
Of course there are some weight differences. Deore cassettes - the 10-51 version, weigh a rather portly 598 grams vs. 367 for XTR. That's half a pound. I didn't notice that either, but I also didn't expect to. Prices for those components differ vastly however. In fact it's pretty shocking when you consider how close the performance is. XTR brakes and drivetrain, without cranks, will punish you for about 1675 USD at full bike shop retail, while the Deore equivalent is an astounding 602. USD. If you add the price jump for the XT shifter you're looking at 635 USD.
For me the take home isn't that XTR isn't an impressive and high performing achievement in engineering and manufacturing. Instead the lesson is that even when you bump the performance of Shimano brakes and drivetrains down three notches, it retains world class performance.