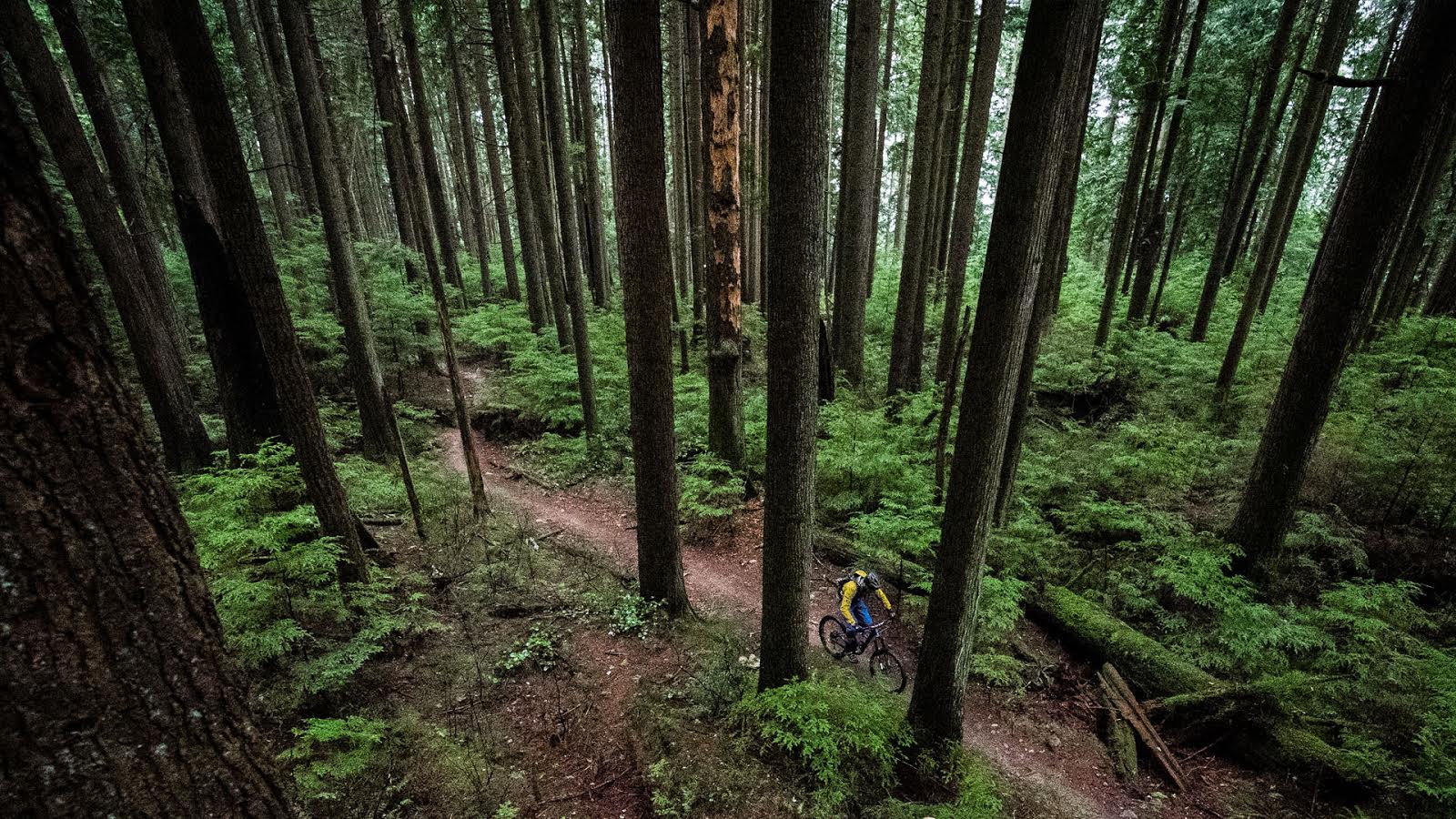 XSHIFTER will BLOW YOUR MIND!!
This is a guaranteed GAME CHANGER. Because it seems like it must be terrible. (Hopefully Trump will follow a similar plot twist). The first clue was the video on Kickstarter that describes XSHIFTER (I keep writing X shiter for some reason which makes no sense) as "the first ever patented pending…" And that's where I lost it and started giggling about the petty grammatical error which made me think XSHIFTER will probably be awesome. If I'm being smug about a grammatical miscue, one that is poetic in its non-linear command of tense, then I'm bound to be proven wrong and be humbled for my smugness.
The video is brilliant. The black lycra, the casual yet dramatic drop of shifters and cables into the trash can, the mountain biker who looks like he's about to do something rad… but then just pedals off on an asphalt path… It's all there. Matt Dennison couldn't even mock it. This is one of those cosmic jokes that keeps us humble. It reminds us that beauty and brilliance, and unintentional humour, often come from unexpected sources. And I bet Paul Gallagher (who looks like the sort of guy who had a mustache for 35 years but decided to shave it the day of the kickstarter shoot) is the nicest genius ever. He probably kicks ass on a bike as well. The classic underdog tale. So watch out. Because this can't help but take over the world. In about three weeks you'll wonder how you got along without it.
But Patented Pending™ isn't the end. Paul was just getting warmed up. He then tells us that "recreational professional riders can all benefit from smart shifting." Are you KIDDING ME? I have always, always, ALWAYS wanted to be a RECREATIONAL PROFESSIONAL rider! Why do it full time? It would get so monotonous winning all those races. I'm going to be a Tour de France walk on. And then I'll go win the World Cup overall and win Rampage in the same year. And then retire. Until the following summer. I played it back several times. That was no mistake. Paul Galagher, the nicest genius on the planet, coined a new category of rider; the RECREATIONAL PROFESSIONAL™.
He even says derailyurs. How cute is that? In another video about set up he calls the lowest gear "the biggest gear." Adorable!
Paul's last fully funded Kickstarter was a prosthetic tail fin for injured dolphins and orcas. Before that he made a telepathic trailer for paralyzed blind puppies. They just think about walking and the wheels begin to turn in the direction they are thinking about while keeping the wee doggies out of harm's way. Actually it was one device – a universal device – that cures all injured baby animals. And clones them so they aren't lonely once they are healthy again.
Hold on though. We didn't even get into the precision. "XSHIFTER works with any brand of derailyurs and it works with the precision of plus or minus 10 microns!!" I figured 50 microns max – but 10 MICRONS? That was enough to make me invest. I picked up one of the few remaining KICKSTARTER AMIGO | XSHIFTER DUAL pledges. For $559 US (+$20US for shipping to Canada) I get two complete XSHIFTER DUAL sets. I can give one to a friend (AMIGO!) or keep them both (they told me so). I won't be "one of the first XSHIFTERS on the planet" but I'll have two sets. Which is almost twice as good. Hopefully there is a t shirt included. And some stickers. I may even get a tattoo.
You may wonder why I'm so sure about this; how I know this product is about to take the world by storm. Because it's happened before that's how. In 2003 I received an email about a product. It was called the GRAVITY DROPER. Or at least that's what it said in the subject line of the email. I scoffed, laughed at the typo (which was proof it was a bad idea) and reminded myself (smugly) that I was around for the Hite Rite™. I never used one of course, because lowering your saddle was for losers in the 80s and most of the 90s. And even though by 2003 I lowered my saddle all the time, I was sure the GRAVITY DROPER was a terrible idea. I didn't completely nail that one so that's how I'm sure. And by the way, XSHIFTER can even operate your dropper post. I have no idea how but if Paul can heal blind puppies, droppers are child's play.
Everyone at NSMB.com, even the people who don't know about this yet, would like to wish Paul and the XSHIFTER Kickstarter the best of luck. Which won't be hard because it's already over 150% funded. In all sincerity though, I think it's amazing when people throw their hat over the fence and create something new. I'll be rooting for the XSHITER after missing the boat on the GRAVITY DROPER.
GODSPEED XSHIFTER!
What are you still doing here? Get over to the XSHIFTER Kickstarter page and start pledging like you just don't care!
---
Which pledge package did you pick up?