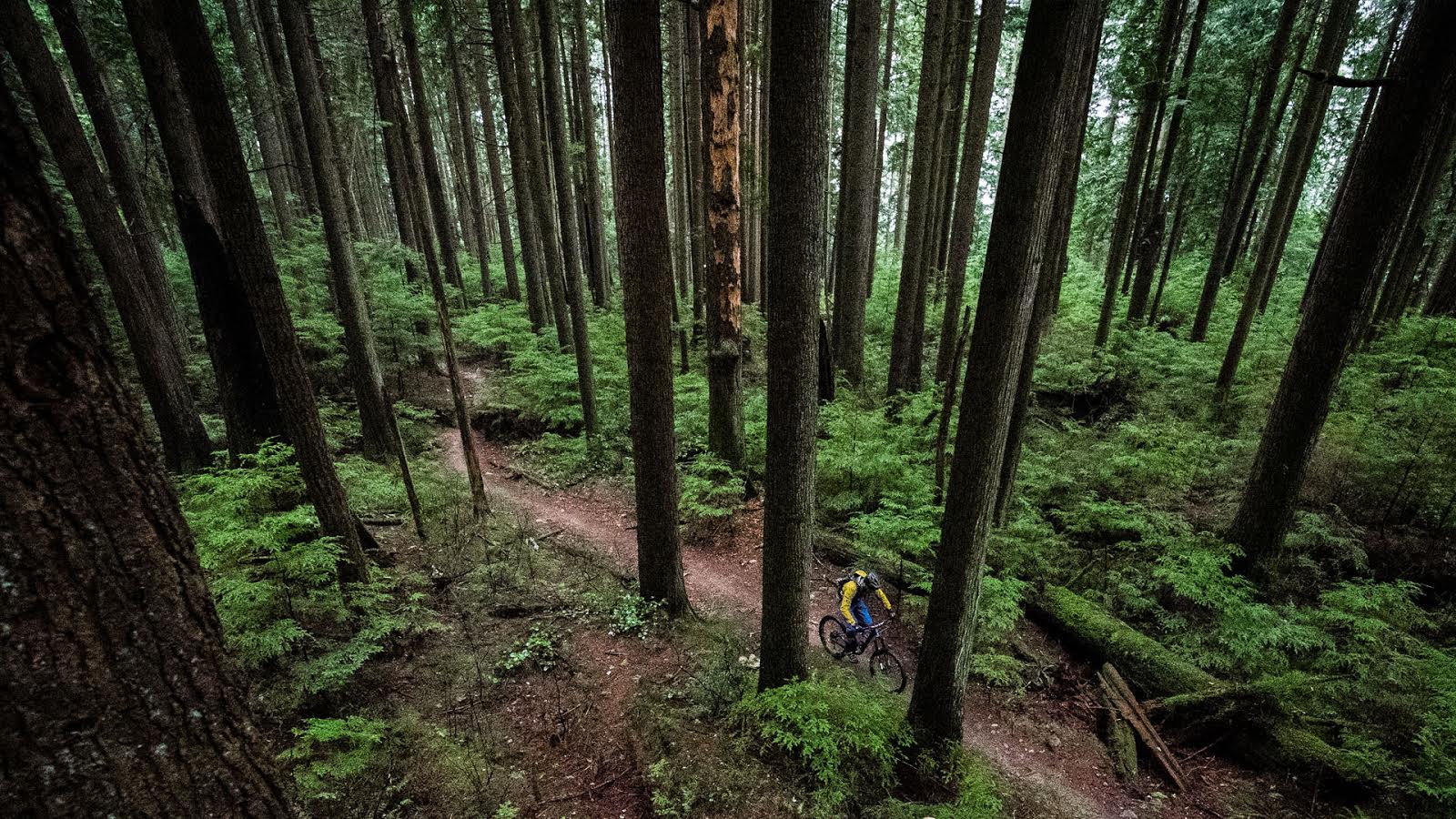 X-Fusion – Making Bikes Sane Again
"It takes ten minutes to fully service our new dropper post. It has a two year warranty. A new cartridge is $25 out of warranty. We'll ship you one if you need it. Even to Alaska." – Joel Smith, X-Fusion Shox
X-Fusion Manic Dropper Post
Lighter, lower priced, no pressure on the main seal due to the new cartridge system, a very ergonomic under the bar remote option. Did I mention the $200 (USD) price tag? There is a lot to like about X-Fusion's new Manic dropper post and Joel Smith wasn't done calmly laying down the details.
"It takes ten minutes to fully service our new dropper post. It has a two-year warranty. A new cartridge is $25 out of warranty. We'll ship you one if you need it. Even to Alaska" says Joel. Oh, and X-Fusion has also managed to cut 15mm of height from the seal head and another 10mm out of the seat clamp for a total height reduction of about 25mm compared to their HiLo droppers.
Simple. Value. User serviceable. But wait. It only has 125mm of drop?
X-Fusion has the 125mm Manic ready to go in 30.9 and 31.6 so that is what you see here.
In the short term Joel says they will also have a 27.2 version coming – because lots of riders still have bikes that use 27.2, go figure – and a 150mm version in 30.9 and 31.6 is also on the horizon.
35mm
"Don't call it 34.9", says Joel. It's a new standard, "let's just call it 35mm". I totally agree. What is 35mm? Essentially it is a seatpost outer diameter size that Scott used years ago on their Ransom line of bikes and that a few companies, like Evil, have recently brought back.
Negatives? I suppose compared to a nice 27.2 seatpost like a Thomson Masterpiece a 35mm post is ridiculously stiff. This is clearly not an issue with your 160mm travel Enduro bike. If you want to use your existing dropper post in a 35mm frame you'll need to buy an inexpensive shim.
Positives? The added diameter leaves a ton of room for dropper post guts which should result in more durable posts. It also means that as bike brands shorten their seat tubes to accommodate the 180mm and 200mm droppers that riders are asking for, the post's extra girth will allow overall length to be reduced.
X-Fusion isn't committing to making a Manic longer than 150mm at this time. Adoption of 35mm by bike makers and evidence of real demand for posts longer than 150mm could change that. SRAM and 9Point8 will be soon be offering 200mm drop posts in 30.9 and 31.6 sizes.
You may be concerned about another change appearing on the horizon but with 35.0 a new (old) 'standard' is entirely justified.
This change has the potential to improve products significantly and speed the arrival of the longer travel dropper posts riders are asking for. It's also cheap and simple to shim down to a smaller diameter and keep your existing post. Thanks, X-Fusion.
BikeYoke
Joel was also showing products from BikeYoke. In particular, I am fond of their linkages which allow you to de-specialize your Specialized bike by escaping their proprietary mounting systems and shock sizes. Think of it like paying to jailbreak your phone.
Specialized makes really nice bikes, but their proprietary shock mounting is a pain in the a$$. Don't agree? Ask someone who has tried to update their shock but has run into issues sourcing the correct shock body and dimensions. Blow your shock up? Good luck finding a replacement while it's being serviced.
The Yokes sell for $99 (USD) and could easily save you twice the difference by opening your Specialized bike up to a world of used and clearout shocks with standard dimensions. If you don't see your specific bike mentioned on the BikeYoke website, drop them a line; they are constantly expanding the range.
BikeYoke also makes a system they call Dehy to convert Reverb dropper post actuators from hydraulic to cable. None of the myriad issues I've experienced with Reverbs over the years have been related to the remote, other than it needing the occasional bleed, but the Dehy remote improves the ergonomics for a 1x setup.
You can actually use any of the new breed of cable-actuated dropper post remotes and if you happen to have one kicking around BikeYoke will sell you the Dehy actuator sans remote for a discount. It's a nice way to simplify something on your bike while improving performance at the same time.
The system is $100 (USD) for a remote and the Dehy actuator or $70 (USD) for the actuator on its own. The stock remote is compatible with SRAM MatchMaker clamps but you can get a kit to convert to Shimano I-Spec for $15 (USD).
More on X-Fusion. More on BikeYoke.
---
Like a breath of Fresh Air?