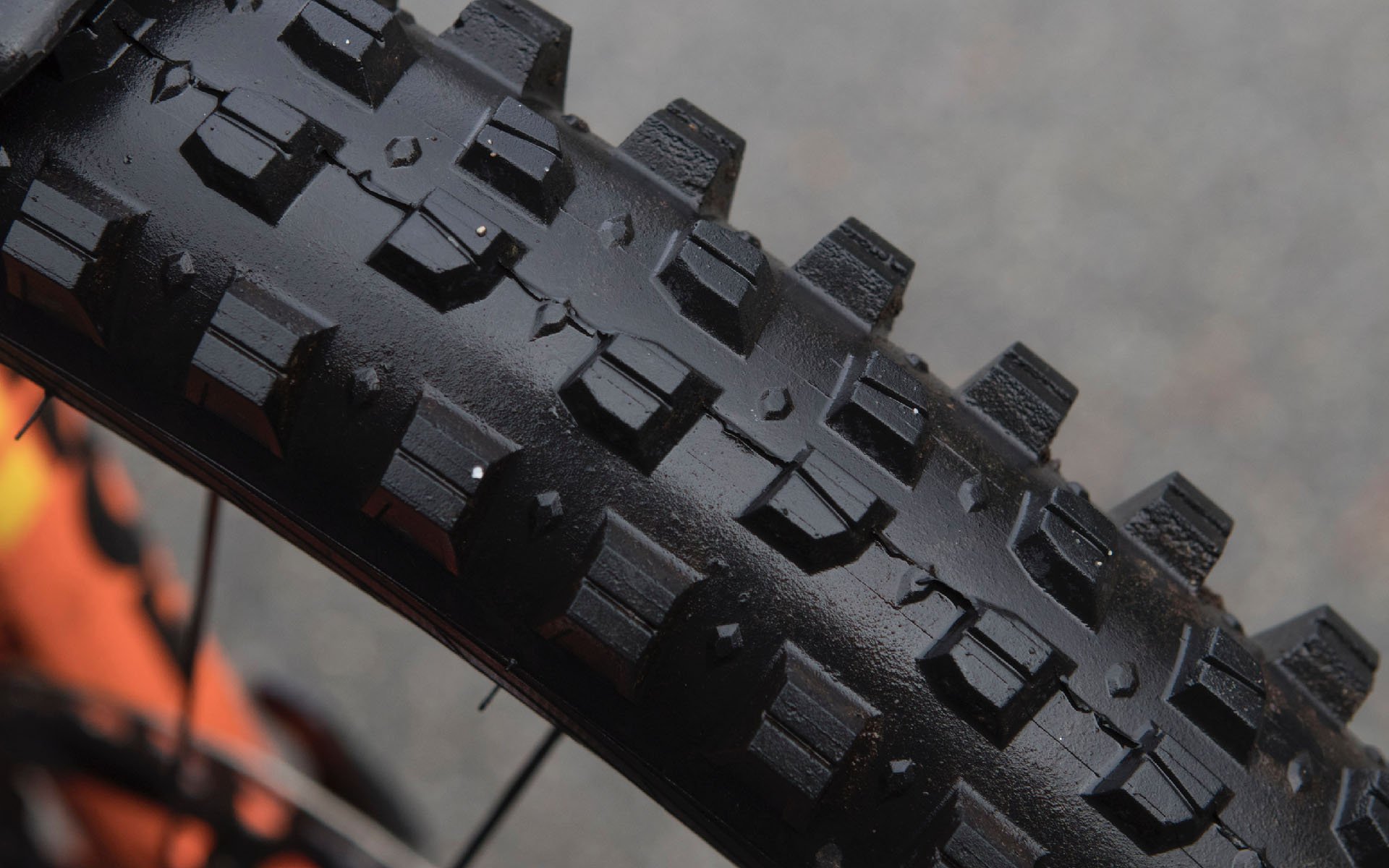 Rubber Review
WTB Verdict 29 x 2.5 Front Tire Reviewed (w Judge Rear)
There was a time when my experiences with WTB convinced me their tires weren't made for riding in the the dank forests of Cascadia. As I recall, the ones I tried felt stiff and the knobs were too small, plentiful and close together. This was a long time ago but those early impressions left a mark. Despite seeing some good reviews about other tires, I remained skeptical about the Verdict 2.5 (regular rather than wet) I had installed along with a Judge 2.4 in the rear, despite the promisingly burly tread patterns.
Often tubeless tires I've installed lose a little air over the first few days and sometimes they don't start to seal well until after they've been ridden. The Verdict and Judge aired up and seated easily, and then sealed perfectly from day one. It's a treat to check your pressure before a ride and find it still in the sweet spot.
I opted for the TCS Light casing up front which comes in the High Grip TriTec compound only, which is a combination of three durometers; firmer in the base, transitioning to soft midway up the knob, and then capped with a firmer compound on the tops of the centre knobs for rolling speed. Side knobs are uncapped with the soft compound.
One of the first things I noticed about the combo was accurate steering. The front tire grips so well laterally and so consistently that it effortlessly seems to go where you point it. When you can easily stay on course it ramps your confidence and encourages more difficult line choices. Next up was grip. Straight line braking traction in steep situations, mainly from the front tire, is monstrous. But it's also nicely consistent so there are no surprises.
---
Why not the Verdict Wet?
When I saw the Verdict Wet at Sea Otter I was smitten. The tall knobs were begging for steep loose trails and various wet weather adventures. When it came time to test the tires, an industry insider I know and trust steered me toward the regular Verdict. He felt the knobs on the wet version made the tire squirm and become indistinct. Considering the pinpoint accuracy of this version and the ample grip, I'm glad he pointed me away from the Verdict Wet. I'm still keen to try one, particularly on loamy trails, but I fear I'll lose some of the Verdict's best characteristics.
The Judge
I decided to disregard my inner weight weenie and go for the TCS tough casing for the Judge 2.4 in the rear. That and it isn't offered in the TCS Light casing. Immediately I was pleased with my non-decision. The supportive feel made me want to smash through rock gardens and let things go. The 29 x 2.4 Judge in the high grip compound weighs 1295 grams. You can read AJ Barlas' impressions of the Judge here.
Treads
The pleasingly round and plump 2.5" girth of the Verdict is right up my alley. This tire measures every tenth of those 2.5" and looks beastly from the cockpit. The casing profile is quite round, but the taller side knobs square things up some. The siped centre knobs appear similar at first glance but they alternate in many subtle ways. The first pair have a straight and slightly rearward angled leading edge, while the second's lead chevrons rearward midway. The first set tapers to the rear, has a single sipe parallel to direction of travel in the middle, and it tapers toward the trailing end, is slightly larger and is there is a few millimetres more space between pairs. The sipes on the second pair are angled slightly. The side knobs are siped and cut away on the exterior face to allow them to deform smoothly when in contact with the trail.
If I had to wager, I'd bet there isn't a rider alive who could tell the difference between a tire with this alternating centre knob pattern and another with either one of the knob pairs repeating continuously. Tire moulds are expensive, so it seems highly unlikely companies would make multiple versions of centre knob patterns to figure out which one is best. It seems to me that tread patterns may be as much art and marketing as they are science.* And if it works well, who am I to object if it looks good too? Of course some trimming and snipping can change a tire's performance during testing, and those changes can be replicated in a mould, but in that case you are building on an existing design rather than trying out something entirely new. I suspect this is the case to a certain degree with all tire manufacturers, and I'm in no way singling out WTB.
*I would love to have my amateur theory proven wrong, and be amazed at what can be measured, or felt by test riders, so please have at 'er tire product managers.
On the trail
In the beginning I was pleased that the Verdict and Judge combo delivered much of what my favourite tires do; braking bite, generous volume, grippy compound and strong directional grip. I've been braking later and rolling into things with confidence knowing I can slow the pace or stop when with ease. Lately We've been starting rides in snowy conditions at the top of the mountain with frozen rocks and roots poking through. I've been amazed at the off-camber root lines I've been able to hold an edge on. All those characteristics would be enough for me to recommend this front tire and this combo for challenging terrain in any kind of weather. There were a couple of pleasant surprises however that reach for the next level.
Lately I've been feeling unusually confident in situations that often get the better of me. The first is pebbly loose sections, or ballbearings and other loose over hard conditions. These tires manage to cut through the loose stuff or settle it so I don't feel the bike is caroming left and right as I normally expect. Traction is consistent and ample in these nasty bits.
My other weakness that seems to have improved with these tires is cornering on harder trail surfaces, including those with kitty litter (etc.) on top. I've never been able to consistently feel what the side knobs are doing on a pair of tires the way I can with these. I've been leaning the bike over more than usual and actually playing with the edge of adhesion. The grip is so consistent, and the edge is so forgiving, that I've been able to feel the bike drift a little without experiencing terror. Don't get me wrong though; I am quite certain you wouldn't have noticed any sliding if you'd been following me, but I can feel it and the sensation is a beautiful thing.
As I mentioned in my recent piece about being a picky bastard when it comes to tire selection, tires that do well on the Shore rarely excel in loose over hard or cornering on hardback, and this combo nails both of those along with everything else that's essential for riding anywhere with steep, wet, rooty and challenging trails. About the only things on my wish list are to make these available in 2.6" both front and rear, and to add a light casing for the Judge to go with the higher volume version.
The Verdict and Verdict Wet (which seems to be out of stock at wtb.com) in 29 x 2.5 (TCS Light/High Grip/Slash Guard) retails for 72.95 USD and can be found online here.
The Judge 29 x 2.4 (TCS Tough High Grip) retails for 86.95 USD but you can find it here for 75.95.
Bike - Yeti SB150 (Large)
Rims - WeAreOne Faction (27mm internal)
Pressures - 16 front 18 rear during wet season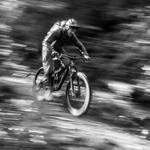 Cam McRae
Age - 55
Height - 6'/183cm (mostly legs)
Weight - 165lbs/74.5kg
Ape Index - 0.986
Inseam - 34"/86cm
Trail I've been stoked on lately - Fifth Horseman
Bar Width - 760mm
Preferred Reach - 485-500mm (longer with 27.5 wheels than 29)