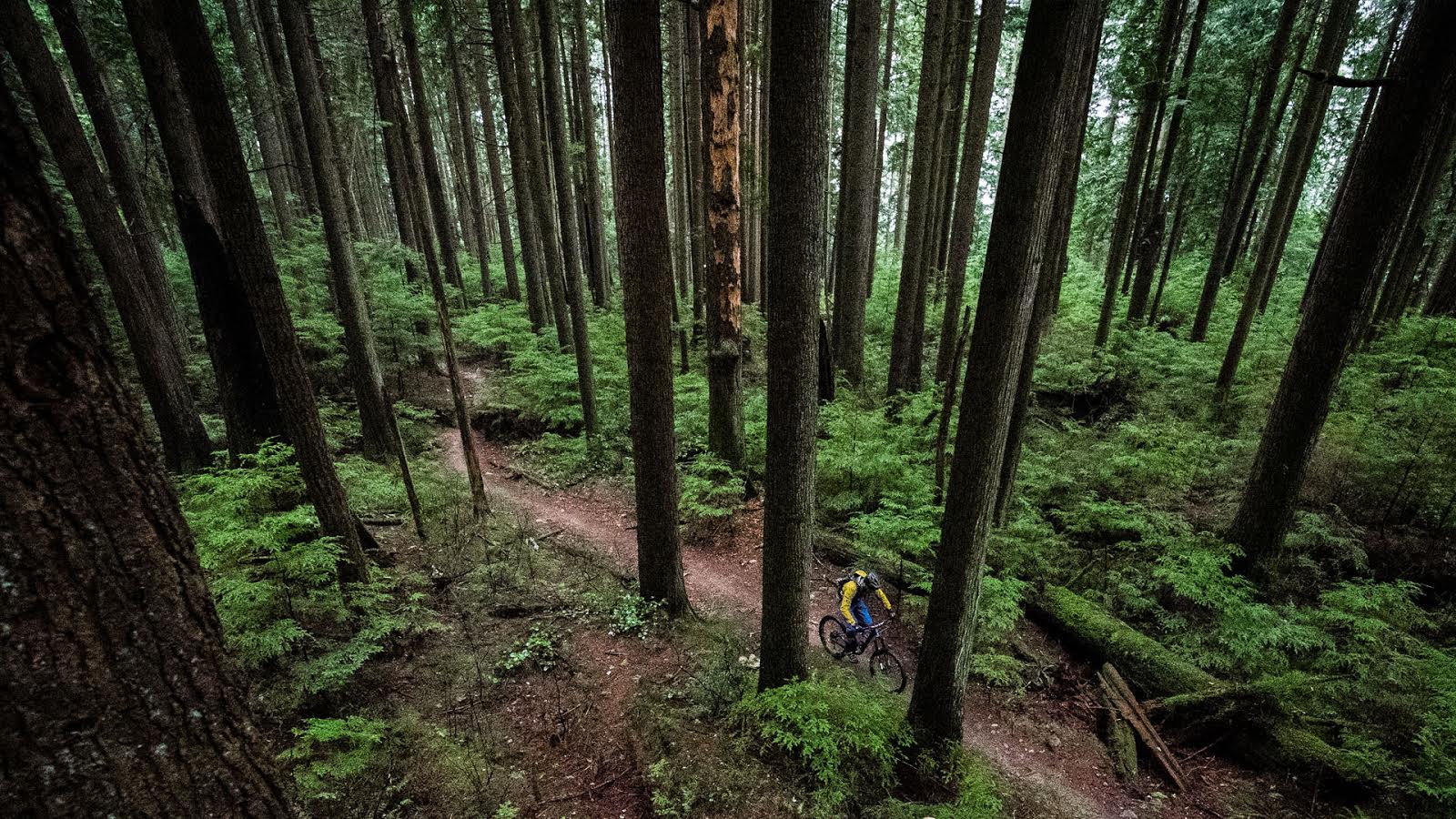 WTB Frequency Team i25 Rims
Last year I built myself a set of wagon wheels with rims that seemed too light and wide to be true. While they provided excellent grip and were easy to throw around and bring up to speed, they dented easily, required continuous maintenance and didn't exactly inspire confidence in rough terrain.
Tired of having to baby my wheels, this year I was looking to run something a bit more set-and-forget. When Wilderness Trail Bikes asked us to review a set of their hoops I settled on the Frequency Team i25 rim, which boasted a nice wide profile at a reasonable weight. WTB sent out a pair, and after building them up and thrashing them for a few months, I'm ready to offer my review.
WTB touts their Frequency series of rims as being capable of handling all disciplines of riding, from gravity to cross country. The i25 is the widest and burliest rim in the lineup, with an inner width of 25mm and weighing in at 490/512/550 grams (26"/650b/29"). This would seem to put them solidly in the All-Mountain/Enduro category of alloy rims, with dimensions and girth almost identical to other popular models like Stans' Flow EX and DT Swiss' EX rims.
Despite its low profile appearance, the Frequency Team i25 boasts a few interesting features. These include TCS (Tubeless Compatible System), which uses both a ramped profile and bead-locking lip to make the rims UST tubeless compatible (with the use of tape and sealant); I-beam, a vertical ridge in the rim's inner cavity that is meant to provide increased strength and stiffness; and 4D drilling, which means the spoke holes are drilled at exactly the angle the spoke should be aligned in a standard 3X built wheel. While Frequency rims were previously made of 7000 series aluminum, for 2014 WTB is using a proprietary WT69 alloy, which they naturally claim makes for a lighter and stronger rim.
The Build
It is a wheel-building axiom that higher quality rims build up more quickly and easily than budget ones. At $85 MSRP, the Frequency Team i25 rim is positioned solidly in the middle market, and my experience building them up mostly reflected this. The one notable part of the build I should mention is that the wheels required virtually no stress relieving – the process whereby the builder overcomes spoke torsion and ensures the spoke-nipple is properly seated in the rim – certainly less than any other rim I've built up. Stress relieving and then re-truing and -tensioning a new wheel can add considerable time to the building process, so this was a nice surprise. I can't think of anything to attribute this to besides WTB's 4D drilling, which seems like it could be quite a boon to wheelbuilders.
The Set Up
WTB was kind enough to include tubeless kits for the rims and tires they sent us, allowing me to assess the full range of  available features. I had never set up tubeless wheels before, but I figured that made me a good test case to determine how user-accessible their kit and the process was.
Right off the bat I ran into trouble; the pronounced dip in the rim's profile, a feature of WTB's on-ramp design, made it difficult to get the tape seated cleanly and evenly. After numerous attempts and fair amount of cursing, I ended up getting the job done, but leaving a fair amount of air trapped under the tape; there didn't seem to be any way to avoid it.
As frustrating as this experience was, it didn't seem to adversely impact the rest of the tubeless setup process. I installed the tires, added 2 Oz of TCS tire sealant fluid to each one, mounted up my trusty floor pump and went to town. The tires aired up easily, snapping smartly into place with an audible "bampf!" once I got the pressure up, and sealed quickly.
The problem I had taping the rims might have been a result of my inexperience, but the odd profile definitely didn't help. Air trapped under the tape doesn't seem optimal, but the tape has done its job admirably so far, with no leaks, burps or other issues to report. No harm, no foul I suppose.
The Ride
I initially shod the Frequency Team i25 rims with tires I am familiar with before installing the WTB tires provided for review, in an effort to isolate the the rims as a performance variable. The i25's were 2mm wider and about 100 grams heavier than what I had been running previously, and they felt burlier from the get-go. I'm not sure that I noticed the wider rims' impact on the profile of my tires, but the wheels provided secure footing on the trail and were definitely stiff and solid feeling. On the flip side, they took a bit more effort to bring up to speed and keep rolling – but the tradeoff was one I had been expecting, and wasn't unduly put out by. I've heard these rims compared to the the popular Stans Flow, and in character I think the comparison is pretty apt.
After a dozen rides, including a massive day in some heinous terrain with the Chromag family, I threw the wheels back in the stand and checked their trueness and tension. Both were in excellent shape, which seemed to validate my decision to go with a tougher and more capable rim. The rims bore a few scratches but no noticeable damage even after some bottom outs and rim shots.
Despite the increasing availability and popularity of carbon and superduperlight rims, my observations suggest that most riders are still opting to run burly rims for North Shore and Sea To Sky riding. In this category WTB's Frequency Team i25 seems like a solid performer – wide and strong, with excellent tubeless compatibility – that won't break the bank. And if my experience is anything to go by, opting for set of these rims next time you need some new spinning bits might just make your wheel-builder's day.
---
Might the WTB Frequency i25s meet your needs?