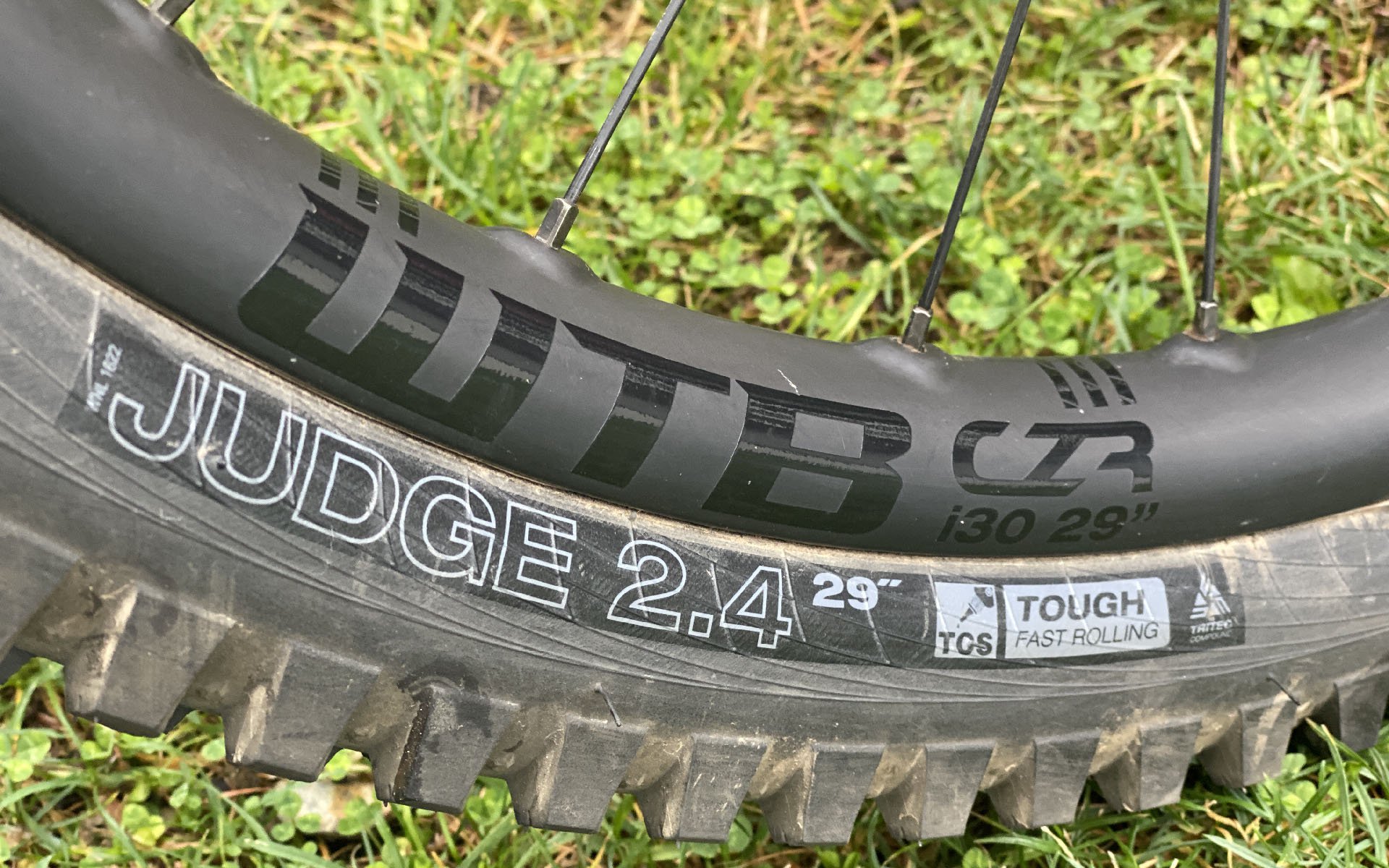 Product Intro/Review
WTB CZR Carbon Wheels Ridden (a little)
Today WTB is releasing their first compete carbon wheelset, built for "aggressive trail and enduro," use. It's tough to know why it took so long for this to happen (and COVID likely delayed things further) but a company with a strong and longstanding reputation is well advised to wait until a product meets their standards before releasing it to the world.
Trying new carbon wheels is always educational, and the CZR rims schooled me hard. Clayton from WTB told me to ride them like I normally would, so I decided to try them out with an insert combo of Cushcore and Octamousse. Installing either one has become relatively routine for me so I didn't hesitate before mounting them up. Or at least beginning to.
The narrow channel and pronounced asymmetry of the spoke holes didn't set off any alarms for me but I started to struggle early. My first attempt was with the first mounted side on the edge closest to the channel. I got the first side mounted eventually but side two was not happening after about 30 mins of my best efforts. I started with fresh resolve and struggled to get even the first side on using the side furthest from the offset channel.
When it was eventually time to move to side two, the challenge was that it was very difficult to get the first side out of the channel so the insert could move away from second bead that needed to be dropped. Eventually I got there awkwardly and started on side two. This was a huge struggle. I eventually scrapped it and started from scratch with some bead lube on both sides. Unfortunately it wasn't much better.
I haven't been defeated by an insert install ever so I used every trick I know to make it happen. I hope it didn't take me 90 mins but it probably did. I finally got the second side to pop on after breaking both Cushcore bead dropper tools and finally switching to a long pedros metal lever since it was all I had left that wasn't useless.
You may know where this is going. I aired it up with my compressor and the valve core removed and it popped into place, and then began purging air from the valve (which was mounted correctly). I assumed I'd ripped the rim strip with the Pedro's tool and when I eventually had time to tear things. apart and check, that was indeed the issue. The second wheel was a similar battle with identical results.
Shortly after my little gong show I was booked up for a couple of weeks but I took the wheels on the trip to start from scratch. Clayton from WTB had sent me a YouTube how-to video specifically aimed at fitting inserts onto asymmetrical rims. The trick, an old one it turns out, is to mount the tire without the insert, inflating it until the tire is settled in the bead seat, and then cracking the short edge (closest to the spoke beds), sliding in the insert and then using a plastic trash can as a stand to mount the final aside. I decided to spare myself the pissing around and mounted the tires without inserts. It's summer after all. The bonus was that I would be able to get a better feel for the rims without the inserts masking the carbon layup. Beyond that, in dry dusty conditions the benefits of inserts are less pronounced.
I installed new rim strips (all I had on hand was flashing tape but it worked fine) and grabbed the tires. I only had a floor pump to seat the bead on so I used a webbing strap pulled tight around the tread to get enough seal to inflate the tires. It had been a long journey but the final approach was golden and would have been even easier with access to a compressor or a pump with an inflation canister.
Hubs/Spokes/Lacing
WTB's press release illustrates something instantly noticeable about the rear Frequency hub: "CZR i30 wheels feature heavy-duty pawl springs that engage with greater force to counteract the additional torque of intermittent and steep mountain riding." Indeed this is one of the loudest free hubs I've ridden. It sounds a little menacing in fact, if that's your thing. WTB will sell you a lighter spring kit if, like me, you prefer quieter forest bathing. WTB tells us the hubs have 5º of engagement thanks to a 6-pawl design that "alternates contact between two sets of 3-pawl groupings," The engagement was fine to me but I personally see no utility in high engagement free hubs.
The wheels are said to be hand laced and tensioned* with 28 double-butted Pillar spokes and brass nipples. There was a lacing issue with the drive side of the front wheel, with a spoke tensioned so that it was stuck behind the head of the following spoke, which is something I've not seen before in a finished wheel, and didn't notice until I looked closely at the photos. This was easily remedied but it's a surprising anomaly in wheels that are laced by hand. It seems this was a pre-production issue though and I'd be inclined to #blamecovid.
*North American destined wheels are built in California while those heading to Europe are built there. Others are laced and tensioned in Asia
The Ride
When it came time to mount these up I decided to put them on the Norco Sight VLT e-bike I've been testing. I can generally survive on strong trail rims so it seemed to make sense to put these under a 50+ pound behemoth to try and do some damage to them. Alas, after the first couple of rides I was unsuccessful in harming the CZR rims. I was very impressed with how much they changed the nature of the bike however. It became and even faster, more responsive climber, felt positively svelte on the way down, and, despite the absence of inserts, managed to filter out trail noise and even dull bigger hits very effectively. Torsionally stiffness was at least as good as the 2100g DT Swiss E1700 aluminum wheels that came stock on the bike while snap out of corners and trail feel were noticeably improved.
WTB CZR i30 Wheel Features
Handbuilt with 28 double butted spokes and brass nipples
Built for "aggressive trail and enduro" applications
Front Weight - 878 grams/Rear - 1026 grams for 1904 grams total
6-pawl free hub with heavy duty spring
Front price- 750 USD/ Rear - 850 USD for 1600 USD total
Lifetime no questions asked replacement guarantee for damage incurred while riding
50% discount for replacement rims for damage incurred while not riding (both for original owner)
Also available as the CZR i23 for gravel applications for the same price
I clearly need more time on these wheels to talk about durability and to gather more information about the ride quality after being smoked out for the last couple of weeks, but the early returns are very good. I appreciate the ride quality, value, and overbuilt nature of these wheels - and the guarantee is sensible and easy to understand. Once I get some more time on them I'll use the approved install method and see how mounting inserts goes, but I don't anticipate any problems.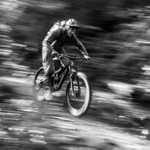 Cam McRae
Height - 6'/183cm (mostly legs)
Weight - 170lbs/77kg
Inseam - 34"/86cm
Ape Index - 0.986
Age - 57
Trail I've been stoked on lately - Boogieman
Bar Width - 760mm
Preferred Reach - 485-500mm (longer with 27.5 wheels than 29)