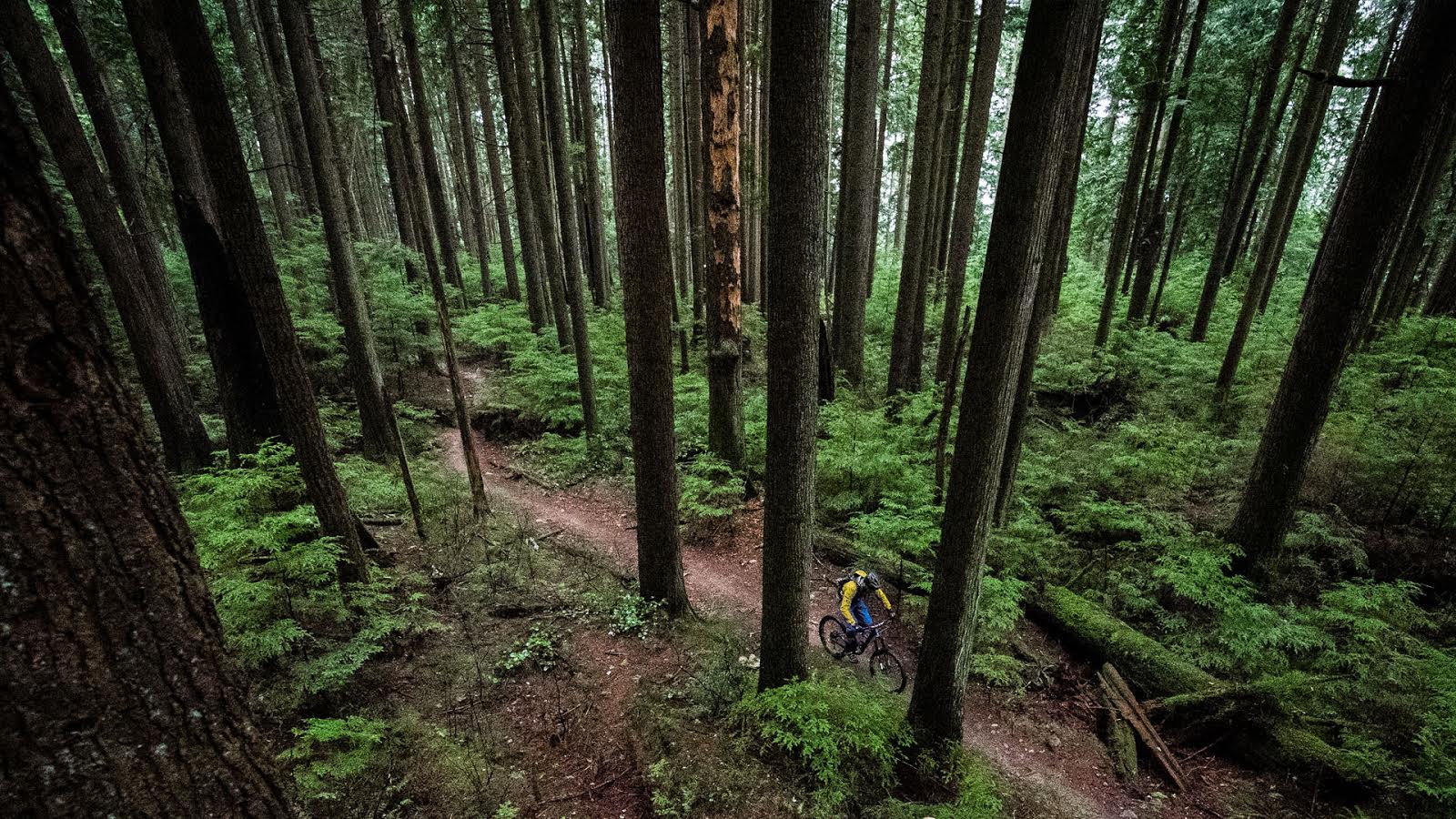 WTB Ci24 rims w/ White Industries XMR Hubs Reviewed
The speed with which carbon rims were accepted into the mountain bike world is pretty interesting. If you look at the adoption of carbon frames, we saw that material proliferate through the World Cup XC circuit for some time before it started to appear in more aggressive applications. That wasn't so apparent with rims, with aggressive riders getting their hands on carbon rims in a seemingly short timeframe. Like many established rim manufacturers (Mavic being a prime example), WTB did not rush into using the fantastic plastic in a rim application.
The WTB Ci24 rim was their first foray into the carbon rim world and is now joined by its wider sibling, the Ci31. I've had these wheels on my hard-ridden hardtail since February so this is a long overdue review, but the upside is that I can write without any 'time will tell' provisos because these wheels have been ridden extensively.
Design
While the Ci24 looks modest from the outside, it is packed with thoughtful design. The rims feature molded spoke holes, not drilled, which prevents the carbon strands from being broken during manufacture. Those spoke holes are, in WTB speak, 4D angled so the spoke departure angle lines up with its direction to the hub. The rim is amply deep too, deeper than other carbon rims that have passed through my garage recently. This does translate into the ride of the wheels as we will see.
In the highly debated world of rim widths, the Ci24 comes in at the narrower end of the current spectrum with an inner measurement of 24mm. This obviously doesn't splay out a 2.3" tire the way the wider Ci31 rim might but for up to a 2.3" tire it gives a nice profile to most tires and good sidewall support to avoid squirming at lower pressures.
Weight is a critical stat for carbon rims and the Ci24 is not shy to jump on the scales with a claimed weight of 430 grams for the 29" rim (389 grams for the 27.5"). WTB tells us this rim was also built for strength and Mark Weir was charged with beating these mercilessly before they were released to the public.
Sadly the days of WTB making their own hubs have gone, so in order to cure my pouting for this build they chose some local (to them) White Industries hubs. White may be a lesser known name but they have been making hubs since 1978 and the name is a throwback to the days of lurid anodizing. While their hubs haven't been making as much noise (pun intended) in the mountain biking world of late they are renowned in skinnier-tired circles for being bomber premium hubs. The XMR hub set is a newer model for White Industries but it features some White hallmarks such as a 6-4 titanium freehub body. The rear hub here features a 3-pawl mechanism with 48 points of engagement which is just fine but for those that want a quicker engagement there is an option for that.
The anodized blue finish of the hubs makes them stand out on this wheel build and adds some bling to the bike. And so they should, the hubs alone retail for $190 for the front and $350 for the rear in the fancy anodized colours. Polished silver hubs will save you a few shekels and still look pretty flash in my opinion. Laced together with 32 of DT's finest bladed spokes and we have a strong stiff wheel build. A handsome set of wheels at that.
Mounting tires to WTB Ci24 Rims
Tires mounted up on the Ci24's easily, without the need for tire levers, swearing or sore thumbs. WTB puts a lot of effort into designing their rims to be true to the word of the tubeless tire design guidelines, what they might refer to as their TCS rim profiles. This translates to the tires that I mounted up (a mix of Schwalbe, Maxxis and Specialized) inflating and sealing quickly without needing to resort to a compressor.
Riding the WTB Ci24 rims
The ride with these wheels is what you might expect from carbon, laterally stiff with a crisp response to input at the bar and drive from the pedals that comes from a drum tight build. These wheels feel very stiff vertically compared to other wheel builds I've been on recently. I initially put this down to the bike that I had them fitted to, so I switched them to my other bike with a bit more spring at either end. While that put things into perspective it continued to feel that the depth of the Ci24 gives the rims less vertical compliance than some of the other carbon rims I've experienced. It's apparent if you examine the physics but some of that feel could be due to spoke tension and type. I'd be intrigued to try the wider Ci31 rim on the back of my hardtail to see if the ability to drop a psi or two from the tire pressure would change my opinion.
Durability wise I haven't had to take a spoke key to these wheels yet and that would be easy to do if needed. It's kind of boring to say it but I really haven't had to worry about the wheels and they didn't arrive new either, having been under a couple of other media hacks previously. I think it's a testament to their reliability, as I have ridden the snot out of these wheels in weekly races, weekend blasts and bigger adventures. The hubs are still spinning smooth with my only issue being a touch of play in the freehub that needed some exploration. It was a quick fix and hasn't reoccurred since.
All in the WTB rims are a quality product from a manufacturer that has a strong reputation. Now the sticker shock, well it's not that bad. The Ci24 WTB rims come in at a competitive US$549 each. Those sticklers for metal rims will still fall off their chairs but for those who stumped up for Enve rims that will seem like a bargain. With the introduction of the Ci31, WTB has a wider option for more aggressive riders.
WTB still has a full selection of aluminum rims – for under $100 US.
More info here on the WTB Ci24 rim.
---
Still happy with aluminum or ready to try carbon?