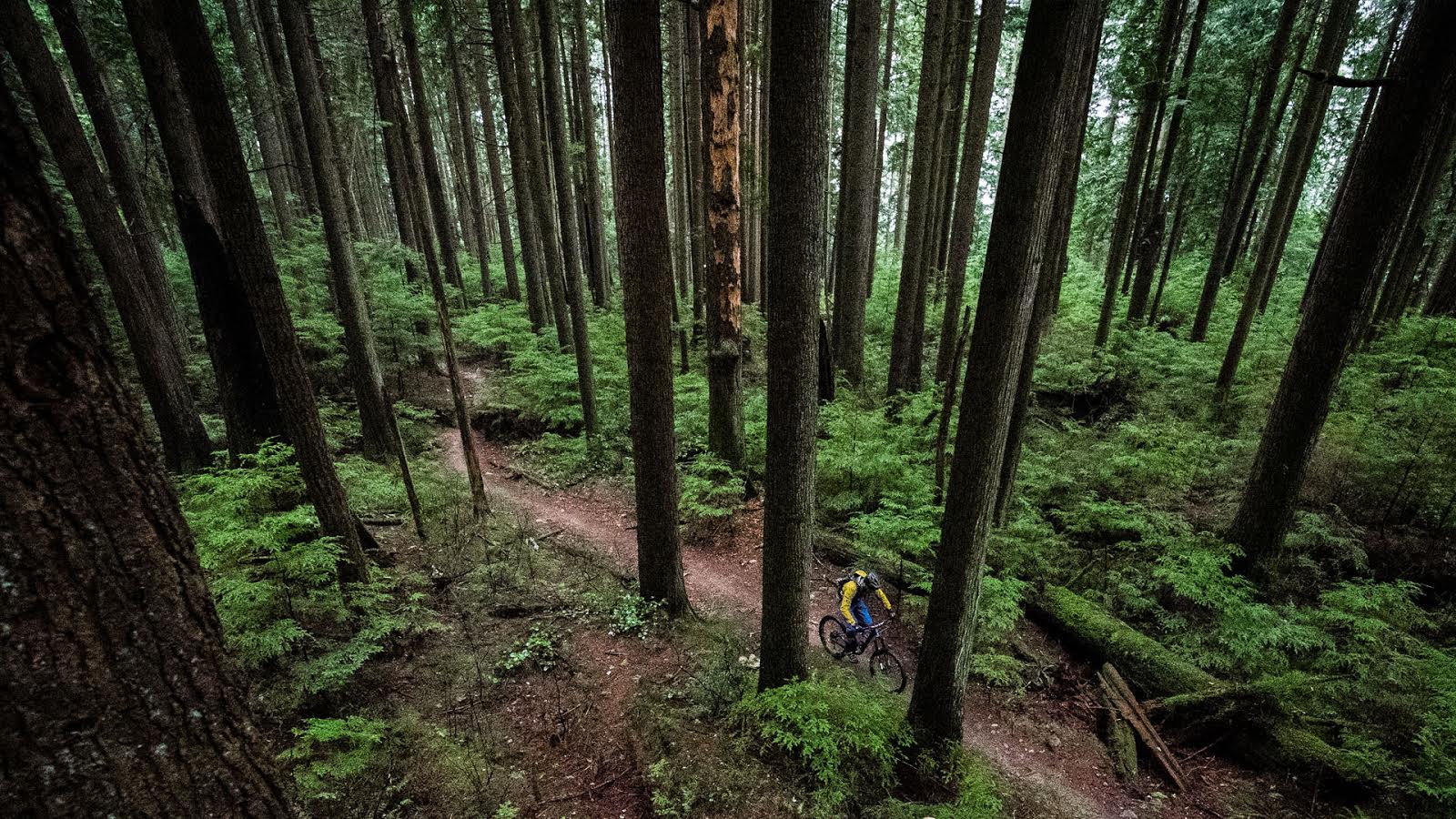 A Worthy Duallie for $1800 (US$1500)?
In the era of $2000 wheels and five figure builds it's refreshing to see a legit dual suspension bike for less than a used Honda Civic. Marin started with trail geometry that few would complain about. The 67.5 degree head angle, short stays (430mm) and relatively low BB (337mm) make for a great starting point. Geometry can't be upgraded later, unless you consider slapping on a bigger fork and messing with the BB height, so if these numbers aren't nailed you may as well just move on.
Beyond that this bike has a Shimano 1 by 10 drivetrain with a Sunrace cassette and KMC chain, Shimano hydraulic discs, Marin-branded 27mm internal width rims, Schwalbe Hans Dampf tires and a 780mm wide bar. A nice addition is that the rear hub spacing is convertible from stock 135 to 142 if you ever want to get your Eagle on. Another future proofing feature is internal routing for a 30.9 dropper post.
Suspension is handled by a Rock Shox Recon up front and an X Fusion 02 Pro R in the rear with 120mm of travel on both ends. What Marin calls MultiTrac suspension looks like a fairly standard four bar design.
We'll work on getting one of these to test to see how it rides and stands up to real world conditions, but it seems to me that all brands would do well to have a bike like this in their line-ups. This is a great way to get people into mountain biking or allow hardtail riders to go full bounce without having to re-mortgage their house.
The Hawk Hill retails for US$1495, CDN$1800, £1200, and $1999 in Australia.
Click here for more on the 2017 Marin Hawk Hill…
---
Would you like to see this bike tested?