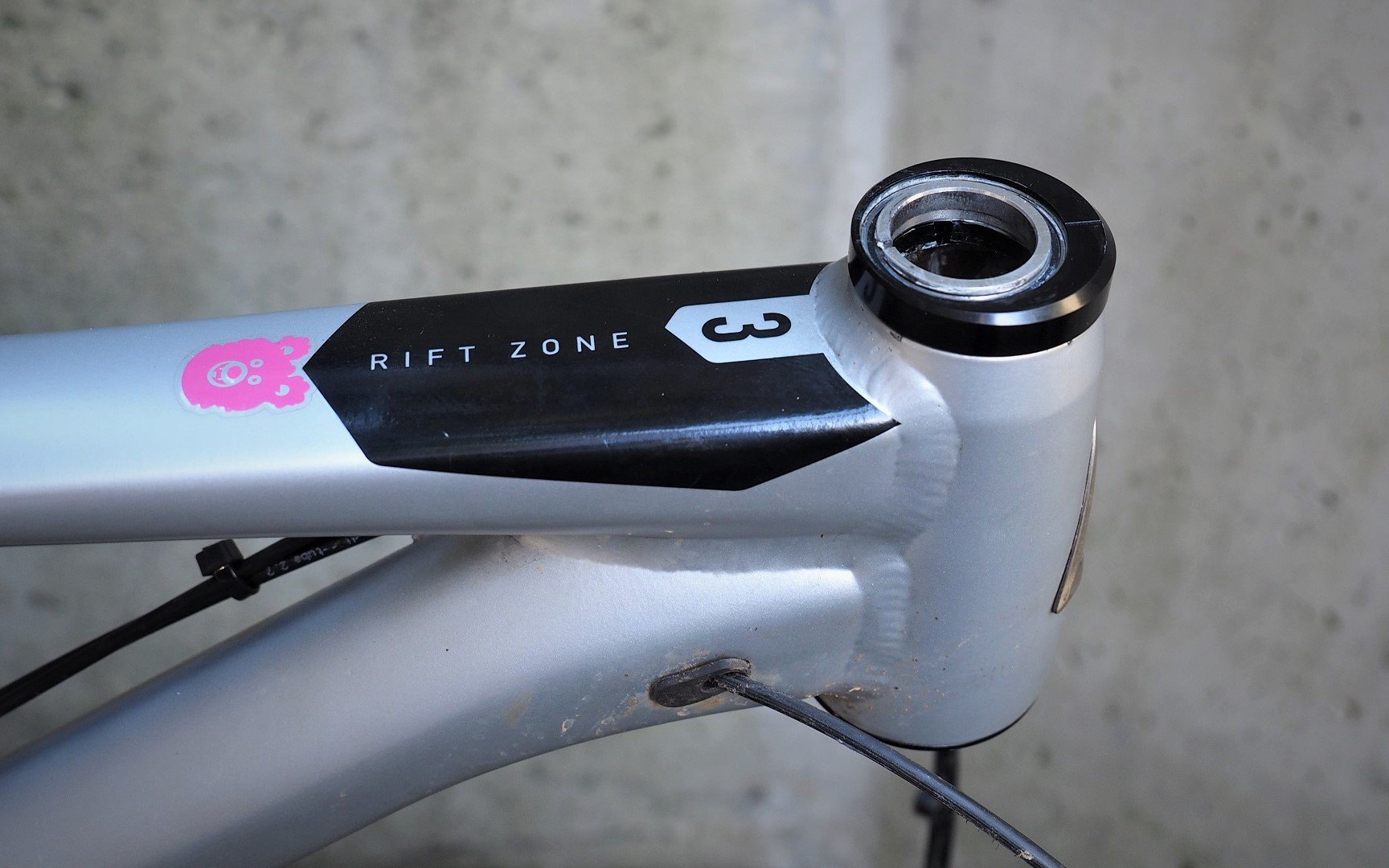 TWO-MINUTE REVIEWS
Works Components Angleset
Recycle, Reduce, Reuse
The Works Components Angleset isn't made of unicorn tears or re-purposed rainbows. Its cups get pressed in one at a time just like every other headset on the market. If your bike sucks, then your bike sucks, and changing the head tube angle by one or two degrees in either direction isn't going to change it.
With that disclaimer out of the way, there's more than a few folks reading this for whom the Works Components headset is going to be the best value product in mountain biking today. Over-fork your hardtail without drastically shortening the reach, breathe new life into an old favourite bike instead of replacing it, or make a budget bike more North Shore capable - for under 80 USD | 105 CAD.
Just last week I was chatting with a friend on Fromme about his 26" 2011 Rocky Mountain Slayer 70. It needs tires, a new fork, and a front rim but at the same time it's worth next to nothing on the used market. Compared to a new rig, a 170mm travel 27" Suntour Durolux RC2, 27" ARC rim, wheel build, fresh rubber and a Works -2° Angleset are a bargain. Thanks to forward thinking 'Straight Up' geometry, the seat angle is already touching on the modern realm, and it will even be a bit steeper with the angleset installed.
Throw in a full complement of pivot bearings, SunRace 9spd 11-40t cassette, Shimano XT 11-spd clutch derailleur, narrow-wide ring, fresh chain, and a rebuild and custom tune on the excellent Fox RP23 and that Slayer is going to rip at least 90% as well as any modern 27" wheeled rig in its travel range for easily under 2k in Canuck-bucks.
Used the bike is worth, maybe, 1000 CAD tops, so on the absolute maximum end - including money recouped from selling the Slayer - it's a 3k CAD investment in a really nice machine and I'm certain most folks would put that number closer to 2k.
I've had the headset in two bikes to date - a Kona Honzo ST and my Marin Rift Zone - and I've been happy with the on-trail results in both cases. More than just a slacker head tube angle (HTA), I found my Rifty in particular handled much better when over-forked with the -2° Works setup than with a standard headset. There's something to be said for a 160mm travel front / 120mm travel rear setup for our terrain. The next bike I'm really looking forward to plugging it into is the Rocky Mountain Growler 40 - more on that in the full Growler review.
This is not a Chris King-quality piece of kit, but the cups and bearings are both functioning as new thus far and replacement bearings are only 16 USD each so I also can't argue with the value of the 80 USD investment before even considering the head angle modification.
Old bike or new, I love the tinker factor to the point that I wouldn't buy a mountain bike that couldn't take one of Works' headsets. I also can't look at older bikes out on the trail without imagining how close to modern metal they'd get with a few upgrades including one of these Works Components Anglesets.