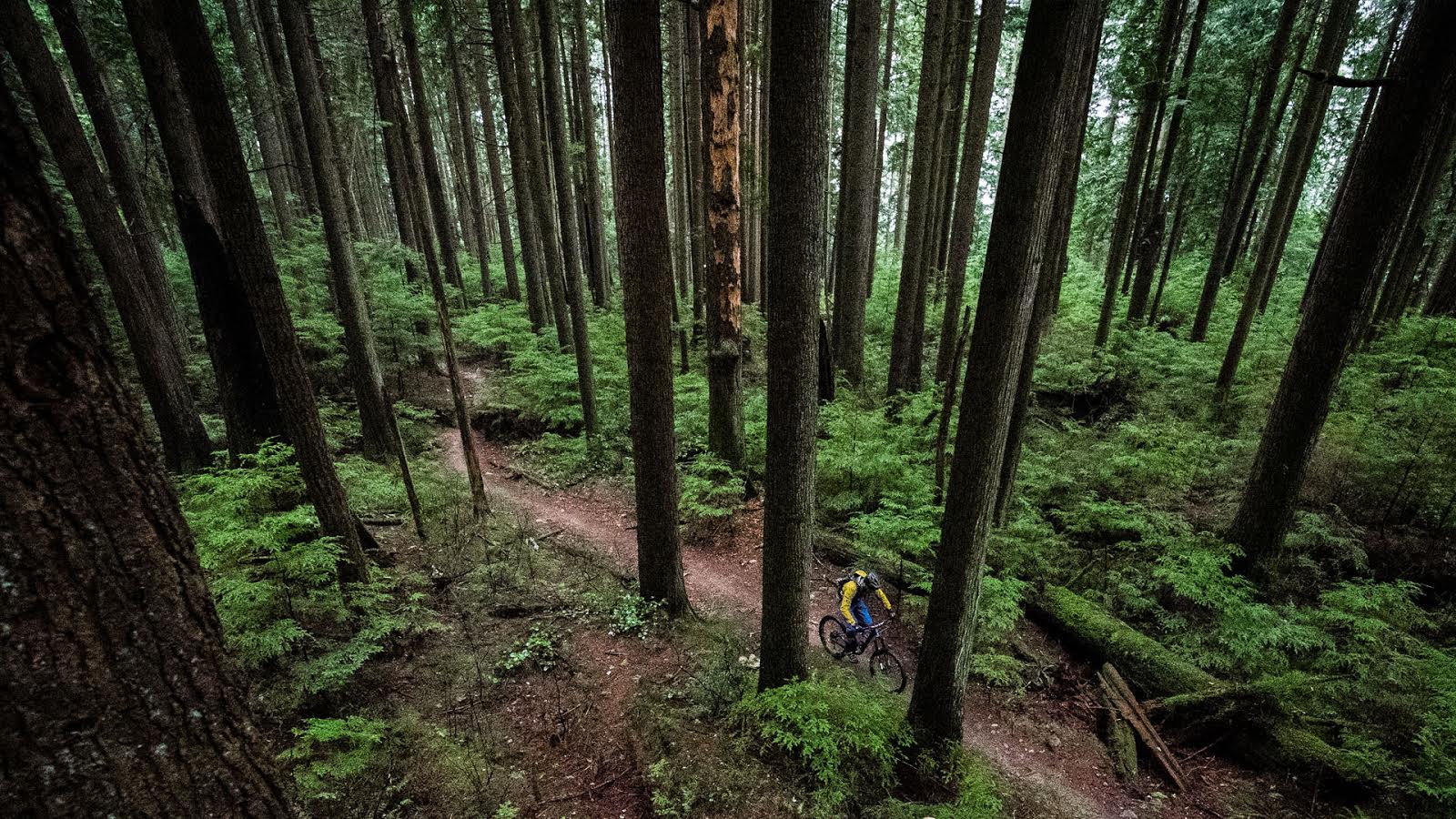 Wonder Woman 2014
Racing should be fun. You paid, you trained (maybe) and you gave it your all out on the course, so it makes sense that when you cross the finish line you want to be glad you participated in the event. Despite the 35°C heat and copious amounts of climbing in this year's course, the Wonder Woman race was definitely fun. How could it not be when you have firemen hosing you off in between stations and half naked men cheering you on along the course?
Once again, Clark Lewis and his crew at WORCA hosted the annual women's-only bike race – Wonder Woman – a charity bike race that donates all profits to the Howe Sound Women's Centre. The race this year was made up of 5 timed sections, each one featuring a different challenge: DH, XC, Enduro, flat time trial and an uphill climb. The rules were simple: one bike to ride the whole day, and riders got to drop their worst stage.
Registration began at 11am, and the crowd of tutu wearing, cape adorned, underwear-on-top and superhero dressed ladies started to gather. This year there wasn't a formal gathering before the race began, so riders made their way to the first stage at their own pace – this helped avoid the mass start and subsequent long line up to drop in (or climb up) the first segment of the race.
At 12 noon, the race began, and the heat was on full force. The first stage was an intense climb up Blueberry Hill, which definitely got a lot of lungs burning. Stage winner Samantha Shook smashed the climb in 4:29
One of the key ingredients to the series' success is the attention to detail… Yes, yes, the course was well marked, the trails were in good condition, registration was efficient and the marshals were on it, but I'm talking about the details that women care about on top of all that. If you've been to a few bike events, you come to expect a tent with some fresh cut fruit and water… but when the guy who is cutting the bananas is wearing speedo briefs and ski goggles, suddenly you feel the need to stay a little longer and make sure you top up your potassium levels.
Thank goodness for the mellow transition to stage 2 along the Valley Trail, as many ladies needed the time to let their lungs recover from the shock of stage 1. The next section was a short punchy climb up a rooty connector trail, Mel's Dilemma.
Riding up to stage 3 revived everyone's soul. By this time it was around 1:30pm in the afternoon and the sun was bearing down on everyone. As you neared the top of the road, a vision of fire trucks and firemen spraying glorious cold water filled your view. Racers passed this point twice in the race, once on their way up to ride stage 3 and once again on their way up to stage 4. Many ladies took full advantage of this pit stop, topping up on bananas, oranges and water, and soaking their head (or full body) to cool down before climbing up to the next stage.
Stage 3 was the DH portion of the race, bombing down Cat Scratch, a fun, steep trail. Because of the recent dry spout, the trail was quite dry and dusty, letting girls skid around the sharp corners and get loose in the last shoot at the end.
Stage 4 was just mean. Longer than all of the other sections combined, the fourth stage was the "enduro" that tested fitness, endurance, and your spirit. The stage began with an uphill climb up a fire road, an uphill traverse along the Flank trail, a sweet long DH descent down Billy Epic, a climb back up a few dozen switchbacks along Bob's Rebob and 21 Mile Bridge and finally a sprint down Whip Me Snip Me. This stage challenged everyone for several reasons: by this time in the day the temperature was well in the mid 30's, many girls were running low on water and energy, and the tremendous amount of fitness needed to conquer all the climbing sections was hard to muster at that point in the day. Despite the challenges, however, this section was one of the most entertaining – several times along the stage the trail would pop into a clearing that gave an amazing view of Whistler, the trail work recently done on Billy Epic was all time, and the marshals were in full support!
The saving grace after a grueling stage 4 was the fact that the transition route to stage 5 happened to pass by Rainbow Park. Quite a few of the ladies made a pit stop to dip or jump in before heading off to the final leg of the race: Cut Yer Bars. As you would expect, this fun little trail had a few narrow sections that you had to maneuver your handlebars through tight trees on your way back to the starting area. By the time all was said and done, there was still enough time to head to the lake, have a nap or grab a few bevies before getting ready for the after party!
The after party was hosted by Merlin's Bar and Grill, and was open to both racers and non-racers. While some chose this opportunity to get all dolled up, others busted out their best super hero outfits to celebrate a great day in.
This year riders were able to drop their worst stage. Points were awarded for each position you ended up in for each stage and totaled – so the racer with the lowest points won. There were a few top contenders, but it was with little surprise that Brandi Heisterman came out on top. Leah Trudeau and Samantha Shook rounded out your top three.
This year's Wonder Woman race took riders over 26 kilometers of Whistler's single track, gaining over 1000 meter of elevation in 35°C heat. It was a long tough day, but the incredible sense of accomplishment when you crossed that final finish line was worth it all. In total, just under 150 racers participated in a great race for a great cause, and it will be exciting to see what they have in store for next year.
For full results of this year's Wonder Woman race, click here
For all of Sean St. Denis' photos of this year's event, click here
---
An amazing race for an awesome cause! Time to start training for next year…