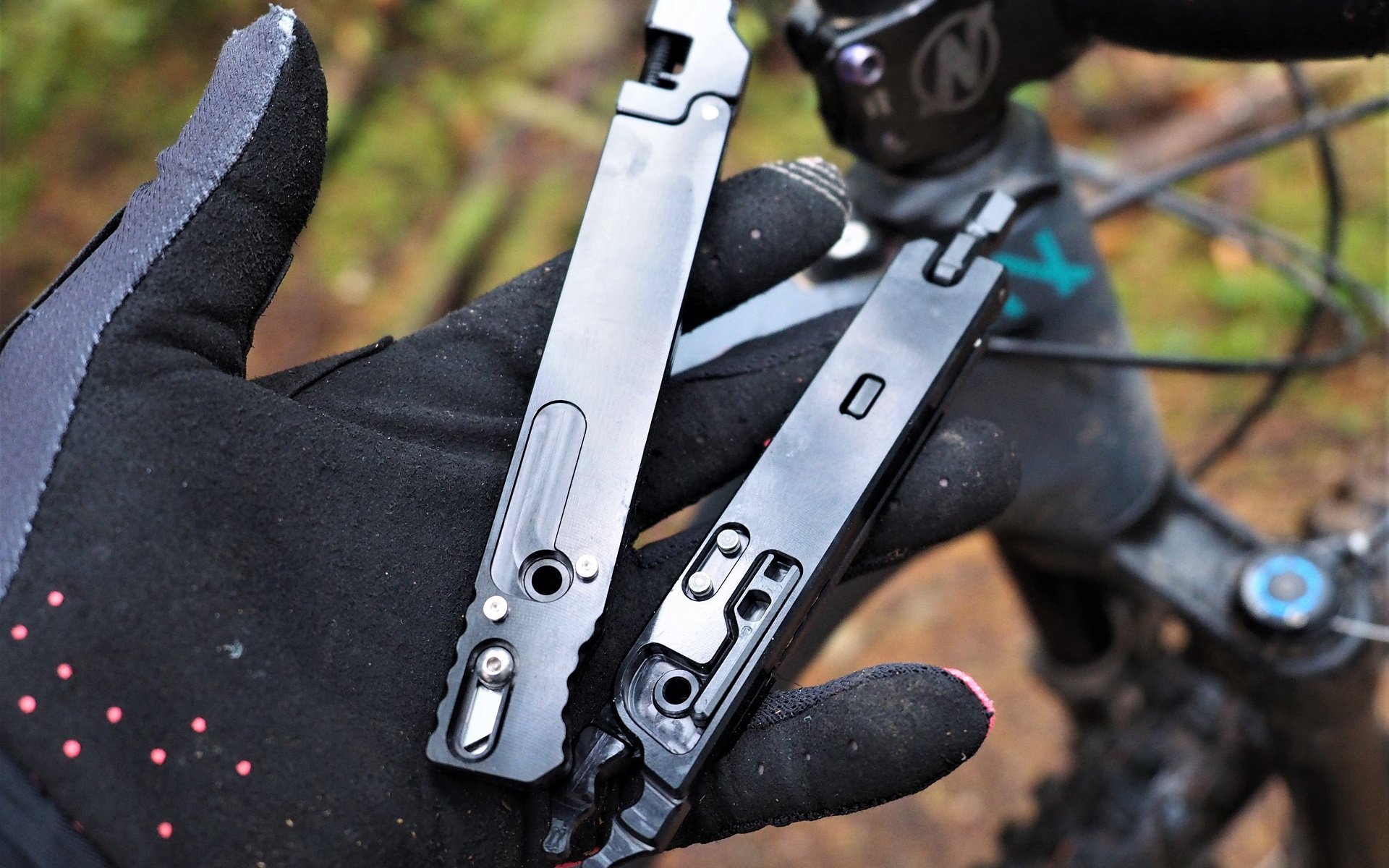 REVIEW
Wolf Tooth's 8-Bit Update - Blade, Breaker, & Black Bits
Modularity
Instead of reinventing, and enlarging, their fantastic 8-Bit Pack Pliers, the folks at Wolf Tooth decided to go modular in adding important functionality. Riders who have already invested in their high-leverage trailside tool system will be happy to know that the new add-ons are backward compatible and available as a complete kit or individually as needed. For folks like myself who like to carry the kitchen sink of repair options but keep it light and compact, this is beautiful.
It means that riders running carbon rims or aggressive inserts don't need to purchase or carry the new rim-dent remover and tire lever combo in order to add a chain breaker, utility blade, and tire plugs. And the 8-Bit itself hasn't become unwieldy to use thanks to added features as is the case with many multi-tools. It also means that adding functionality to your existing 8-Bit is a more affordable option. No need to purchase a replacement to add features.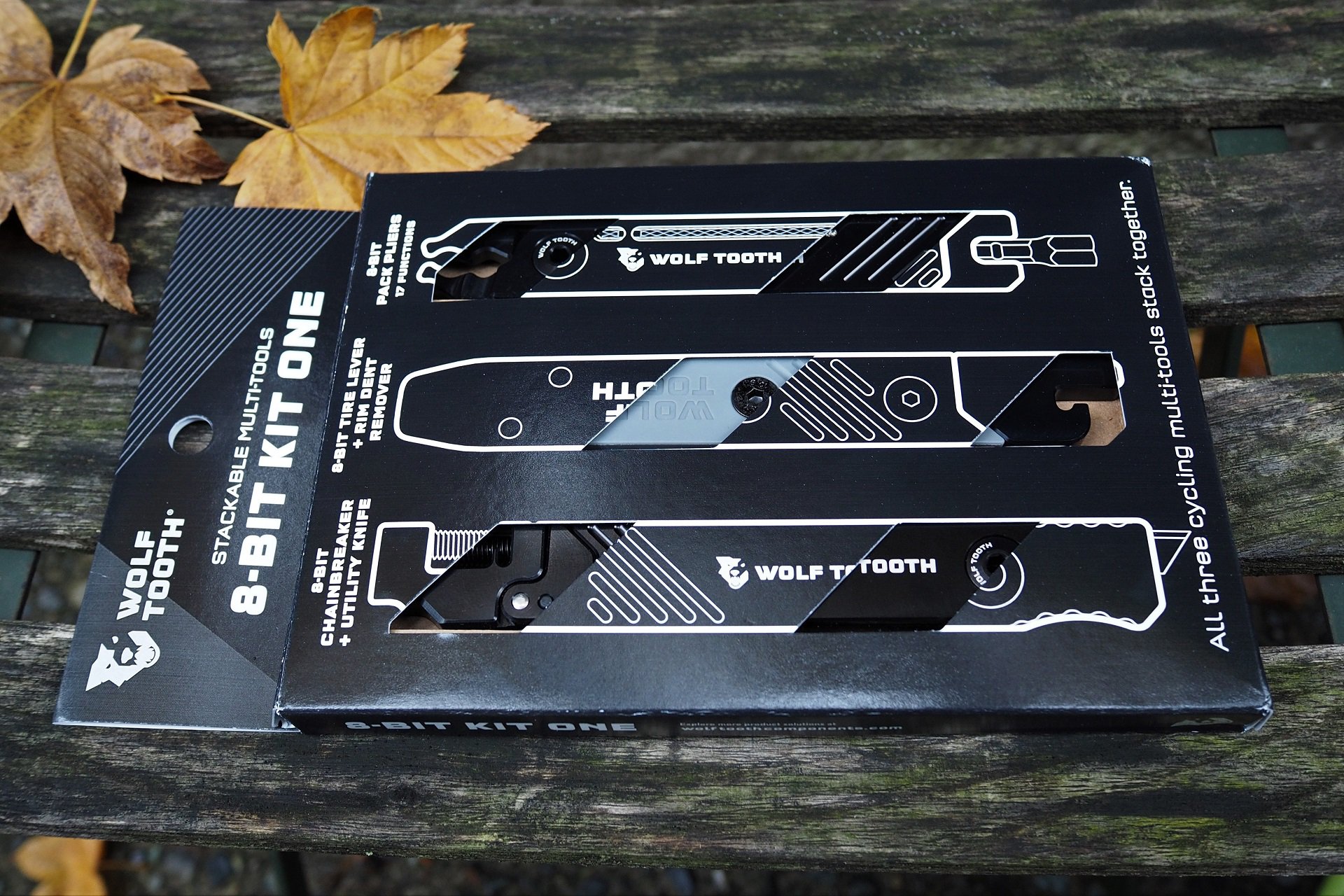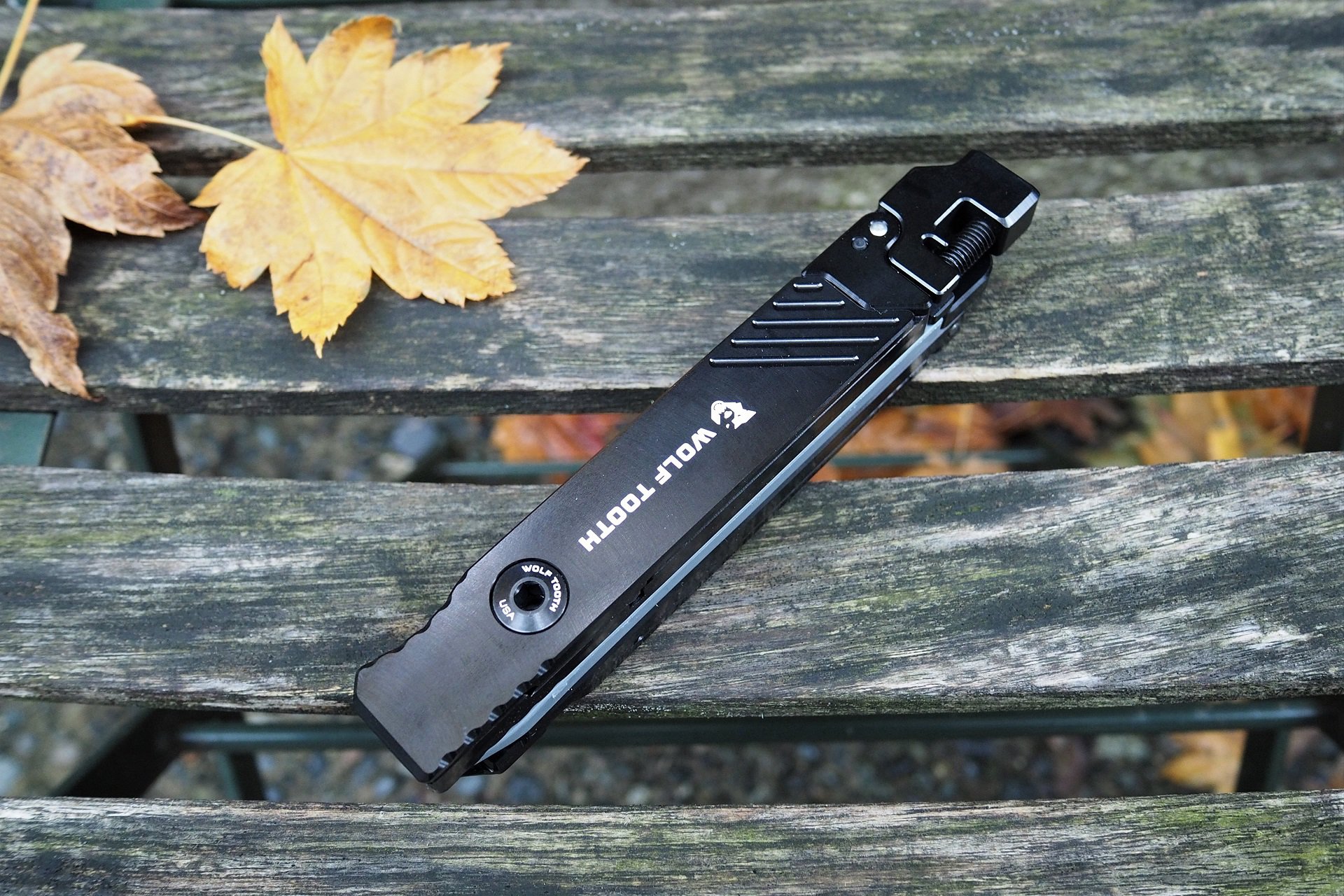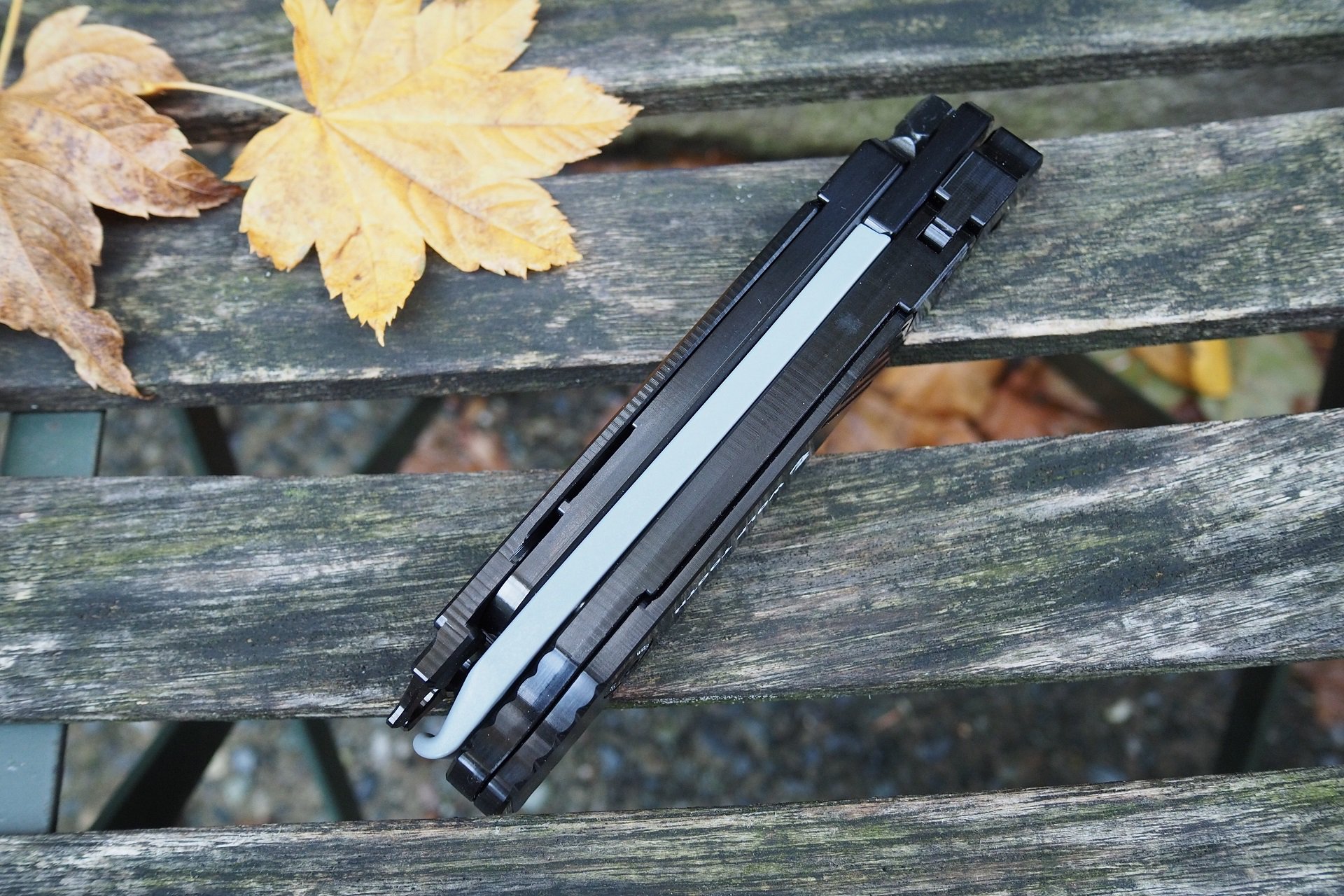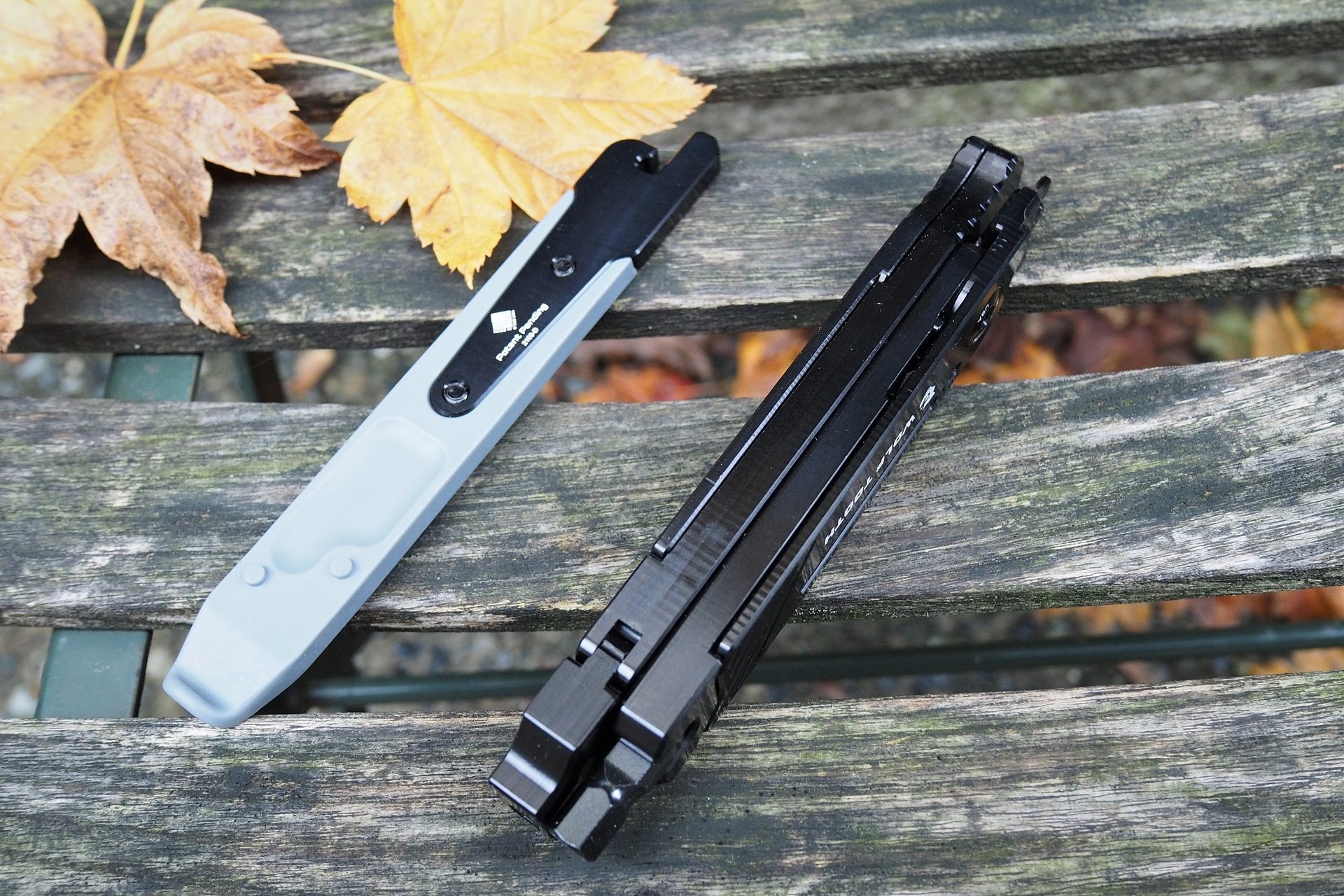 I've been carrying the original 8-Bit Pack Plier system in my pack for a year now. It features an abundance of bits, excellent leverage for tightening and loosening bigger bolts, and a great pair of quick-link pliers in a lightweight package. It's not an inexpensive tool but it's something I feel that most folks will have and happily use forever. As an added benefit, if the bike industry splits the difference between T-25 and T-30 and just makes most of the bolts on every bike T-27, it will be simple to update. Half joking.
In keeping with that lifetime ownership plan, my favourite update here, even more so than the chain breaker, is the black coating on all the steel bits. It rains a lot here and I don't always remember to take my moist tools out of my saturated backpack. I've experienced no issues with functionality at all, but the coating will keep everything looking fresh.
I suppose it's a luxury of choice, but on my personal bikes, I pair the 8-Bit system with a OneUp EDC Lite tool in my steerer tube. The EDC Lite is very quick to remove, use, and install and has all the functionality I need to straighten a stem or tighten a buddy's obviously-loose lock-on grip (ugh), or for quick micro-adjustments of the tension on my grom's quick-release lever. When more involved bicycle surgery is called for I leave the EDC in place and pull out my self-contained 8-Bit toolbox.
In addition to the magnetically-attached second section with its chain breaker, tire plugs, and utility knife, the functions for the 67-gram 8-Bit remain the same:
Spoke wrench
Valve core wrench // Valve Reamer
T10 and T25 Torx
Flathead #3.5 and Phillips #2 screwdriver
2, 2.5, 3, 4, 5, and 6mm hex bits (plus the 8mm hex head unit)
Quick link pliers and valve lock-nut tightener
Quick link carrier (links not included)
Valve Reamer AKA rasp for clearing dried sealant
I've been a believer in Dynaplug's tire plug system and I've long carried one of their machined aluminum Micro-Pro kits even when testing tools like Wolf Tooth's EnCase that include bacon-style inserts. I've given that up and the next few tires I plug - mine or someone else's - I'll be using the 8-Bit. The way the bacon-fork inserts into the tool to use it as a big handle and the more economical cost of using the bacon, or rope plugs, makes a lot of sense and it simply means carrying one less thing.
And when I hit the road it's going to mean packing a lot less stuff. The 8-Bit setup provides enough leverage and is nice enough to use that I'll happily leave the tool roll at home. Just add my Knipex pliers and a floor pump, and I'm dialed. More room for beer and snacks! Or, if you're into bike-packing, more room for fresh underpants.
My initial reaction to the utility knife is that I wished it was twice as long but to date, it's been great for the little projects I've set it to including cutting zip-ties and trimming a tire plug. The locking action is very easy to manage, even with my thicker winter-weight Brisker gloves, and I love that the tool includes a second blade. The best way, after all, to guarantee you won't break a utility knife blade is to have a second one on hand.
Wolf Tooth, of course, supports the tools by selling replacement parts including chain pins and the mini-utility blades. Blades are available as a 10-pack for 7 CAD from Wolf Tooth but they use a standard 28.5mm x 9.5mm blade that is available elsewhere.
Canyon'sLux Trail is the first bike I've ridden in quite a while that doesn't have a quick, or at least quickish, access tool in the steerer tube. Relying exclusively on the 8-Bit I do notice myself always reaching for my stem cap first. It's just so convenient to have my EDC Lite. But forced to choose, the 8-Bit brings as much wrenching capability to the trail as any multi-tool I've tried and it's lovely to use. For those that don't wear a pack or are doing short rides from the car the trade-off in size versus function is going to raise questions and - relative value aside - no one is arguing this isn't an expensive setup. So it's not an example of something that every rider's going to spend for but I never leave home without it and I doubt I'll be the only one in that well-prepared camp.
The 8-Bit setup is available as a complete system for 180 CAD | 140 USD or for anyone who already has the 89 CAD | 70 USD 8-Bit Pack Pliers you can add the 8-Bit Chainbreaker for 89 CAD | 70 USD and the Dent Remover & Tire Lever combo for 26 CAD | 20 USD. The top-quality tools are made in Minnesota, USA. Wolf Tooth has a lot more information in the 8-Bit section on their website.