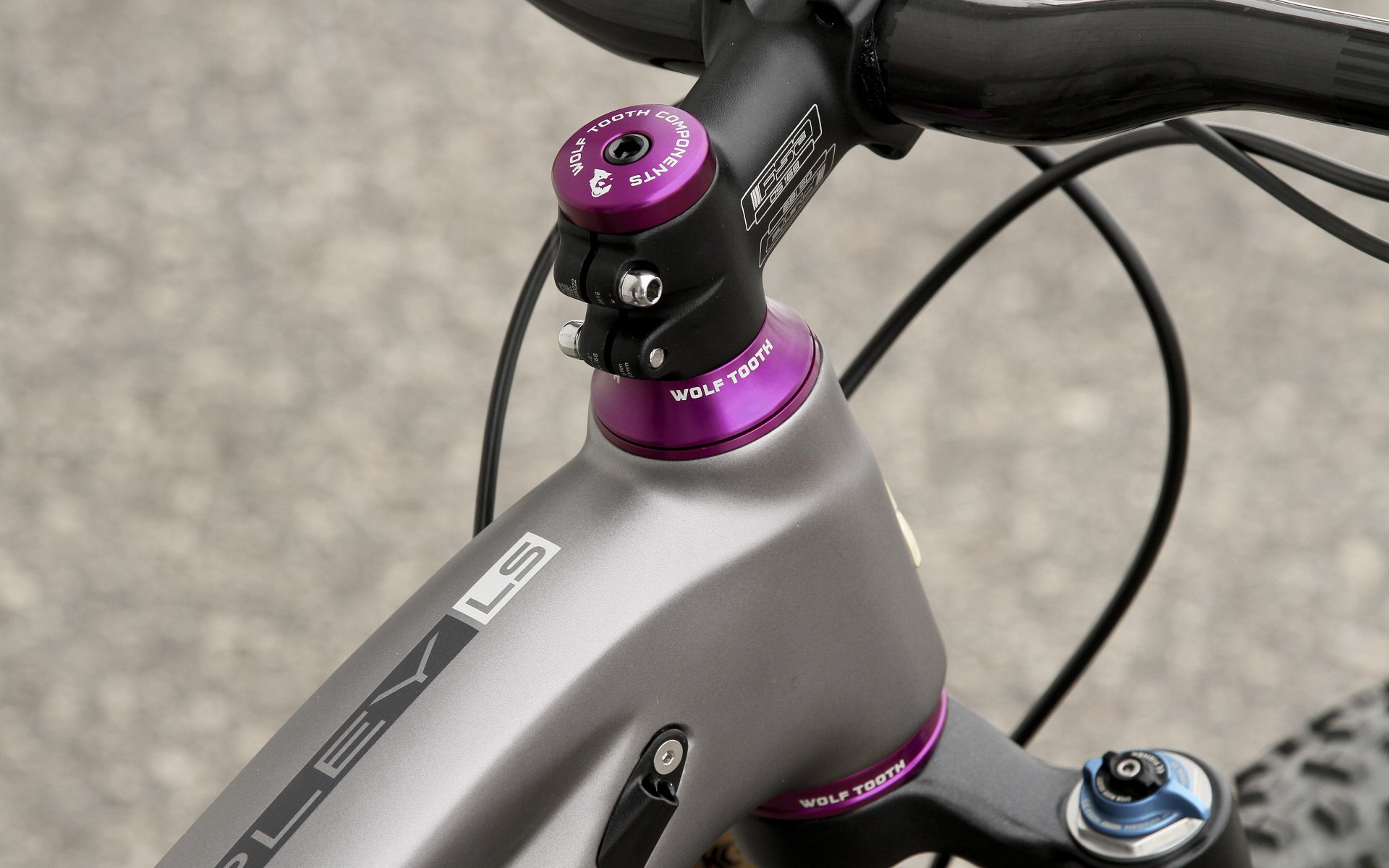 Product Release
Wolf Tooth: Precision Headsets In Halves
All The Small Things
Wolf Tooth's dropper remote, the ReMote, is arguably the best in the business for every post. Their stainless steel narrow wide chainrings are circular manifestations of perfection. Their new pack pliers are a simple joy to use on those sneaky little SRAM quick links that stick together like Hansel and Gretel. In a word, Boostinator! Um, I mean... awesome!
The colourful high-end headset market has a couple of very well established players in Chris King and Hope and a beautifully made upstart option in White Industry. Enter Wolf Tooth with their take on a high precision all-conditions headset ready for years of abuse. 
Wolftooth is selling their headsets in halves so it's easy to mix-match cups to fit any headtube configuration. That also makes it possible to mix up any of the 8x colors with all parts machined in Minneapolis, Minnesota. 
Wolf Tooth is boldly claiming "best in class sealing". And, I mean, based on the class of headsets that's f**king bold. It's hard to balance my skepticism based on my Chris King experiences versus the fact that every Wolf Tooth product I've used is excellent. 
They are also offering three different stack heights for the bearing caps which looks a lot cleaner if you're running a lot of headset spacers. I don't know if that will appeal to mountain bikers but I can see a ton of these headsets being pressed into Surly drop-bar bikes. 
Words from Wolf Tooth:
Here's the Press Release information from Wolf Tooth:
As all-season, all-conditions riders the team at Wolf Tooth Components know first-hand the value of a high-quality, high-performance headset. After two years' development, Wolf Tooth's new range of Precision Headsets deliver tight-tolerance US manufacturing, best-in-class sealing, and legendary Enduro bearings with unique extras at a price that's ahead of the pack.

All Precision Headsets feature Wolf Tooth's own top and bottom lip seals to keep contamination from reaching the Enduro stainless steel cartridge bearings within. Lightweight top covers are available in 5mm, 15mm, and 25mm heights to accommodate almost any head tube and cockpit combination cleanly without extra parts or unnecessary weight. And eight colors give the option to stand out or fly under the radar.
Tech Specs:
Custom-molded upper lip seal provides additional protection for upper bearing.
Custom-molded dual lip crown race seal to protect lower bearing in the toughest conditions.
O-ring steerer tube seal to prevent water intrusion.
Enduro sealed stainless steel bearings top and bottom.
Headset top covers available in 5, 15, & 25 mm stack heights.
Available colors: black, silver, red, blue, green, orange, purple, & gold.
Top assemblies include signature Wolf Tooth 5mm stem cap, aluminum preload bolt, and star nut.
Designed and manufactured in Minneapolis, MN USA
Wolf Tooth Headsets are CNC-machined and assembled by hand in Wolf Tooth's Minnesota facility from aerospace-grade aluminum. All Precision Headsets include matching steerer-friendly 5mm top caps, lightweight aluminum preload screws, and a spring steel star nut.  
More information on Wolf Tooth's website coming soon.