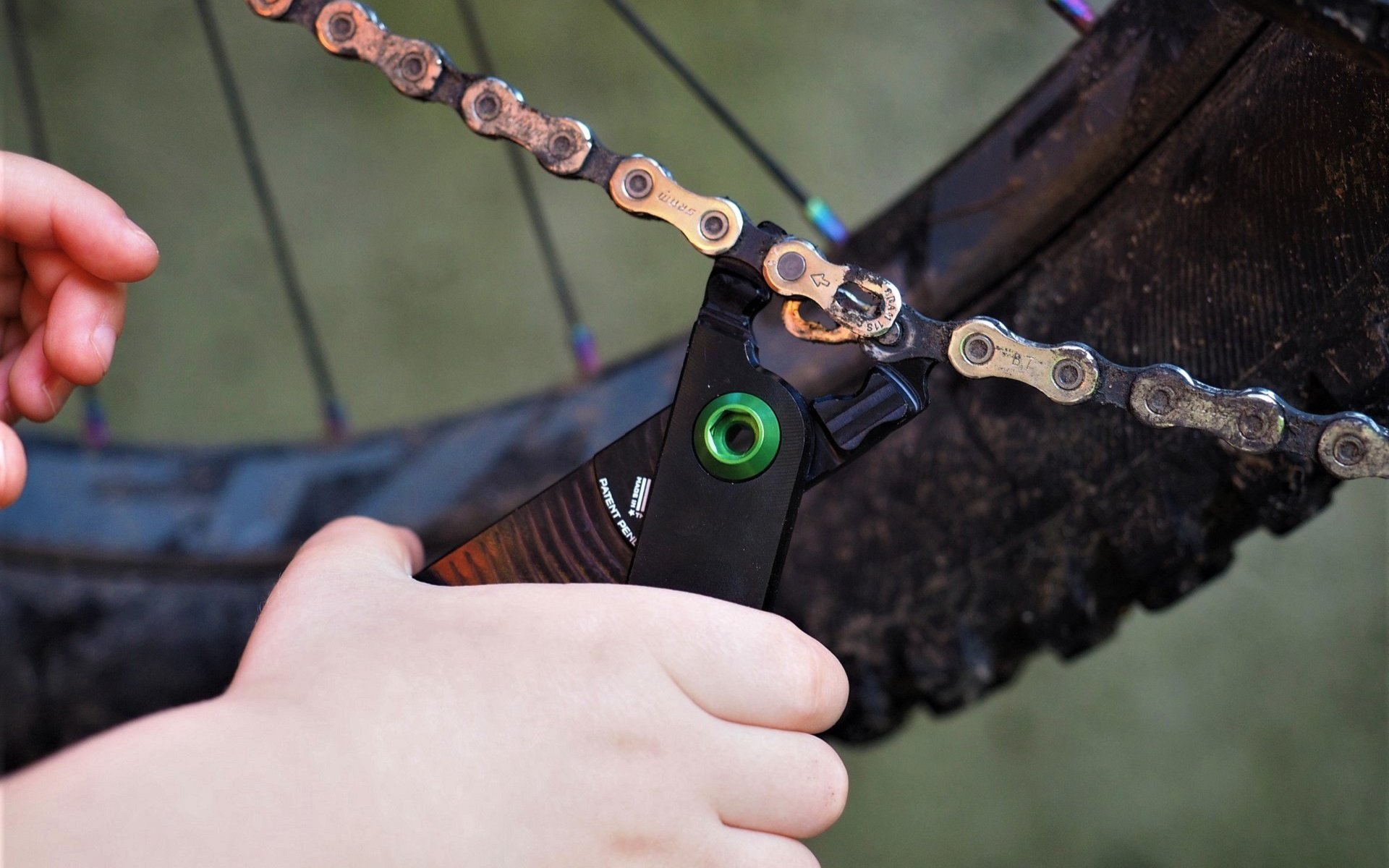 Two-Minute Review
Wolf Tooth Components Pack Pliers
The USA Made 7075-T6 aluminum Pack Pliers come in anodized red or black and the black pliers have eight color options for the fixing bolt. They also do exactly what Wolf Tooth says they do.
They weigh 38-grams, include a usable tire lever, and can tighten/loosen Presta valve cores and tubeless valve stem lockrings. Thanks to the power of magnets they securely transport two pairs of quick links. And, they easily pop open quick-links for drivetrain cleaning and trail-side repairs.
According to my three-year-old assistant, they are also extremely fun to use…
I've actually never needed to open a quick-link on the trail but in the immortal words of the Mighty Mighty Bosstones: "I know someone who has, which makes me wonder if I could... and I'm glad I haven't yet because I'm sure it isn't good." Given the size, weight, and ease of transport, I'd hate to be caught out on a long adventure with them sitting in my tool box.

In my perfect world, Wolf Tooth would manufacture a more multi-functional tool using the Pack Plier platform. My version would have a 1/4" bit driver would which allow riders to carry as few or as many individual tools as they like. I'd also replace the aluminum tire lever with a replaceable bolt-on plastic version, preferably an SKS lever, that would be carbon rim friendly and more gentle on the finish of my aluminum rims.
The Pack Pliers take up about the same space as a decent tire lever and thus are no bother to pack along even on shorter rides where I'm sporting my fanny pack. For a compact everything-and-the-kitchen-sink setup, I'd combine them with a pair of Fix-It-Sticks, a Park CT-6.3 chain breaker, and a small folding knife.

Anyone hungry for these isn't alone. I know a few riders who have already dropped 33 USD on a pair of Pack Pliers and take them on every ride.
For more information check them out on the Wolf Tooth Components site or at your local dealer.