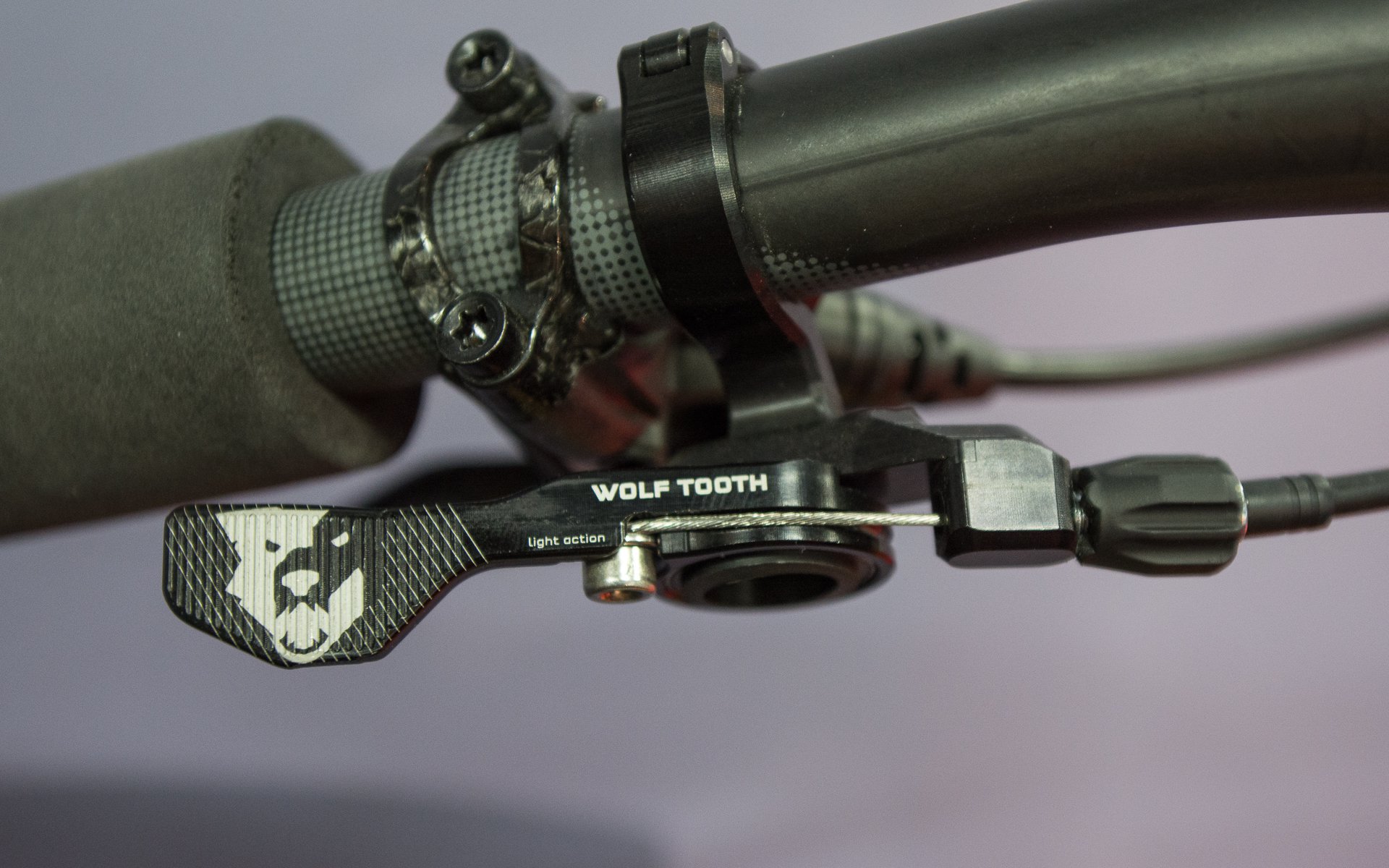 Interbike Product Highlights
Wolf Tooth Components 2018
Not to start a thread about the pros and cons of SRAM Reverbs, but the idea of omitting one of the two hydraulic systems on the dropper post doesn't sound like a bad idea. Wolf Tooth Components does just that with the new Sustain, which replaces all things SRAM from the Pop-it to the handlebar. An immediate result is a noticeably quicker dropper return on the cable-actuated remote, and a claimed improvement in performance in inclement weather without temperature-sensitive seals and/or oil in the mix. It also makes maintenance beyond the Pop-it much more user friendly with a standard shifter cable and housing.
Lever options are I-spec A, B and 2, as well as Matchmaker, and the Sustain comes in two versions specific to A or B Reverbs. Regardless of interface choice, all options use a Delrin axle for the lever to pivot on, which is designed to break first in the event of a bad day, resulting in a $5 fix, verses a much more expensive replacement cost of the entire remote lever assembly. Competitive with SRAM's a la carte remote lever price of $95, a Sustain will set you back $90-100, depending on lever choice, and comes with a polished stainless steel cable as well as housing. More info here.
Wolf Tooth is also offering several front axles that are keyed for a 6mm Allen and come in blue, black, or red. They should save a bit of weight in addition to providing what they say is a cleaner option to QR's. Available now, they Wolf Axles retail for $40.