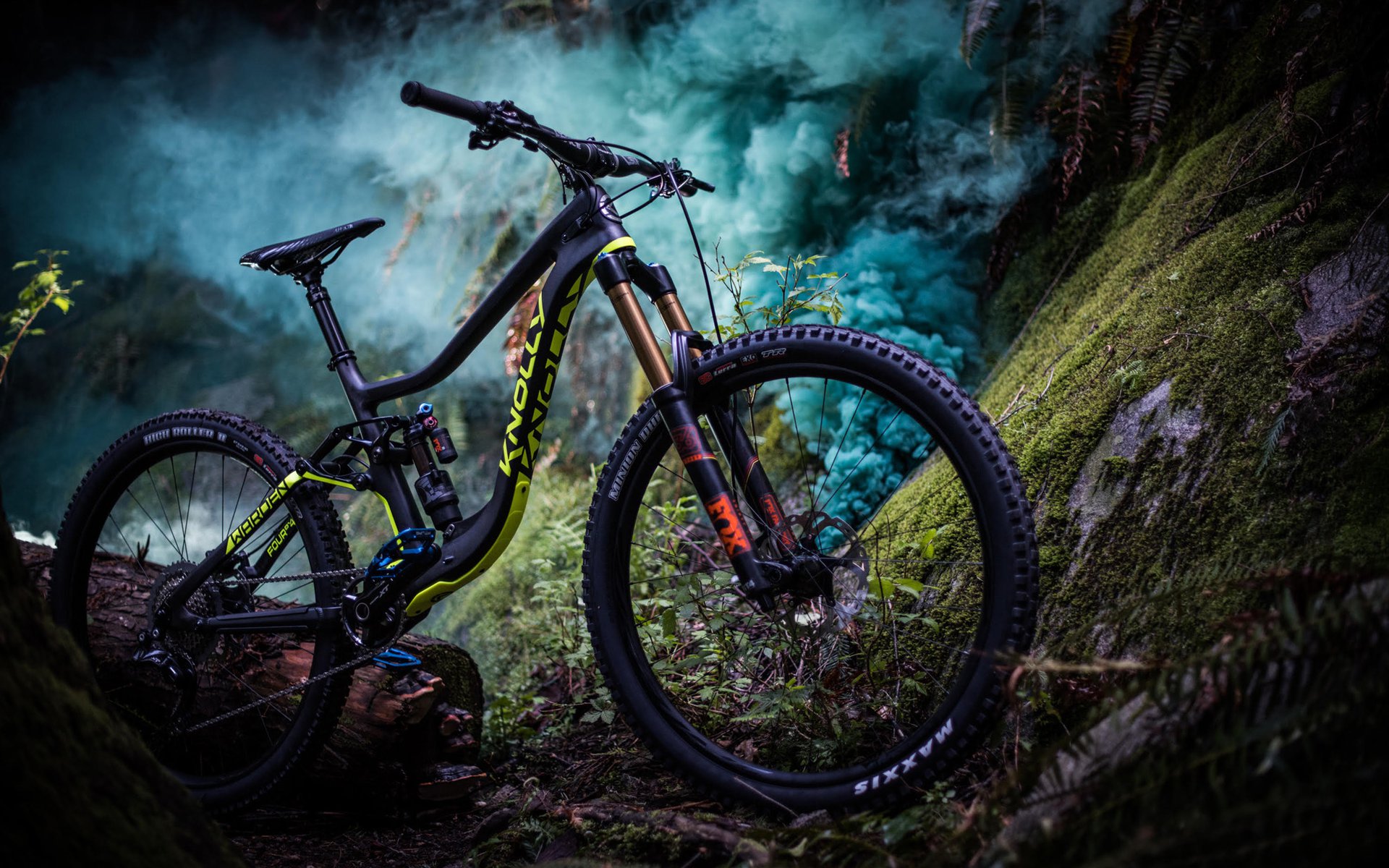 SHORE NEWS + RAFFLE
Win a Carbon Knolly Warden with the NSMBA's Ten for Twenty
Our friends over at the North Shore Mountain Bike Association (NSMBA) are celebrating 20 years of advocacy and trail work on Vancouver's North Shore. To celebrate and help secure legacy funding, they're raffling off a dream build Knolly Carbon Warden. Get the full scoop from the source after the break.
---
Summer is coming and the trails are calling… for you to win a dream bike!
We all love our bike(s) but let's be honest, we're always looking at the latest and greatest, and imagining the possibilities. If the cost is the only thing holding you back, how about a brand new ride for only $10?
We at the NSMBA are celebrating our 20th anniversary and with a lot of help from our friends at Knolly Bikes, Race Face Performance Products, Fox Suspension Components, and Shimano Canada we have put together a bike that will take on anything you can throw at it. And we're raffling it off for $10* a ticket on June 24th, 2017
How to Win 
Join us on Saturday, June 24th, 2017 at the Narrows Pub in North Vancouver from 7pm to late to celebrate 20 years of trails as we announce the 10for20 Winner. The winner will be announced at 9pm. The winner does not need to be present in North Vancouver at the time of the announcement. Tickets will be on sale until 5pm on June 24th, 2017 or until they sell out.
$10* for 20 more years!
Strength in Numbers 
Many things have changed since our founding 20 years ago, some things have not. As a not-for-profit, volunteer organisation we could not function without the support of our members, friends, sponsors and donors. Over the years we have grown from a handful of people to a community with over 1,200 members, all dedicated to giving back to the trails we all enjoy. Every single membership counts as it not only helps fund trail work, but gives us the necessary voice when talking to landowners, governments, sponsors, and the greater community.
Our Goal is to raise $50,000 for the trails. This legacy fund will ensure that we can continue to fund future projects, advocate for the trails and be around for years to come.
Learn more about the 10for20 Bike Raffle at nsmba.ca
Purchase a raffle ticket now!
A 
huge thank you
 to our incredible sponsors for working together to build up this dream bike. 
We would also like to thank the Production Team: The Bikeroom, Tristan Deggan (video) and Peter Lonergan (images) for their bike and camera skills bringing this bike to life. 
*Please note that you must be 19 years of age and physically in British Columbia to purchase a raffle ticket. This means that the credit card you use to purchase an online ticket must have a B.C. address. Please contact the NSMBA (info@nsmba.ca) if you have any issues or questions about making a purchase. The NSMBA is using a third party to help with the facilitation of this online raffle to adhere to all of the regulations and guidelines provided by the B.C. License and Gaming Office. This raffle is open to all B.C. Residents and those physically present in B.C. for the duration of the Raffle (May 12th, 2017 – June 24th, 2017). For full contest details please read here