PRESS RELEASE
Win a Knolly for New Year's AND Support Whistler's Trails!
It might be hard to fit a new bike under the Christmas Tree this year, but if you want to dig into the feeling of the season and give back to the trails you might just end up with a fresh new Knolly Chilcotin courtesy of WORCA's "Time to Ride" raffle. Check out the release below for more information, including the rules and regulations on who can enter.
Both WORCA and Knolly are strong supporters of the grassroots movement and finding creative ways to support young people in our local communities. In the video "Time to Ride", WORCA worked with local youth to create their vision for a video that showcases the new Knolly Chilcotin and the ZEP Racing/WORCA Youth Enduro Team. With the direction and videography of 15-year-old Jayden Inniss, Jayden worked with three Knolly-supported youth racers to pick lines, set-up shots, and showcase the new Knolly Chilcotin on their favourite Whistler trails. Post-production editing was done with support from Sea to Sky local youth Jakob Jewett in helping to select the shots and the storyline. We hope you enjoy watching these 15 and 16-year-old kids shred their backyard. Good luck in the raffle and buy your tickets to help our trails!
Knolly Bikes, a BC-based builder of high-performance bikes, have just released their new Chilcotin mountain bike. The new Chilcotin is a fresh take on Knolly's original trail-slayer, sitting on 29" wheels, and running up to 170mm of travel. With the support of Knolly and high-end component manufacturers, WORCA is offering you the chance to win a brand-new custom build Chilcotin! This bike has an estimated value of over $8,000. Buy some raffle tickets for a chance to win this amazing bike and help raise funds for the trails in Whistler! 1 ticket for $10 or 3 for $25. Tickets are on sale until 3:00 P.M. PST on January 15th, 2021.
Knolly Bikes has very generously donated a special edition of the new Chilcotin, complete with a topographic map of Whistler and WORCA decals. This will be a one-of-a-kind build, completed with top of the line components from Shimano Canada, Marzocchi, Race Face, Chromag and Onyx!
This bike is perfect for riding the trails in Whistler and the rest of BC. It is an all mountain destroyer with modern aggressive geometry, ready for enduro races or park laps!
Proceeds from the raffle will go towards keeping the trails in Whistler in great shape as well as advocating for mountain bike use and trails in Whistler.
As a non-profit organization, WORCA maintains hundreds of kilometres of trails in Whistler. A continuous increase in the number of trail users means that your support is important to ensure that we can continue to keep up with all the trail maintenance required, as well as advocating for and building new trails.
Bike Specifications:
The frame is offered in 3 different sizes - medium, large or XL, and the winner can choose their size based on available inventory.
Frame: Knolly Chilcotin Frame – Click here for more info
Fork: Marzocchi Z1 Coil 170mm
Headset: Cane Creek 40
Shock: Marzocchi Bomber CR Coil
Rims: Race Face ARC 36 Carbon
Hub Set: Onyx Vesper Sprag clutch instant engagement
Tires: Maxxis Minion DHF and DHR II
Drivetrain: Full Shimano XT drivetrain including cranks
Brakes: Shimano XT 4-piston
Cockpit: Chromag OSX bar, HiFi 35 stem, and Clutch grips
Pedals: Chromag Scarab
Dropper: RaceFace Turbine R Dropper and lever 31.6 diameter, 180mm drop
Saddle: Chromag Lift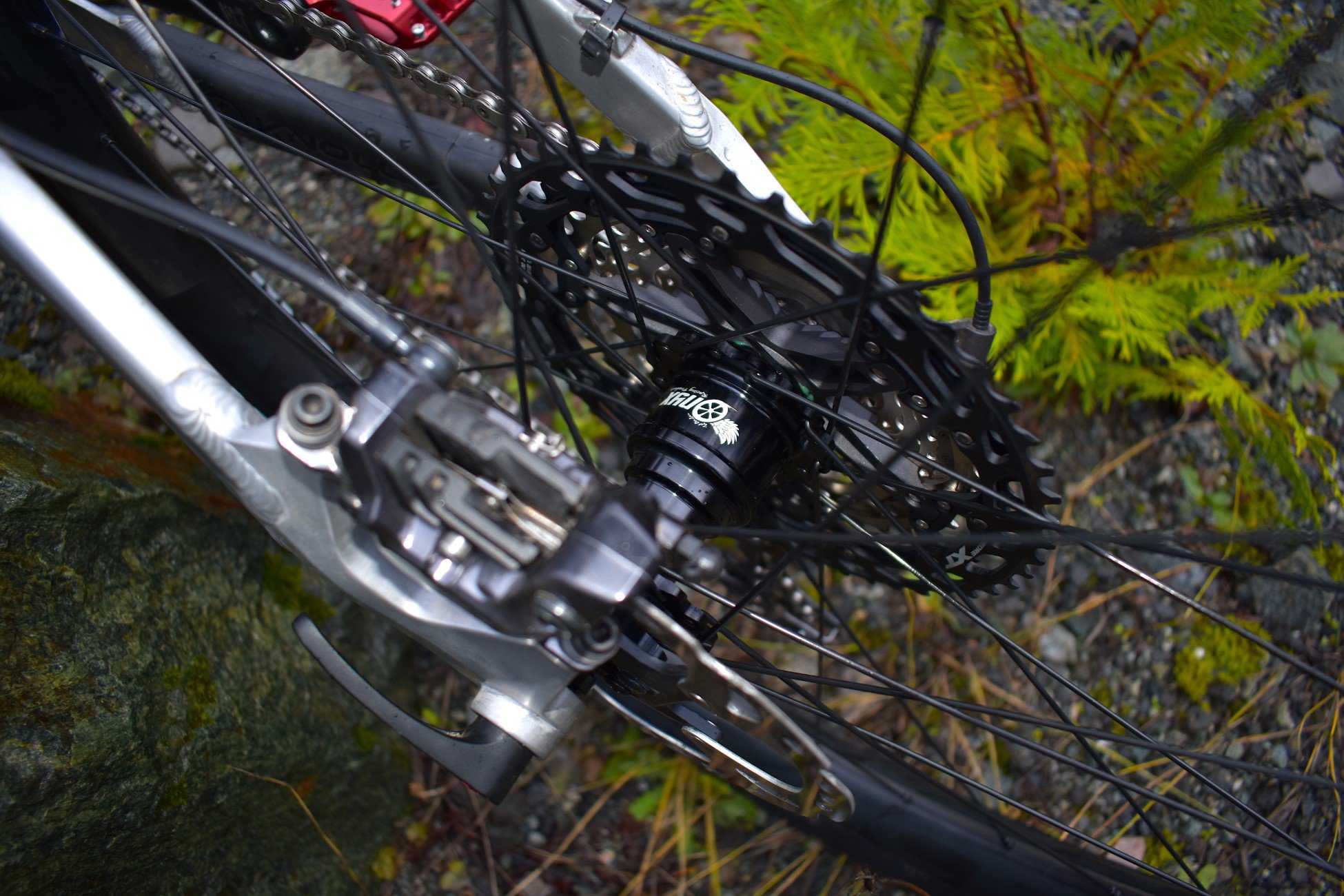 The Rules (AKA Legal Stuff)
Please note that you must be 19 years of age and physically in British Columbia to purchase a raffle ticket. This means that the credit card you use to purchase an online ticket must have a BC address. Please contact info@worca.com if you have any issues or questions about making a purchase. WORCA is using a third party to help the facilitation of this online raffle to adhere to all of the regulations and guidelines provided by the BC Gaming Policy and Enforcement Branch. This raffle is open to all BC Residents and those physically present in BC during the duration of the Raffle (December 7th, 2020 to January 15th, 2021). For full contest details please CLICK HERE.