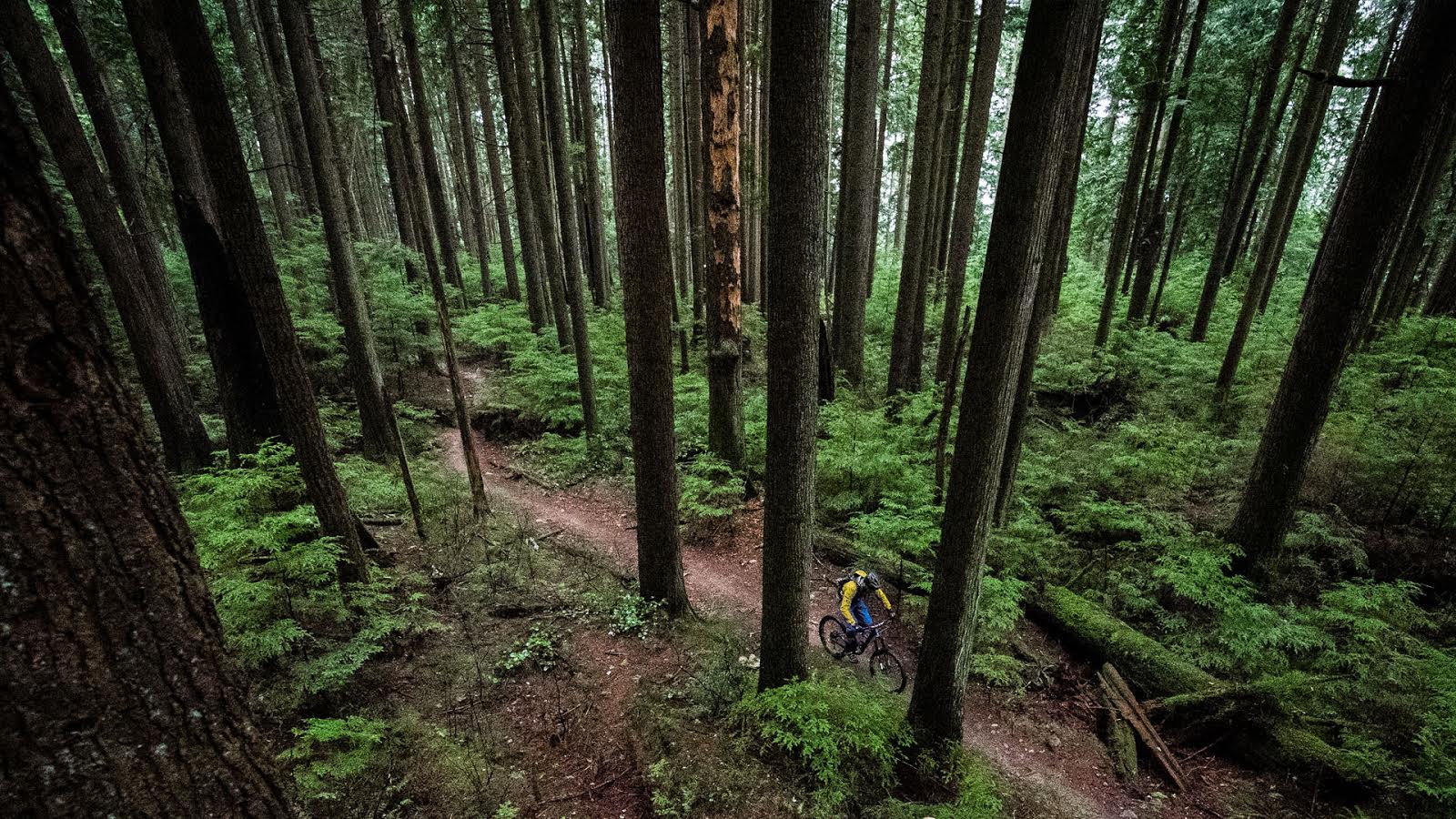 Is Wider Always Better?
Please read this preamble before commenting.
To be as clear as possible, we did not write this. Enve staff did not suggest we post these findings (nor was any compensation provided), which originally appeared as a blog post on their site. I read the piece and felt it helped me get my head around the least dramatic of the recent changes in rim architecture (when compared to fat or plus bikes). Wider rims have been anointed as the solution to many problems, and our intuition says this makes sense, but what about the evidence?
Before we go further, I'd like to be be sure you realize that Enve staff wrote this piece and it's clear they have a vested interest in declaring their approach to be the most effective (my wider is better than your wider!). Yes – there is an inherent bias and we all know it's there. At the same time, dismissing their findings out of hand would be premature. Enve asked their engineers to examine the benefits of rims of various widths, and, despite the aforementioned biases, we have no reason to doubt their findings. We'd love to be able to do this sort of analysis independently but we don't have access to the equipment, nor the big brains, required to collect the data needed to reach these conclusions.
And yes, Enve rims are expensive. They are also as tough and long-lasting as a honey badger. Despite that, our intention posting this isn't to persuade you that their rims are the best in terms of value and quality. Rather our hope is that these observations will equip you to ask the questions that will help you decide on your next bike or set of wheels. Now that you are aware of the playing field, feel free to engage with us on social media.
---
With the whole 'wide wheel' craze seemingly erupting all around us in the media and the popular forums, we asked our engineers, from a scientific perspective: Is wider always better? Let's knock out a couple of myths about wide wheels.
MYTH #1 – RUNNING A WIDER RIM INCREASES EFFECTIVE TREAD.
Maxxis High Roller II GeometryM70 Case vs Tread Width
As you can see – rim width does very little to affect tread width, assuming you are running an appropriately sized rim for your tire. With the Maxxis High Roller II, a 2.3″ tire, there are infinitesimally small tread width gains (about 1/3 of a millimeter) from boosting internal rim width 10 mm from 25 mm to 35 mm. For you guys doing the math at home, about the same size as 3 strands of hair. So, what are you getting? You are getting casing width and most likely added weight.
MYTH #2 – WIDER RIMS REDUCE TIRE DEFLECTION.
Rim Width to Sidewall Stiffness

On the left hand side, you have sidewall deflection in inches vs pounds of force on the bottom. The takeaway here is that there are diminishing returns above an internal width of 30 mm for 2.5″ tires. After that point, you are only adding weight. Myth busted.
When we launched the M Series 60 Forty, we had a specific tire size in mind for all-around trail riding. We were riding 2.1″ – 2.25″ tires and those wheels, with an internal rim width of 23 mm, provided the best traction, to weight, to durability, to sidewall strength of any rim width we tested. Now that we are riding 2.3″ – 2.4″ high volume trail tires, we have launched the M60 High Volume, with an internal rim width of 26mm. The M70 HV, with an internal rim width of 30mm, is optimized for 2.4″ – 2.5″ tires.
SUMMARY
So is wider better? If you are riding higher volume tires, then yes – up to a point. We now know that there are diminishing returns to increasing rim width when it comes to sidewall stiffness and tread width. As you can see below, the new HV wheelsets are just wide enough to provide the best performance, but not so wide that they get heavy – all while maintaining best-in-class durability.
Reducing Tradeoffs
Impact values are achieved by dropping a weighted anvil on the built wheel w/ tire in a rigid fixture starting at 4″ and incrementally increasing the drop height by 2″ until rim shows any visible signs of damage.
---
How wide is wide to you?