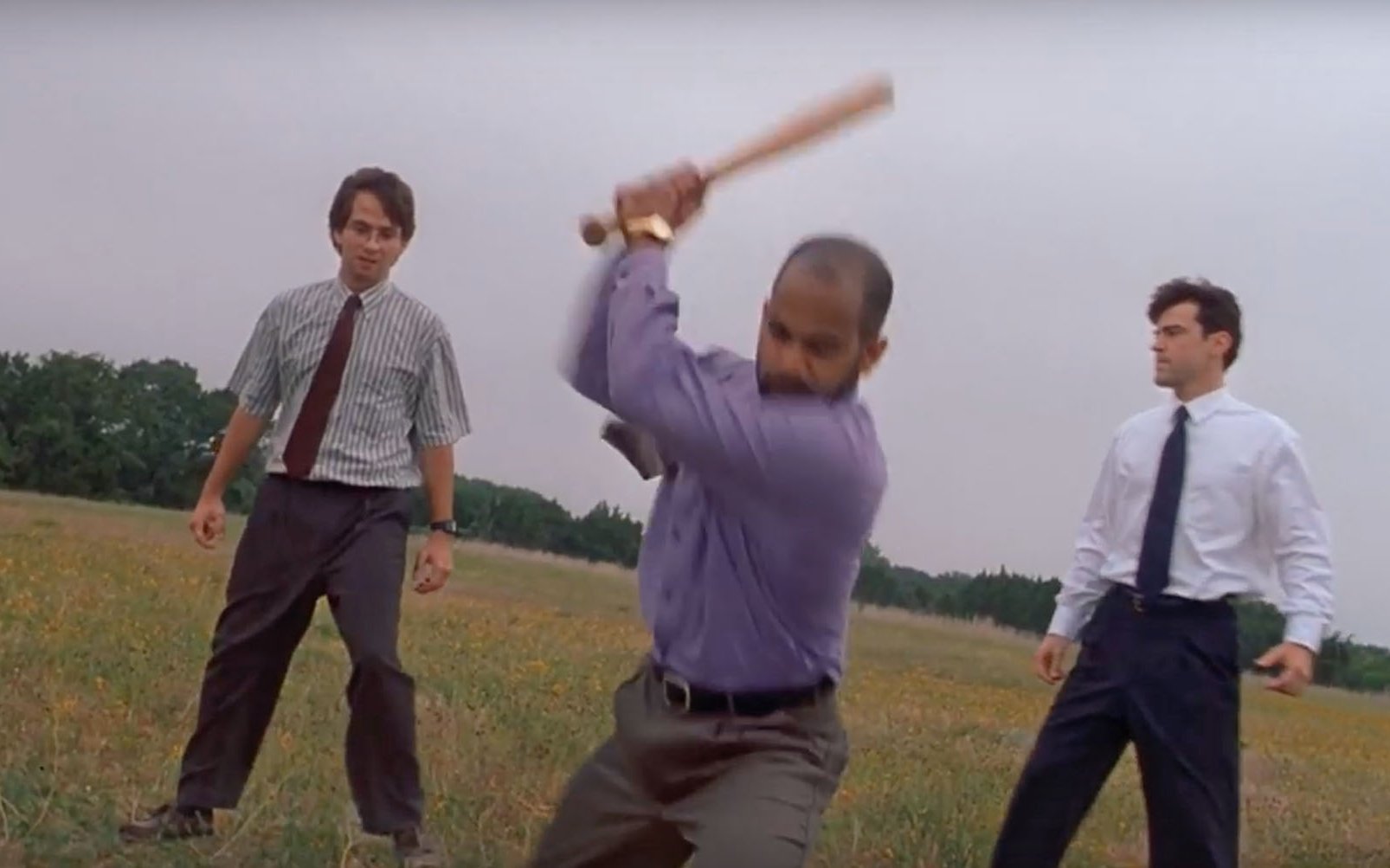 Editorial
Why so Angry about SRAM DUB Crank/BB?
People were livid. Furious. Losing it. 
I may be exaggerating some, but not much. SRAM introduced DUB, a new crank/bottom bracket interface last week, which on the surface had much to recommend it; one spindle size to fit all the major BB shell sizes, the (claimed) lightest combo available, claimed (and tested) durability that exceeds the best SRAM made previously (even for PF92), lots of price options and identical bearing placement for each bottom bracket. The masses were pissed all the same. It seems that most of the angst was aimed at the 28.99mm spindle size. Why not 30? Why not 24? Of course there were reasons why SRAM rejected both but the masses weren't buying it. 
I understand the 'new standards' anger, and I have felt it myself, but DUB didn't light my fuse at all. And it seemed to me, from my admittedly unique perspective, that the anger turned our usually sane and reasonable audience into partisans yelling TRUMP! HILLARY! BERNIE!*  At the same time I realized that the audience is always right, whatever that means, so I decided to dig a little deeper and get to the source of the furor.
*TBF this was mostly on our Facebook page but things on Pinkbike went haywire
To begin with I found some willing commenters (two from our site and one from Facebook) to describe what it is about DUB, or the way SRAM presented DUB, that had them breathing fire.* After that I realized that to some extent people were angry about what they didn't know so I tracked down Roberts Graudins, SRAM's MTB drivetrain product manager, to answer a few questions. But first let's establish a few things.
*for obvious reasons I didn't choose the angriest, most unreasonable types
Why the Long Face?
You'd have to be completely out of touch to think there is anything unreasonable about mountain bikers getting upset about the pace of change. Riders are angrier than pus-oozing road rash because it's almost easier to identify what hasn't changed on mountain bikes over the last five to ten years. A by no means complete list includes wheel size (twice or thrice if you include plus), 15mm front axles, 142.5 rear axles, Boost axles, new bottom bracket shell sizes (press fit!), 35mm stem and bar interfaces, 1.5" head tubes, tapered head tubes, XD drivers, 1x drivetrains (11 and 12 spd), metric shocks... Of course there is more here but you get the point. 
Some of the worst instances involved terrible timing. Imagine you saw the writing on the wall and decided to opt in for some larger wheels early. You probably would have thought you were set for a few years, but then Boost arrived so even though you were dialled for tires, those carbon wheels you bought just lost half their value, along with your new frame and fork. The problem with all of this is that it didn't produce a widespread consumer revolt. Of course there are examples of riders who have avoided buying bikes during this turmoil, but others have tried to keep up, fuelling sales. While the backlash is real, I have yet to see evidence that standarditis has hurt sales in a meaningful way. 
Why Some Standard Changes Suck more than Others
Sometimes changes have limited impact on consumers, like 35mm bars and stems. You can still find both in 31.8, both fit on the same fork, and most riders get along just fine with the smaller size if they want to opt out. If you buy a bike that has a 35mm interface you're fine as well because most riders don't need to swap bars or stems often. Changes like this, that failed to piss many people off, are sadly the exception.
More often riders' anger is based on legit complaints. From where I sit there are four major issues that can accompany standard changes. (likely more - feel free to add in the comments)
Replacement parts of the replaced standard become difficult to get. i.e. 27.5 wheels making 26" tires and rims hard to find. 

Frames become obsolete causing resale value to plummet. Ie Boost. 

Standards are forced down our throats and the previous options disappear. 15mm axles, Boost, larger wheels, tapered head tubes are all examples. This is the counterpoint to "nobody is forcing you to buy it."

The new standard addresses a problem that doesn't exist. 15mm axles replaced 20mm axles which are stronger and can be made lighter. Why...?
From my privileged perch as a mountain bike journalist, I can't see how DUB fits into any of the categories above - except perhaps #1 but in the near term that won't be an issue. It also seems to me that the focus on the change in axle size is a red herring. Right now not all 24mm systems play together, so most can be seen as proprietary, and SRAM 30mm axles aren't offered to fit PF92 so something had to change. A few commenters have argued that the solution would have been to switch everything to 30mm (despite longevity limitations identified with 30mm axles and PF92 BBs). Assuming this was feasible, the resulting system could very well have been a proprietary one that didn't allow any cross pollinating of bottom brackets or cranks between brands. Based on complaints I have read, it seems likely the hullabaloo would have been vastly less with a 30mm spindle, but the situation would have been identical; a proprietary bottom bracket system that mixes and matches within brand only.
Beyond that most riders will likely only get DUBed when they purchase a new complete bike. It should be easier than it is now to find a replacement bottom bracket considering that now SRAM has multiple spindle sizes and systems that don't play together, and the cranks are likely to be ubiquitous; every Eagle equipped complete bike will have DUB cranks. So what exactly is the issue? 
Maybe it's a lack of information?
Some questions for Roberts Graudins - SRAM's MTB drivetrain product manager
Can you tell me if the bearings SRAM is using for DUB are a proprietary size made for this application or did this bearing size already exist?
It isn't an off the shelf bearing size.  We worked closely with our bearing supplier to come up with a custom bearing design that would work in all of our BB configurations and provided us the performance we were after. This was one element of how we are able to achieve the same performance in each of the BBs we have in the DUB platform.
Are the balls used in the bearing larger than those that would be found in a PF92 BB used with a 30mm spindle? Can you tell me the ball size?
That depends on which brand of BB you look at.  There isn't just one brand that is trying to make a BB that works with 30mm spindles on the PF92 BB frame shell standard.  I'd say in some cases it is certainly larger and some it might be pretty close to the same.  Every brand has a proprietary design when it comes to those design details.  One thing that is certain though is that ball bearing size is only one contributing element to making a durable high performance BB.  There are a lot of other factors that will ultimately determine how well your bearings work (ball quality, number of ball bearings, inner race thickness, inner race tolerance, outer race thickness, outer race tolerance, grease fill percentage, type of grease used, inner lip seal, outer lip seal, etc.).  And that isn't even taking into consideration the BB cups or spindle interface factors you have to take into consideration when thinking about the full BB.  Ultimately every brand that makes cranksets (cranks and BBs) has their own proprietary design that is not published and isn't shared with other companies.  All the existing cranks and BBs in the market are no different, even if some of them do fit in the same BB frame shell specification.  So to give the full picture of how the DUB BBs stack up would mean I would have to give you details on all the design elements we used on the BB, and unfortunately that isn't something I can do because it would be giving away our secret sauce on how we were able to make such a good performing crankset system.  And if you asked any of the other manufacturers to tell you all those details as well on their BB design, I'm almost certain they would say the same thing.
People are puzzled by the fact that you were able to create a working seal for a 28.99 mm spindle but not a 30mm spindle. Are you able to explain that to me what didn't work with 30mm and why it works with 28.99?
It's not as big an issue on all configurations, but certainly is most prevalent on the PF92 BB shell standard.  Just like I mentioned in the previous answer, a seal is just one of many elements that has to be taken into consideration when looking at the stack up of things you need to squeeze in between the spindle and frame shell.  Having that extra millimeter in that tight space makes a difference. 
If you want a crank that has the benefits of being light weight and stiff which you get form an oversized aluminum spindle, but have a bike that has the PF 92 frame BB shell standard, you are pretty limited on options that even come close to being as durable as other crank/BB/frame shell combinations. And that is where DUB doesn't have to make that same sacrifice. DUB is able to take the best of both worlds and give you that durable/light/stiff crankset system to work in the PF92 frame BB shell standard.
The biggest criticism I heard was that your PR materials state this system has no new standards, but people point to the spindle diameter and suggest that is a new standard. 
I really think that criticism is stemming from the varying thoughts on what a "standard" actually is in the bike industry. And here is how we look at it. On all bikes and bike parts, there are endless specifications in the design.  These are the technical definitions of the product. Some are proprietary and some are not. Those specifications that are not proprietary are typically the ones that the industry has decided to openly share for the purpose of enabling interchangeability. These shared specifications are typically the dimensions and tolerances of interfacing geometry that link two sub-systems together and what we would call a "standard." The following would all fall into that category; seat post diameters, head tube diameters, steerer tube diameters, front hub spacing, rear hub spacing, bar clamp diameter and yes frame BB shell specifications. But when you get to the detailed specifications within the sub-systems that the shared specifications help connect, this is where the proprietary specifications start. And that is where we feel a crank/BB subsystem falls squarely into the proprietary specification category. You don't see any manufacturer openly sharing their detailed dimensions and tolerances of the full crank design or BB design with one another. For that matter, not even the details of the spindle design either. If you were able to convince all the manufacturers who make 24mm or 30mm crank spindles out there today to give you their detailed design specifications, you would see that they certainly aren't sharing the design specifications. Nominal dimensions will vary, tolerances will vary and you will quickly see that nothing about those specifications is openly shared. 
Now you may ask "What about third party aftermarket BB manufacturer's products?  Surely they must have gotten the shared specifications from the brands they are saying their BBs are compatible with?" Nope. Those BBs aren't made from having information from shared specifications from the manufacturers who are making the cranks. Those aftermarket BB manufactures have spent a ton of time reverse engineering the crank/BB systems of other manufacturers to create something that from their perspective works acceptably without knowing the exact design specifications of the products they intend for it to be used with.
If you look at it from that perspective, then the new DUB platform is no different than the other crank/BB subsystems that are proprietary specifications. The crank/BB sub-system is not a shared specifications and in turn not what we see as a "standard".  And with DUB being fully compatible with all the existing openly shared specifications ("standards") of frame BB shell specifications, that is why we said DUB is not a new standard. 
In retrospect was the PR language a mistake?
No, I don't think it was a mistake. Sure it got a lot of conversation going about what the definition of a "standard" actually is or should be, but that is probably a conversation that should be had anyway. So I can't say I'm sorry that it just so happened that this new product started that conversation and hopefully will lead to its clarity. At least a better understanding for everyone on what the definition of a "standard" in the bike industry is might come out of it.
What do you make of the difference of opinion about whether it's possible to make a durable PF92 BB for a 30mm spindle? Enduro for example claims to already make a perfectly durable bottom bracket for 30mm axles with 2 piece silicone seals and double row stainless steel bearings. (link ). 
I haven't spent any time on the Enduro BB so I can't personally speak to its durability.  If it was truly that durable, I'd imagine it would be the default spec for that configuration and everyone would be riding it. Unfortunately that's not what we see or hear in the market. I'm sure their BB is more durable than others out there, but is that good enough? Maybe for some, maybe not for others. One thing I'm pretty sure about is that if you asked their engineers if they had one extra millimeter if they could make a better performing BB like maybe some of their other designs for other shell specifications, I'm pretty sure their answer would be "yes."  Or they might say that the extra millimeter would allow them to make a more budget friendly version below the current $90 MSRP. (SRAM DUB PF92 BB MSRP $43)
With the PF92 shell standard you start off with a shell inner diameter of 41mm. Then you put a 30mm spindle into that. This leaves you 5.5mm of radial space to stack up a bearing, inner race, outer race, BB cup and anything you might want between the inner race and spindle. With DUB we added 0.5mm to that radial clearance (+9.1%) which has allowed us just enough additional space to do what we wanted with the full BB design while still maintaining a light large diameter aluminum spindle. If you compare DUB with the solution that Enduro offers, you can see that they are very different. The DUB solution is more of a full BB design with center tube and cups, while Enduro's solution resembles a more traditional BB30 style system where what you are getting is 2 bearings you press directly into the frame with no cups or center tube.
We didn't make the decision to move to DUB lightly or as a knee jerk reaction. SRAM GXP has had about a 14 year long run in the market followed by our 30mm spindle platform coming up on 10 years. They've served their purpose over that time frame and we've exhausted pretty much everything we could out of them. In those 14 years, we learned a ton from those designs and decided that it was time to evolve to the next step by resetting to a new platform with DUB.
 Why do you think riders - or at least internet riders - are so pissed about this?
It's interesting, I've read almost every comment in most of the forums that have published a story on our new DUB platform. And in reflecting on a lot of those comments I came up with a couple of theories. First is that there is clearly not a definition of what a "standard" means in the bike industry. It's not just what SRAM thinks vs. the "internet riders" think, it's even internet riders vs. internet riders. If everyone had the same definition I think there would be a whole lot less chatter. Hopefully some of that gets cleared up by my earlier answer on how we look at proprietary specifications and shared specifications ("standards").
Secondly, I think some folks are frustrated because they just got a new bike or a new crankset system and now they see DUB. And they see us talking about how it is lighter weight and more durable than what they have now. Potentially making them think it was a bad decision to buy and SRAM should have released this new specification before they bought what they did. To that, I'd say the decision to buy something wasn't bad. You probably still purchased a pretty good bike or crankset. But is there a better crankset out there now? Sure, that is what SRAM is about. We push ourselves to make the best possible products and systems in the market and we are never satisfied with the status quo. Our passion and profession is based on inspiring every rider by making the absolute best products we can in the market. It's a never ending cycle to improve ourselves and continue to provide the best system solutions for bikes in the industry. Just like with computers, phones, cars, etc., they are constantly improving and you have to step back and look at it that way or else you can get frustrated. Bikes are the same. They are ever evolving and always getting better.
You have ridden DUB more than most. What do you appreciate most about the system? Which combo do you like best?
Yup, I've been on it since the first round of prototypes. And not just me, for the last 20 months we have been tracking 75 internal riders who have been on the DUB system and racked up over 70,000 miles and 8,000 hours of riding in all conditions throughout the world. On top of that probably just as many other internal riders who weren't part of the ride evaluation tracking that have had similar experiences.
What I appreciate most about the system is that I know what to expect when it comes to performance and durability no matter what bike I am on. Because all the BB configurations work with a single light weight crank design, any combination of DUB BB and crank will provide the same high level of performance and durability. What this then allows you to do is choose your bike without having to think of the BB type. No more "I really love this bike, but I wish they used a different frame BB shell specification so I could use a better crank/BB system", because you know the SRAM DUB system will fit and provide you the same durability and performance no matter the frame BB shell specification. That can't really be said for any other crank/BB system out there. In pretty much every other case I've seen, the architecture is different depending on which BB frame shell standard it is being designed around which leads to performance and durability differences.
---
Angry Riders Speak
First up - Cooper Quinn. 
Reading and listening to the material, "A Single Solution... no new standards", SRAM was aware of the likely response to change. Yet here is new spindle diameter; a new standard. The current crop of BBs at your LBS won't work for you, proud new DUB owner. Servicing DUB will require more SKUs taking up precious capital and space on your shelf, LBS owner. From a consumer standpoint, it's frustrating.
Key points:
DUB creates no new frame standards; it's backwards compatible with most common BB shells on frames today;

DUB cranks and DUB BBs are not backwards compatible with existing cranks and bottom brackets.
Evolution is why bikes now are better than they've ever been and I believe SRAM about the engineering reasoning behind DUB's 27-five" crank spindles*. I can see the benefits of the system - I struggle to swallow that this was the only way to achieve SRAM's benchmarks. They disagree. I've no doubt DUB will sell well, but lets not pretend these are a standard killer, "backwards and forwards compatible", and we didn't make any new standards on the way.
Randall Munroe summed my thoughts up succinctly. 
*in fairness, 27.5"/650b isn't actually a "new" standard, just one with new life.
---
I don't think it's a bad idea. I'm typically a 1 bike guy so every couple of years I get a new bike and thereby pick up all the latest standards - if next time that means I get a standard BB shell with DUB cranks and BB then great. But what if I own multiple bikes and am enjoying some level of interchangeability now my new bike can't share and shops need to stock yet another type of BB. These days I'm displeased by anything that makes running a bike shop harder for no reason.
Given how sensitive people are about new standards right now (and without going into what defines a standard) why introduce some new concept that's only marginally different from what else is available and will limit interchangeability and doesn't really solve the bearing life issue? We have to live with these so-called standards for years after they're introduced. SRAM hasn't consolidated two standard into one. It's added a third. 
If 24 is so bad and everyone is doing pretty well on 30 then why not just focus on 30? Everyone I know is on 30 and no one has suggested it's inadequate. So why not build on an established standard? It sounds like the real issue is bearing life. So why not set about consolidating all these insane BB standards into something like T47 that could be broadly shared? That would provide as much room as anyone could want to use bigger bearings or even bigger axles. 
We didn't need 15mm front axles. We didn't really even need Boost - we should have gone from 142 straight to wider hub flanges on the existing DH 157 standard. 

People get mad because companies keep taking infuriating half steps that don't add benefits commensurate with the hassles they introduce. We should be moving towards universalization and consolidation. 
---
DUB has been designed to simplify SRAM's chainset and BB range, however, in total it has been reduced by one less chainset spindle diameter and created one new spindle diameter standard. While I sympathize with SRAM's troubles with BB92 and 30mm spindles, solutions (that apparently outlast SRAM and Shimano bearings 3X) like Enduro's insert-less BB86/92 4130 bearings do already exist. Ultimately BB92 was a proprietary design for 24mm spindles and seems to resist flex enough for Sagan to win 1400W sprints.... Does it really need fixing? 
I guess we'll have to take SRAM's word for it that bearing life, due to larger seals, has been increased as little data was released from the testing. However, I'm a little skeptical as existing SRAM BB's I own have a much larger seal size than most of the DUB solutions and the seal performance is disastrous. Anyway I'm pleased SRAM is offereing a 80% trade-in discount for people who purchased Eagle cranks within the last year.* Also the long awaited introduction of 160/165mm length XO1/XX1 Eagle options is greatly received. Something that will actually make a real difference to riding performance for many people...
*note - this is not actually the case
---
The people have spoken. Bike shops have spoken too and the mechanics and owners I have talked to scoff at the idea of four bottom brackets being a stocking issue considering how many BBs are floating around right now. They are also clear that the number of riders building custom bikes, piece by piece, or upgrading cranks, is smaller than ever, so they agree that most DUB cranks will arrive in consumer garages as complete units.
Now about that T47 bottom bracket standard...