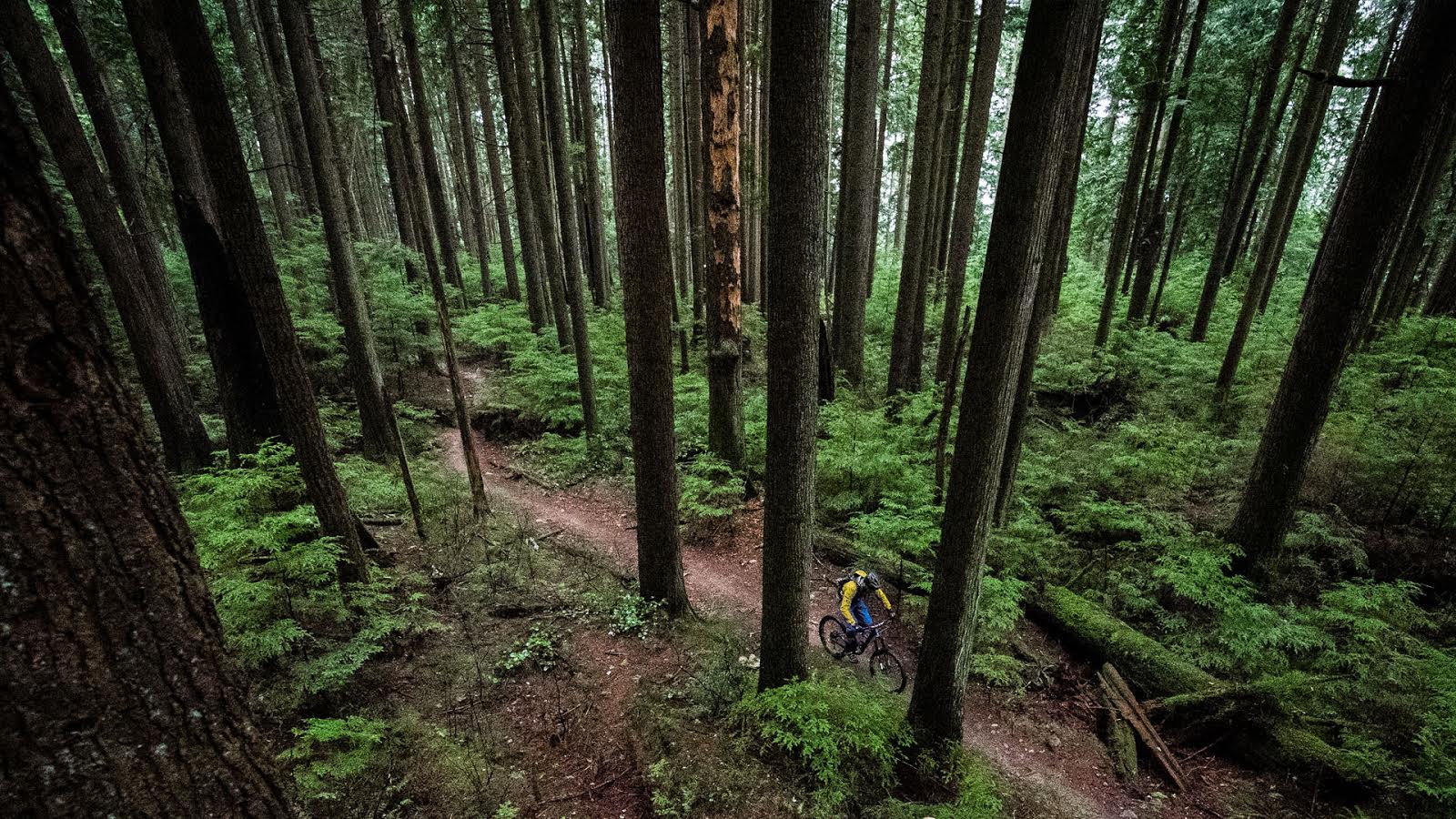 Why I Love/Hate Racing
I frantically flip my bike over with a bubbling and hissing rear tire. The sealant is fresh and there's lots of it, but the gash is just too much. Normally this would be a simple piece of punctuation in the story of a ride – an opportunity to hang out and share a laugh with riding buddies – but today, it counts. Having been passed by a stronger climber before dropping into the second major descent of a multi-sport relay less than a minute ago, my team is now in fourth place and officially losing ground.
Racing. I don't love it, but I don't hate it. To be honest, I probably hate it more than I love it. I'd much rather wake up early to bag a peak than to blow my guts out racing. Taking time to explore new territory friends, smell the proverbial roses, shred some awesome descents, and experience suffering at a different pace: more of a slow drip than a fire hose. As a result, this year I decided to focus more on adventure than on racing and have been successful at that. Why then, you ask, are my gloves covered in latex sealant and my heart rate plummeting?
The event in question is nothing if not unique. Red Bull's Divide and Conquer is a team relay of trail running, mountain biking, and whitewater paddling – and the respective courses are all gnarly in their own right. Putting together a team of athletes even willing to do this race is hard enough; doing all three solo, which a few crazy people chose to do, is downright heroic. Prizing for the top three teams is in the hundreds of dollars per person, which ensures some healthy competition.
When Stephen Matthews asked if I would join trail runner Ed McCarthy and paddler Corey Hamilton on MEC's team, I promptly got off the couch and began preparing for my couple hours of suffering. With two weeks to prepare for this race, the nature of my rides became tactical and my timeline to a race-ready bike firmly set. Aesthetic considerations were thrown out the window in favour of fit and setup, and my time spent preparing – about four weeks less than I'd like for such an event – was highly concentrated.
I focused every ride for two weeks, slept and fueled smartly, and fast-tracked a new bike's setup to race-readiness. Because it counts. Every single detail counts. Your fitness, your familiarity with the course, your bike setup, your fuel before and during the race – these are things I end up micro-managing.
What tires should I choose? What pressure? Is my suspension setup balanced? What bar and grips? What shoes should I wear? The list obviously goes on. And on. Even before I was testing bikes and gear – just an average racer – these same questions would arise. If it wasn't already obvious, I can become a bit obsessive.
I'll be the first to admit that I get caught up preparing for racing – and I think that's a big part of why I can be turned off by it. I have friends who tell me that I am taking things too seriously, that I should just ride my bike, that these things are inconsequential. But, when a minimum investment of time and effort will be required just to get to the event, make sure you've ridden the course, and that your bike is in good shape, why not go all in and give yourself the best chance?
So let's get back to that flat tire. I had a pile of tires at my disposal thanks to a fresh order from Maxxis and did what any contestant with the chance at a million dollars would do: "I'd like the poll the audience, Regis." I'm not really a cross country tire guy. I like to sacrifice a bit of speed for traction, both up and downhill. But a sixty-five comment thread on Facebook determined I would run a slippery but fast Ikon out back. My entire social circle knew what tires I was running, but it was my own fault for putting a hair under 30 psi in it – and I paid for that.
Ed was at the front of the pack approaching the final climb of the run. He left me in a very good position heading down the treacherous high speed gravel road descent off Grouse Mountain, only a few minutes back of Ricky Federau and Dave Vunic (both former winners of this race). If you've got a strong team, it's the mountain biker that makes or breaks your race here; with a head start, Ricky and Dave would have to really screw up to give someone else a chance. Last year Ricky dislocated a finger giving Dave the victory.
I actually had a really solid ride. Very few mistakes on the descents, nailed all of my identified "Jerome Clementz" lines at key points, cleaned all the tech climbs I was hoping for, and didn't bonk on the grueling hike-a-bike. I fought off a chasing rider to put Corey in the river first. He had a hard run of it on flat water, including having to get out of his boat at one point, but was able to maintain our fourth place in a sprint finish off the beach. We ended up 16 minutes behind the 3rd place team.
After a race you always think about what you could do have done better – especially when you don't get the result you wanted. Fortunately the post-race what-ifs are converted into future wisdom and replaced by fond memories in my brain – and those are the ones that will make me want to race again.