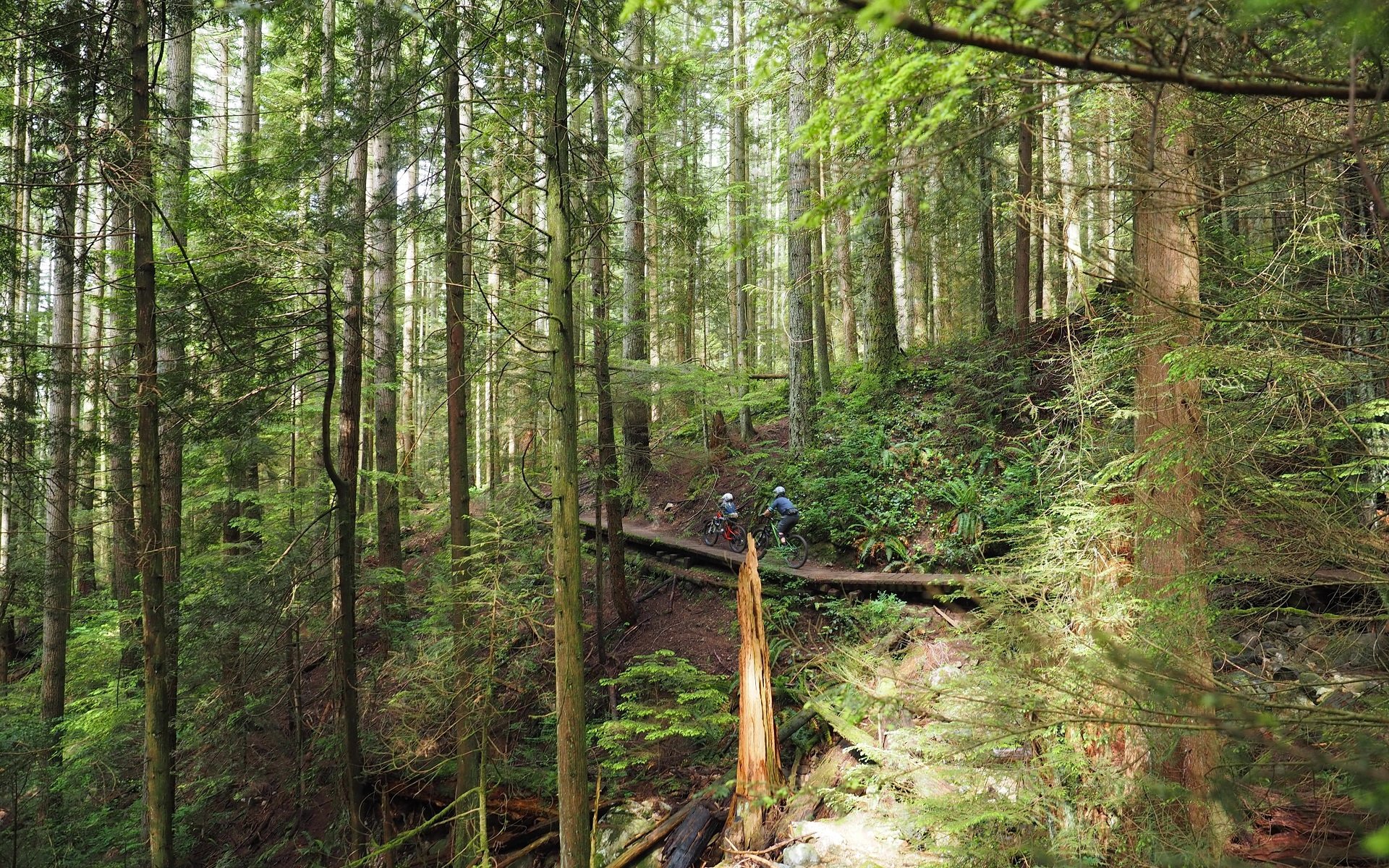 Civic Elections 2022
Who to Vote for on the North Shore - on October 15th
Disclaimers & Such
Full disclosure; incumbent DNV councilor, and mayoral candidate Mathew Bond is a friend of mine. He has a great balance of empathy and critical thinking, experience, and imagination, and while we aren't at eye level on all things, we do ride the same frame size. I can't even vote in the District of North Vancouver (DNV) as I live in the City of North Vancouver (CNV) and I've still burned time and treasure helping out with his campaign where I could. If you tagged or drew a bad mustache on a 4'x4' or 4'x8' 'Vote Bond' sign in the last couple of weeks there's a chance that's my workmanship you're defacing.
Bond, Mayor Bond, is a past president of the North Shore Mountain Bike Association (NSMBA), a trail builder with countless hours on his hands, and a passionate mountain biker in a sea of candidates who are quick to note they own one. But none of that matters half as much as the fact he's not a micro-managing NIMBY and the parks staff at the DNV are experienced professionals, and rational partners to the riding community when the politicos let them do their jobs.
NSMB.com, that's us, has a history of supporting Mathew over his multiple successful runs for council but since it's the big chair he's running for, and since it's me writing this, it's important to note that I have a strong bias towards Mathew.
Oh, the other guy running also e-mailed me that they wouldn't reconsider reviewing certain 'resident parking only' (RPO) designations, which are essentially privatizing public roads and trail access for local residents and the ablest recreationists because mountain bikers will "cuss you out for suggesting they not block your driveway, and proceed to defecate on your lawn." He's very mayoral. So, yes, I'll acknowledge my bias against him too.
I know you were already going to take whatever I have to say about how you vote on October 15th with salt, I'm just making sure you've pulled out a big enough spoon because I'm recommending a pile, not a pinch.
The One Question
There are more important reasons to vote for someone than their stance on riding bicycles in the forest, but as a deciding factor between two close candidates I can see it coming up and I have a sure-fire suggestion for the perfect question to really gauge where they stand on our activity. I like it because it's a yes/no question.
Do you support building new mountain bike trails?
A bit of background. Squamish, Cumberland, and Whistler are the most popular examples, but from Burns Lake to Terrace to Mission to Nanaimo and Victoria and all places north, south, east, and west, mountain biking is booming and new trails are being built. Much of the pressure on existing trails on the North Shore comes down to endless arguments within the ridership on how they should be recycled when in fact there is boundless energy prepared to both maintain the current inventory and build new sanctioned trails.
When the NSMBA recently posed this question to all the eligible candidates, everyone thought that existing trails should be maintained, and there were piles of political dissembling, but it's not a hard question to answer. Keeping in mind that the NSMBA can't legally recommend candidates and didn't fact-check any of their claims of support, I'd recommend checking out the link for yourself in light of my above disclaimer.
Now, I purposely left two candidates off my list who did reply "build new trails." With Jim Hanson, anything Mr. "Secret Oasis" says about anything requires some context. Don't vote for Jim unless you live in Blueridge or plan to live in Blueridge and would like to see the rest of us dirtbags kept out of your neighbourhood. Actually, bonus points if you finish your Saturday, October 15th, ride by voting at Blueridge Elementary, one of many convenient polling places. It's located on a public road a couple of minutes' ride from the public trailhead that Jim would like to privatize for himself.
Councilor Muri says "the network needs to be planned in its entirety" and also "a North Shore Trail Master Plan needs to be prioritized and funded" in the same questionnaire, which is the Muri-standard - if she can't kill the new trails she 'supports' in the reporting stage, she'll drag it out as long as she can and then claim she can't vote for them because of 'the environment.'
The only rule Cam gave me with this assignment is that I'm not allowed to call anyone an idiot so I have to move on now.
DNV Only?
West Vancouver is home to some amazing mountain biking but its city council is perpetually in the running for least functional in BC. Their approach to any project with a social good attached is 'NO' and it appears a majority of residents like it that way. How bad is it? Craig Cameron is a great fellow, and mountain bike supporter, who could have cruised to a fourth-term victory but would prefer to just stay home and punch himself in the junk because it's less painful. Or, to quote Craig in the NSNews:
"They're just really miserable and they're nasty and I don't want to marinate in that kind of toxic soup anymore. I felt like I needed a break from it."
I could split a six-pack on my porch chatting City Of North Vancouver (CNV) elections with you. The cycling infrastructure we're building helps many in the CNV and DNV ride to their ride. But when it comes to the trails, the best thing a mountain biker in the CNV can do is encourage their DNV-based friends to vote. Heck, organize a group ride and have it end at a polling place.
Where To Ride & Vote
On that subject, there are plenty of DNV polling places that are located handily relative to mountain bike trailheads so you can ride to vote or vote to ride.
Fancy a Seymour ride? If you're accessing the trails from Old Buck you can grab a coffee and eats and cast a ballot at Parkgate Community Center. Folks heading in at Hyannis can hit Blueridge Elementary, as noted.
Headed up to Fromme? If you're using the parking lot or riding up from below the RPO then Upper Lynn Elementary could be a great bet. It's also a great place to start your ride if you're headed up through Mountainview Park. Folks accessing off Braemar may prefer to visit Carisbrooke Elementary and either ride group may find Eastview Elementary or Argyle Highschool equally convenient.
If you live elsewhere in British Columbia, don't forget to get out and vote this Saturday, and do feel encouraged to stump for your favourite mountain biker who's a candidate or candidate who's with mountain bikers in the comments below.
For those reading from elsewhere, I hope beyond hope that you too have a regular and real opportunity to choose your community representatives, that great people in your community stand up to offer themselves for public service, and that you make every effort to exercise that privilege and duty.