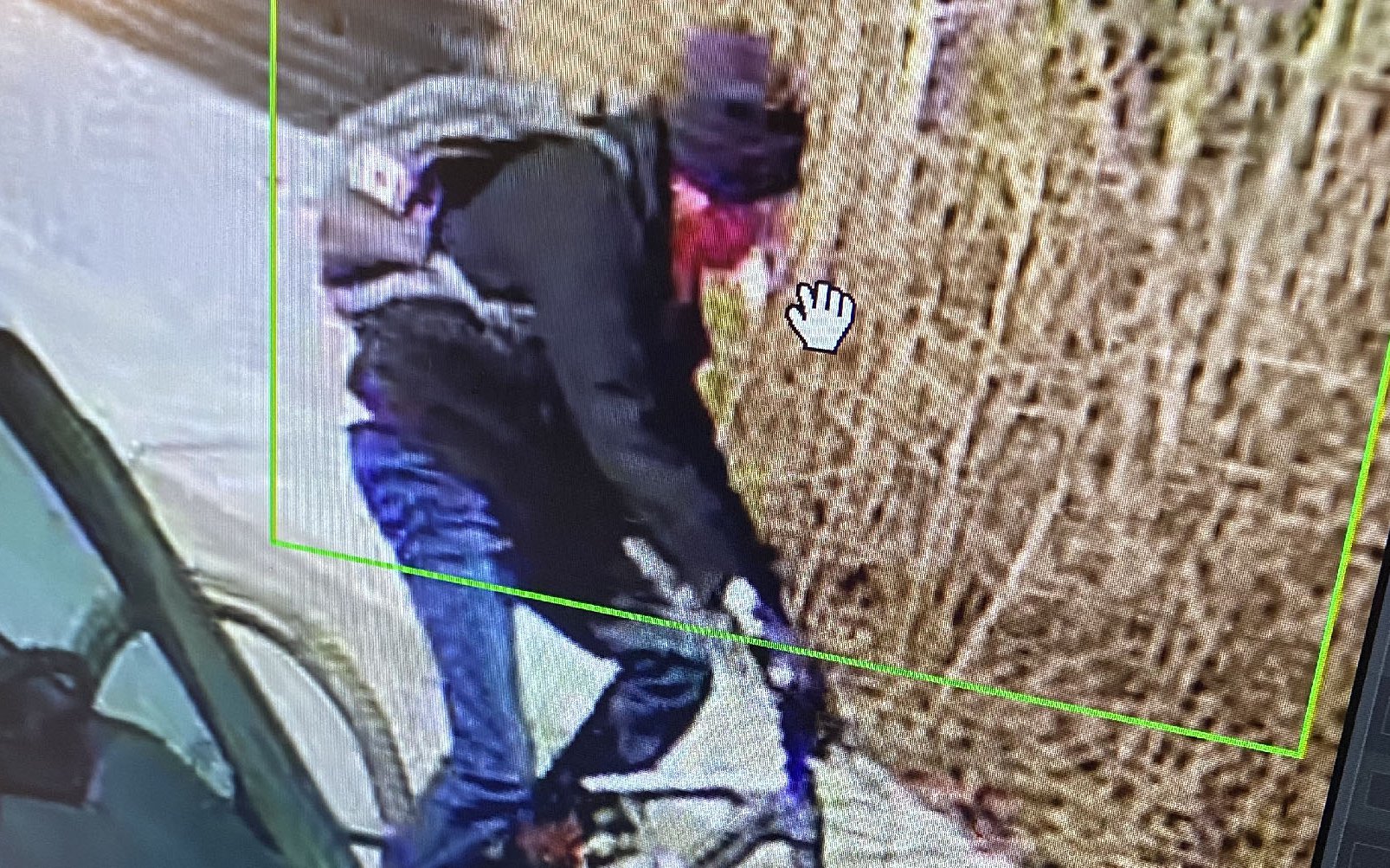 Cautionary Tale
Who Stole Jono's Bike?
If you've been riding bikes for a long time, you probably know the feeling; for me it's like being kicked in the nuts continuously. Your bike was there, and then it's gone. Maybe your house was broken into, or a lock was broken, or your bike got jacked when you turned your head or left it unattended for a matter of seconds. However it happens, the effect is the same; horror, sadness, and disbelief.
Jono Lo's first reaction was less extreme when he wandered out of the coffee shop and saw only his buddy's bike on the back of his truck. "I kind of thought it was a joke at first, assuming one of my buddies was lingering around, possibly filming me. So I didn't want to panic and look for my bike. I just sort of stood there looking, and then a few minutes passed by and I realized this isn't really a joke." Jono asked for help from a Tesla driver whose on board cameras were running but when he checked the footage the bike was already gone. His next stop was Spirits of Mount Seymour; "The trusty liquor store. Their security cam got some footage of the guy leaving on my bike just a few minutes after we parked."
The footage showed the suspect riding off on Jono's Rocky Mountain Slayer; "He grabbed the bike out of my truck just after we parked, jumped on, put the dropper up and pedalled off into the distance." This clearly wasn't this gentleman's first rodeo.
At that point many of us would consider it a done deal and accept that our bike is gone forever. Jono and his buddies set up shop at the only two roads that lead out of the Deep Cove area and watched for a couple of hours. In the meantime Jono posted the stills from the liquor store's security to his 3800 Instagram followers. "It's getting lots of comments telling me to the Downtown East side, there's pretty high chance you're going to find it."
If you haven't witnessed it first hand, you may not know that this area of Vancouver is known as the poorest in Canada. Despite rapid ongoing gentrification, it's where those who have nowhere else to go end up, and the Downtown East Side is burdened with far more than its share of misery, despair, and death. In January of 2021 alone, Vancouver recorded 165 drug overdose deaths, most of them in the DTES. While it's a community of people who often support each other, it can be a scary and dangerous place, but Jono, along with Matt Macduff, decided to have a look for his beloved Slayer.
They did a "cruise around the sketchy areas," went home for dinner, but then decided to have another look. Another loop of North Vancouver produced nothing so it was back downtown to see what they could find. "On the last loop of Skid Road there,
just for five seconds, this lady was on the street before she peeled off into a building and she had these two wheels in her hand that looked pretty suspiciously like mine."
After a few hours spent looking closely at any person with a bike, it took only a moment to determine these wheels were different. Jono decided to follow the woman into the building while Matt waited outside. The sign on the awning said "Empress Bar," so Jono imagined a public and open space; "But it turned out to be like a concierge desk and the guy working there was like, 'Oh, how can I help you?' so I said, 'Oh, I just want to see the wheel that lady had.' He immediately got what the question was about and he was like, 'Hey, you're gonna offer that girl money, she'll sell you the wheels and then she'll tell you where she got the bike parts and you can hopefully find the rest of the bike.'"
The helpful guy at reception told Jono to go up to 205 and knock on the door. He got in the elevator, but never made it to the door. "I'm fairly nervous at that point. I'm in this possible crack shack hotel. I don't really know what I'm doing, but not too nervous because, I don't know... The guy at the front seemed pretty chill about it. The boyfriend, he was right there with the frame, and the girlfriend and they were just hauling it down the hallway to go take it into their apartment so I instantly like walked over right to him. Sort of subconsciously I walked over and just stood right over the bike."
This is probably a good time to mention that the Vancouver Police Department likely wouldn't recommend this approach. Luckily Jono remained remarkably calm considering he'd just stumbled upon two people in possession of his partially disassembled stolen bike. "And the guy was like, 'yeah, what the hell do you want?' And I was like, "nothing, dude, like I'm just checking things out' and he said it again, he's like, 'well, what do you need?' And I was like, 'Oh, I don't know I'm just checking things out.' I tried to be kind of shifty, thinking I got to kind of play dumb here or this guy's going to be on me."
Jono had the presence of mind to retreat at this point but the wait at the elevator turned seconds into minutes. The couple had gone downstairs by this point and Jono left the hotel to recruit the law. "At that point I had a the picture of the guy stealing the bike on my phone, I had my receipt for the bike, the serial number, and I already had a case called in to the North Van RCMP, so I just gave a few details and they were able to nab the guy."
Watch below to see Jono's bike and the individuals who had it in their possession emerge from the former Empress Bar
You'd think the next part would have been easy considering all the info Jono had with him, but that wasn't the case. The serial number on his receipt was different than the one on the frame by one character; it had an 'S' in front for serial. He then asked if Jono had any photos of himself with the bike in the last 48 hours. Jono, who loves to document his rides, laughed and said, "about one every five minutes!" After placing himself with the bike that very day, he showed the video of the suspect riding away on the bike and the officer laughed, "he's like, 'oh my god he's in the same outfit, look at this!'"
Eventually Jono was able to take possession of the bike. It was partially disassembled and Jono was given a, 'handful of stuff.' The woman chimed in to mention there were some parts up in their room, so the officer accompanied her and Jono was able to retrieve a spring and washer from his freehub. In the end he got everything he needed to make his bike whole.
Jono didn't feel encouraged by the VPD officers to press charges, and they made it clear the journey could be a long one with no guaranteed result. In the end Jono decided not to pursue the matter; "I think I'd be missing too many loam laps."
The best cautionary tales have happy endings, but Jono concedes he'd become too comfortable. He's practically the mayor of the meeting place many of us call 'the dumpsters,' and he'd become too comfortable after spending so much time, chilling out between laps and leaving his bike unattended literally hundreds of times. I do my best to never take my eyes off the bike I'm riding unless I recruit a rider to keep it safe. Obviously we can't prevent every potential theft, but vigilance is key, because who wants to feel like they're being kicked in the nuts over and over again?