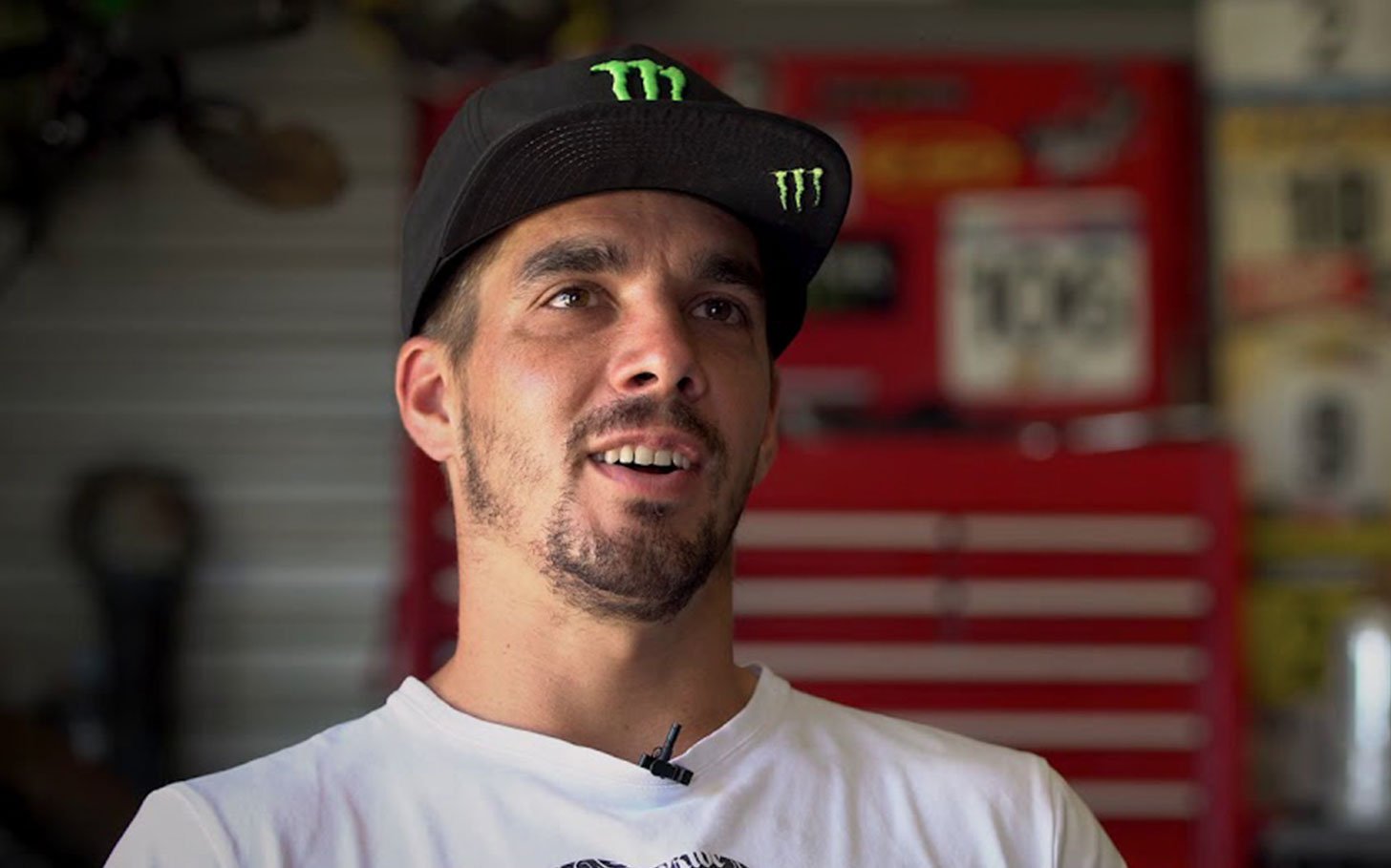 YouTube Roundup
Whismas BTS, Sam Hill, Cathro on His V10, Brendog & Skateboards in the Woods
Behind the Scenes of IFHT's Whismas 2019 Video
Just when you thought the whole Whismas saga couldn't get more entertaining, Mahalo My Dude drops the behind the scenes video. We're introduced to the new intern Andrew, who claims this is the highlight of his career, and Micayla is found fondling tighty whities…
These guys remind us to lighten up and enjoy everything, even when producing something as well pieced together as the IFHT Whismas 2019 video. But seeing what was involved with the shots, especially the Matt Hunter tribute, is something else. Oh, and the action from the pond skim at Gaper Day is funny as well.
Legend, Sam Hill
Maybe it's my Australian blood, but there's something fascinating about Sam Hill's ability on the bike. It's raw and powerful and his ability to look casual at times where others will tense up is so impressive to watch. Sam keeps to himself and like he says in this video, he tends to let his riding do the talking so there's still plenty to learn about him. This piece from Mavic sheds some light on Sam Hill the athlete, and the family man, while giving us a few juicy clips of him riding to help tell his story.
Ben Cathro DH Savagery on His V10 29
Many of us know Ben Cathro for his insightful World Cup analysis, but you may not have seen a lot of him riding in recent years. Ben is an incredibly skilled mountain biker, having raced World Cup Downhill between 2005 and 2011, and the Fort William World Cup up until 2016. He's finished in the top 20 multiple times and has a couple of top 10 results as well.
Sleeper Co. is the creative outlet of Max Rendall and he's put out some banger videos. They always feature a raw feel similar to Alex Rankin's Sprung and Earthed videos, usually focusing on the riding instead of fancy camera tricks. Max got together with Ben to shoot some clips on his new V10 and he shows us that he's still incredibly talented. Ben walks us the latest V10 and we get a funny glimpse of the bikes he used to ride. Check out the footage of him on his old Orange trail bike too. It's crazy how far mountain bike geometry has come in the last seven years.
20 Questions with Brendan Fairclough
I always find it interesting to learn more about the riders I follow. Throw in a long-time friend like Olly Wilkins to conduct the interview and you're bound to be entertained.
Skateboarding in the Forest
Skateboarding is the original rebel sport in my opinion. To this day, skateboarders are still dealing with security officials and police in order to ride a feature or location that taps into their creativity. But what happens if you take them out of the streets or park and into the bush? They can skate with far less hassle but their wheels can't roll in the forest. Red Bull changed that for a select few and the results are pretty incredible.