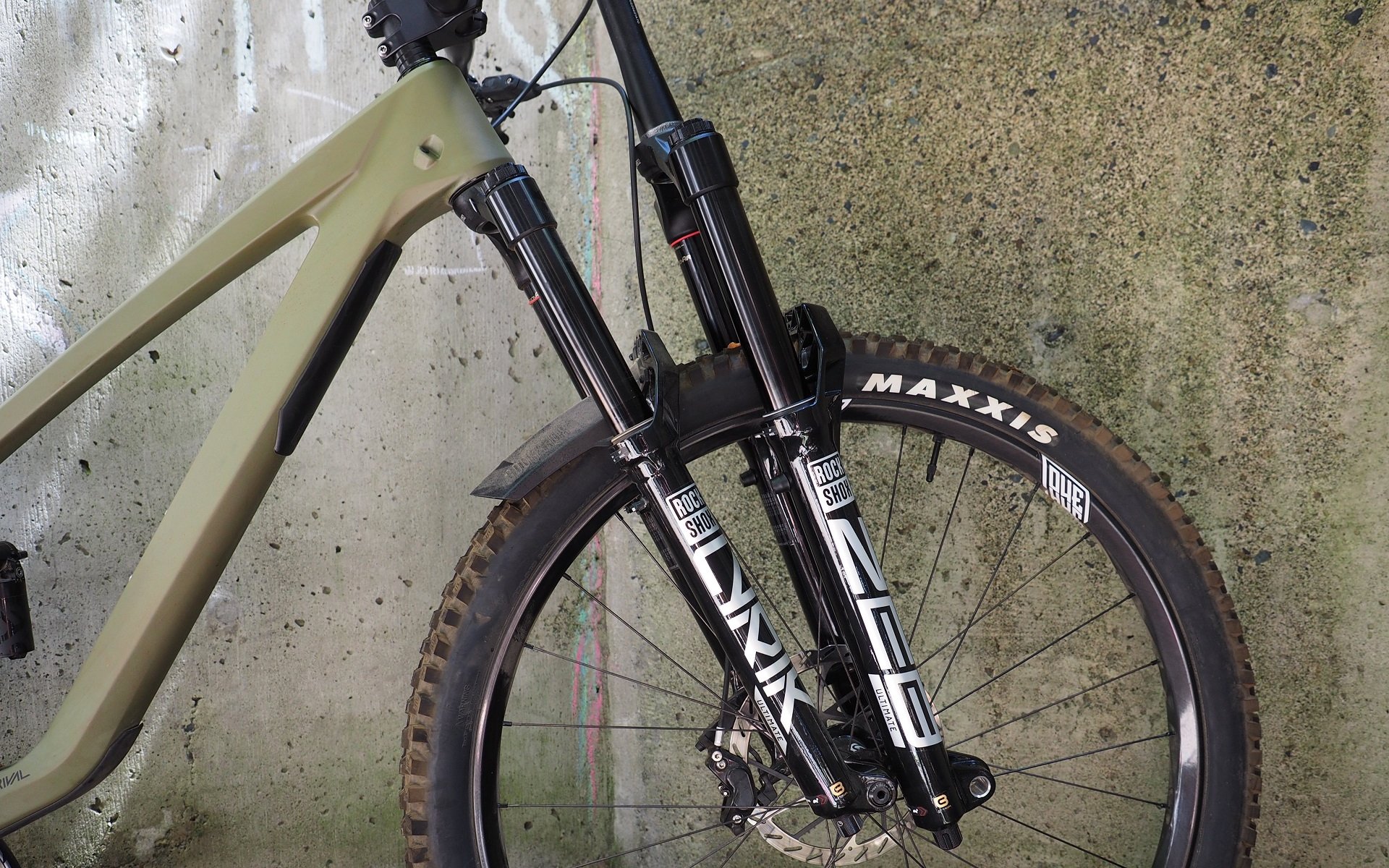 EDITORIAL
What's Up ButterCups?
Foundations
I'm going to jump right into it here. If you've been building up ButterCups in your imagination, they're going to let you down. They don't do what they say they will but I love them still. It's not that these tiny elastomeric bumpers don't bring anything to the trail, there is just a bit of realism required to appreciate their true potential.
Ignore everything you've read and picture a rubber bumper with up to 4mm of travel in either leg of your suspension fork. They come in a single spring rate for everyone, and according to SRAM the bumpers "aren't tuned for rider weight. They are tuned for a frequency of vibration and are independent of rider weight." And then note that SRAM says there's still a benefit if ButterCups are only run in one leg, or the other, rather than both.
Think about your experiences with tires, tire pressure, tire casings, inserts, grips, bars, and suspension, both freshly serviced and well past the service date, and maybe for the older folks in the room, elastomer-sprung suspension forks. Picture, with all the powers of your imagination what you'd think the best-case performance bump could be from up-to-4mm of rubber squish mated to a 5-7" travel suspension fork.
Before I talk any more about my personal experience, here's what SRAM says about ButterCups:
"These little ButterCups add about 4mm of vertical compliance to your suspension and an average of 20% reduction in trail chatter from reaching your hands. All of this happens whenever your bike is in motion."
"ButterCups live on both the damper and air spring shafts of Ultimate-level forks. Inside their gold packaging, ButterCups utilize rubber pucks and a metal plate to absorb frequencies that would otherwise travel up to the rider."
"It's a neat, simple piece of technology that has a really big impact on how small bumps are transmitted into your hands."
"Our approach was to mute some trail harshness you feel. We found by giving that high frequency, low amplitude chatter responsibility to the ButterCups, it frees up the other parts of the system to do their jobs better."
"Feel safer and go faster with out the fatigue. That's why we redesigned the Charger 3 damper and why we created ButterCups. Say yes to an extra lap."
If you click the link above, SRAM has all kinds of extra information. Graphs showing the 'damage reduction' riders will receive with ButterCups vs. without. A story about how these little rubber pucks were inspired by a rubber chainsaw grip*. Lots of good stuff bumping up ButterCups.
*Imagine if bicycles used all-rubber push-on grips instead of rubber-over-plastic-sleeve lock-on grips.
Arguably, what's been missing since day one, is side-by-side reviews of identical, fresh, MY23 Ultimate-level RockShox forks with and without ButterCups - and I'm not volunteering myself to conduct said test. Clearly, when it comes to suspension I'm just not that discerning. I've ridden quite a few different top-end suspension forks and I can't feel ButterCups doing anything comparatively, never mind reducing trail chatter by 1/5th.
All the comparative reviews I've read, or heard, have been comparing fresh RockShox Ultimate forks - Zeb, Lyrik, Pike - against forks that are at least due for a routine service and more commonly overdue. I've ridden a few '23 RockShox Ultimate forks now, with the Charger 3 damper, and I'm not prepared to say they perform notably better than freshly-serviced '22 RockShox Ultimate forks with Charger 2.1 dampers. And any performance gains are theoretically split between the new damper, the new air system, and the ButterCups.
That's not to say that 2023 RockShox forks aren't excellent. I've had great experiences with the Zeb and especially the Lyrik that I've been riding on the We Are One Arrival. It's just that the 2022 RockShox forks are excellent as well. Welcome to the maturity of mountain bike components in the second-decade post-millennium where minor improvements on the trail are still marketed as magnificent.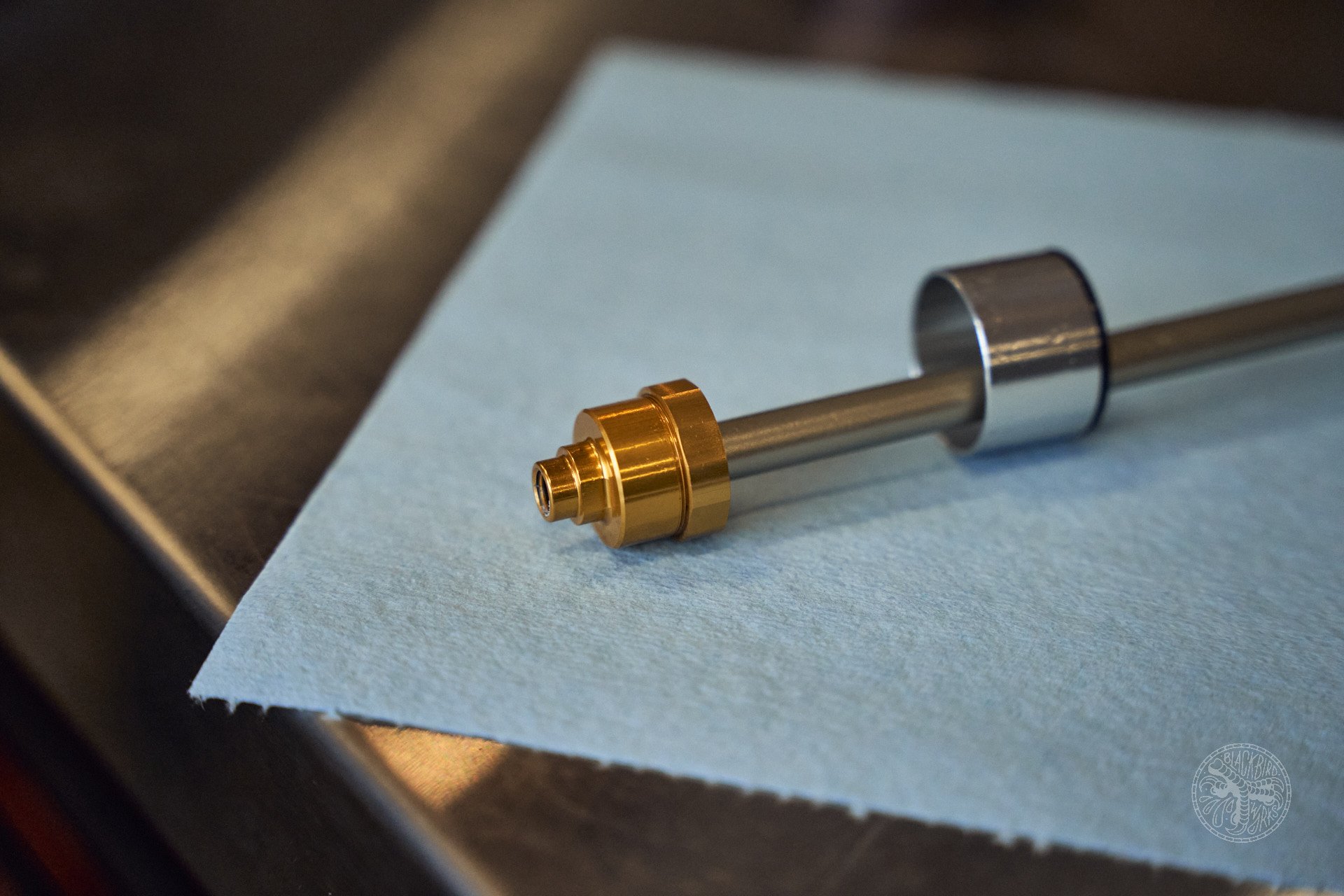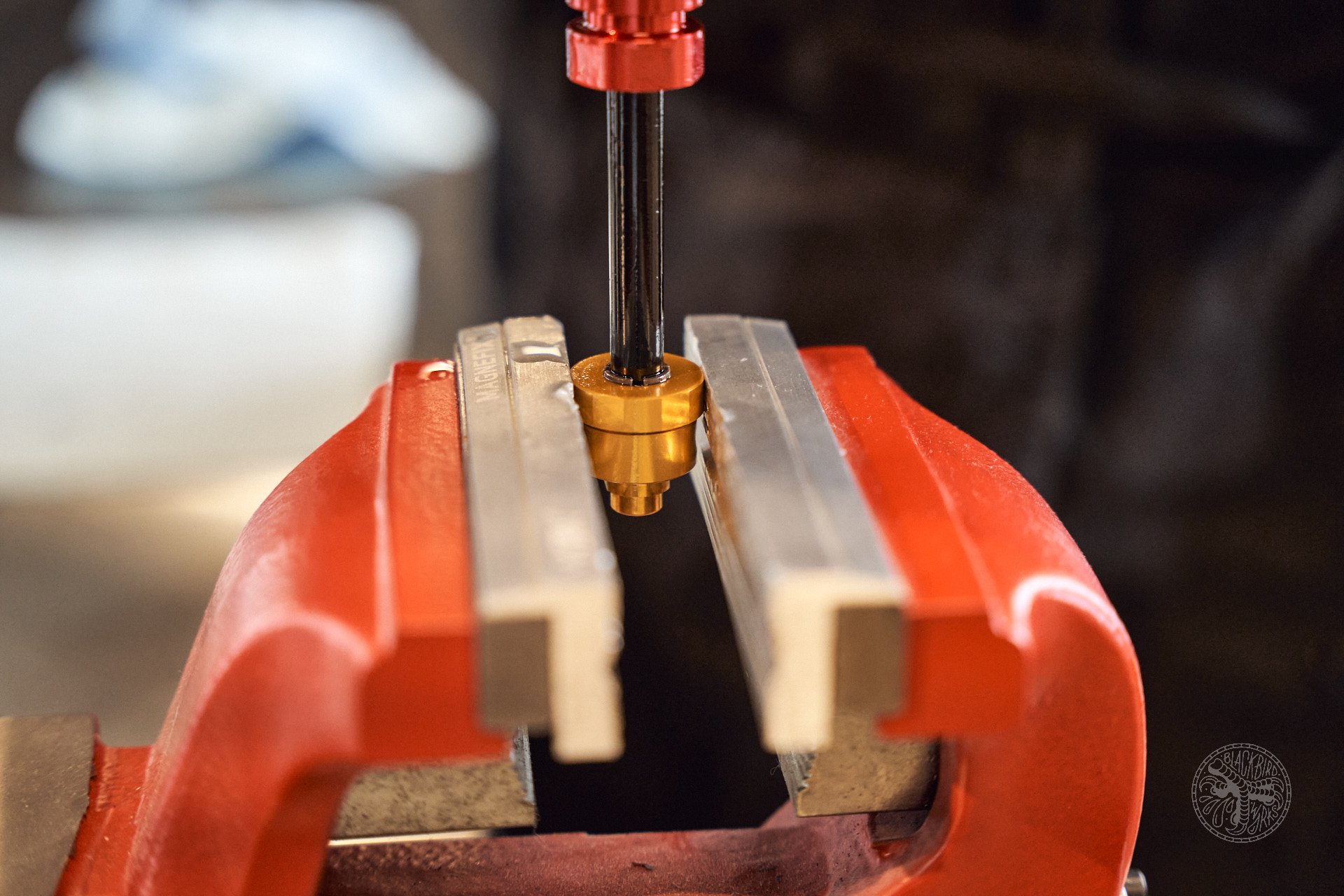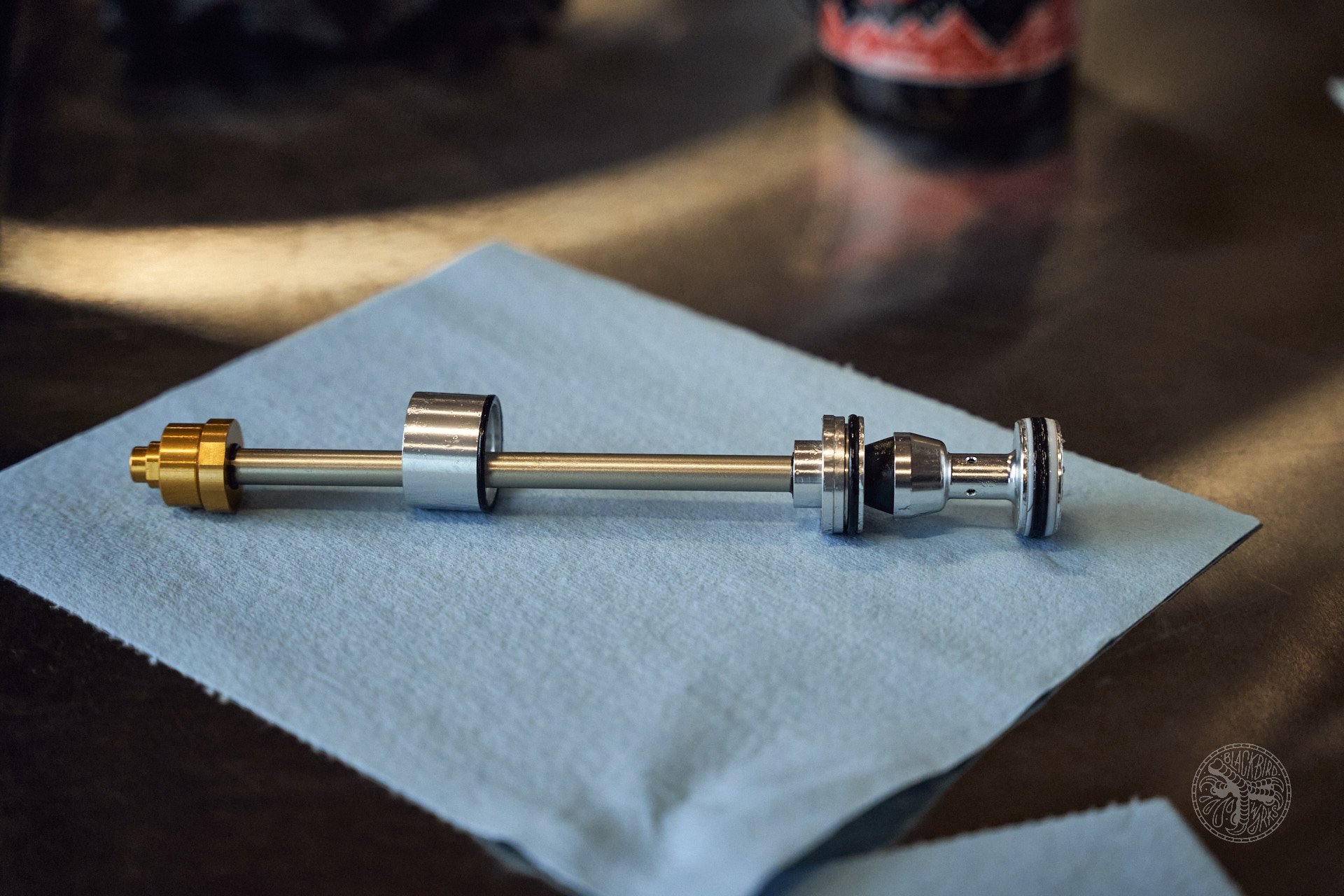 But wait, I said at the start that I love ButterCups, and I do. I'm not convinced they do anything to reduce trail noise, at least anything that I can feel, but they absolutely reduce fork noise that I can hear. Between the Charger 3 damper and the ButterCups, the MY23 RockShox forks are the quietest they've ever produced and the quietest forks I've ever ridden.
So those tiny bits of rubber certainly qualify as noise-cancelling, even if they may not be legitimately trail-noise-cancelling. For a change, here's a quote from the ButterCup page that matches my experience:
"The first thing I remember riding was dried mud with a bunch of footprints, and as I was riding across, it was just silent." - Tim Lynch, RockShox Senior Designer.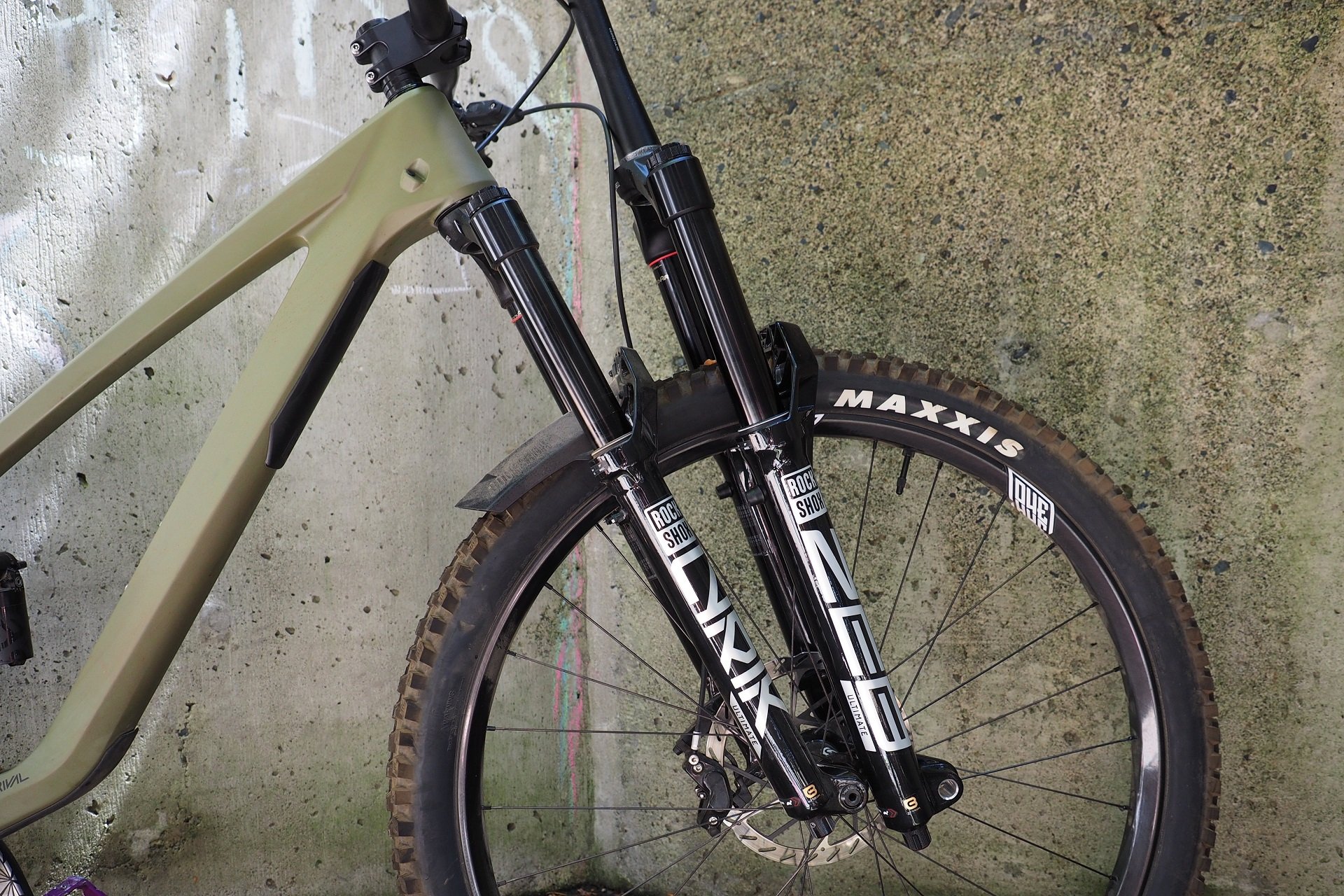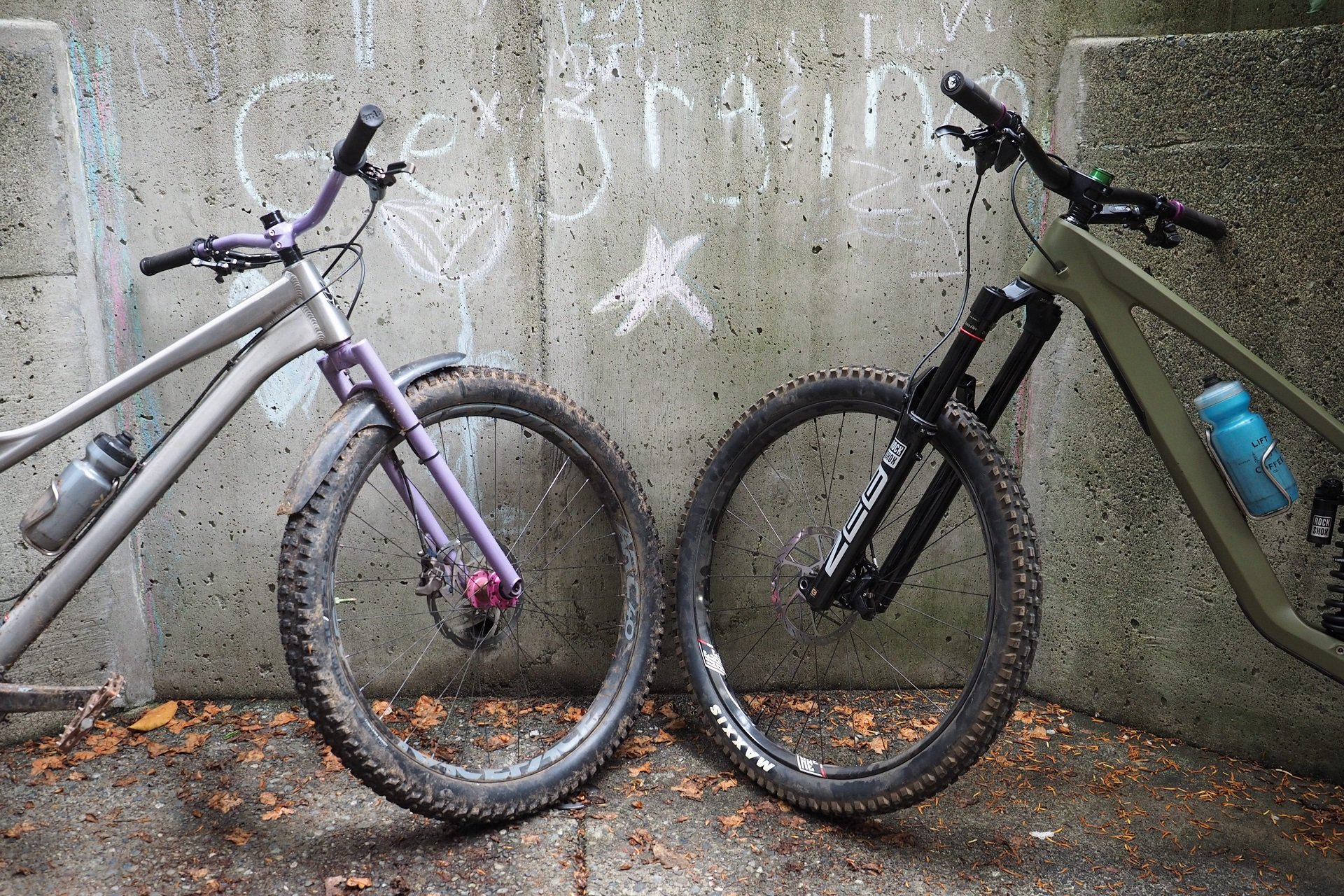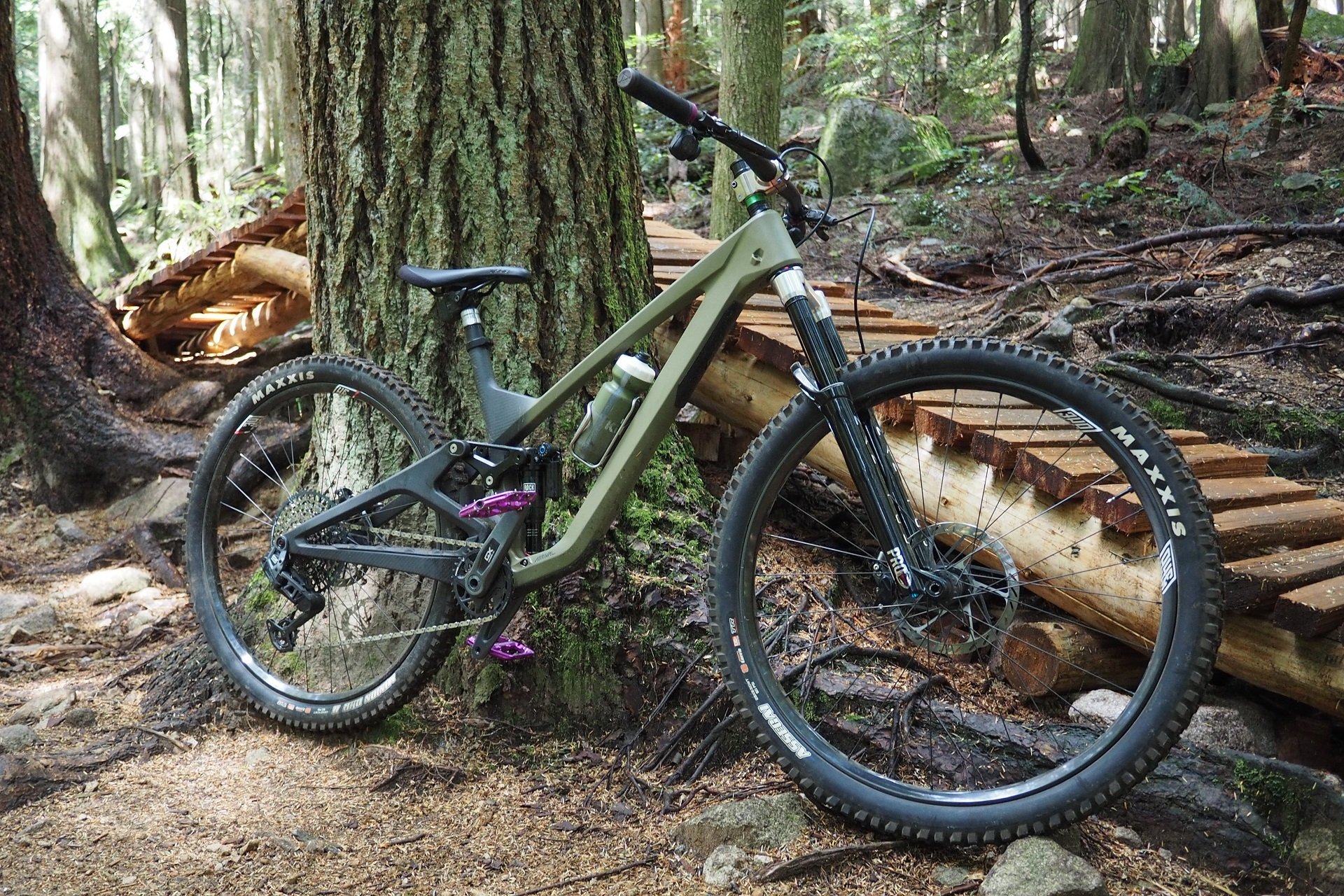 I've tried a lot of different setups on the Lyrik & Zeb to try and coax out a better understanding of what ButterCups may be doing. Firmer suspension, firmer tires, different wheels. Even firmer and flexier, and then Flexx-ier handlebars. No inserts, CushCore Trail, and CushCore Pro. Different suspension forks. I've even tried less comfortable grips than I normally run.
If anything, the Manitou Mattoc Pro I've been reviewing is actually a little more forgiving through my hands than either RockShox fork I've been riding. While it's still a very stiff chassis, for a 140mm fork, I'd guess that's down to the Manitou's 34mm stanchions and lighter-weight construction. I also don't feel like I'm giving up anything in the trail noise department riding my SR Suntour Durolux EQ.
I'm certain there are mounds of folks whose experiences don't mesh with mine. I've read some amazing takes on what a massive difference those up-to-4mm ButterCups have made to some folks' experiences. The cynic in me always wonders about the condition of the non-ButterCupped suspension fork they're comparing with. I figure that's okay because some may wonder what the hell I know about suspension forks given how much of my trail time is enjoyed on a rigid one.
All the same, for me, silence is golden. And so are ButterCups. I don't think they do what SRAM says they will, but I love them still.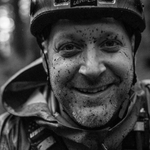 Andrew Major
Height - Steve Buscemi-ish
Wait - Patiently
Ape Index - T-Rex
Age - The same as DOS
Favourite Trail(s) every week - Pipeline (thank you Ken!) to Lower Crippler (thank you Andy!)
Favourite Song(s) this week - I'm Your Man. Nick Cave (covering Leonard Cohen)
Favourite Colour - Cosmic Lilac
Bar Width - It depends
Reach & Stack & ETT - It depends
Crank Length - 175mm except when it's 170mm
Wheel Size - Hot For Mullets