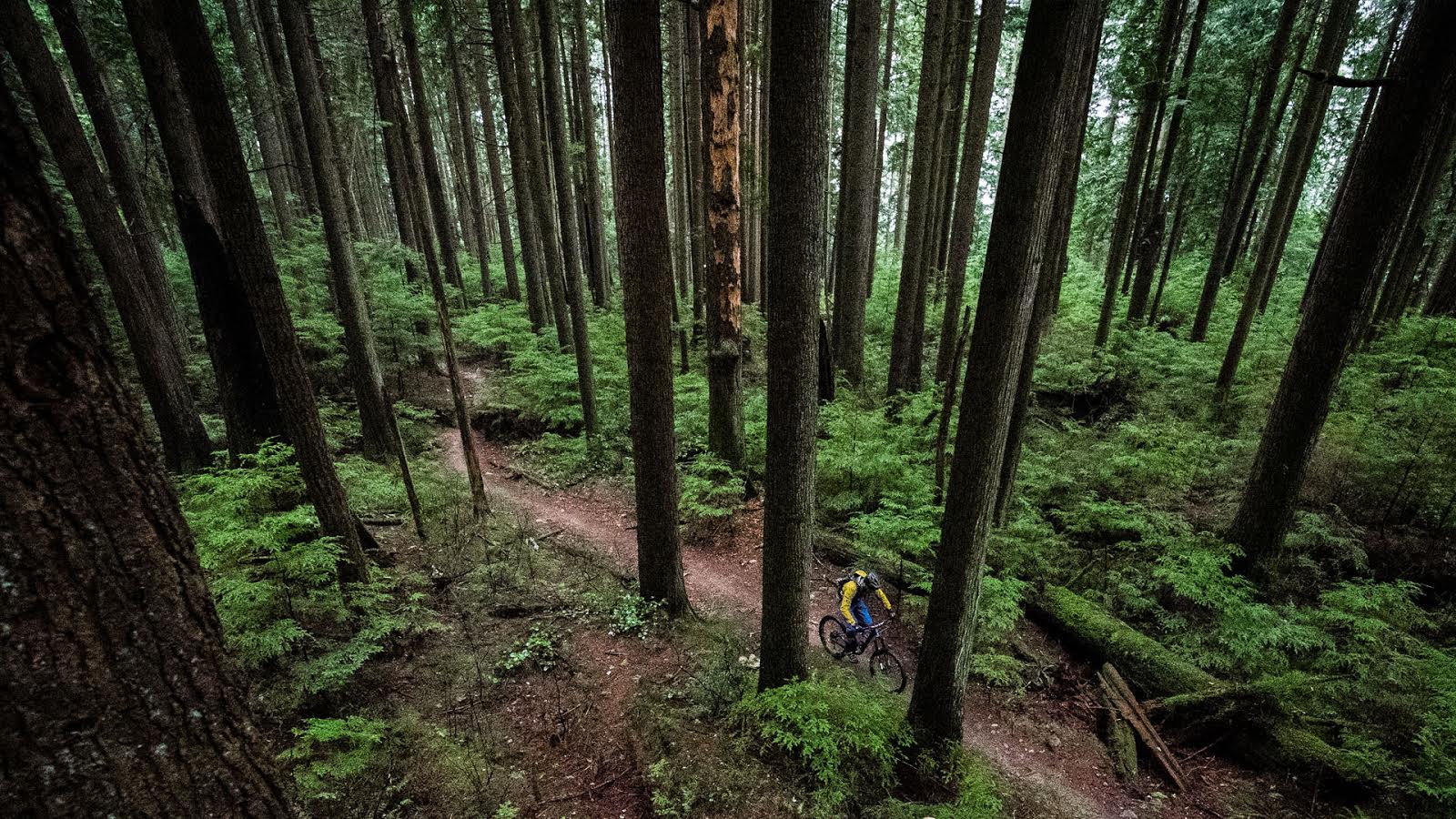 What's to Hate about the MTB Biz?
This is the third and final edition of our 'what do you hate' series. I asked some of my long term industry friends about their MTB industry pet peeves, and they weren't shy about sharing.
As I mentioned earlier, this is an amazing business to work in. Great people, places and perks make complaints few. But that makes identifying them even more important.
If you missed our earlier installments you can catch Part I here and Part II here.
---
Seb Kemp (no relation to Lacy) is currently the head man of Santa Cruz Bikes Canada. 
What's to hate? Seriously, it's a dream come true to be working in "the industry." I'm a total bike nerd and I live biking – from the moment I wake until when my head hits the pillow I'm probably thinking about some aspect of biking or something related to biking – so to be fortunate enough to have a job doing something related to what I love is something pretty special. If I could meet my child/teenage self then I'm sure he would be so so so very stoked with how I turned out, because I'm still a kid in an adult's body and I get to be an adult that thinks and breaths what are essentially big kids toys.
I'm sure the other people answering this question will have some very smart, witty and totally justified answers as to what's to hate about "the industry" but I'm in a good mood and everything is rosy today. I mean, it's Monday, the best day of the week because I'm back at work doing what I love.
---
Todd Bischoff – Veteran of E13, Trek, SRAM, Truvativ and Burley Design – Currently looking for a rad gig in product or brand management.
Now this isn't just another rant about "standards." Everyone just got back from Eurobike, so I know this one has been beaten to death over the past week, so hear me out.
I'll start with an observation: last night I was talking to my friend Brian–who is a marketing information analyst in the south bay–about the bike industry business and his response was "the bike industry is SO cutthroat." I found it ironic coming from someone in tech, but he was adamant about it. "All these companies are just in it for themselves."
And I'll have to say–the bike industry is as bad as Donald Trump a lot of the time with our definitions of words, especially the word "standard." Every year some bike company creates newproprietary dimensions for wheels, cranksets, seatpost, etc. and call these new proprietary dimensions a "standard."
The European Committee for Standardization (you know, CEN) definition of standard:
A Standard is a technical document designed to be used as a rule, guideline or definition. It is a consensus-built, repeatable way of doing something.
Standards are created by bringing together all interested parties such as manufacturers, consumers and regulators of a particular material, product, process or service. All parties benefit from standardization through increased product safety and quality as well as lower transaction costs and prices.
I am 100% in for innovation and new products that make the MTB experience better, safer, more reliable, and more fun. Don't get me wrong.
It's the "bringing together" in the above statement that I think we are sometimes missing as an industry. I applaud the players that are out trying to casually round up other companies to their new designs, but with the ever shrinking time to market for new products, this just isn't enough. The smaller companies are left chasing these new "standards" after the fact and let's not forget the the distributors, dealers, consumers, and manufacturers that then have to discount, obsolete, and scrap product that is suddenly irrelevant. I am not saying I am even exempt. I have been on both sides of this. But things are changing so fast now, that only the savviest consumers can even keep up. And those are the super fanboys. Forget the weekend warriors.
So maybe it's time to slow down a bit, work more together, and try to get more dollars in our pockets and not the trash can? Just a thought.
---
Lacy Kemp (no relation to Seb) – is the brains and brawn behind From The Chairlift Marketing. She also develops rad, award-winning videos like  DreamRide.
I've put a lot of thought into this question and while there are somethings I hate; those things are mostly unchangeable. For instance, tires are WAY too expensive. If you ride often and you ride hard, you're spending an incredulous amount of money on rubber. I confess that I don't know the science behind making a tire, but I feel like the markup has to be stupidly high. I also seriously hate that bikes aren't self-cleaning. I live in the Pacific Northwet. Do you know what that mud is like? Have you been to Whistler on a rainy day? Your drivetrain that felt so good at the start of your first lap? Ha. Game over. That being said, I can't change tire prices and I don't see bike gnomes coming with a purchase of a new rig any time soon, so instead I'll focus on things that we CAN change.
My job is based around bike media. I write stories, produce and direct videos, and consult on all types of media projects for various brands. I spend an inordinate amount of time consuming bike media. Seems pretty cool, right? While no part of me pretends that my job sucks, there is one facet of it that starts to wear on me. So much of the media being made is just so…uncreative. It's the same formula: dude shreds hard, roosts corners, wheelies out of a corner, slow mo shots of said corner roost. Maybe another buddy appears from out of thin air. It's great riding and usually great shooting, but it's just all so very similar that it takes a LOT to stand out these days.
So who is making videos that stand out? A few come to mind. SRAM's "In the Know" series was brilliant. The piece with Curtis Robinson and Dylan Dunkerton was stunning. Beautifully shot, edited, and executed. The sound and the music was so spot on and I still watch it frequently. NSMB's Matt Dennison also shakes it up. While I love a beautiful video, I also really love a humorous video, and Matt always delivers on both accounts. Rupert Walker/Semenuk/Revel Co are on point too. Street Sweeper is one of my top picks for flow, overall editing, and intensity. Even Yoann's TutoTuesday Instagram posts crack me up. They're maniacal, but entertaining.
Furthermore, what's up with the lack of stories? MOAR STORIES! More Reach for the Sky and more bio pieces. These athletes are talented, no doubt. But they didn't get to the top by being sprinkled with pixie dust. They reached these levels by working their asses off, overcoming some crazy adversity, and taking some mega hits along the way. Their stories are always amazing, and instead of just gawking at their talent, maybe we could all learn something. This is a thing I can change and I am trying, in earnest, to do so. So instead of hating, I'm going to be proactive and try to learn from what I don't like and instead try to make the best pieces I possibly can.
---
Dave Smith is a freelance Creative Director & outdoor lifestyle photographer with over 17 years of experience in traditional and digital advertising. His list of brand clients include Arc'teryx, Anthill Films, Coca-Cola, Kawasaki, Nike, Patagonia, Salomon Freeski TV, Shimano, SRAM, TELUS and Whistler Blackcomb.
"Burn it on the 'gram." I've heard this phrase from marketing managers, photo editors and riders and it makes me shake my head  and start swearing every single time – "why do people continue to have this view of digital and now social?" From a usage and rights perspective, a brand's largest and most active audience has flipped from print to digital while rates and expectations of quality have continued to put print way up high on its pedestal. As a photographer, it makes little sense to just give photos away for use in social when a measurable sales impact can be directly attributed to branded content and social media driven campaigns while the ROI for a traditional print or TV campaign remains anyone's guess. A few months ago, I stumbled across this article that begins with huge stair gap and by the time it finishes has asked some very important questions about the future of publishing and the implications to photographers and publishers alike. Give it a read.
To me, it's not just a question of brands realizing that they need to invest in the medium where they get the most eyeballs, it's also about creating the best videos, stories and photographs for distribution online. Before any piece of content is created a very simple judgment call and everyone involved needs to be able answer three questions as if their careers depend on it – 1) Will what we're creating move our brand forward? 2) Will it have genuine worth to the consumer and not just today but tomorrow? 3) Is this the appropriate medium for this story?  If there is any hesitation to answering any of these questions then put your efforts into a project that will have some worth. There's no doubt a few of you out there in Internet-land saying "well, duh" but you'd be surprised how many marketers skip over asking themselves these questions because they feel that it's necessary to feed the beast on a daily basis – quality and creativity be damned, the status quo will do and burn another on the 'gram.  As a consumer of this media, I'd rather see more considered content than a barrage of samey characters, shreddits with no semblance of story, poor words and B-shots that I feel have dummied the level of conversation across the board.
We need to expect more from the content creators that inspire us(cinematographers, photographers and riders alike), the media who tell our stories and the brands that make it all possible. And it's not just the bike industry – it's every outdoor sports category that needs to do better.
---
Andrew Major – Tech writer – nsmb.com
My number one pet peeve with The Industry is cycling numerology. Borrowing the term from another pseudoscience: Astrology. I've been working on assembling solid examples to write an article about it for a couple of months now.
Namely it's The Industries taking of completely legitimate numerical facts from their engineering departments and then through some sort of divination assigning them a, generally maximized "more is better." positive qualitative connotation.
For example, the – thankfully now dead for mountain bikes – Giant Overdrive 2 steerer tube system was better because it provided "30-percent more torsional steering stiffness".
30%? That must be awesome. Except no one on the planet is/was complaining about the torsional stiffness of their steerer tube, now they can't find a stem shorter than 70mm long for their trail bike, and the ID of the headtube didn't change so the bearings are tiny.
Also, 30% under what circumstances? Obviously specific tests are used to generate that number and they're going to take the best case result. But it's 30% more! The positive qualitative connotation is of course that more stiffness is always better and, therefore, your bike will ride better thanks to the numerology in question.
There are a lot of examples out there that's just one of my favourites because the negative issues with the system are obvious and the benefits are not perceivable. Giant dumped it after two seasons and I haven't heard one complaint that their new steerers are too flexy.
---
Do any of these push your buttons?