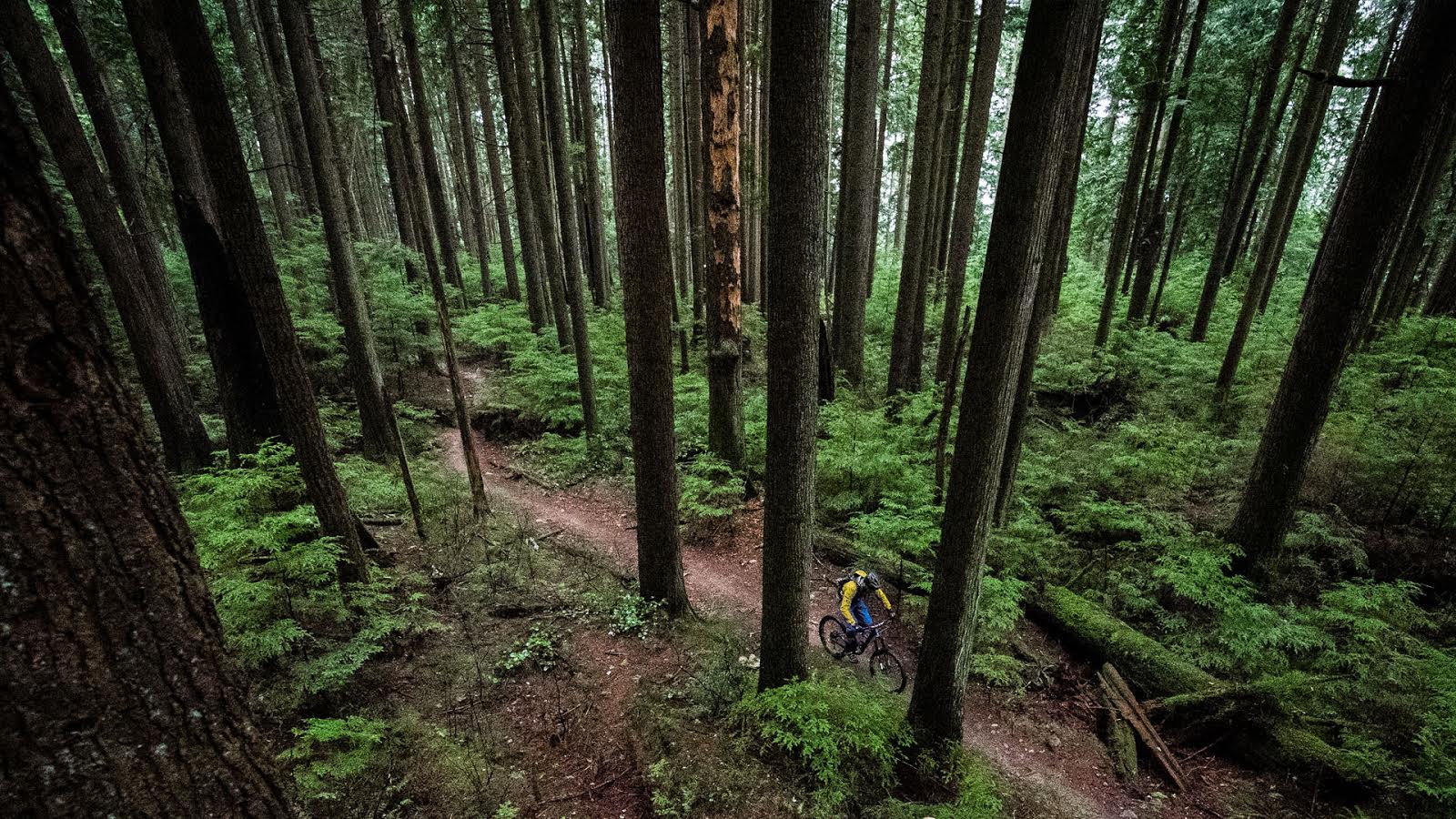 EDITORIAL
What's Fair as a Bike Reviewer?
I recently had a headset bearing explode on me. Explode. It wasn't a failure in the same way your 2 am bathroom break after a night of suicide wings and cheap draft didn't involve a 'bowel movement'. Explode-Explode.
The bike was very new. There was no reason the headset bearing should have failed. I was a ways from home.
I carry a large tool roll in my backpack. I'm not just unfashionable when it comes to my choice of shorts; I'm porting zip ties, quick links, a few common replacement bolts (M5, M6, Chainring), a mini pump, an equivalent-to-full-size Park Tool CT-6 series chain tool, Leatherman, Park Tool MT-30 multi tool, and after having to borrow a shock pump from my friend Jaclyn when a test shock sucked itself down to 50% sag, I generally have one of those too. What? No extra headset bearings? What can I say? I never went in for the Scouts.
I carry a lot of tools; even Park Tool's MT-30 multi-tool, my CT-6 chain-tool, and a Leatherman can't solve all the problems that deep bicycle maintenance will prevent. Pop the seals and re-grease your headset bearings from new. For the record: no problems with the bearings in this Jekyll.
Does your multi-tool have a T-30 Torx key? Does your bike use Torx bolts to hold the chainrings on? I check my chainring bolts before most rides & I've never needed a T-30 on the trail myself, but I've lent it out a few times.
There was nothing in my pack that was going to save me. Out with the multi-tool, tighten the headset until I'm worried the alloy headset bolt might pop, and pedal home on the road thankful for the full width bar that allows me to wrench my wheel side to side in ~5-degree increments (I guess you could call it 'steering' but that's not what it felt like).
Super juicy review fodder right? Rabble, Rabble! RABBLE!
It's not quite that simple though. We are talking about one of the most commonly spec'd headsets/bearings on performance road and mountain bikes ranging from mid-level to 10k+ wunderbikes. Its likely on more than 50% of the bikes 3k and up on your local shop's floor and I've sold and serviced hundreds of bikes with this headset in my time in the bike industry. I've never seen one do this.
I've seen bikes with this bearing so rusted it takes a significant twist of the bar to break them loose at which point, pitted to the point of indexing as they may be, you could still ride the bike to your local shop to pick up a replacement ~$20 bearing. But I've never seen one do this.
What's more fair? Mention the bearing and potentially have it read as a black mark against the bike in question – not the bike in any of the photos in this post for the record – or write it off as a rare occurrence, replace it with the same/same and move on with riding bikes?
And all this has me thinking: what is more fair?
10/10 bikes come with no grease on the rear thru-axle. Better to take it out and grease it at home then figure out how to remove a seized axle in the pissing rain while your riding 'friends' heckle you?
When I buy a bike for myself I build the bike for myself. It gets stripped to the frame. Every bearing cover, bottom bracket, suspension pivots, headsets, hubs where accessible gets popped and bearings get re-greased. Brakes are always bled before they are ridden. Axles are greased. Bolts gets grease, Loctite, or Anti-Seize depending on the application. If the cables and housing are cheap junk they get replaced with Shimano 4 mm mated with Wheels Manufacturing machined housing ferrules. You get the picture.
When I get a bike to review I do a bolt check and brake lever squeeze to make sure I'm not going to be killed by whoever put it together. I put base settings in the suspension, air up the tires and maybe swap the stem/bar to optimize the fit. Time to ride! You get the picture.
Let's say I get a flat on the trail on a test bike and I can't remove the rear axle because it is seized. Is that an issue with the bike? What if the stealth dropper post cable wasn't tightened properly in the frame and part way through the ride I'm experiencing #10 on Cam's list of MtB Dork-Ups?
The bike develops a creak in the bottom bracket in short order that is easily resolved by removal, grease, re-install. Is that just maintenance or is it worthy of some black on white in a final review?
Should I rebuild the bike as I would my own, and limit the possibility of experiencing these issues OR ride the bike as I assume most riders do and report on issues I would never experience if the bike was my own? These are some of the questions I find myself asking every time I saddle up a review bike.
---
Should test bikes be built the way most are ridden?