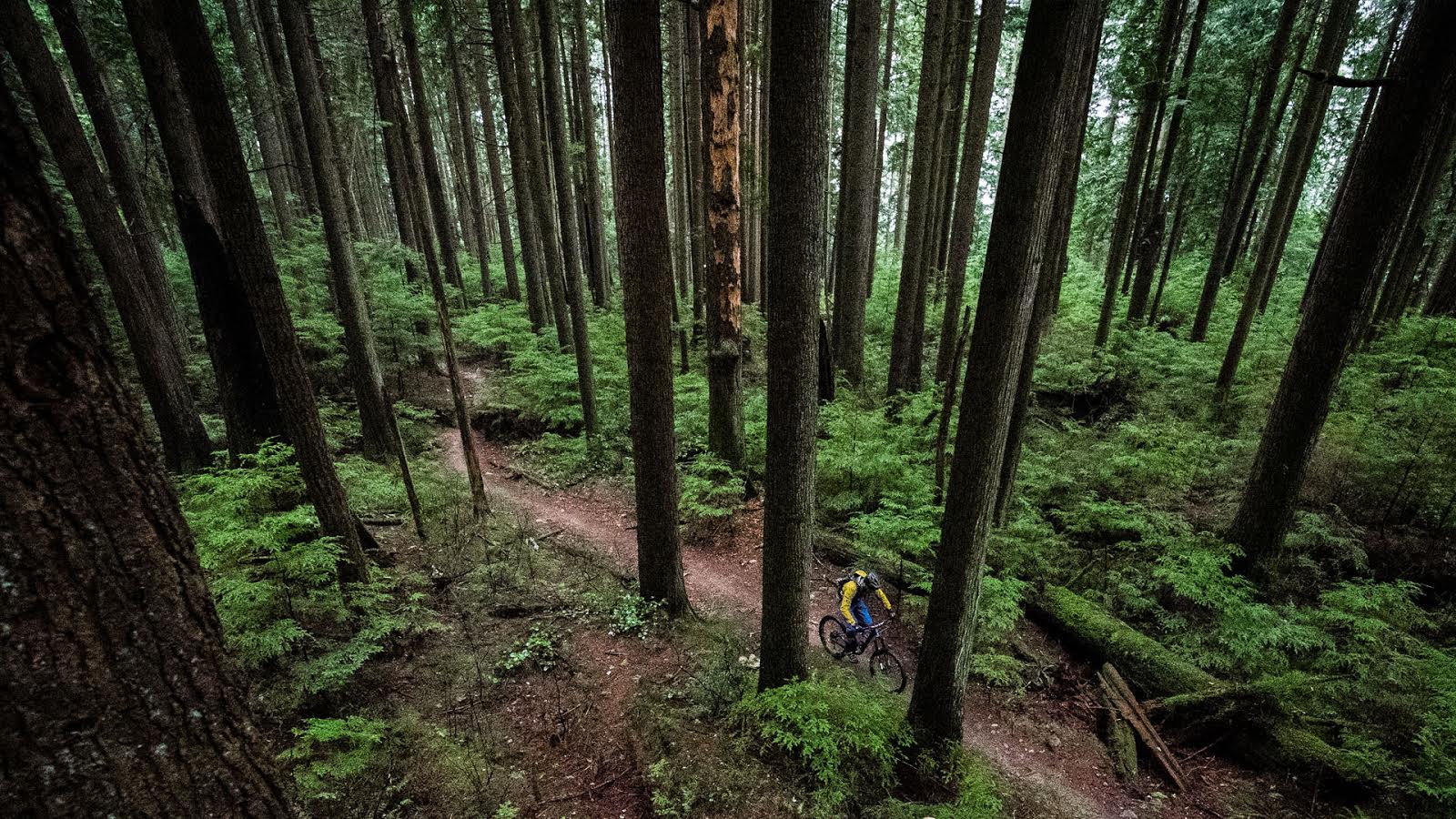 Whatcha Packin'?
As we count down the days until 2015, the staff at NSMB are taking a look back at some of their favourite articles from the past year. Whatcha Packin was originally published on May 28, 2014.
---
Crap. Gear. Stuff. The essentials.
An element of any ride is bringing stuff. The way you carry your stuff, and what stuff you carry, is part of your identity as a rider. In simpler times there were fewer options: a water bottle, maybe two, and a tube and tool in a seat bag. Or maybe you were a recovering roadie that used those pockets in the back of your jersey to actually, you know, carry stuff. But now lots of companies are trying to figure out new ways to help us skin this cat. From the morning quickie to the Saturday epic, everyone's got their ideal bag or setup. No matter how you roll, we can all agree that proper preparation prevents piss poor packing performance.
The Absent Minded Packer
"Damn, I know I had it out before I left."
This person means well but has a habit of messing it up. Maybe they used their riding pack for a hike, or emptied it to dry it out and never put it back together again. Whatever the reason, two shock pumps and no tire pump isn't helpful, kinda like a "drawerful of spoons when all you need is a kniiiiife". The AMP is not the worst offender by far. At least you tried, buddy. Here, you can use my pump.
The Overpacker aka the Packrat
"I know it's in here somewhere…"
An Overpacker may as well be labeled with the undesirable Hoarder tag. Their bag contains so much stuff that they don't even know what's in there. They're just sure that whatever anyone may need is likely sitting in a crevice between the side of the water bladder and a waist strap bolster. Real world examples of what your buddy with the stuffed 28L pack is actually carrying while pedaling up 1,500 meters today:
Half eaten banana from 2012 ("I'll just save it and put it in the freezer for my next batch of banana bread")
Still damp board shorts from last summer – you never know when you'll find a swimming hole.
24″ schrader tube (but he rides 29″ presta)
Spare derailleur hanger from two bikes ago.
Spare chain links (yay!) for a 9 spd chain (dude!)
2 Harmonicas (g and c)
Map of cypress bike park (closed in 2008 after one short season)
529 Pesos
Strange herbal susbstance (made mouldy by the banana)
A lightbulb (miraculously intact)
Empty fireball bottle
One sock (don't ask, don't tell)
Two left gloves
The Minimalist
"I just like to be light and fast, man."
Not to be confused with the Dumbass, the Minimalist is deliberate about their choices. No amount of tinkering is too elaborate. Like a custom made multi tool with Ti fittings and superfluous tools removed. Their tube of choice? A 26″ presta, because it's not only the smallest and lightest, but can be made to fit any wheel size in a pinch. Inflation? Micro pump or even CO2 with a euro-style inflator (just a small brass neck and a plastic knob). As a hiker, the Minimalist would cut down their toothbrush handles. You get the picture (and that picture contains a handful of toothpaste slobber).
The Dumbass
"Hey maaaann, can I like, borrow a tube?"
You can find the garden variety dumbass walking his bike down Whistler Bike Park with a flat. When confronted with a Dumbass, I will, if asked politely, hand him a tube, and then wait. After removing his wheel, he will then realize he needs a tire lever. I make him ask before handing it over. He is starting to realize it might be easier to carry what he needs next time (or switch to tubeless). With the fresh tube mounted, a new need becomes apparent: inflation. I wait until he asks for that, too, and then hand over my pump to the DA – his lesson now fully being learned. One would hope. Probably futile.
Hey Bike Park Dumbasses: I get that you'd rather run laps without a pack. Guess what? We all would. But in the absence of a vending machine full of tubes and an inflation station in the bike park (which we could all get down with – look into it, Whistler!), carry a spare tube and a multi tool at the very least. Tape it low on your frame and pretend it's lowering your Center of Gravity. If you are carrying at least a tube, I will think you're far less dumb even if I still have to lend you a pump. And a lever. And another lever. At least it's not 2005 anymore when the rear axle on many DH bikes required two 10mm box wrenches. Those suckers were heavy.
The Enduro Fashion Whore
"Yo! Do my goggles match my shorts?"
Let's just get this straight: ENDURO is RACING. If you're not RACING you're RIDING, which is also known as MOUNTAIN BIKING. Still, if you're riding as if equipped for an Enduro RACE, you're doin' it right, because you are coming prepared to deal with the problems you could reasonably expect to have to deal with after a hard day of riding (or racing. oh, just fuck off already):
Hydration pack complete with straps to carry padding and a full face. To achieve the "Full Enduro", you wear one helmet and carry the other, depending on whether you're climbing or racing. If you do this when you're not racing, you are douchedrizzle.
Goggles, spare lens, and sunglasses. Because racing and after racing require different looks.
Tube, CO2 (optional), pump (not optional), levers (optional if you're a former shop grom/stud)
Multi-tool including spoke wrench and chain breaker, bit o' duct tape, pocket knife
Spare chain links and derailleur hanger (now you're really nailing it), zip ties
You get the picture. As much as we mock the EnduroBros of the world, they're making things colourful on the trails these days. Maybe leave the white clipless shoes to the roadies, though. If you're going for a shorter, more casual ride, you can convert instead to a FannyPacker, and it must be said: you can make a case for riding with a fanny pack (sorry: Hip Pack), but you'd better be ready for some abuse from your buddies. Unless you're Nathan Riddle, in which case you're too fast to hear anyone mocking you, and too cool to care, anyway.
The FannyPacker
"Guys, if you just tried it, you'd stop making fun of me."
So goes the refrain of everyone who tries something goofy a year before it hits the mainstream. Except Paddle Board Yoga. That really is dumb. But hip packs are coming back. We think. At least for shorter rides, it's nice to get the straps off your shoulders and minimize the bouncing around back there. But you can't carry as much of anything, so choose wisely. And you will get abused – even by other people that own hip packs and aren't wearing theirs that day.
The Boy Scout
"Oh wait, I have just the right tool for that."
Not to be confused with the OverPacker, the Boy Scout is carrying tons of stuff, but none of it is useless. Multi-tool and Leatherman? Check. First-Aid kit including Benadryl for someone's bee sting allergy, matches and an Emergency blanket? Yes, sir. Flask full of single malt? Not very Boy Scout-like, but very Boy Scout leader-like and, yep he's got it handled. Your 2-hour ride may not benefit from having a Boy Scout present, but your weekend-long smash-a-thon will always benefit from having the guy along who suffers through carrying the extra food, tools, and emergency supplies that will keep your crew rolling – or at least help deal with the crazy scenarios that will happen if you ride often enough, for long enough. You're the sweaty, overstuffed-pack-toting wind suckers suffering at the back of the line, but we appreciate you. Thanks, Boy Scouts. Now where'd you put that scotch?
MacGyver
"Let me take a look at that."
Defined less by what's in their pack as they are by what they carry between the ears, the MacGyver usually worked in a shop as a wrench, and raced, and has worked tech support, and probably inside sales somewhere. His pump has 10 wraps of duct tape on it, and he carries gum so that he can chew it and use the wrapper to patch up a blown sidewall. If there's another rider archetype as useful to have along as a Boy Scout, it's a MacGyver, because they're also the ones that'll diagnose a problem with your truck before it happens, and then be able to walk in and out of a MoPar in 5 minutes with the correct new fan belt and change it out with the tools under your Tacoma's back seat. They'll eat the shittiest blackened hamburger patty off the grill and never complain that the beer isn't crafted by a beardo with more hops than a sophomore power forward. Cold and in the can always suits them.
---
What category of packer did we miss? And which one(s) are you?