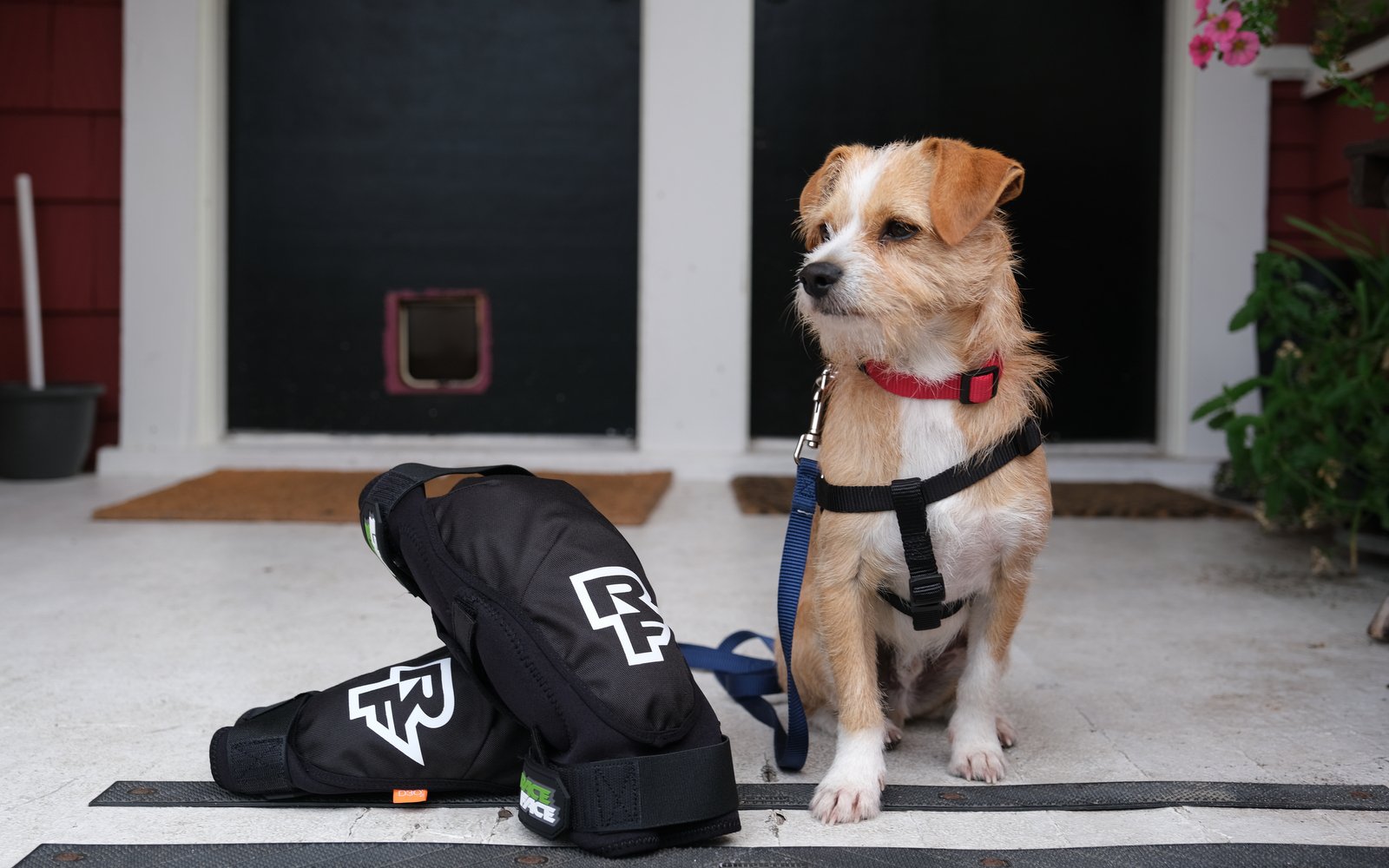 Uncle Dave's Ode to 10-Year-Old Knee Pads
What should I do when all my Bike Shit gets Stolen?
For most of you, the confession that follows will not represent anything along the lines of a "surprise." In most situations I'm not known for having a super great bedside manner, so why would this situation be any different? So...here goes... When people get their cars broken into, I am (probably) the least sympathetic person in the entire world. I respond thusly:
If you leave something out that can be stolen, eventually it will be stolen, and it will be your fault.
People who have recently experienced auto crime seem to respond poorly when you say things like this. But it's a nearly foolproof plan. If you don't leave things in your car, then it is impossible for them to be stolen from that car. For years I never left anything in my car. Ever. EVER!
And then I...got lazy? Got tired of getting told to pick up my shit and not leave it heaped in a bag by the front door? It was just easier to leave my riding gear in the back seat of my truck? "Who is going to steal that shit, anyways?"
Somebody. Somebody is going to steal that shit, is the answer to that question.
I got the text. "The neighbour says your window is broken." I was already riding home, and it gave me a really good chance to think about all the shit I'd left in my backseat, and to battle the demons of somebody who realizes (just a tiny bit too late) that they've done something pretty stupid. My frustration grew exponentially the closer I got to the scene of the crime, as I remembered additional items that I had left in the back seat of my truck. This list of items included:
1 - Two brand new Maxxis tires! Why did I leave those in my truck for two weeks! Honestly, if you happen across a set of 650b Minions still in the package with "Tolnai" on the label in masking tape, let me know. This one really stung. I contemplated which tires to buy for many, many months, and to have them stolen is a real kick in the crotch.
2 - My trusty Park floor pump.
3 - Several pairs of shoes.
4 - My pack that I never ride with anymore, complete with: shock pump, mini pump, air pressure gauge, Y-tool, little tool roll full of all kinds of things.
5 - 3 sets of gloves.
6 - Two sets of knee pads, including one newish pair of Dainese pads I've been meaning to photograph so that they can be reviewed and one pair of going on 10-year-old Race Face knee pads. (Sorry Dainese!)
7 - One helmet.
8 - A whole bunch of other Dainese stuff that I've been meaning to photograph so that I can finish (start?) reviewing it. (Really, really sorry Dainese!)
9 - Various locks of dramatically differing levels of security.
10 - One pair of smith riding glasses complete with several lenses.
11 - One handy duffle bag, just to keep everything all in one place, for easy getaway.
Some of these things I even paid money for! All gone! Except my floor pump! This actually made me really, really happy, because I like that pump quite a lot.
So, yes, my own stupidity led to a number of items getting stolen. And back to posing my own questions and answering them... "Who is going to steal a sweaty helmet and a 10-year-old-pair of knee pads? Who even cares?"
Well, as we mentioned before, somebody will steal it...and as I'll mention now...Me! I care! I care way more than I should about a helmet that somebody gave me and that didn't fit all that well (the inspiration for this article, actually). I care way, way more than I should about my Y-tool and my shock pump and my gloves and all that shit. I kind of care about the glasses, but I never wore them but I should have! I really should have, and now I can't!
Most of all, though, I care about those damn knee pads. I actually remember when I bought those knee pads. They were a last minute addition to an order I put together while assembling a commuter bike in 2008. Seriously. 2008. Shit, those things are 11 years old, not 10! And I wore them on pretty much every single bike ride I've done since that time. I swapped in a few different pads here and there...I passed up on numerous chances to test other knee pads. They were the one thing in my rotation that seemed to never leave as there was no reason to. They fit me really well and didn't move around very much. The seams were all intact. The velcro was getting a bit ratty. They smelled terrible no matter what sort of "washing" they faced. I thought about replacing them several times over the years. But I didn't. They were in such remarkably good shape, it actually suggests that (possibly) there is no real reason for me to be wearing them, as they most certainly never were the first point of contact for any of the multiple crashes I had over those 11 years. Those knee pads were quite possibly the most consistent object I have owned in more than a decade. And now...they are gone.
And I say this as a guy who just sent an e-mail to Race Face asking them to send me a new pair of knee pads to replace the ones that just got stolen. Which, surprisingly, they did! If I'm this upset about my 11-year-old knee pads getting stolen, imagine how upset you're going to be if the same thing happens to you?
So, our lesson this week is simple. Don't leave your shit in your car! If you leave your shit in your car, it will eventually get stolen. If your street has 3-4 different spots that are littered with broken glass (and I live in the "safe" part of town!), pay attention. Don't leave your shit in your car! I'm looking forward to another 11 years of Race Face knee pads and I am most certainly not going to leave this pair in my car, ever again. I mean, I probably totally will, but we'll see how long it takes. And stay tuned for lots and lots of gear reviews in the near future, as I slowly replenish my rotation.
Sorry,
PS - We got a new dog. His name is Gizmo. He's from the mean streets of LA, and he's way smarter than me and that makes me a bit nervous for the things that he is going to get himself into. I think he has the potential to be a miniature trail assassin.
---
Uncle Dave's Music Club
I wrote this a month or so back for an Uncle Dave I ended up delaying too long to use. So it's late, but it deserves to be here. And, this selection feels pretty fitting for this article.
Man. It feels like all too often I'm posting about the music of someone who died. Unfortunately, with the passing of David Berman, here we are again.
I was never a super fan of the Silver Jews, but they were one of those bands that was just right at certain times. There was a depth to it that spoke to a particular feeling. I'd find myself scrolling through my music library and I'd just get hit with a sense of perfection when I'd re-stumble upon them at the perfect time when an itch needed scratching.
Random Rules
What were you listening to in 1998? I love this song so much for how from the heart it feels. Nobody writes a song like this to make a million dollars. No matter the time or place, it can take me to the weirdest combination of sadness, regret and hopefulness.
All My Happiness is Gone
Purple Mountains isn't the most accessible music you're likely to come across, but there's some real nuggets scattered about.
"Lately, I tend to make strangers wherever I go
Some of them were once people I was happy to know"
Jesus. Listening to these back-to-back, there's a lot of melancholy here. A lot of regret.