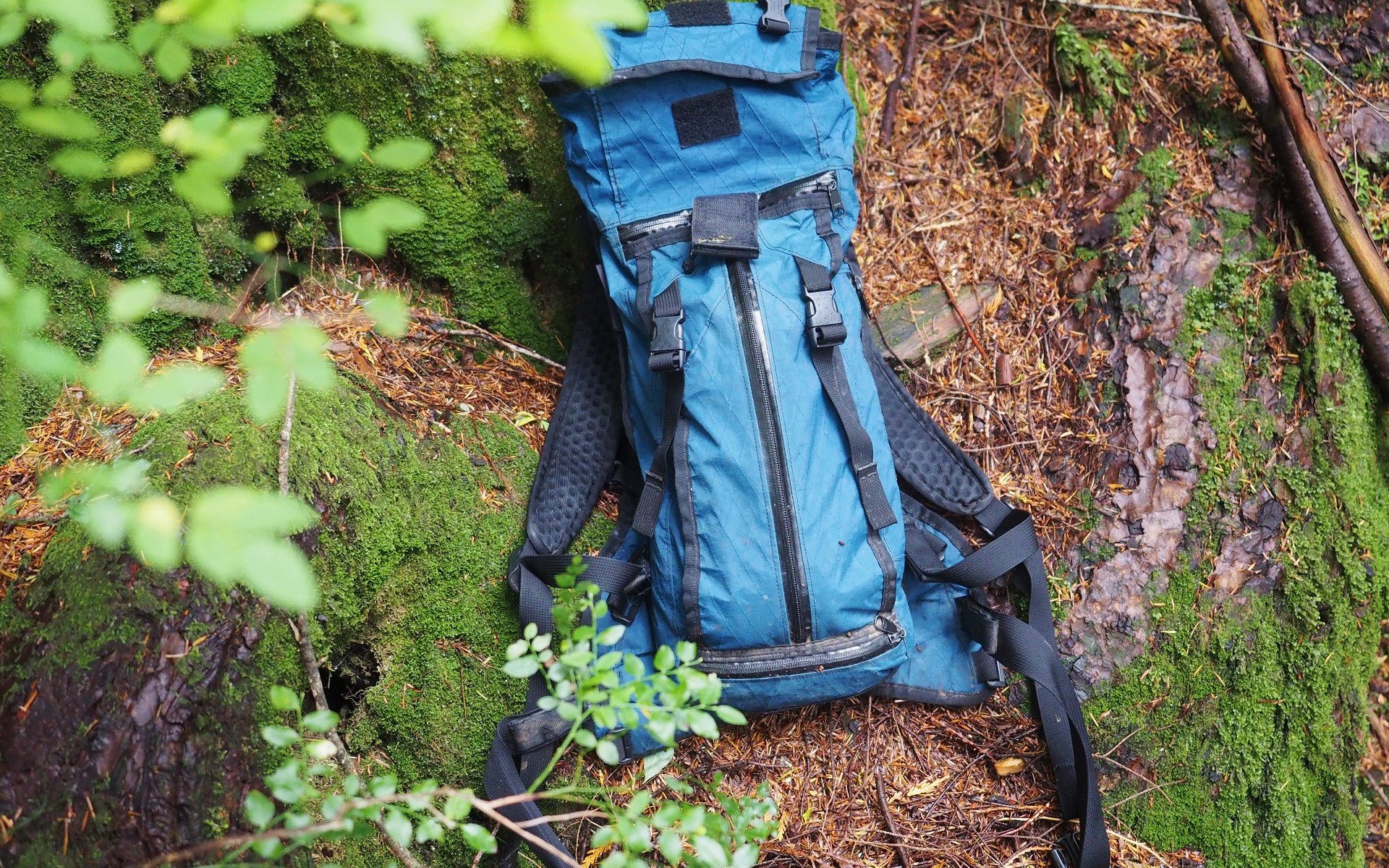 Editorial
What To Pack: Winter Edition
Packing
I was on a creeker* ride with fellow opinionated bike nerd James Wilson (of Obsession: Bikes) and he listened politely as I waxed about the virtues of mountain biking unencumbered by a backpack. It was before fanny packs made their comeback but between my seat bag, jersey pockets, pump straps and water bottle I figured I had it all sorted.
James blasts his bike into a steep techy climb and as soon as he can hear me sucking hard for air he lays down his counter punch. "I like my pack" he says "shoes, helmet, bike, pack - I keep it all ready to go and I can be off riding at a moment's notice when the opportunity presents itself".
As my life has gotten busier the number of rides I've done sans pack have decreased significantly. There were maybe one or two short ones in 2017. These days I keep my pack watered up and fully stocked to go when opportunity knocks. My lights are charged, my shoes are warm on the PEET dryer, a dry helmet is in the cue and I always have at least one bike that I know is aired up and confirmed tight.
*As famous as the North Shore is for the three local mountains - Seymour, Fromme and Cypress - there is also an abundance of suburban trails, both gravel and single track, often focused around waterways (creeks) which are great for getting the heart rate up and sweat on - particularly when snow prevents riding at higher elevations.
Night Rides
This is the time of year when our local SAR is reminding folks to carry a light (not just your cellphone) because so many trail users get caught out at sundown. A crash, flat tire or other mechanical can force an uncomfortable night in the forest.
I ride at dawn, dusk and the hours on either side so I always have a Petzl lamp sitting in the bottom of my pack. I change the battery and test it every year in September. I have needed it a few times.
This winter I've added Bontrager's Ion 800 R headlamp to my pack 24-7. It doesn't pump the same output as the NiteRider systems I use for dark & dank North Shore nights but its 800 lumens for 1.5 hrs are totally usable for most trail riding, especially combined with a bar mounted light. The Ion series uses GoPro standard mounts and I have a couple of helmets that use a tool-free and strap-free GoPro mounting clip. The trick is just remember to mount the Bontrager lamp on the proper mount for the helmet I'm wearing.
When I have juice left in my legs the US$100 800 lumen light is great for riding a lap of the lower trails on my local mountains or for the spin home after an almost-night ride.
When the going gets tough...
...the tough get Goretex. Perhaps the dorkiest looking kit I own is also one of my oldest pieces. My Gore Bike Wear cycling cap gets pretty gross pretty fast when I'm pedaling hard but on a truly torrential wet-and-cold day it's like my own rainbow rimmed box of sunshine.
I never start a ride wearing it but if I start getting the shivers I pop it on my head and life is suddenly better. It's my never-be-the-wet-weather-whiner on a ride secret weapon.
I also always pack a super light windbreaker of the stuffs-into-its-own-pocket variety. I've worn this Dakine Breaker at least as many times to the coffee shop as on the trail but either way it's a handy piece to have when I need it and at under 60 grams it is not a bother to carry.
The Breaker is soaked in a minute of heavy rain but in a surprise drizzle it's definitely better than nothing. On a colder than expected rainy ride I'll put it on under my rain shell and it's great for helping to trap body heat. Most importantly it can be a wee bit nipply sitting outside my favorite institutions after a ride.
I always carry a heat reflecting 'space' blanket. It's been in my pack since the days when they cost $1 and in such rough shape I am too embarrassed to share the photo. A good reminder that I have been planning to buy the bivy version for a couple of seasons. Maybe a two-person bivy for those sweaty post-crash trail side snuggles.
Trails for All; Trails for Weather
The other thing I pack with me for winter riding is knowledge of the local trails that are designed, built and maintained to handle traffic in the rain. If I have any doubts it is really easy to contact the local trail association where I'll be riding for advice.
For my local go-to wet weather ride I have a "have-at-'er" from the builder of a well armored trail with excellent drainage (7th Secret etc. - thanks Pete!). I also recommend this write-up by TORCA's Steve Sheldon as an excellent resource for winter shredding with a low-Karma hit.
What's missing? Anyone throw an electric hand warmer in their pack for those times the hands freeze up to the point of refusing to cooperate? How much extra good do you carry in the winter?
Obviously riding off-season in a rain forest is a lot different then in the freezing cold and gear needs will vary greatly but I know there are some great universal products and tips out there.