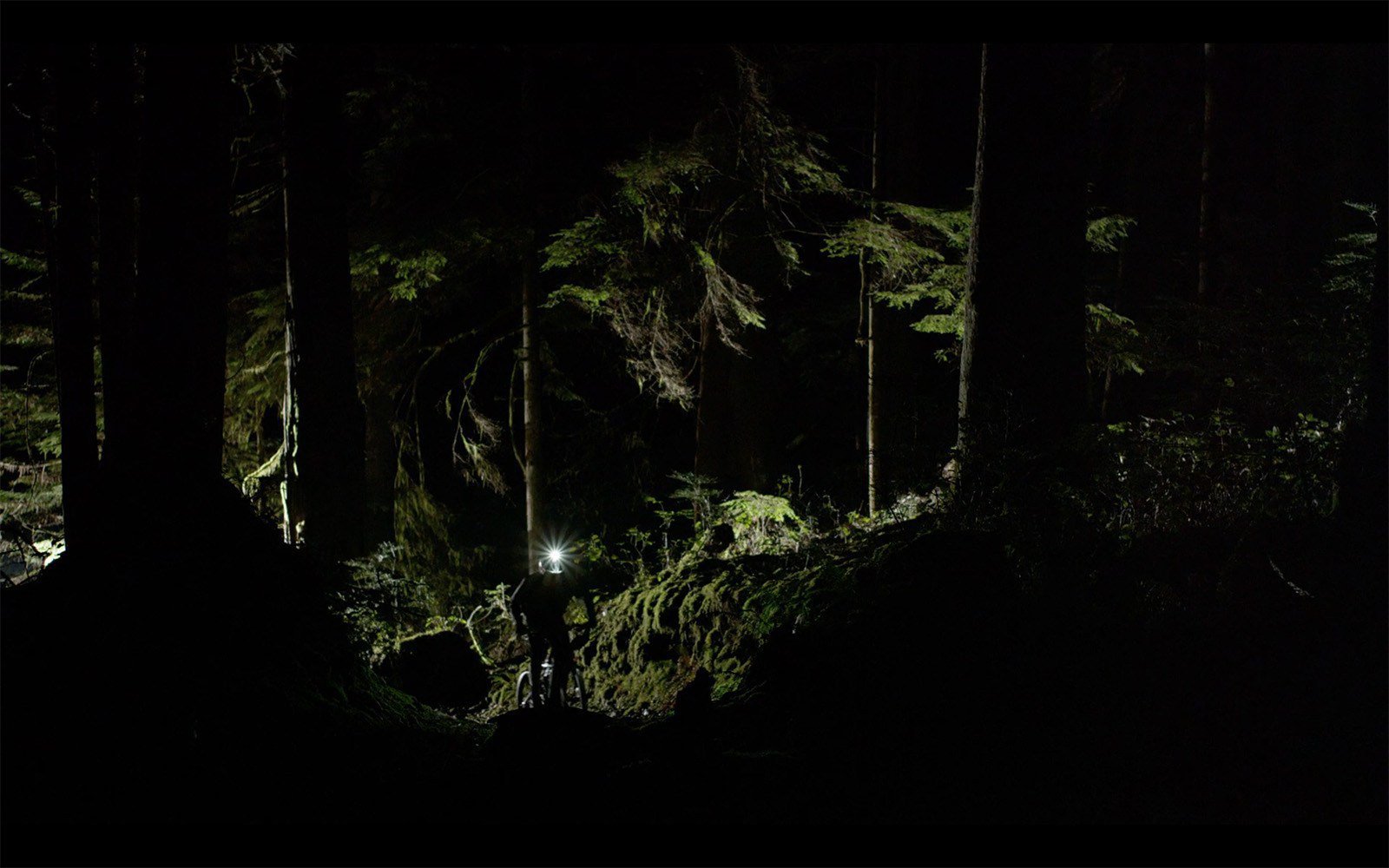 2-MINUTE EXPERT
What Makes a Quality Bike Light
Presented By

2-Minute Expert is a new feature on NSMB that distills technology and other concepts into short, easily digestible chunks.
---
Shorter days and worsening weather means that night riding is back on the menu for a lot of us. Working out at the gym may not be an option this year depending on where you live. So there should be an uptick in the number of people dragging out their old lights, or getting into night riding for the first time. And the first question, always, is "can I get away with running cheap lights, or should I invest in better ones from reputable brands?" At NSMB we've had a lot of experience with both, and we can all attest that investing once in the right lights is the way to go, for reasons ranging from not getting stranded in the dark when your cheap lights crap out, a legitimate fear that cheap battery chargers can start fires, and the knowledge that the lumen counts and battery times on the box can be counted on when you're an hour into a solo night ride.
You're going to need one light for your helmet and one for your bars. This will give you two angles from which to aim the beams, helping disperse shadows from different angles, and also give you a good combination of spot lighting (on your helmet and directed by where you're looking) and flood (generally handled by your bar light). The really good news in all of this is that lights have come down in price quite a bit in the last five years. It wasn't long ago that you were looking at $400 or more to get a decent 2-light setup, whereas now you can toss plenty of light down the trail for about $250 US (you'll need to spend more for long rides or really bright lights for high-speed or super technical riding). Unlike most other gear decisions, night lights are unique in that they unlock more ride time if you have them: the freedom to ride after dark, or stretch out rides that would otherwise be shortened. It also means the freedom to pick your ride time for when the weather improves - sometimes it rains all day and clears up just as the sun goes down (thanks, Murphy!) but with lights, you have the freedom to go later when it's not so terrible out.
We leaned on our friends at Blackburn Design to give us some insight into how lights are designed, as well as what to look for when deciding what lights are right for you.
FL1 Certification
FL1 certification is a big deal for Blackburn. Not every brand uses it, but it would be better for all of us if they did, because it allows a true apples-to-apples comparison of the two most important attributes of a light: how bright it is (measured in lumens), and for how long.
For example, a brand promoting a non-FL1 certified light might say that it runs at 500 lumens for 20 hours. In actual fact, if measured using the FL1 standard, it might output only 500 lumens for a short while, and then run at the brightness of a lit candle for the rest of the time making it essentially unusable. FL1 stops measuring lights when the battery is down at 10%, because that's when a Li-Ion battery stops being capable of running at full power.
The upside of all of this is that you can trust the battery time and power claims of a company that uses FL1 certification for its lights.
Ingress Protection (IP) Rating
You've no doubt become more familiar with IP ratings over the last few years as they've become popular in use with mobile phones and other home electronics. IP - or Ingress Protection - ratings determine how protected a device is from things like water and dust. Water is the most important one, of course, as you don't want it to get into your light and cause a short-circuit. A unit's IP rating is a good measure of its durability and longevity, because it is a good indicator of build quality.
In a nutshell, here's how It works:
First Digit: Solids Protection // 6 = No ingress of dust; complete protection against contact.
Second Digit: Liquids Protection // 7 = Immersion up to 1m. Ingress of water in harmful quantity shall not be possible when the enclosure is immersed in water under defined conditions of pressure and time (up to 1 m of submersion).
Therefore an IP 67 rating (like on Blackburn's Dayblazer 1100 and Countdown 1600 lights) means a unit is dust-proof, as well as submersible in up to 1 meter of water for up to 30 minutes. In other words, plenty of protection on even the wettest, dirtiest, most abusive above ground use you can imagine, 365 days a year. For the hard life of a night life in an environment like the North Shore, IP 67 is what we'd be after. Thankfully there is a good selection of lights out there with that rating.
Reflector Design
Reflector design is continually evolving and, combined with battery technology, is what is most responsible for the rapid improvements in bike light performance and value over the last 5 years or so. Where performance is at a premium, such as night riding on trails in a technical environment, or at speed, you're going to want more than one LED to handle the task. Otherwise, the designer is forced to choose a middle ground between spot lighting (which handles details as well as seeing further down the trail at speed) and flood lighting (which gives a wide field of view but less power and acuity in any given area).
Blackburn's Dayblazer 1100 uses a design that stacks 2 LEDs vertically. The top LED is the primary worker, using the most power to cast a beam far down the trail. It uses an 18º beam angle which is a happy medium between tight and wide, giving you fairly broad coverage while at speed. This means that the second LED can be tuned to work like your car's fog lights: it emits a lower-powered beam that is very wide and very close to your front tire, letting you see what's about to be underneath you without overpowering the work of your main beam.
The Blackburn Countdown 1600 has a different way of using its two LEDs. Those two TIR (Total Internal Reflection) lenses sit side by side and run with equal output, which let its designers pack the brightest light into a small package without using spotlights. Rather than the fog light application of the Dayblazer 1100, the Countdown 1600 focuses some of its considerable beam power (from two lights), close to the wheel, while the rest of the beam focuses further down the trail. In this case, choosing a happy medium and multiplying that by two does the job very well.