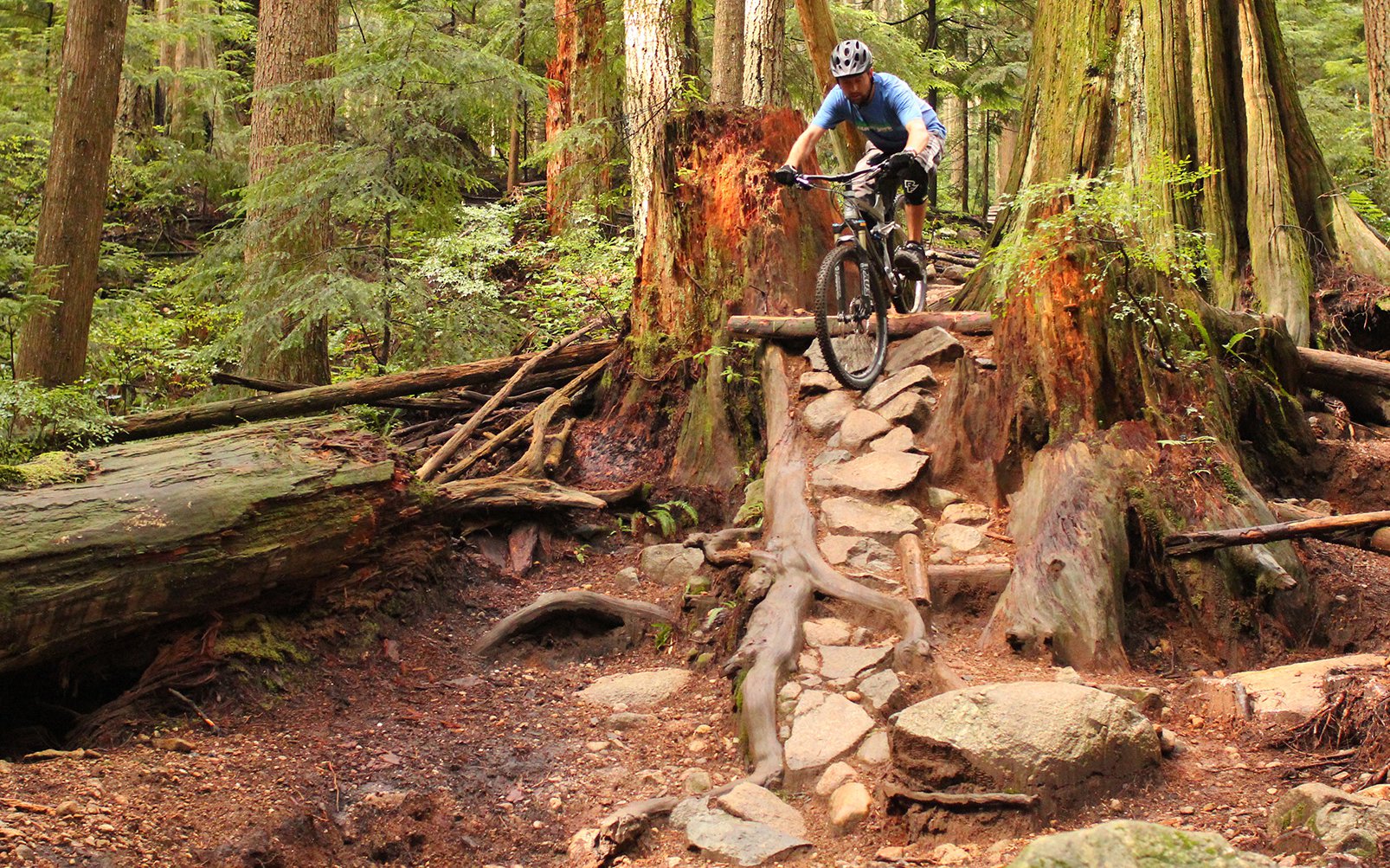 Ask Uncle Dave
What the hell is wrong with me?
Uncle Dave,
On the drive home after a lovely Valentines Day dinner, my girlfriend gently tugged my sleeve and encouraged me to pull in to a local business, where we purchased a novelty vibrating lover's aid. This excited me for two reasons: (1) the experience we were about to share together; (2) knowing that she was soon to be out of town for a while, I could use it to agitate any and all of the air bubbles out of the brakes on my DH bike. When the opportunity to get anal about a good bleed presented itself, I discovered to my dismay, that the device was no longer working. Like many of our consumer goods these days, it too was a made-in-China unserviceable piece of crap - and I was unable to replace the battery. I thought about buying a new one on my own to get the job done - but I wussed out.
As we went to bed together the other night, things were going well, but my mind was continually drifting to my bike and the state of my suspension, wondering when I'd last serviced it. That's when I realized that the T-shirt she was wearing (mine) had sustained a sizeable stain of 5 wt oil during the last service, and the odor was prompting my mind to wander. I found it hard to focus on the matter at hand after that.

What's wrong with me? Are my priorities in life straight? I seem to have intertwined two of my favorite activities, and I'm not sure that it's a good thing. Should I buy two vibrating lover's aids of different colours for different purposes and store them separately? What if they don't have two different colours at the store? Could I just label them with sharpie? If so, do I have to look into the solubility of sharpie ink? Should I wait until Park Tool releases a vibrating brake line bubble agitator? I'm so confused.
Dave, please do NOT publish my real name with this. Both of the scenarios above are 100% true.
Thank you,
Not quite a Romeo
---
Dear So and So:


I kind of hate it when Pete posts about a big prize coming down the pipe, because all of the weirdos (no offense) come crawling out of the woodwork. But then again, it's kind of beautiful when all of the weirdos come crawling out of the woodwork.
And I know what you're all thinking. "As if. Nobody would use such a poor tool to bleed their brakes."  But I reached out to our question asker, and I can assure you, he is this obsessed with his t-shirt and he did in fact think about using a second rate vibrator on his bicycle. He seems very invested.
So, So and So, there are a few things that we need to deal with here. First, and foremost, I think you're on to something. A little bit of agitation during a bleed can't do anything but help. Will it make a difference? I don't know. But it's worth a shot. This could be just the thing to bring your first generation Elixir's back up to snuff.
Next, please don't ever use anything on your bicycle that may end up inside of a loved one. It isn't great to get DOT fluid on your hands, so I can't imagine what happens if it comes in contact with a more tender place. And I can guarantee that your girlfriend would not be a happy lady if she walked in on you servicing your bicycle with her sex toy.
Last, I'm certain that if you really think about it, you can find some other objects around the house that vibrate, just so. Do you have an electric toothbrush? A questionable power tool? I've even heard a washing machine on spin cycle can work in a pinch. Let your imagination run wild. Not as wild as it did...but, you know, wild. If you can't think of anything, then by all means, head on back down to the sex shop and spend a bit more money on a different coloured vibrator.

Sorry,
Uncle Dave
---
Uncle Dave's Music Club
I've been focusing too much on old music, but I haven't been tremendously inspired by anything new lately (nothing appropriate for this audience, anyhow). So we're going to go way, way back. To the 90's!
I throw every song that I really, really like into an iTunes playlist (I know, old school) and it makes for really wonderful moments. I was driving home from a ride the other day, cruising through Yaletown, and I got hit by a dose of the GZA. It was magical. There's a lot to like on Liquid Swords, starting with the album cover, but "Duel of the Iron Mic" is one of the greatest songs ever and should be acknowledged as such.
On a slightly different note, this feels like a good time to talk about Wugazi. When I first heard about somebody mashing up Fugazi and the Wu-Tang Clan, I just about wet my pants. Unfortunately...the Fugazi portion pulls a little bit too much from Instrument, so it limits things a little bit, but there's still some pretty magical moments. "Sleep Rules Everything Around Me" deserves a few listens.
Not quite a Romeo - unfortunately your prize may have a downside. Rather than focussing on your wife you may find your mind wandering to the set-up procedure for your new fork, or what bike you plan to... mount it on. Send us an email to collect your winnings.
If you'd like to win a prize, and have Uncle Dave apologize to you, send him and email with a beautiful shiny question - askuncledave@nsmb.com
Here are some details about your sick Suntour Auron fork in the wheel size of your choice (as long as it is 27.5 and 29 that is). 
Auron 34 RC2 PCS 27.5 or 29"
34mm butted 7000 series stanchions 
15 x 100 QLC2 Ti axle (that's right, non-Boost lovers, this one's for you!)
Adjustable air volume pucks
Tunable coil negative spring
Hollow forged crown
New RC2 PCS damper w/ new fixed high speed rebound piston.
Weight starting at 1970g
$700 USD MSRP