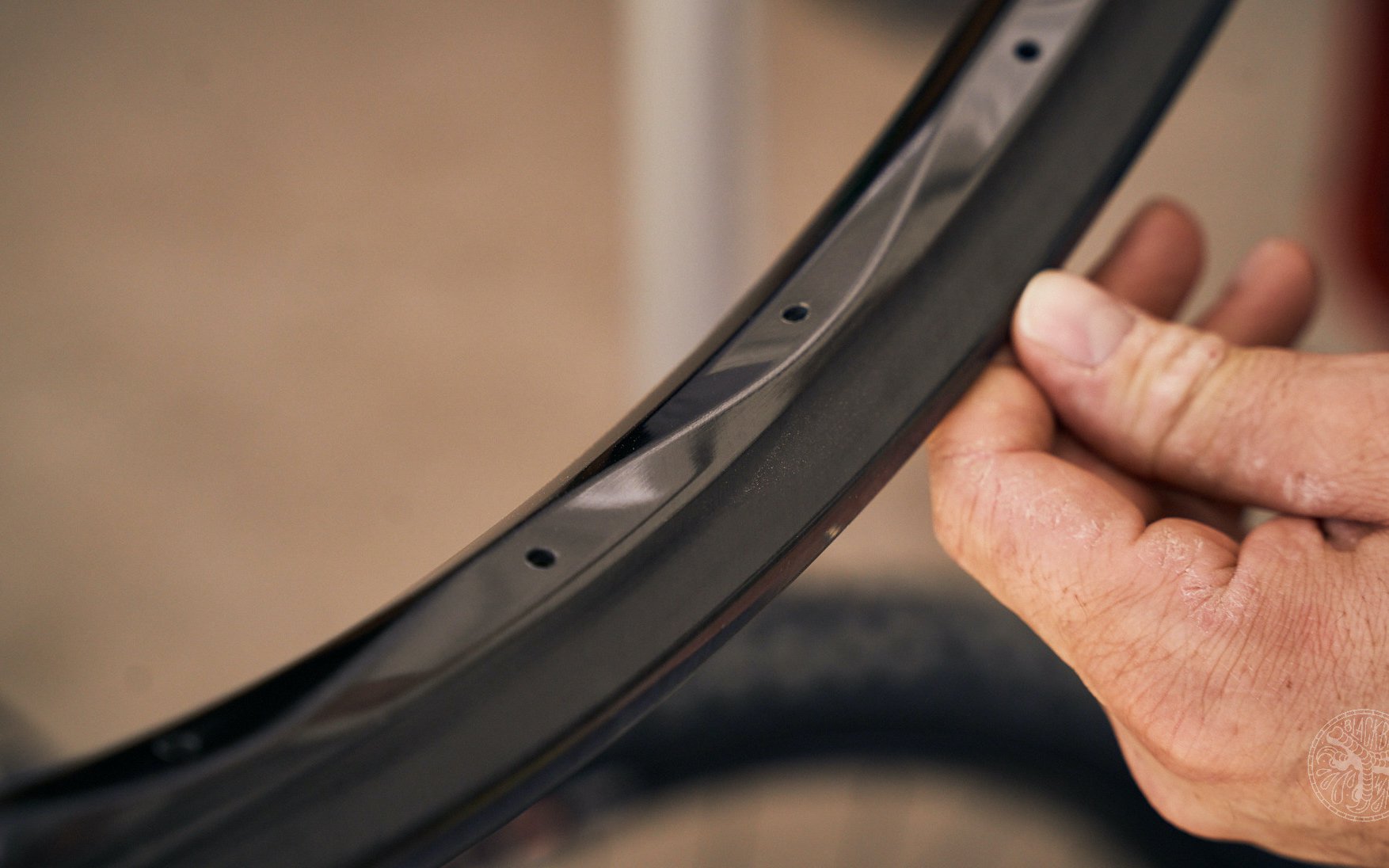 Sea Otter 2022 Coverage
What Gear was Actually New at Sea Otter?
We Are One Composites Ninja Launch
The first year We Are One came to Sea Otter, in a small, plain, out of the way tent, most of the world assumed they still had only one rim. When I went to see Dustin Adams to ask if he had anything new, he said something like, "we do actually." In fact We Are One had designed and built 6 new rims to follow the Union. There were no press releases and no grand product announcements. What is softer than a soft launch? A ninja launch? A shadow launch? I don't even remember if he had free beer. He did however have great product. At We Are One, marketing has always come a distant second to designing and manufacturing. That theme lives on today and WAO velvet-launched both a brand new and as-yet-unnamed rim and two new travel options for the Arrival frame: a 130 mm version and the eagerly anticipated 170 mm version.
The existence of these platforms wasn't news however. From the beginning WAO made it clear that the components of the Arrival 152 were designed specifically to be adaptable to both longer and shorter travel versions; the news was that it will soon be possible to purchase one. Or at least the parts to convert your existing Arrival 152 if you already own one.
Joe or Josie consumer can't purchase a complete bike or frame in the 170 or 130 mm travel versions just yet, but current Arrival owners can buy a frame or purchase the bits needed to convert the frame they already own to 130 or 170. Because both the 130 and 152 take a 185 mm trunion shock, this is the easiest swap. The shock needs a spacer to reduce travel to 50 mm from 55 and upper and lower links. To go from 152 to 170 requires a new shock and upper and lower links.
The ride of the two bikes is said to change in predictable ways; the 130 is more lively while the 170 pushes the sag to 30% versus the recommended 20% sag for the Arrival 152.
The new rim, which may be part of a line WAO will call Convergence, is quite radical looking. Each spoke hole is angled at 7.5 degrees towards alternating hub flanges. Specifically WAO told me; "Spoke nipples sit very close to perpendicular to the rim face evening out pressure on your nipple. This leads to a much stronger overall wheelbuild. We are seeing huge gains on spoke and nipple fatigue keeping the wheel build a lot stronger for longer. Going to this faced angle also allowed us to drop the depth down even further." Dustin Adams told me that testing indicates these may be up to 30% stronger than their already robust Union rims which are aimed at the enduro market. Beyond that WAO is using a new material that they tell us will also improve strength to weight ratio. Aside from revealing this material will come from a new supplier, everyone was mum about the new carbonium.
The new rims are aimed at more than just sheer strength however, and in person it's clear that these are lower in profile than the Union and other WAO rims. The idea is to add some vertical compliance without sacrificing torsional rigidity so the wheels are more comfortable and less fatiguing over the course of your ride. At 17 mm, the new rims are 4 mm shallower in profile than what WAO currently produces. And they look pretty interesting as well.
Reserve Fillmore Valves get Tweaked
Another soft discovery at Sea Otter 2022 was a new version of the Fillmore tubeless valve. The original version had much to recommend it with both high air flow and low clog features but some of us discovered an issue. Although it pumped up incredibly well with my floor pumps, inflation on the trail was a problem. With my favourite mini pump, the EDC from OneUp, I was unable to get a good seal. The first few strokes were okay but as the pressure increased it became clear that I was losing as much air as I was putting in. I tried this in my shop under more controlled cirumstances, attempted slightly different angles and did everything I could to make it work without success.
When I asked the Reserve Wheels department at Santa Cruz about this, I learned there was a new version of the valve that solved this issue. The original valve was engineered to accept a sealant injector. I wasn't clear if this was an existing product or something Reserve was developing, but this accommodation required a small recess and an unthreaded portion near the head of the valve. These elements made it difficult to get a seal with some pumps so Reserve did a "running change" and produced a second version. I believe all new Fillmore valves will be the new style that works with all pumps.
If you, like me, have a pump that doesn't work with your Fillmore valves, Reserve will send you a new set. I am waiting on confirmation about how this will work, and what sort of proof of purchase is required and I will update this article once I have that information.
Small Stuff
Ripton and Co. is a small company making denim for those of us who take part in XXtreme sports. Their Jorts, which I have worn and which I love, are very stretchy and apparently quick drying, making them suitable for at least some riding. And they don't look dorky on mountain bikers, which is a feat worthy of our respect. The people I met from the company are really nice and friendly and the customer service is next level as well. I purchased a pair of joggers for my wife. She loved them but they were a little too big (in my defense, I bought XS which I assumed was the smallest size). She got in touch with customer service at Ripton to work on an exchange and they told her they would just send her a pair of XXS and to just pay forward the pair I bought for her. These are my kind of people!
I came across 5DEV on instagram when a pair of their pedals showed up in my feed. I was interested right away. They looked cool and were manufactured domestically. They are clearly striking a chord with riders and their booth was jumping every time we went by. I hope to get some pedals to test eventually but it seems at this point they are too busy trying to keep up with demand to worry about media types.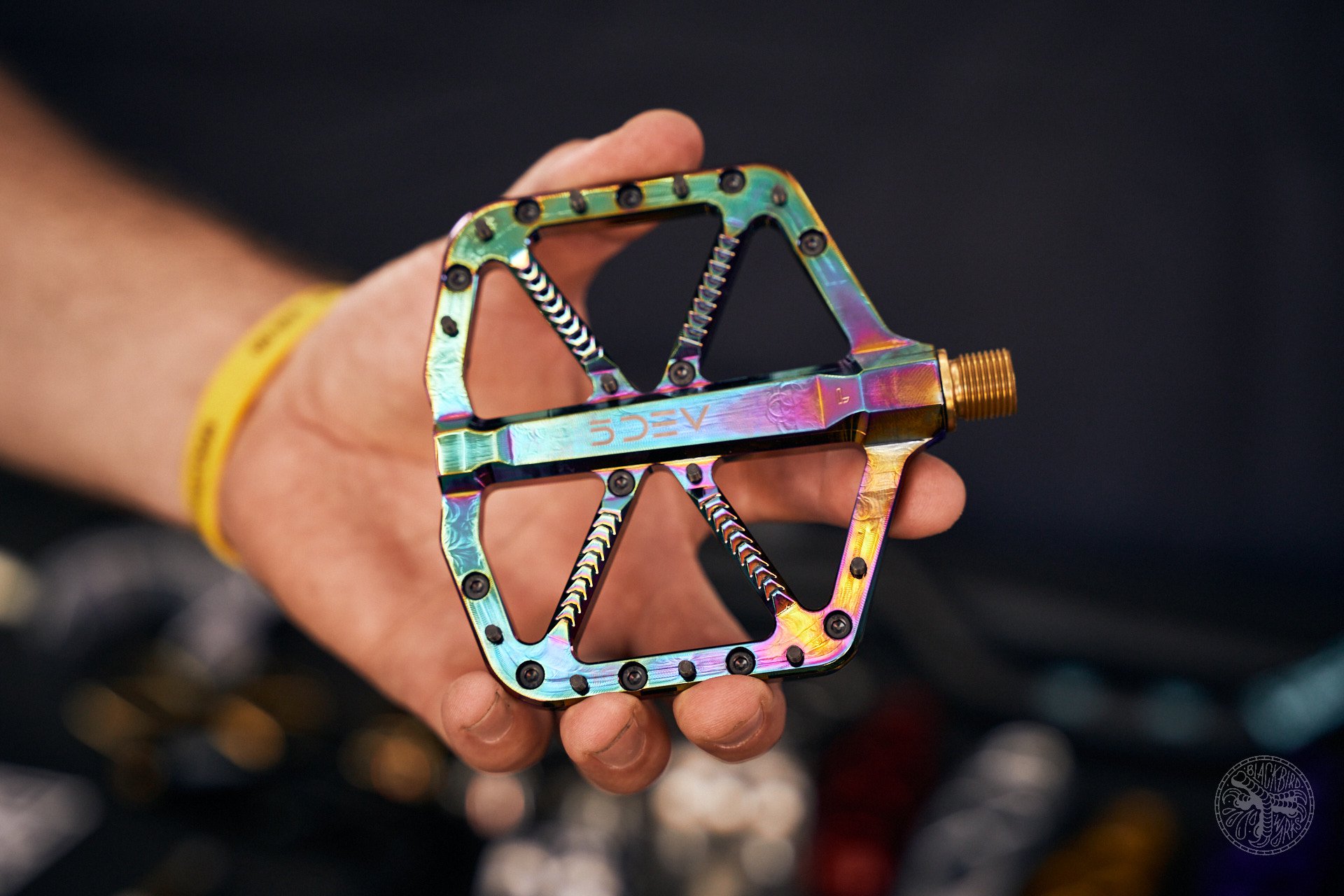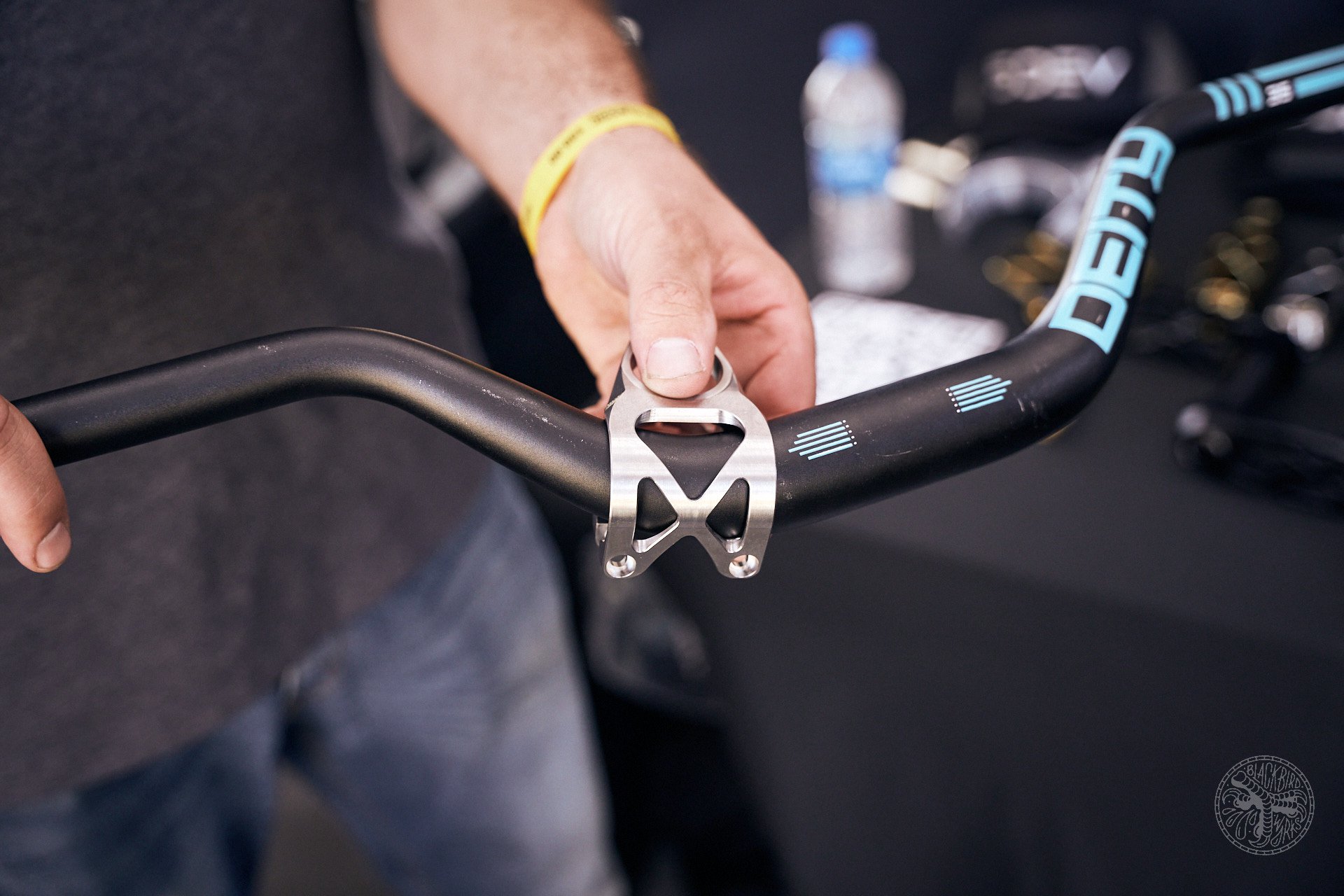 There was a Gee Atherton sighting and we had a chance to talk to him and his long time team manager, business partner (etc.) Dan Brown, who is also the co-founder of Atherton Bikes. Because of the custom tube lengths Atherton can produce, they make their enduro bike in 22 sizes... If you can't get one to fit, it's likely not their fault. That's another bike we'd like to get our mitts on to test and we're planning to put that in motion.
As we wandered around Sea Otter and I ran into acquaintances and friends from my 22 years in the media wing of the bike industry, we often ask each other if we've seen anything cool, new, or interesting. This year there weren't a lot of mind-blowing product releases or surprises but it felt like the best Sea Otter in ages to me because of all of those acquaintances and friends, and much of my time was spent catching up rather than chasing the newest widget.
This year, in spite the impolite nature of its namesake, Sea Otter was indeed a Classic.