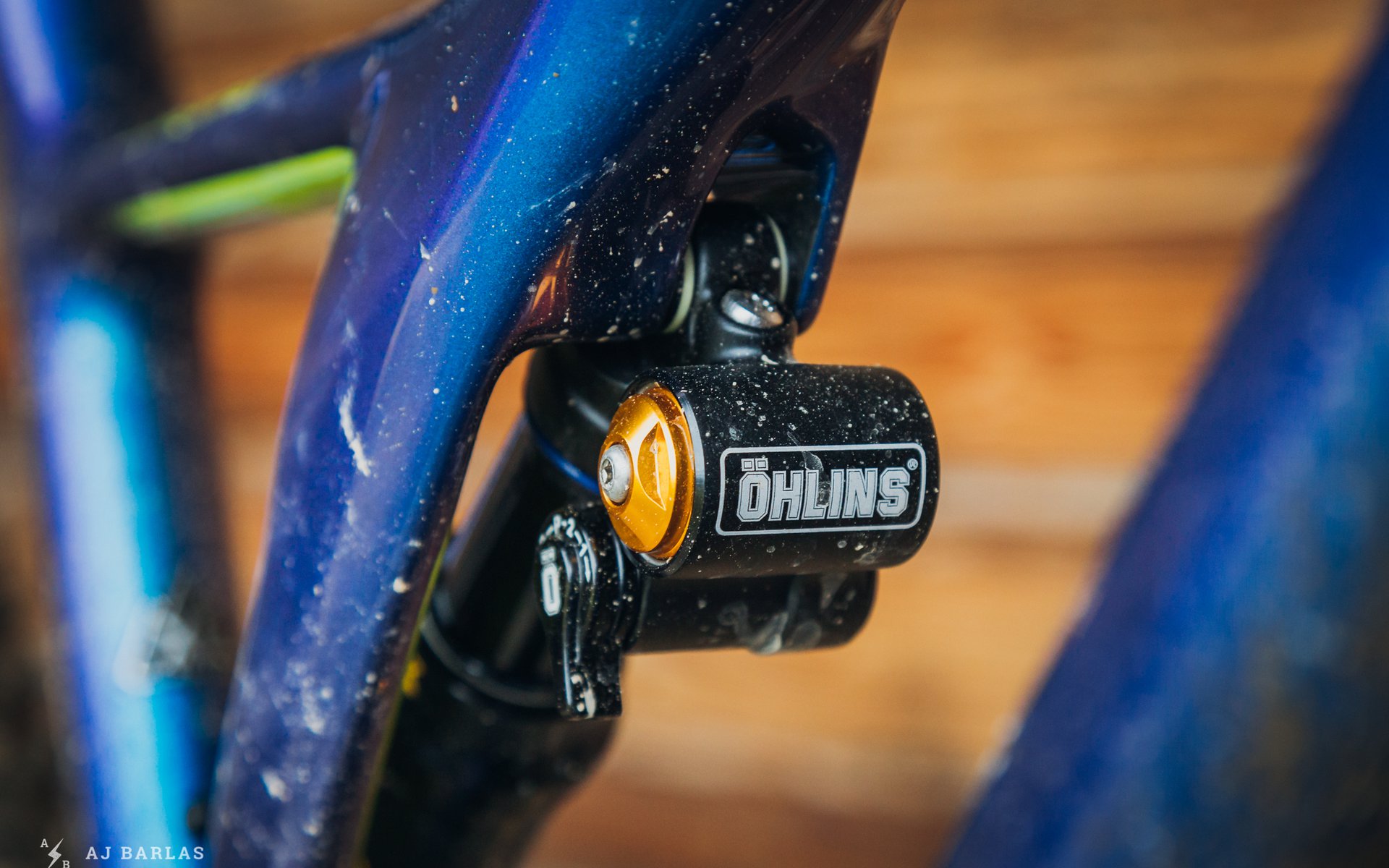 Press Release
What does Öhlins' Sale to Tenneco Mean?
In September 2008, Tenneco acquired Marzocchi. At the time of the sale, many mountain bikers had no idea what it would mean. Hopeful for a reinvigorated Marzocchi MTB division, restoring it back to the glory days, we sat and watched. Marzocchi had a rough trot leading up to the acquisition and unfortunately, it extended beyond. Those who were loyal to the brand knew some of the products still offered excellent performance, but it didn't seem enough for the masses.
Unfortunately post-Tenneco acquisition, the downward spiral continued. Bryson Martin offered to purchase Marzocchi's bike segment but was denied. To Bryson, it appeared that Tenneco didn't care about the MTB division. They also didn't seem interested in selling it to someone involved in its development.*
*More on this in our Podcast with Bryson, coming soon!
Now another suspension manufacturer with a strong MTB division has sold a controlling share to Tenneco. Öhlins Racing will now move into the future as a subsidiary of the "ride performance" giant, who now owns 90.5% of the brand. The two have worked in partnerships for 20 years and together launched the CES (Continuously controlled Electronic Suspension) valve technology in 2003. Tenneco never owned part of the brand during that time.


Ohlins has had a couple of hiccups recently but they've remained transparent regarding the issues and worked to fix the problems. To many, they are a reliable, high-performance suspension manufacturer, and are part of a relatively small group available to mountain bikers. Ohlins doesn't have the clout of Fox or RockShox, but at a minimum, they offer a good alternative.
But who can blame founder, Kenth Öhlins for looking to the future of the brand he built? It's a decision that he undoubtedly hasn't taken lightly; no-one would when assessing their life's work. Manufacturing suspension has been part of Kenth's life for more than 45 years and you can bet he doesn't want to see his legacy tainted. Instead, Kenth sees an opportunity to expand and innovate with the additional resources available through the partnership (raise your hand if you had similar thoughts about Marzocchi some ten years ago). This isn't the first time Öhlins has sold a controlling stake either. Yamaha owned approximately 75% of the brand at one point.
Whether Öhlins is on your trust list or not, the potential of losing another MTB manufacturer to the Tenneco underbelly is a little concerning. Unless you're a gypsy staring into a crystal ball (if you are give me a call), we'll have to wait and see how it plays out. But with the news available it sounds as though everything will remain business as usual at Öhlins, which includes launching their new range of dampers for 2019. Maybe just to be safe we should cross our fingers (and toes) that this doesn't go the same way as previous Tenneco endeavours involving an MTB product. We all benefit from the Swedish brand, adding some competition for the big two.
Öhlins were contacted for comment but hadn't responded by publishing time.
Press Release for the announcement below: 



Kenth Öhlin Sells Öhlins Racing
November 15, 2018
Kenth Öhlin today announced an agreement to sell a majority share in Öhlins Racing AB to Tenneco Inc. Öhlins will become a subsidiary of Tenneco, joining one of the largest global multi-line, multi-brand OEM and aftermarket companies in the world.
Öhlins Racing has been an integral part of the motorsport, motorcycle and automotive industry since 1976, when Kenth Öhlin founded the company and created his first legendary motocross shock. Since then, Öhlins have been setting global industry standards by offering state-of-the-art suspension technology to racing teams, OEM partners and aftermarket. With distribution in 50 countries and manufacturing facilities in Europe and Asia, Öhlins has managed to combine global reach with world-class industry knowledge.
With the acquisition of Öhlins, Tenneco will enhance their position as leading global designers, manufacturers and distributors of ride performance products and technologies. Öhlins will be a subsidiary of Tenneco and keep both its strong brand and team. Kenth Öhlin will continue to be part of Öhlins and provide continuity in strategic and technological development. He will retain a minority interest in the company and serve on the board of Öhlins.

Kenth Öhlin comments "Together, Öhlins and Tenneco will be a very strong constellation. After considering the strengths of both companies, I made the hardest decision of my life—to sell my life's work. I am absolutely convinced that we are going to develop very positively in the future, and that Öhlins will benefit from the opportunities that will now arise due to Tenneco's entrance."
Öhlins' strong position as a technology company with high-end suspension for motorcycle, automotive and mountain bike will complement and further strengthen Tenneco's advanced ride performance portfolio.
Brian Kesseler, co-CEO of Tenneco, comments "Öhlins' technology team will allow us to rapidly grow our premium product offerings for current and future customers, as well as help us win a larger share of business in developing mobility markets."
Henrik Johansson, CEO of Öhlins, comments "Tenneco will help grow our business on a global scale. Tenneco and Öhlins have been working together for 20 years, delivering outstanding products for the intelligent suspension market. This is the beginning of something even bigger."
The acquisition is expected to close in early 2019, subject to regulatory approvals and other customary closing conditions.