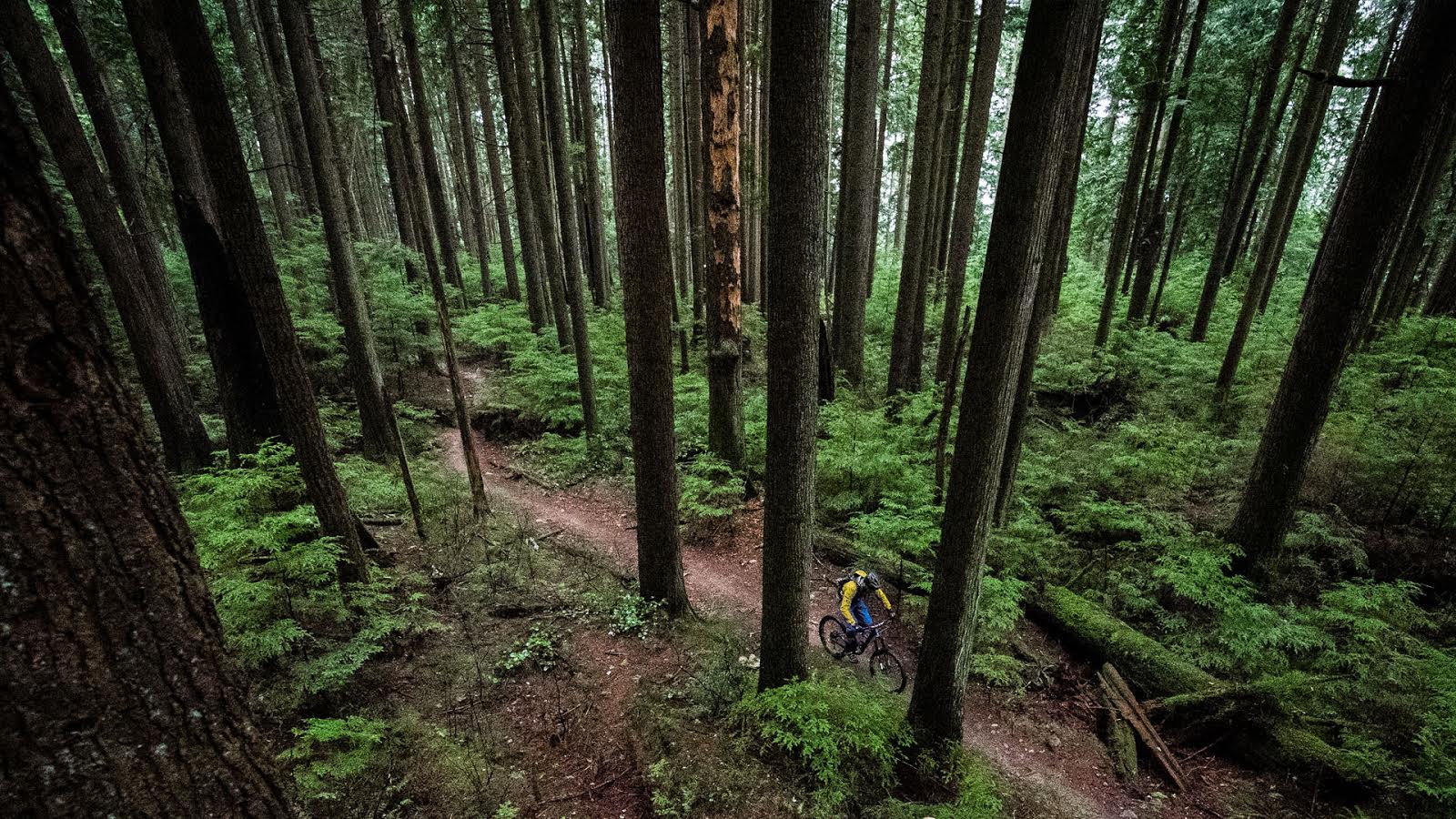 What Do You Hate in the MTB Industry?
Hate is a strong word. Especially when there is so much to like. I'm pretty fond of looking on the bright side, but digging into dark corners often reveals the gold, the truthful detritus. And since we work in a business that is overrun with marketing, it's refreshing to hear the unvarnished truth. As a journalist I spend a lot of time listening to why company X's thing is vastly superior to company Y's thing, immediately after hearing the opposite story from company Y, so it's refreshing to cut through the bullshit and fling some of it around.
I asked some of my industry friends (crusty vets I called them) about the parts of this business that bug them. The elements that make them red in the face. The stuff that makes them spit at their computer screen. And, as expected, they delivered.
I'll be the first to tell you that it's actually pretty damned sweet. When compared to a group of humans selected at random, I'll take a group of mountain bikers every time, and most of the people in this business actually ride bikes on dirt. In fact most of them ride much more than I do and much better, and there are very few poseurs. There are some former riders and some closet roadies, but even they are usually pretty cool.
But there is some crap as well. One of my piss-offs is companies that actively hate each other. Like the LAPD, this hatred is institutionalized. The animus is so ingrained in the unspoken codes of these companies that, like Crips and Bloods, new employees learn it quickly and thoroughly. And it's pretty childish.
Another thing I hate is sites that steal content. An example would be a video we produced that another company uploads to their Facebook page, often without even bothering to give credit. That's theft.
But there's not much more from me, so let's see how some others feel. I'll release more of these in the coming days. It turns out many this business are long winded!
---
Mark Fitzsimmons – Fox Factory Race Program Director
The biggest issue in this industry is the over marketing of every little new technology to the end consumer with jargon that doesn't get communicated with articulated supporting data. We spend loads of time confusing the consumer, bike shop and heck, our own employees. Over ninety percent of bikes sold are completes and we market new products as if everyone is building up a frame only.
If I am buying a new bike, do I give a crap what the axle width is of that new bike, not really. I want to know that it is wider than last year's bike and why from the bike manufacturer, nothing more.
A recent media questionnaire was released to us and the highest percentage answer was "undecided" on almost every question. Buying a new bike is kind of like going to Best Buy to purchase a new TV and staring at the 200 flat screens on the wall. Pure paralysis.  We have presented so many new "standards" and options to the consumer, they don't know which one is for them personally.
---
Chris Gagan – Industry Veteran – Race Face 5 years. Fox Head 8 years. Sugoi 3 years. Out of the biz 3 years. Crusty for at least 16 years. 
Funny, I feel like I've been out of the bike business for long enough given my new role in retail that part of me misses the bike industry. But what I don't miss is the constant drive to figuratively (and in some cases literally) 'reinvent the wheel'. I understand the necessity of new product roll outs, but it gets tiring hearing the same old sh!t all the time. As a former marketing/brand guy, it's pretty easy to cut through all the BS and figure out the truth. I'd love a bike company to just come out one year and say 'This bike is perfect as it is so we didn't change a thing but god damn check out the new paint job!'. On the flip side of that, you're always trying (as a brand) to put the best spin on your product to get your message out. That can mean kissing a lot of media ass (not that I ever took that approach with you), even if it's just a random blogger with a podcast that has a reach of 20. And it can feel like groundhog day, especially if you're tasked with trying to put a spin on a product that the market might not necessarily need.
One thing that bothers me is people complaining that they don't have enough time to ride because they are too busy. Welcome to this thing called life. I can't stand it when people say 'Want to stop riding your bike? Get a job in the bike industry!' What a load of crap. It comes down to putting the big rocks in the jar first and letting the sand fill in around it-  a concept that I learned from a wise industry respected sage who lived a block from me in North Van and runs a mountain bike website… Most of the hammer heads I know are associated with the bike biz in some way, shape, or form- they all find time to ride. Of course I hate that the aforementioned are all faster and thinner than me, but that's no one's fault but mine!
The other thing that always p'd me off- people that would complain about Interbike being in Las Vegas. Get over yourselves, you entitled pricks. Yeah, would it be cool in Portland or Denver or SLC? Sure, but it's not. So don't complain. Your company sent you to Las Fu@king Vegas for 4 days to check cool bike stuff out, so take advantage of the free beer, endless buffets, and make the most of it. Just don't walk around the trade show floor talking about how lit you were the night before. If you're going to party with the boys you need to get up with the men.
I hate that I'm so crusty and old that I had to google what a shredit was. And I hate neon framed wayfarers with flat brims and wifebeaters, which seems to be the uniform of choice for fanboys at Crankworx.
Outside of that, I'd say the bike industry is a pretty amazing place to take your career if you get the chance.
---
Dave Tolnai – Professional Uncle
The thing that bugs me the most about the mountain bike industry is the overall lack of follow-through – the e-mails that go unanswered, the promises that get broken.  It's like we've all decided that because we're working with bikes we don't need to bother with effort and accountability.  But maybe that's just because everybody hates journalists and doesn't want to talk to them?
Please feel free to send me an email if you'd like to contribute your closet grievances – anonymously or otherwise.
---
If you work in this business, what gets your ire up? If not what pisses you off at work?