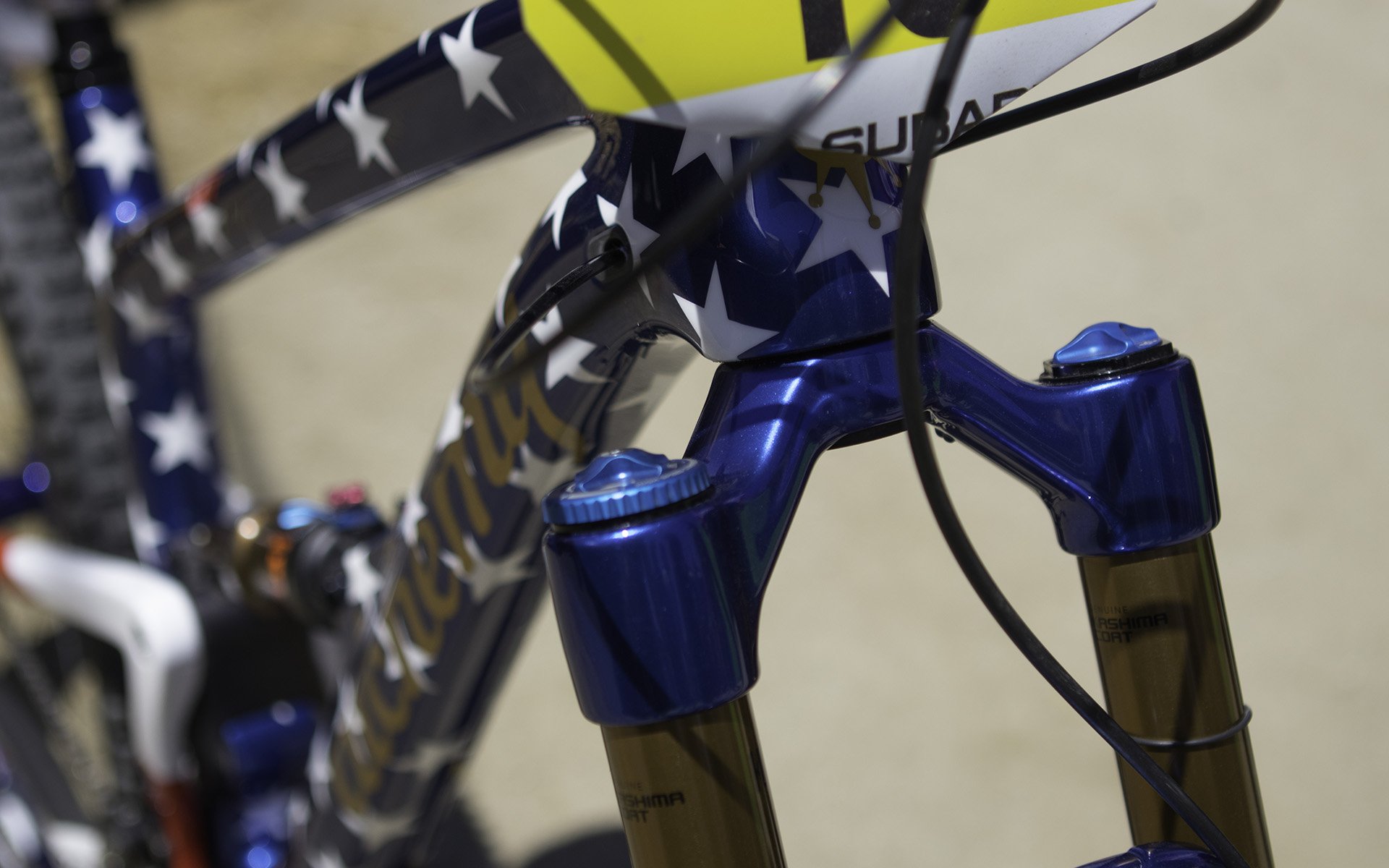 Our Pick of the Litter
Weird (some but not all) Bikes of Sea Otter
Sea Otter is one of the best places to see interesting bikes. There are pro riders, consumers dying for you to ask them about their vintage ride, and of course manufacturers showing off special models and their freshest creations. Here's a collection that we managed to track down and get some shots of. 
The first bike was a collaboration between Sycip Designs, Shimano and Enve. Built for Trans-Cascadia to handle massive distances of trail clearing. Enve wheels with the protective rim strip were supplied to keep builders from flatting and Jeremy Sycip designed and built custom racks to hold everything a builder needs. 
Alchemy bikes started out making everything in house. And when I say everything I'm talking about frames in titanium aluminum and carbon. The company has a paint shop capable of just about anything as well so when it came time to make a splash with Cody Kelley riding the brand new Arktos 29er on the EWS circuit, subtlety was out of the question. Cody doesn't even need a passport to leave or enter the country. He just shows the border guards his bike and they wave him through.
The Arktos 29 produces 140mm of rear travel and is designed around a 160mm fork to tip you back with a 66º head angle. The numbers aren't cutting edge but they are solid. 
If you are looking at these photos and thinking this bike doesn't look like a 29er, you are half right.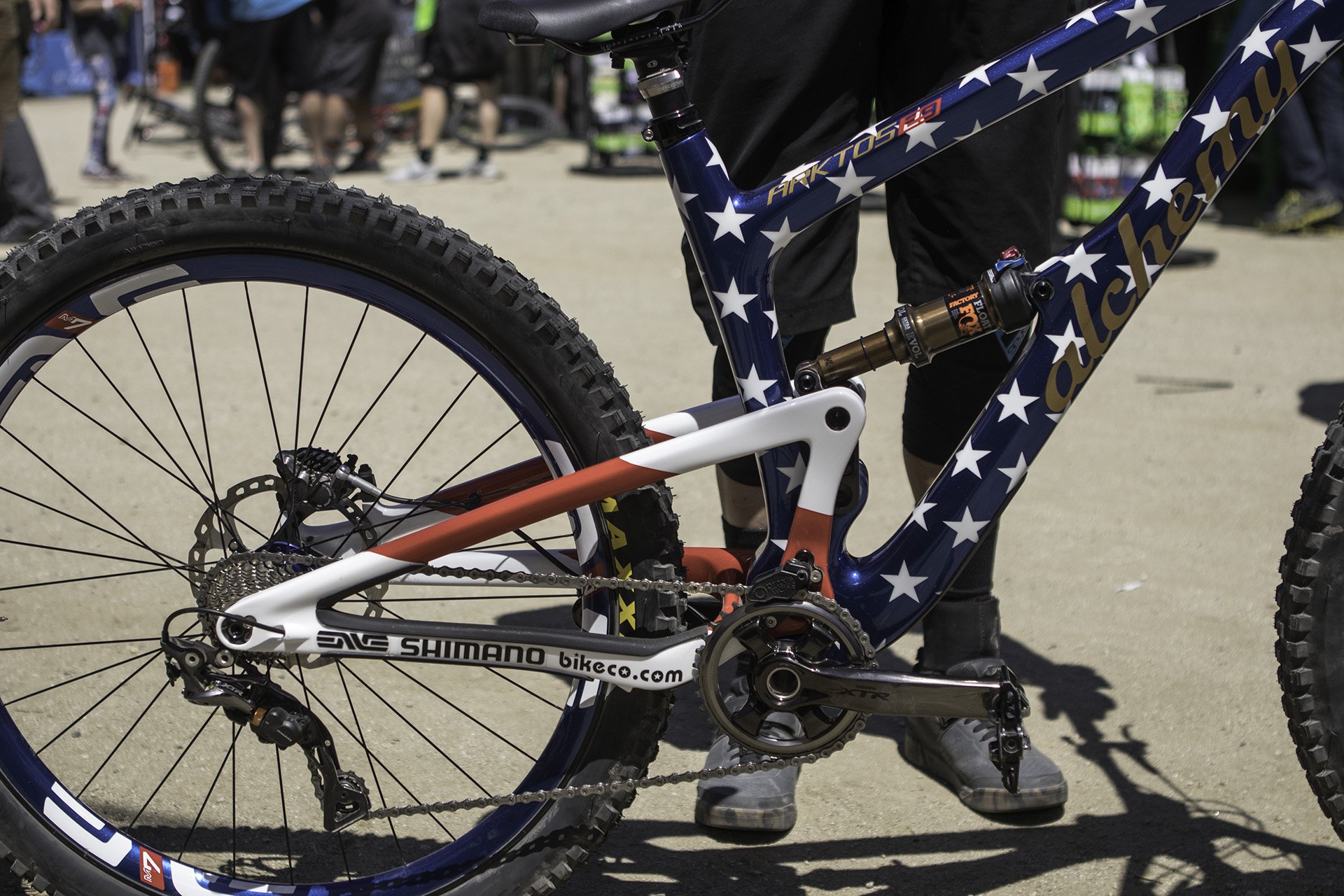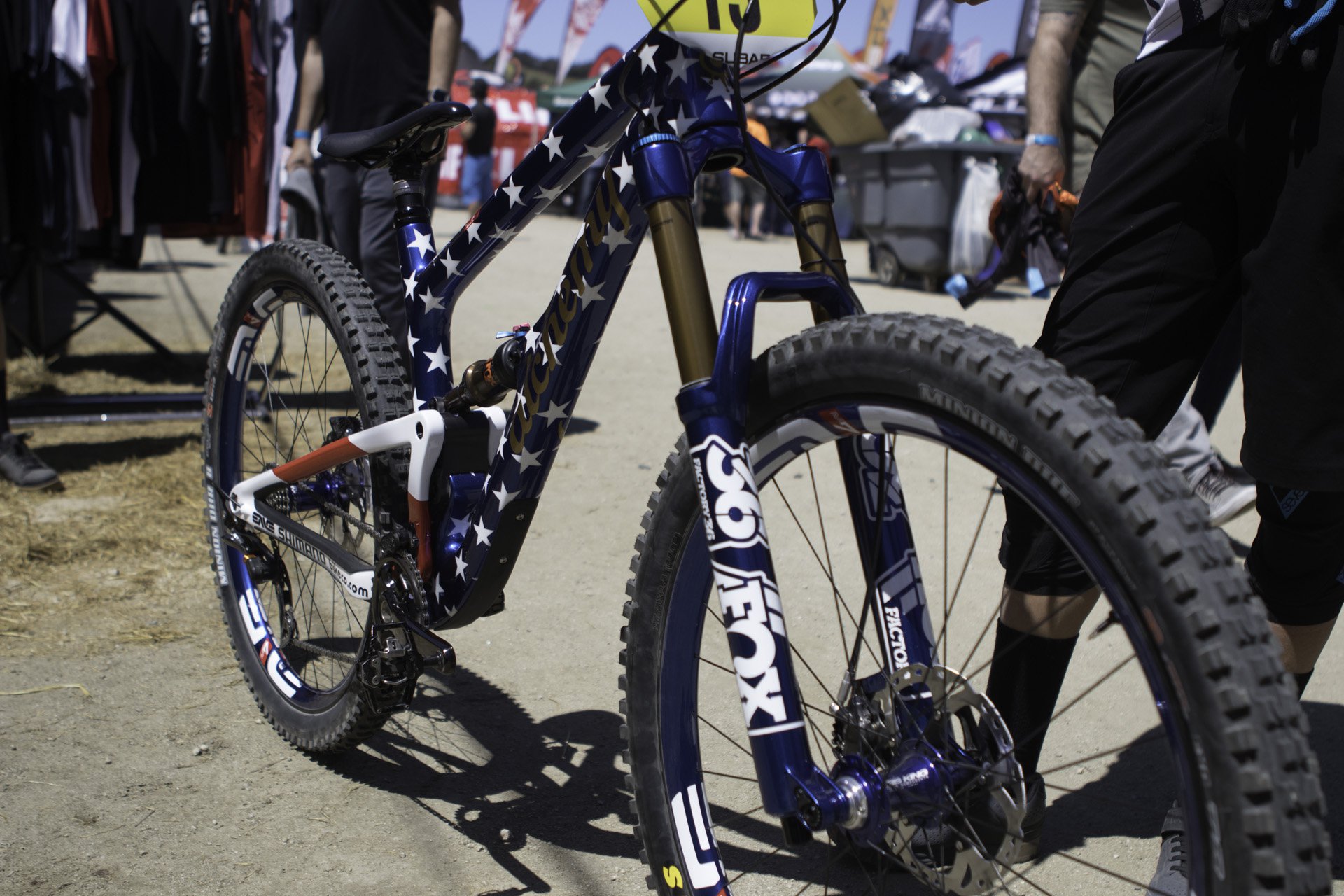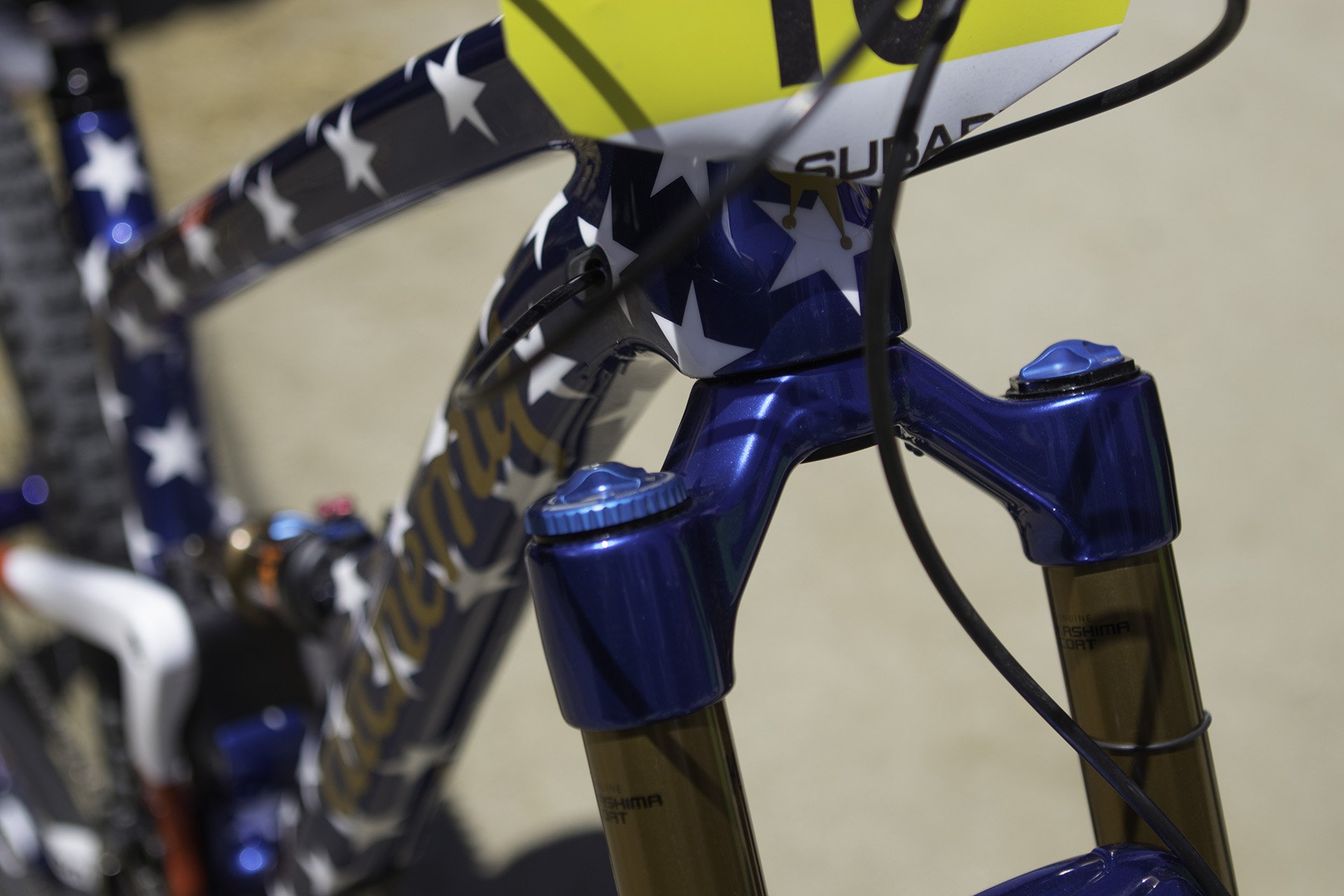 At interbike last year I couldn't get anyone to show me a diagram of how Alchemy's sine suspension system works, but there is now have a mock up in video form that will give you an idea of what's going on. The bike's designer is David Earle who has worked at Santa Cruz (early in the VPP days), Specialized and Bontrager. As head of the Sotto Group design firm Early developed Yet's Switch suspension system which has now become the Switch Infinity, so it's no surprise there are similarities between the bikes. 
For more on the Arktos 29 click here.
---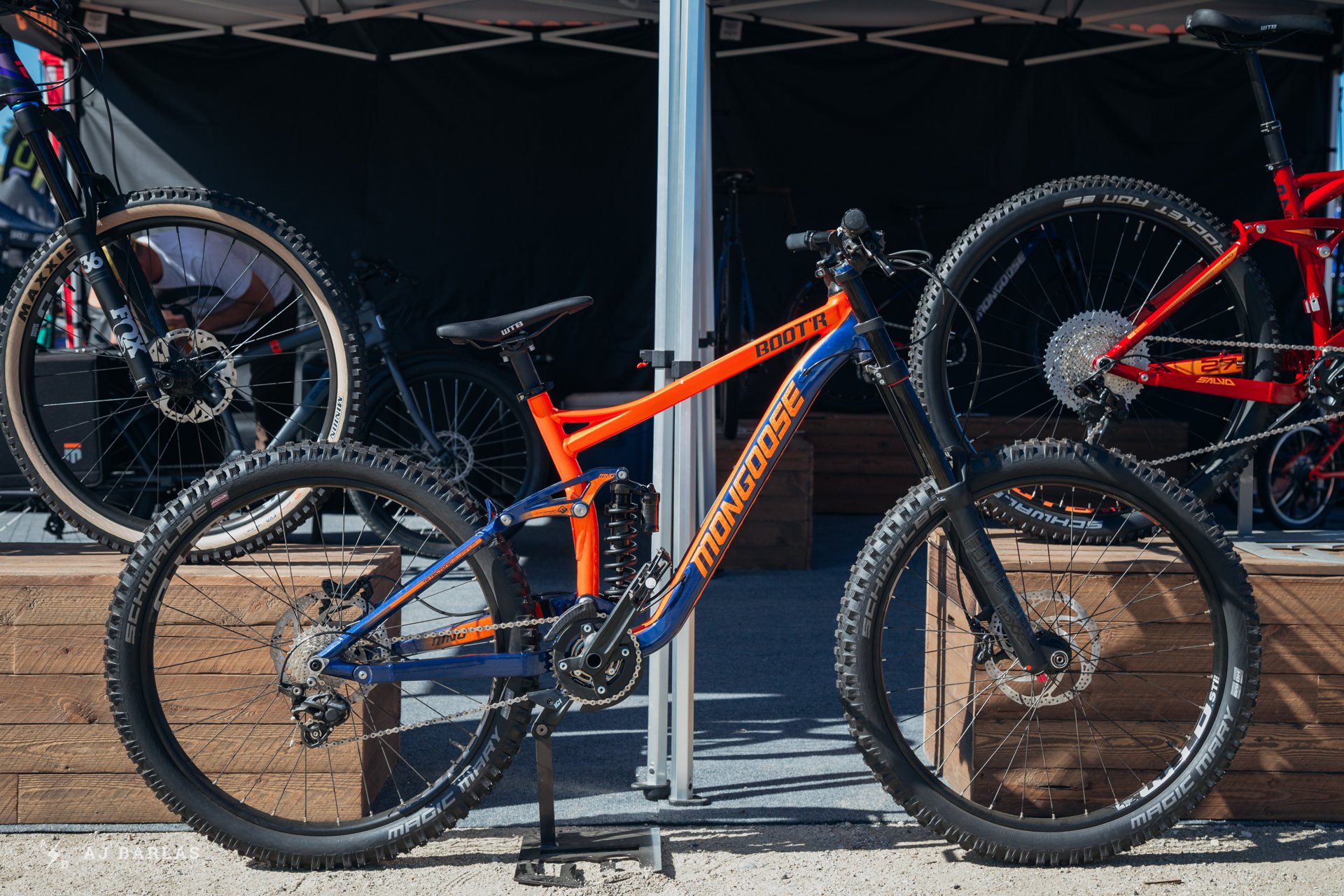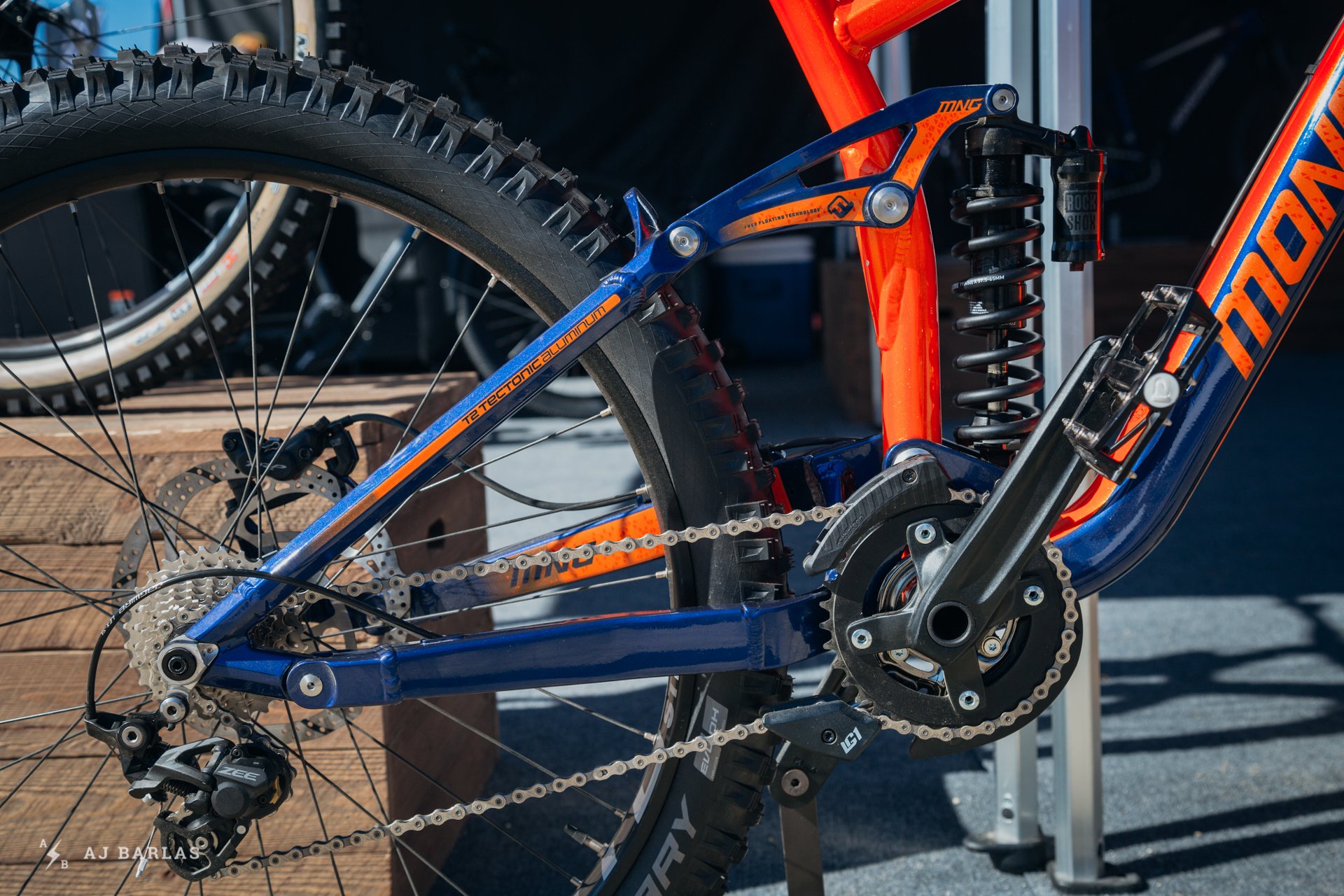 There weren't many brand new bikes at Sea Otter this year but the bloom of weird machines kept it interesting. We do have some new bikes to tell you about so stay tuned.
---