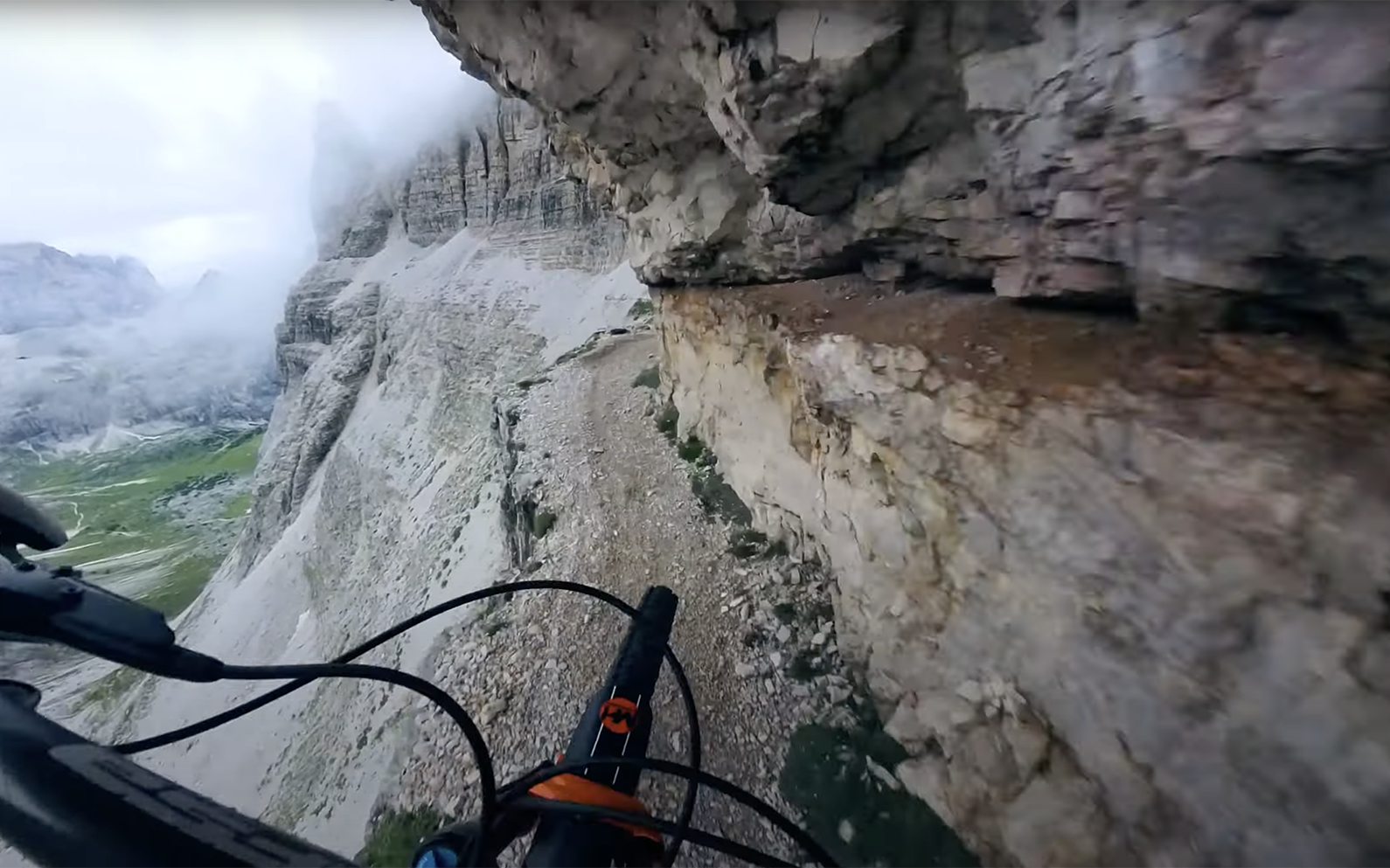 VIDEOS
Weekend Warmup #166
Ridgeline IV: The Dolomites : With Gee Atherton
Gee is putting together a legitimate body of big mountain riding segments with the Ridgeline series. The latest, filmed in the Dolomites, is incredibly exposed and equally beautifully shot.
From the YT excerpt: "[Gee] was accompanied by photographer Dan Griffiths (Moonhead Media) and "right-hand man" Jamie Robertson, who had both been with the project from the beginning, but in such perilous terrain, they also involved Brodie Hood, a high altitude and adventure specialist. Brodie is one of the few filmers to fly drones to the top of Everest, an experienced climber and a member of the Lochaber Mountain rescue team. As Gee put it, "Having Brodie with us kept us alive! But it also meant we could say yes to things we wouldn't have tackled alone… At the end of the film, there's a sequence where I ride down a ridge at sunset; Brodie devised a harness system that meant I could practise controlling my speed while he let out the tension until I got comfortable. The section of the film where I'm riding the slowest, picking my way down the ridge, was actually the most demanding of all."
Backwoods Jam 2023 - Hosted By Logan Peat
Unfortunately couldn't make it out to watch Backwoods this year, even though it's just down the road. Way more pissed about missing that than Joyride. This is a sweet edit (feat. a Semenuk cameo) that has me circling the calendar for next year's Backwoods.
The Backwoods 2023 | We Are One Composites
How about a little more from Backwoods? We Are One had four athletes participate in the invitational, and this is a great showcase for them all.
CHRISTIAN RIGAL: 'HIGH VIS' | X Games
Creative, low impact building and riding in mostly urban environments.
Professor Goes To Prison (Full Version) | Professor Live
I didn't really know what to expect here - basketball is Cam's territory far more than mine - but I stumbled upon this one and gave it a go. I'd heard about the Professor but not seen his videos. If you're into 1-on-1 or hoops in general, you'll probably find a whole lot to like here. Broken ankle-inducing crossovers and more pockets picked than at Amsterdam Centraal at noon on a Saturday.