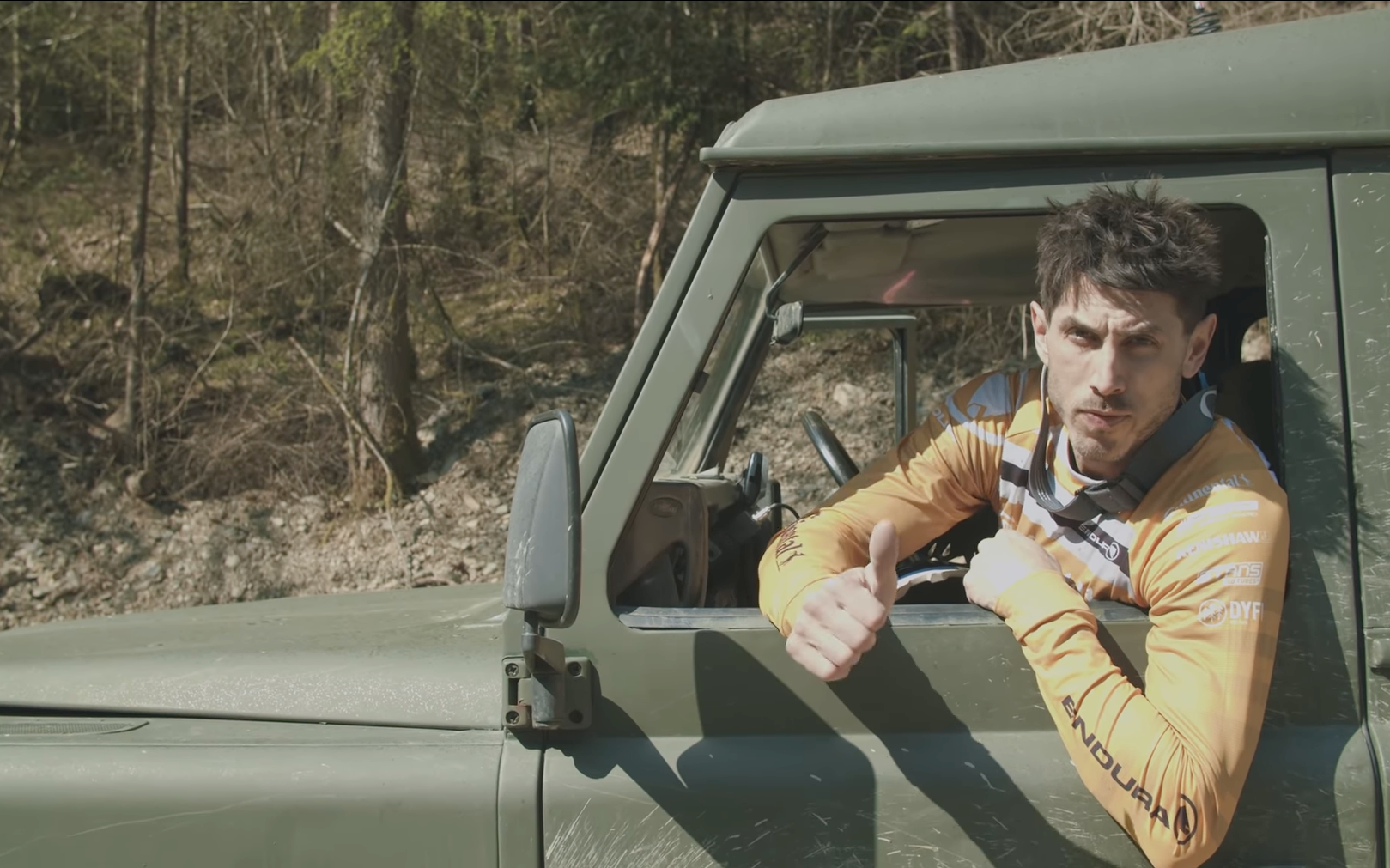 VIDEOS & INSPIRATION
Weekend Warmup #121
Wade Simmons Rides Boogieman with Geoff Gulevich - Pick-A-Part Episode #5 (Race Face MTB)
If you haven't dug into the Pick-A-Part series yet, you're missing out. Wade Simmons has been setting the riding standard on the North Shore since the late 90s, and Gully is one of a generation of riders that were inspired by Wade who's gone on to an impressive career of his own. Watching the two of them goof around and dissect moves on one of Mt Seymour's classic trails is a blast.
From Race Face: Who you gonna call? Wade Simmons is back for another Race Face Pick-A-Part episode! This time his sights are set on the infamous Boogieman trail. He'll be giving you the goods on tackling old school features like skinnies, teeter totters, and steep a** rock rolls.
As an added bonus, Wade brought along a special guest: RF Factory Rider Geoff "Gully" Gulevich to join in on the Pick-A-Part fun and get his views on the old school lines. You'll no longer fear a visit with the Boogieman after you learn his secrets from Wade and Gully!
Dialed Season 3, Coming Soon
Vans BMX Mash – Transition (Dig BMX)
Gee Atherton finds "The Most Insane Gaps Possible"
And then makes them look easy.
TOUGH DECISIONS | Keeping up with Katy | Episode 2 (Katy Winton)
This is both inspiring and heartwarming. And, should you be wondering what it takes to pull together a race team for one or make it as a privateer, you may also find this informative. Katy walks us through the latest developments in her 'solo mish' to raise enough budget and support to race the 2021 EWS season (shout out to G & Gpa Winton!).
First time down "Cop Killer" (Geoff Gulevich)
Gully brings Margus Riga, Kevin Landry and Blake Jorgenson along for his first time down an old Pemberton classic. Cop Killer has been around a long time, but like a classic movie, it holds up really well. POV trails videos never do justice to pitch, but you can tell the boys were careful on the brakes on this one. Also, lots of incredible views of the valley and Mt Currie. Cop Killer is on the list, for sure.