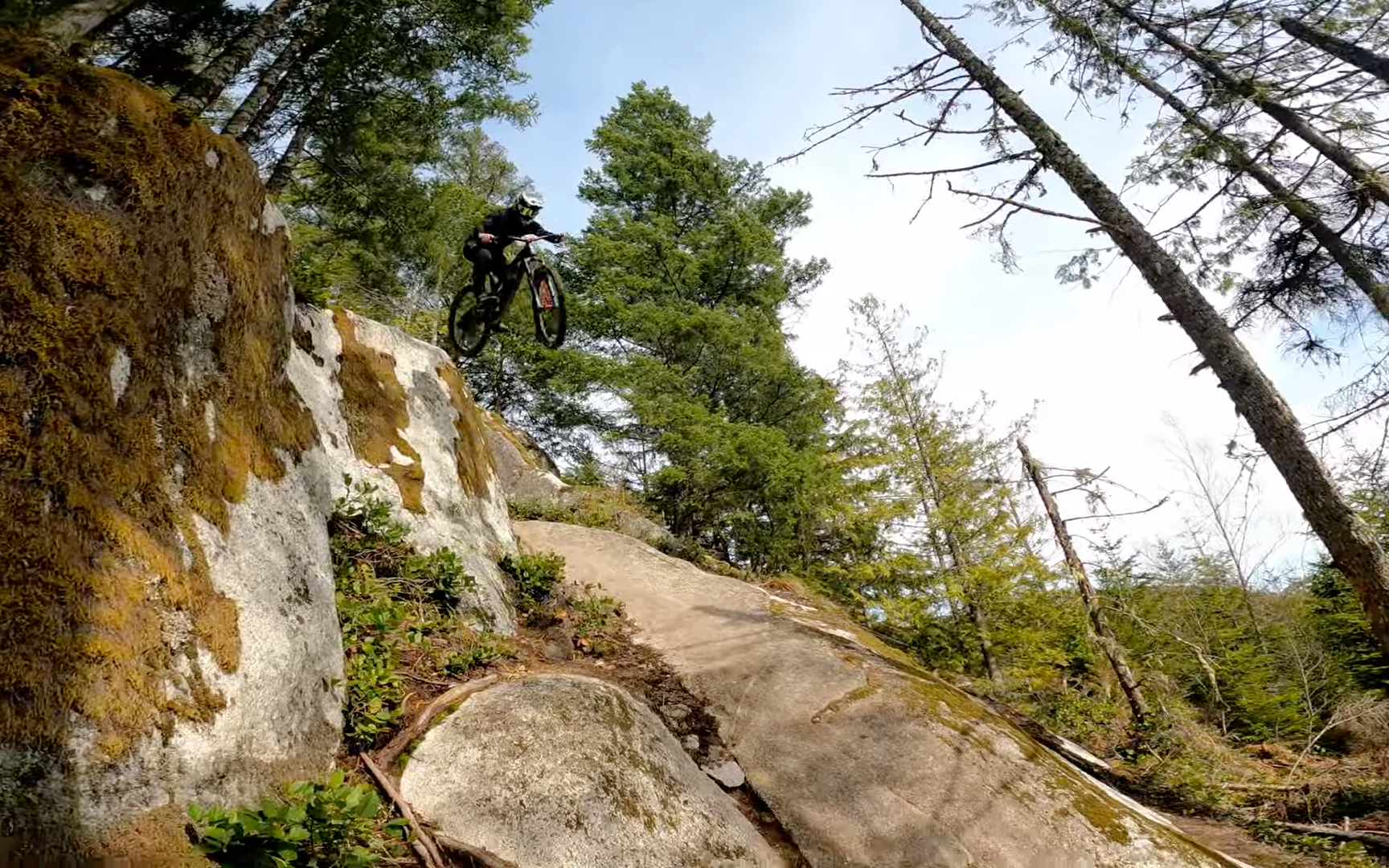 VIDEOS
Weekend Warmup #119
Looks Like A Session (IFHT Films)
This is such a delicious piss-take by Trek in another great ad for them by the crew over at IFHT. It's an old joke that won't die. Starring the PB comment section at 1:30.
Helping a Pro to jump The Remy Line on Gouranga | Episode 3 (Rémy Métailler)
This has been an interesting mini-series. You may have seen enough of Rémy and Yoann's videos that their styles and methods are familiar, but this was a compelling display of method, deliberation, rehearsal, and finally success. It's easy to just watch these guys in videos and think they rattle off one banger after another, but these videos show how much work and care goes into opening a new line for some of the best in the business. A really good watch for any of us trying to work through the steps of working up to a move.
Episode 1: Yoann crashed. Episode 2: Yoann refused to jump. Episode 3: Yoann sends it!
---
BIKE PARKS OPEN AND WE SCIENCE OUT CORNERING SKILLS!!!! (Brendan Fairclough)
Brendog is a people's champion for good reason. Humble, fun-loving, stylish on the bike...it's a good mix, and through the lockdown in the UK he's been entertaining us with all kinds of inventive antics on his bike. Fairclough and his buddies took advantage of the fact that bike parks are opened back up and they went at it with typical vigour, but I picked this video because while it features several World Cup pros, I love the fact that they're all just having a good session and encouraging each other, including their buddy Beney, who hits a drop for the first time, with a gallery of about 20 others watching on.
From Brendog: Finally, Bike parks are opening up again, this can only mean one thing for us. Rogate is open again. We packed our enduro mountain bikes in the back of the van and headed down for what we knew was going to be a sick day out. With some new changes to a couple of the tracks we thought we could do a bit of exploring with @Olly Wilkins and @Bernard Kerr. I mean @ben Deakin was also with us but was hiding as he has a new bike abs didn't want us all to see.
I love being at Rogate, such a sick place to ride and learn as well. Such a wicked environment with everyone back there, felt a little bit of normality again and can't wait for more sessions to pop off. Beney also out did himself by doing the famous DMR whale tail which was so sick to see if not a bit sketchy haha. He's learning so quick and with a new bike for him coming he's only going to get better and better. Beney dream bike build coming soon. Thanks and hope you enjoyed. Sorry we haven't been as frequent with the videos lately. Big house building going on. Haha.
Cheers guys. We're back on the MTBs and loving it ready for summer sessions.
---
Survivor. Immigrant. Inventor. Skier - The Incredible Klaus Obermeyer. (Matchstick Productions)
Klaus Obermeyer is a living legend. At 101-years-old he is a man who has acquired a lot of wisdom. As a young man he witnessed the rise of Nazi fascism and escaped Germany into Switzerland on skis. During the escape he was shot and fell off a cliff breaking his leg. Klaus managed to get out of the mountains alive and was found by a sympathetic nurse who hid him in a Swiss hospital until the WW2 was over.
Klaus immigrated to the United States after the war with only 10 dollars in his pocket. He then went on to create one of the most influential ski brands, "Obermeyer" Klaus invented the first puffy jackets, the ski brake, double-lined ski boots, sun screen and many other things.
His story teaches us that life is full of possibilities, and anything can be accomplished with the right vision and hard work.
We can all stand to learn a little about life from Klaus.
---
Dick Proenneke in Alone in the Wilderness part II
"With six boards ripped, it was time to take a break. I would see if I could catch a fish for supper". -Dick Proenneke
A couple of weeks ago our Weekend Warmup included video by Erik Grankvist who spent a year alone in Sweden building a log cabin. By hand. From scratch. NSMB reader meloroast left a comment of appreciation and mentioned Dick Proenekke, who I hadn't heard of. After a little research, I realized what a legend Proenekke was, and have enjoyed learning a bit more about him and watching some of the videos he shot, edited, and narrated himself. I'm sure I'm not the only one daydreaming about retreating to a life in the forest these days. Whether or not that's your dream, these videos are a relaxing watch.
---
Mouth-Watering MTB Creativity | Kriss Kyle Out Of Season (Red Bull Bike)
"Out of Season" is a time when one pauses whatever they are doing to take a break, recover & chill a bit, but some never stop. They switch it up, letting their creativity run even wilder than usual, aiming for the unexpected.
Being one of those people, Kriss Kyle decided to leave his BMX in Unit 23, packed his enduro rig and travelled to Wales, where he teamed up with Matty Lambert and the dig crew from Revolution Bike Park to create one epic video!
Together they have turned a tiny bit of Welsh forest into a MTB paradise that's so creative, even Danny McAskill​ couldn't resist to pay a visit.
---