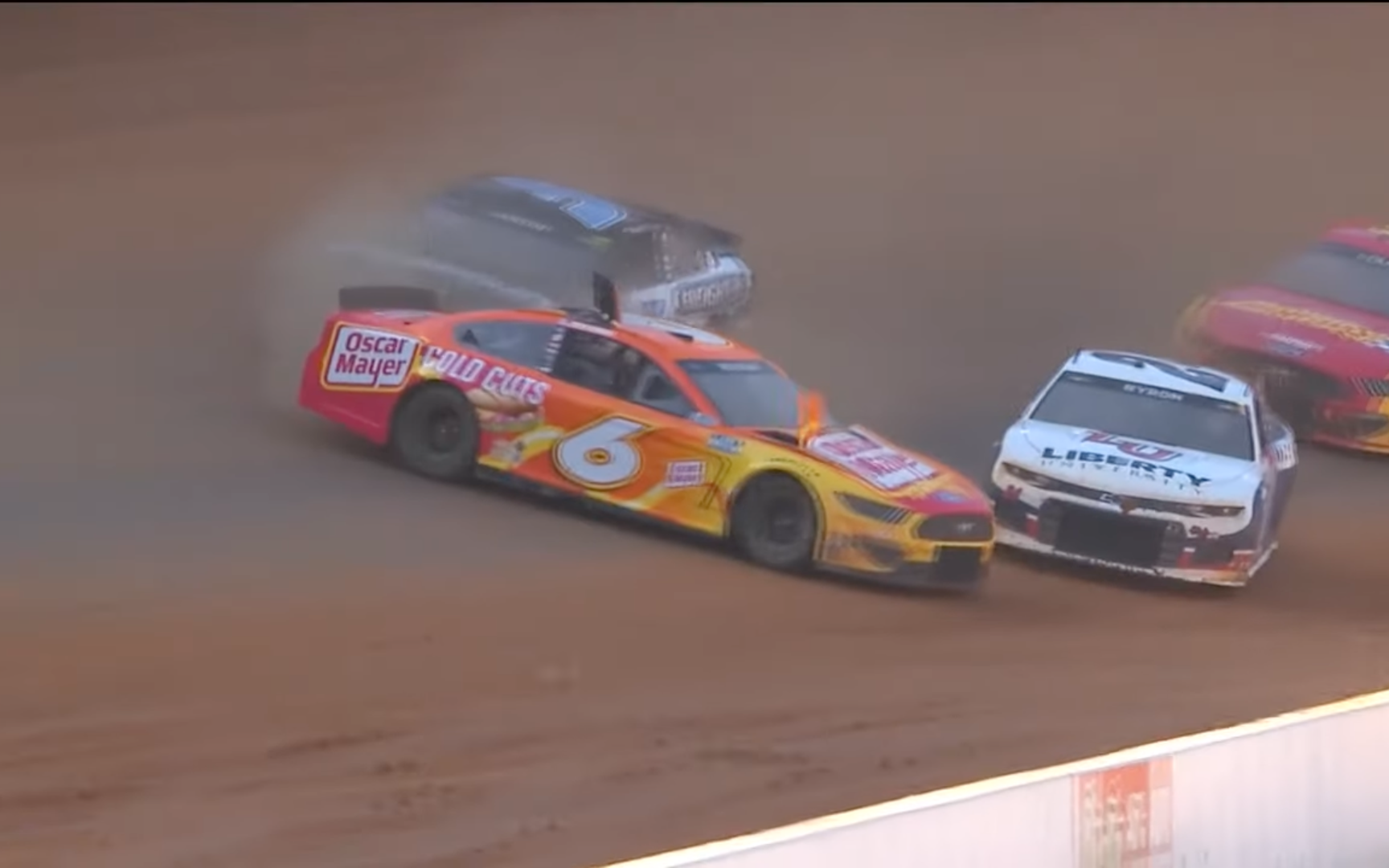 VIDEOS
Weekend Warmup #117
It finally feels like spring out there, the evening light is stretching out, and the dirt is just a little less greasy. We've got a good Weekend Warmup lined up for you. It's heavy on the riding this week, because there were so many good edits to choose from (Semenuk's etnies shoe vid was so good we had to post it again) with a nod to some incredible women's big wave surfing. And, speaking of good dirt, NASCAR took a flyer and raced on dirt for the first time in 50 years. Never mind if you're not a Nascar fan, just check it out for all the beautiful chaos.
Stoked to announce we are now back fully operational after some heavy months on the tools renovating an old unit. 50to01.com is now live and operational. Big love to all the brothas n sistas who've kindly helped us get this monster of a DIY job finished.
The Firm – Episode 1 (Tom Caldwell)
Everyone has that group of mates they ride with most weekends. Ours has always been called 'The Firm', that's the name of our WhatsApp group. We've got racers, dads, lads, squids, youngsters, the lot. It's always been a laugh so I thought I'd make a 'pilot episode' because why not, I felt like it would be entertaining. Just for me and the chaps really but if any of you lot like it too, then winner-winner. Hope it gives you a laugh or two. #TheFirm​
Nines Mashup – Emil Johansson
Filmed during Audi Nines 2020. A selection of riding clips from Emil's time there. As usual, Emil makes things look far too easy with his effortless style no matter how many tricks he throws into a single combo.
A Big Wave Event Like No Other And The Women Who Charged Hardest – Red Bull Magnitude 2020 (Red Bull Surfing)
Red Bull Magnitude, a women's big wave video contest, took place across the Hawaiian Islands from December 1, 2020–February 28, 2021. The inaugural event put the top waterwomen to the test and exemplify what it means to be a big-wave charger.
The three-month contest will took place at iconic breaks across Hawaii such as Jaws on Maui, Waimea Bay, and the outer reefs of Oahu's North Shore. Film crews will be on-hand to capture the action when the surf shows a sustained 15-foot Hawaiian wave height. Competitors had the option to work with their own film crew at any Hawaiian break so long that the waves captured meet the noted criteria. And of course, they delivered.
Etnies 'Amygdala' - ft. Brandon Semenuk
Brandon Semenuk's first etnies pro shoe, the Semenuk Pro, launches globally today with his latest video project AMYGDALA. Located in the brain, a human's amygdala literally represents their core fear system. This video makes viewers wonder if Semenuk chooses to ignore his amygdala or if he simply doesn't have one.
Brandon worked closely with the etnies design team to incorporate all of the needs of his high-speed, technical downhill and trail riding into the Semenuk pro. The shoe features a Force Shield reinforced upper, with an Ankle Shield to protect from inboard ankle impacts, while standing up to daily abuse. The outsole features a reinforced board lasted Pedal Shank in the midsole to provide needed support and pedaling efficiency. Pins easily drop right into the outsole tread pattern maximizing grip on the pedal, the laces easily stuff into the tongue lace pocket and the tongue gussets shield moisture, dirt, and debris. The Semenuk Pro is available on etnies.com today.
There is a reason Brandon Semenuk's video parts have millions of views, and many consider him one of the best freeride mountain bikers of all-time. He's the only athlete to win Red Bull Rampage three times, is a three-time FMB World Tour gold medalist and five-time Crankworx gold medalist. Brandon Semenuk's high-speed, smooth technical riding style on critical terrain transcends far beyond the mountain bike community.
Nascar's Dirt(y) Weekend was Dodgy
Apparently Nascar hadn't raced an event on dirt in 50 years and despite a lot of preparation at Tennessee's Bristol Speedway, rains made for dodgy conditions with mud coating windshields after a single lap. Events had to be cancelled and altered because of the rain and excessive tire wear and there was lots of carnage as well with many top drivers having to retire. If you like some havoc with your racing, you're in luck.