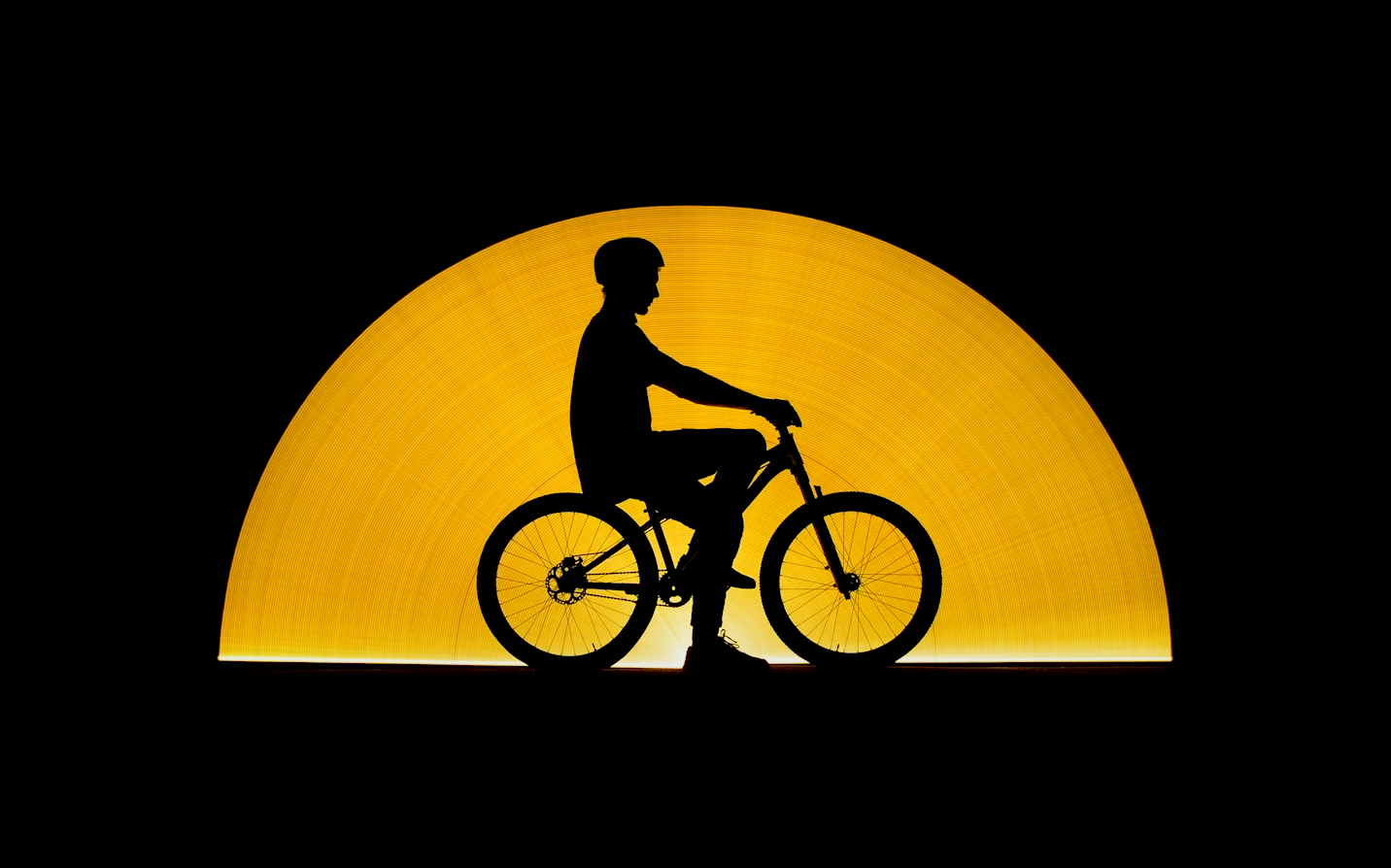 VIDEO
Weekend Warmup #111
Slim Pickins (The Outbound Collective)
This is the story of Slim Pickins Outfitters, the nation's first Black-owned outdoor gear shop, and its owners Jahmicah and Heather Dawes. Get an inside look at the inspiration behind the store, the vital energy and spirit they bring to Stephenville, TX, and the positive impact they are creating within the outdoor industry.
#everyoneoutside
Jahmicah (and his wife Heather) tapped into the spirit of the community and built a shop that is about so much more than just selling gear. Local musicians come to play. People come to share stories and host workshops. The shop dog is a basset hound named Bill Murray.

It's Stephenville out there, it's Stephenchill in here.
The Art of MTB - Thomas Genon x JB Liautard (SHIMANO)
When the creative evolution of Thomas Genon's riding merged with that of JB Liautard's photography, art was inevitable. The style and artistry of Thomas and JB has created four sublime images which celebrate the beauty and badassery of bikes in a unique and mesmerizing way. They make us question the how and why, and pull us into their story.
Is This The Best skier in the World? Sam Kuch Two Years of Shred (Matchstick Productions)
In just two years of skiing with Matchstick Productions Sam Kuch has proven himself as a force to be reckoned with in the big mountain arena. Is he the best skier in the world? Hard telling.. Sam sure does makes a strong case. But one thing is for sure, if you ski anything like Sam - go ahead and quit your day job. Watch now and decide for yourself.
Matt Jones' Lamborghini Huracan Performante is Mental
Matt Jones bought this Lamborghini Huracan Performante a few months ago and has been having so much fun driving it. He finds it hard to integrate his love for cars with MTB or riding videos on YouTube but there's definitely an audience who enjoy it. He's super proud of this beast and has decided to share it with everyone.
Matt talks about the car, the features and some of the special attributes of the Performante versus the standard Huracan. And then go driving on some wet and greasy roads, which is very entertaining. His energy and genuine gratitude that he's able to own a dream supercar like this make for great viewing. – A.J.
The Most 'Aussie' Guys Ever Foil Robbery Despite a 'Busted Plugger'
This isn't a new video but it recently showed up in my feed and I was in need of a laugh, so I watched it. Whether an Aussie or not, this is one funny piece of T.V and seeing the hosts of the Today Show, an Australian morning news and current affairs show, cracking at the responses only makes it funnier.
Would you stop a robbery in progress in your 'flip-flops?' – A.J.