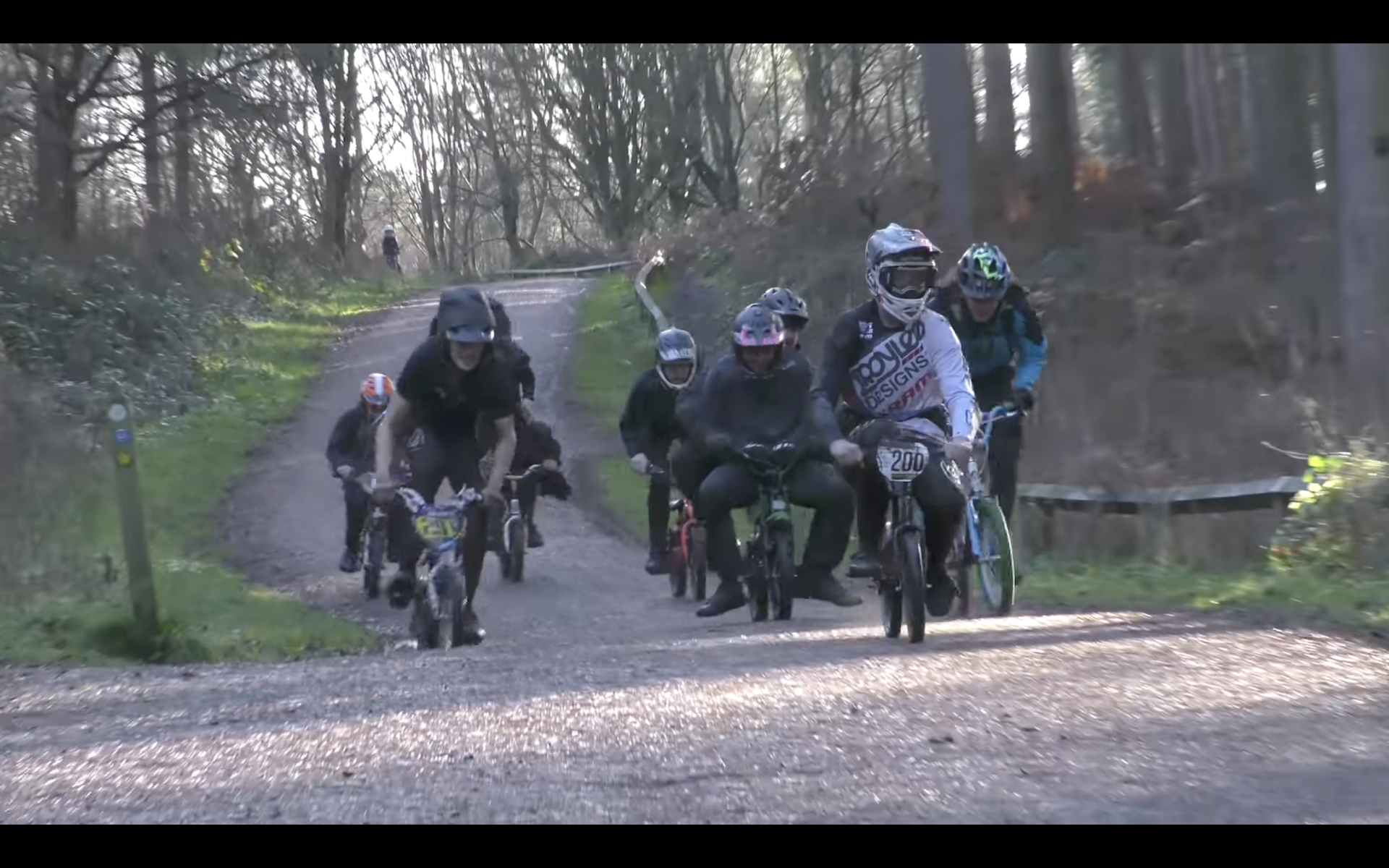 VIDEO AWESOME
Weekend Warmup #109
We've got another eclectic mix for you in this edition of Weekend Warmup. On the surface, the brilliance of Tourism New Zealand's Traveling Under the Social Influence comes from the comedic value, but if you dig just a tiny bit deeper, I think we can agree there's a cautionary tale there about our little MTB-centric sphere of the internet. I'll let you chime in on MTB's worst offenders in terms of 'gram stereotypes and executions we've seen one (thousand) times too many. Traveling under the Social Influence isn't far from Riding Under the Social Influence.
GoPro's best of reel is always fun as it shows what creators in other sports and walks of life are doing with their action cams.
Tom Caldwell's Mini Bike Special is just...well, let's say I think we're going to have to do that around here sometime soon, especially once Covid restrictions lift and things get safer. What a way to party on two wheels!
Junk Cabin should serve as inspiration for any of you looking to get your DIY on. Or, just enjoy and don't worry about all the projects you've been putting off during your Covid-induced malaise.
Lastly, whatever you think you knew about the origins of snowboarding, I'm betting that Made in the Mitten will add something to it. Well worth the watch.
Enjoy your weekend!
Traveling Under the Social Influence (Tourism New Zealand)
Our friend Tom Sainsbury (Comedian and Snapchat Dude) from the Social Observation Squad (S.O.S) has been patrolling some of New Zealand's top tourist spots. He's on a mission to stop people from taking photos under the social influence. Guess what he found?🚙📸
GoPro: Best of 2020 (Various)
The Best of 2020 🏆 This year had its challenges—but you can't stop this train. A global #GoProFamily met adversity with creativity, resilience, + unity. You never lost sight of your passions, even if it meant practicing them from your living rooms. We're grateful, inspired, + hungry for the future.
The Mini Bike Special (Tom Caldwell / Caldwell Visuals)
2020 has been a bit of a rough year.. time to lighten things up. Cheers to the firm for holding on for dear life and sending it. All bikes to be cleaned up and donated to charity. Enjoy the vid!
Junk Cabin: Secretly building my wife a COVID office (Beau Miles)
When COVID-19 locked me and my family down on the small farm, I decided to build my wife a cabin-office in the paddock without her knowing. Using whatever materials were on the property, which were gathered up piles of other people's junk over time, and with our 6 month old daughter as accomplice, Junk Cabin emerged. What started out as a stunt to see how much secretive, ad-hoc building I could get away with, turned into the most satisfying building project I've ever made.
Made in the Mitten (Zeppelin Zeerip)
On December 25th, 1965, amidst the blustery winds and sand dunes of Muskegon, Michigan, Sherman Poppen made history by strapping two skis together and sending his young daughter careening down his backyard hill. His invention, soon dubbed the Snurfer, laid the foundation for snowboarding as we know it.