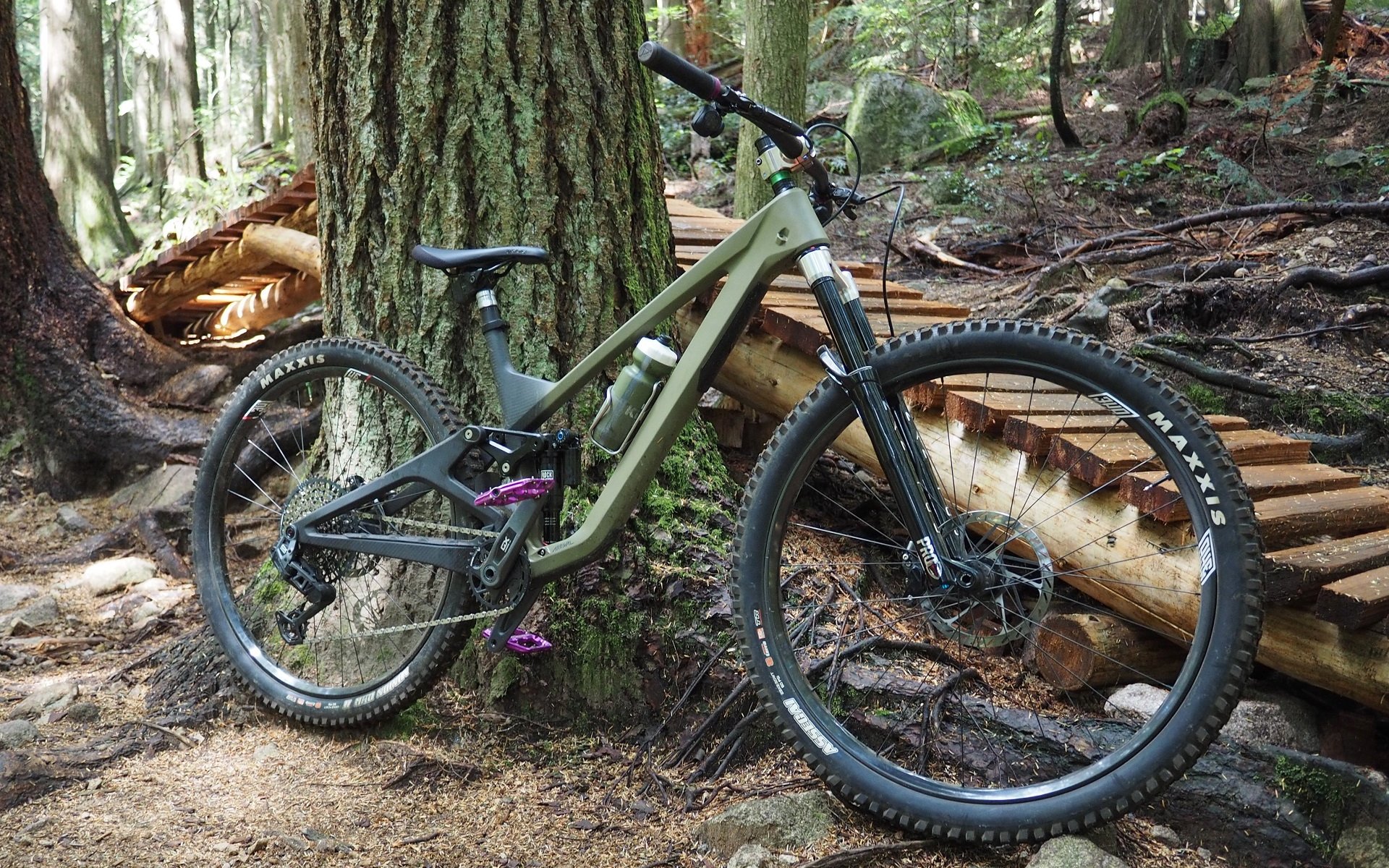 REVIEW
We Are One Arrival A130 & A140
One Platform - Four Bikes
For anyone new to the Arrival Project, I have a collection of links, shocks, and forks, such that I can run the Kamloopsian super-bike in any of their travel formats: A130, A152, A170, or the off-menu A140. And I'm working on writing about all of them.
Today I'll be mainly discussing the A130 & A140. Two options separated by 5mm of shock stroke. First though, a few words about the Arrival A170. For riding the North Shore, or any beefy black and double black trail network, the A170 is my general Arrival recommendation. Put against any of the other configurations, it gives up relatively little in the climbing department compared to the gains in confidence and control on the downhills.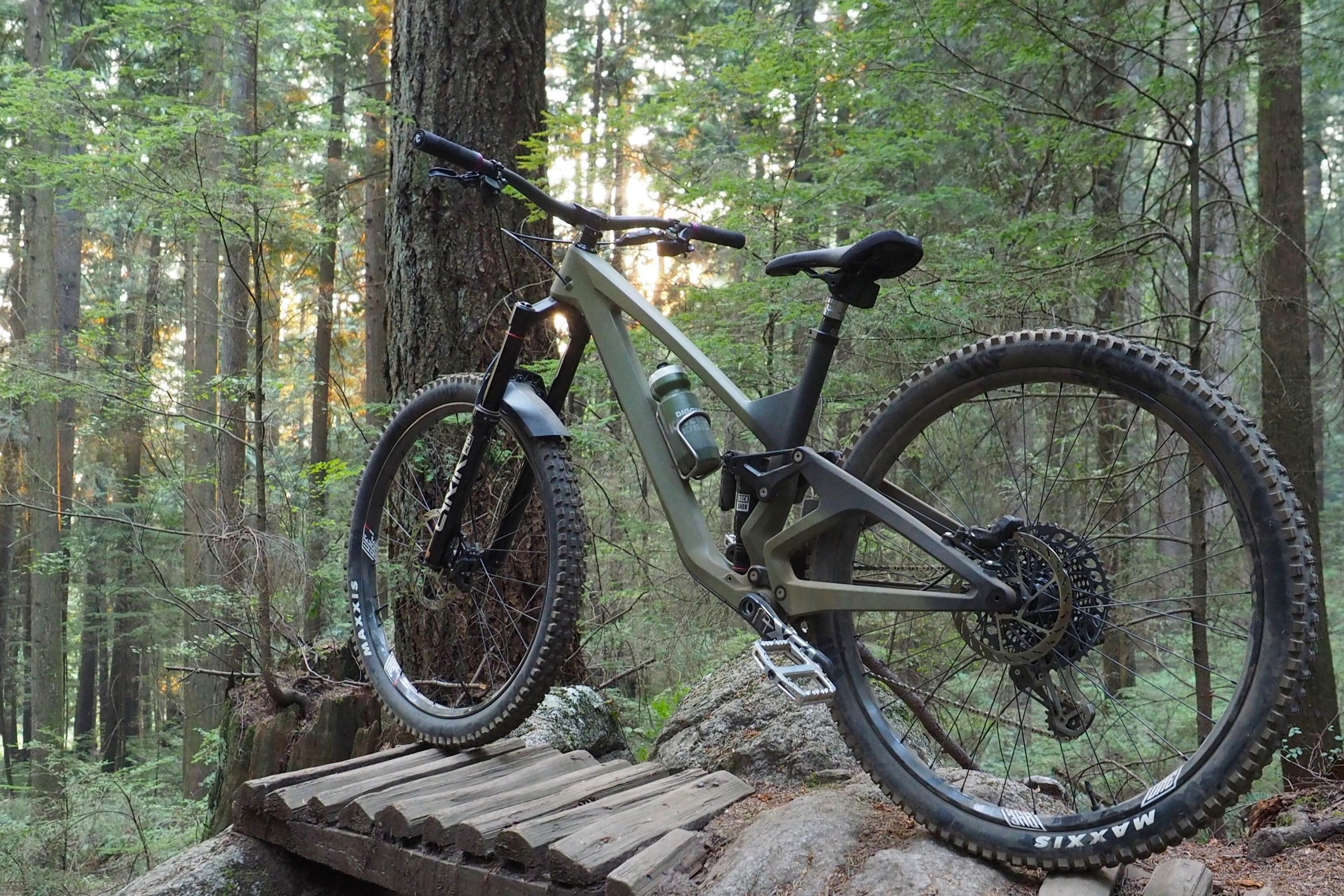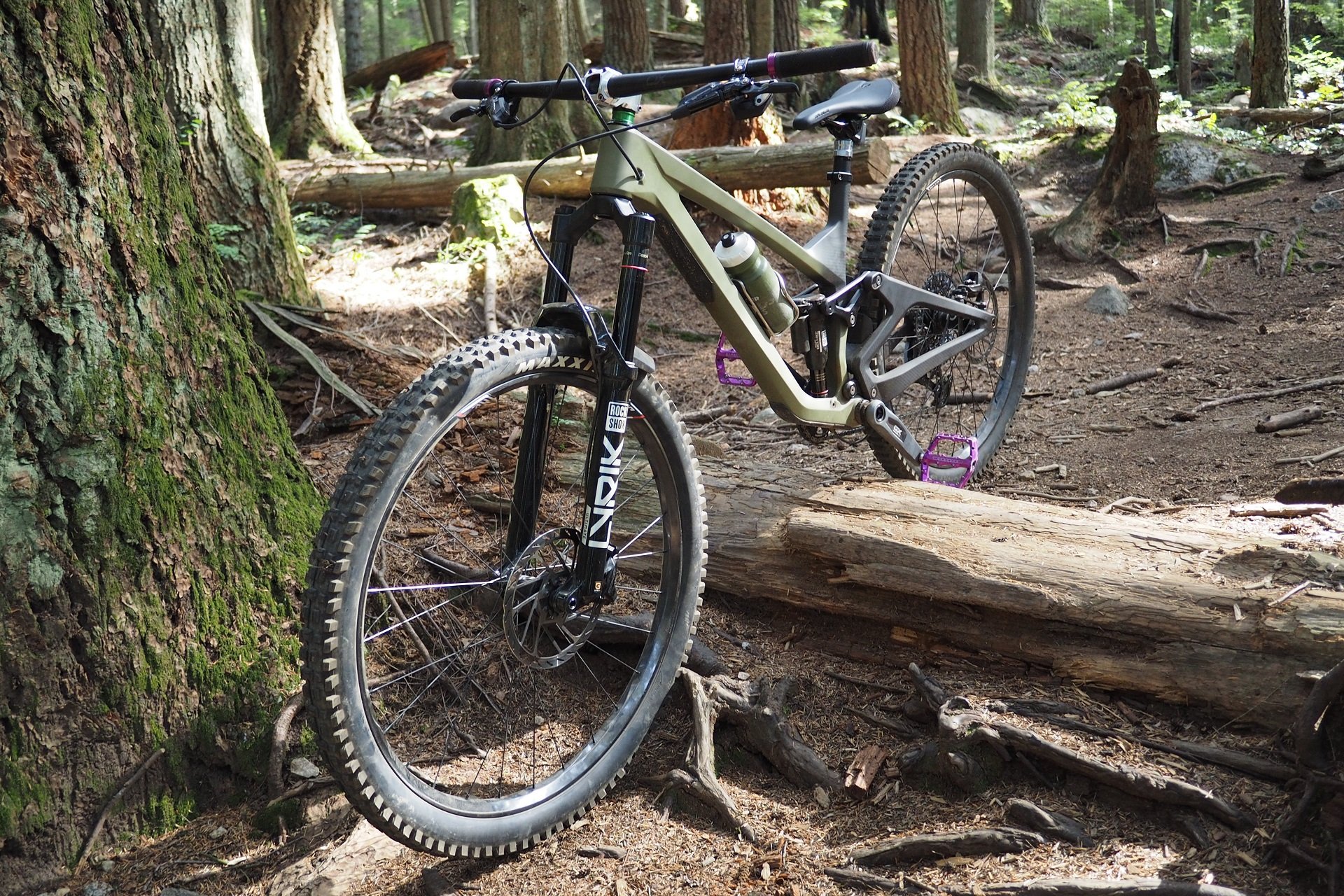 I easily moved on from the A170 to compare these other models due to rubber. The EXO+ DHR2 and Assegai MaxxTerra tires on the Arrival suit the other applications well, but the A170 screams for a more damped casing and higher grip rubber, especially for the front. For my next instalment, I'll be comparing the A170 against a coil-sprung A140 and I'll have more aggressive tires and inserts in play. The A170 is clearly an Enduro bike with climbing chops. The A130/A140 I'll be talking about today is a trail bike I can take anywhere.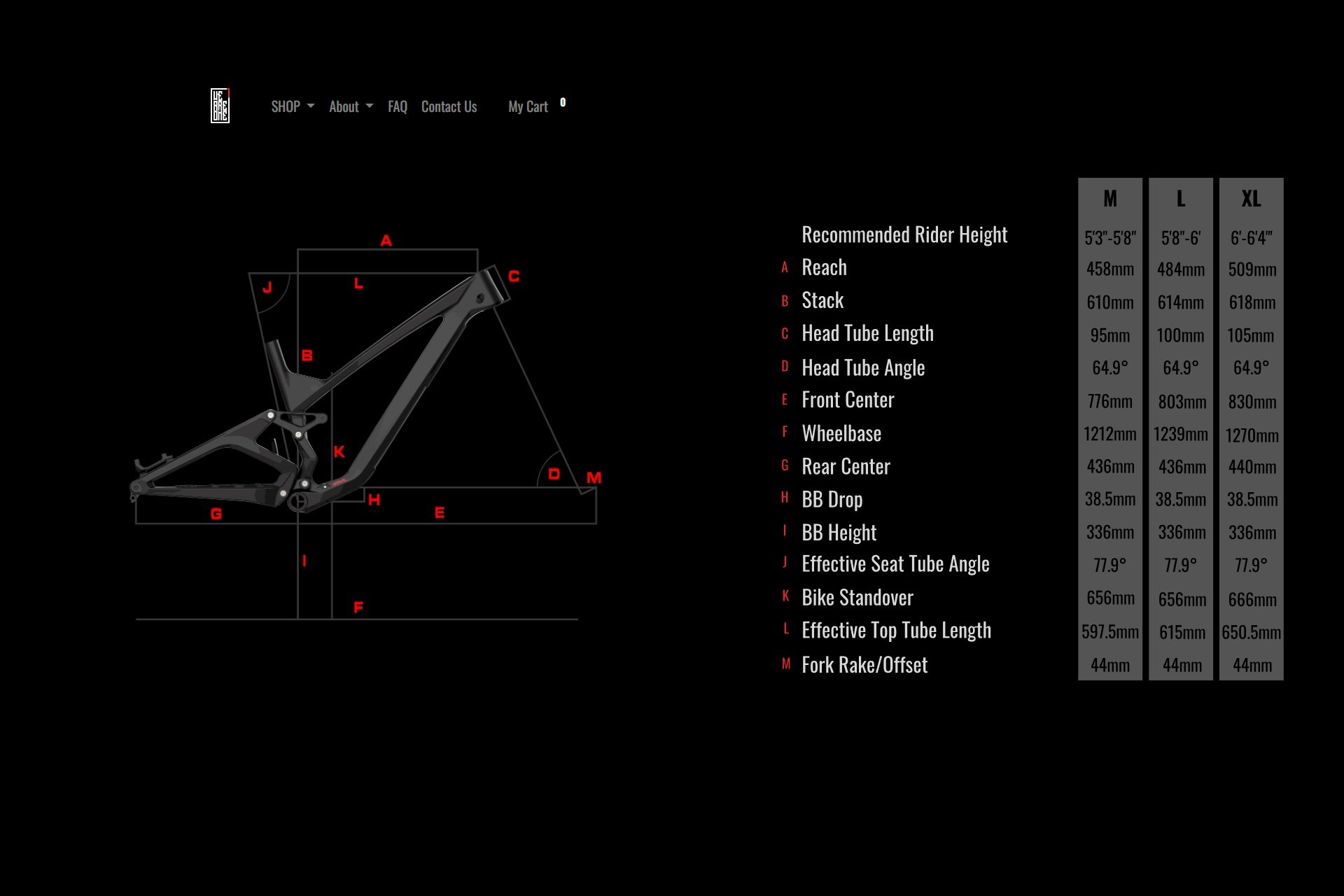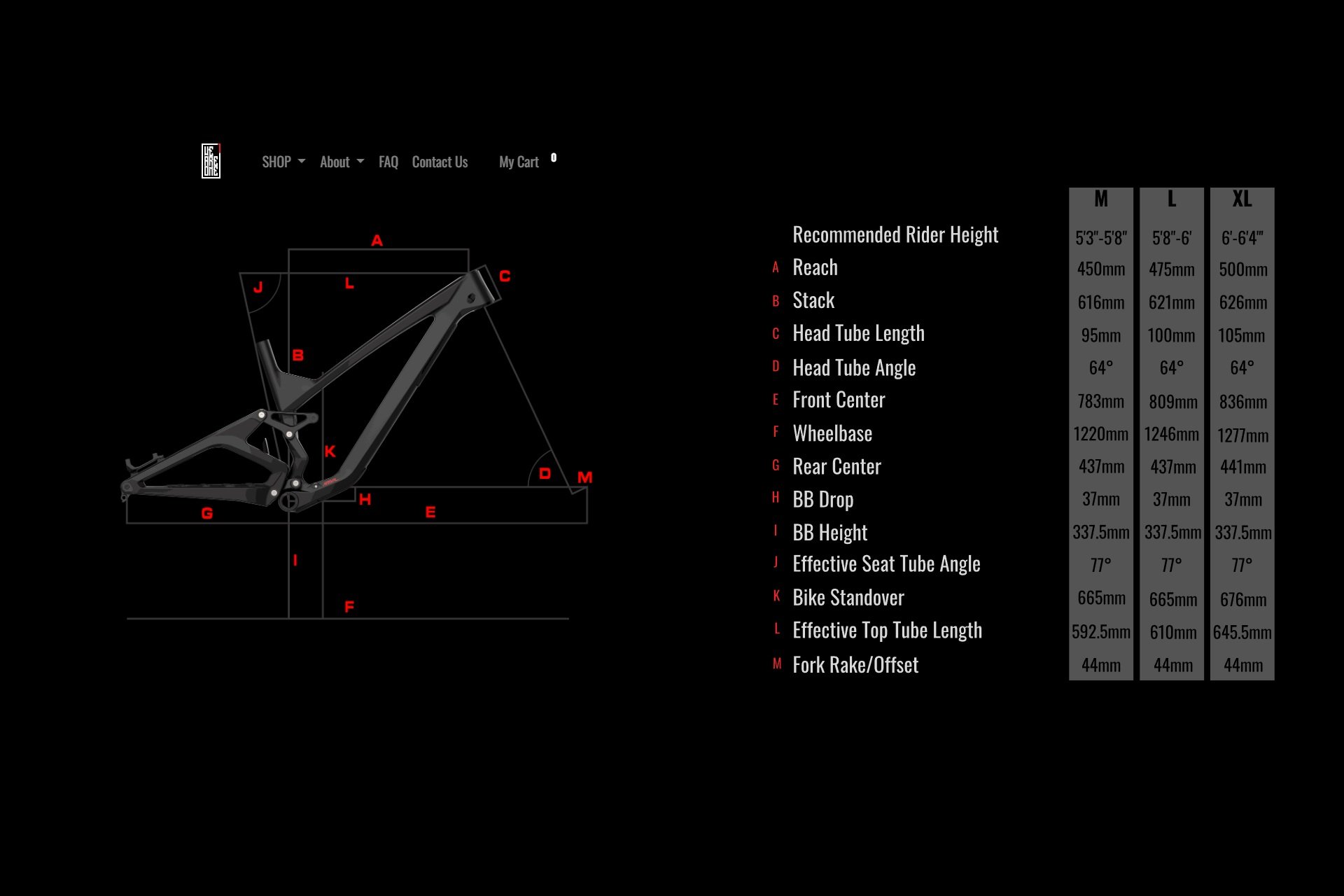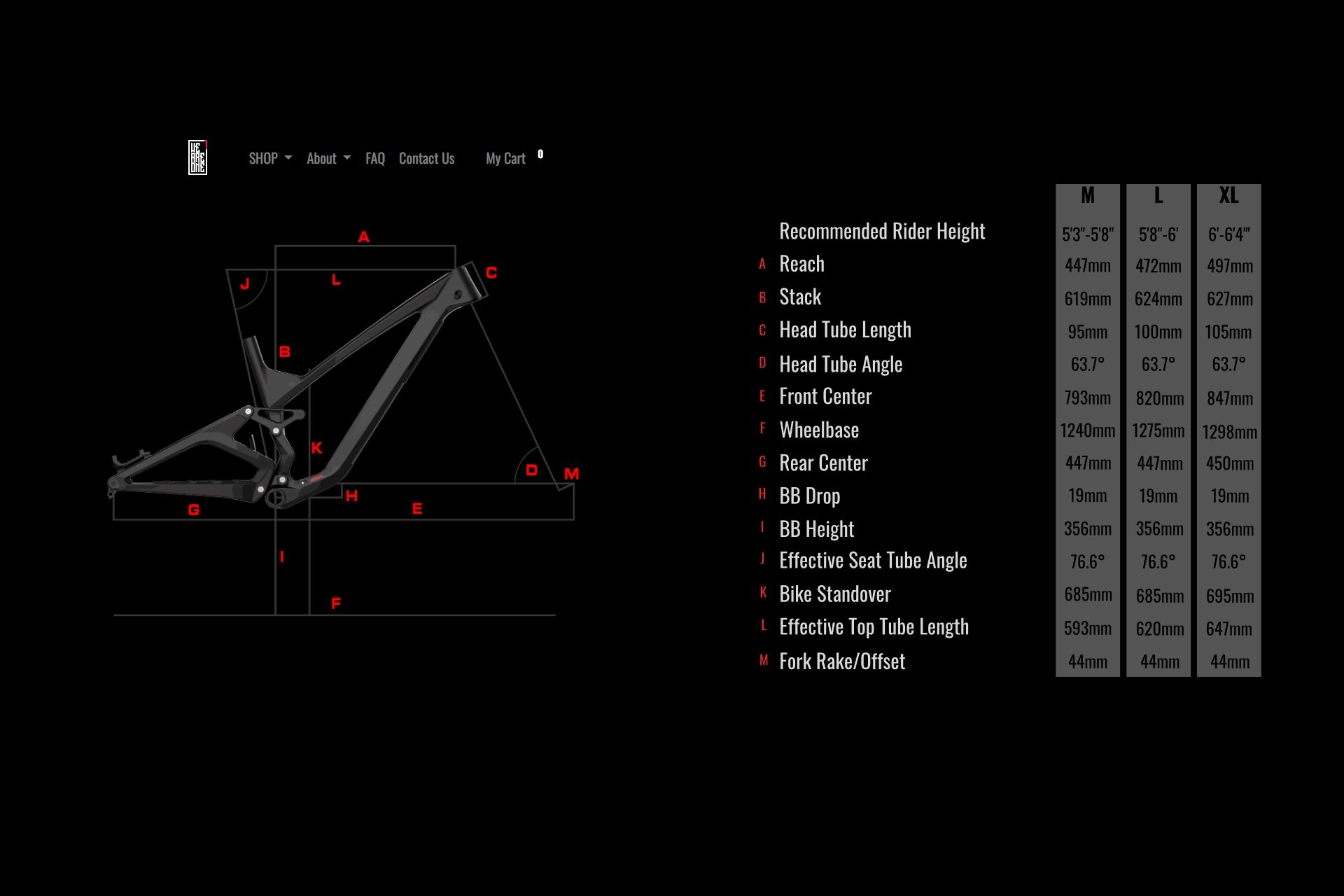 From A130 to A140
I put in a fair number of hours on the Arrival A130 with a 140mm Manitou Mattoc Pro mounted up front and was sitting down to write something when I started thinking about seat tube angles (STA). Comparatively, as rear travel decreases, effective seat tube angles should get slacker if for no other reason than to maintain pedaling position since they'll have less sag. For example, in addition to being lighter, I'd expect a Rocky Mountain Element to have a slacker STA than their longer travel Altitude.
This is of course one of the two main negatives of bikes like the Arrival that use one front triangle to derive a number of models. The front triangle geometry is fixed so links, shocks, and fork length change all angles or none of them. The other negative is that the frames have to be built to soak up the riding of their most aggressive application. What's reasonable for a 170mm Enduro bike becomes an over-built 130mm rig relative to purpose-built trail bikes.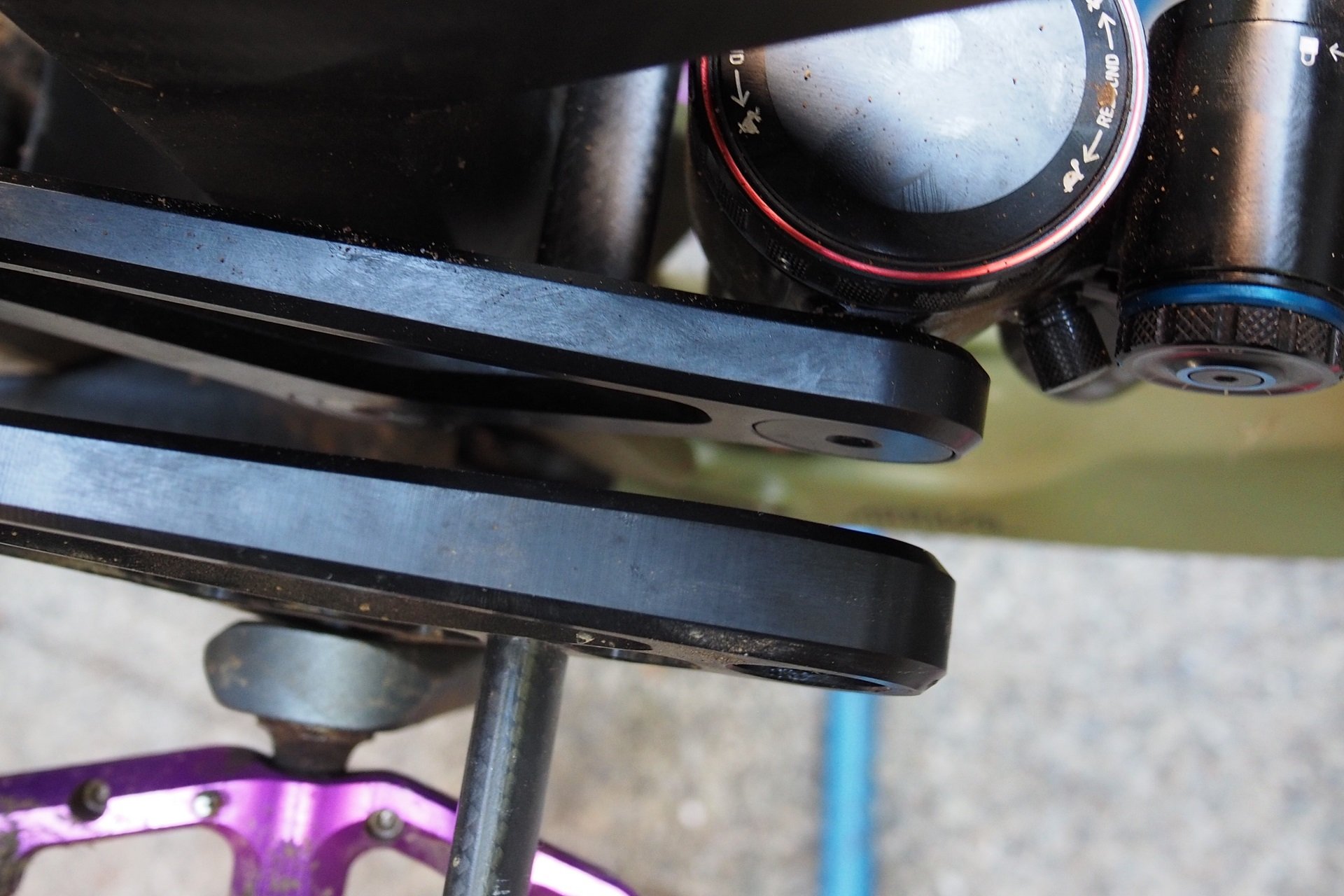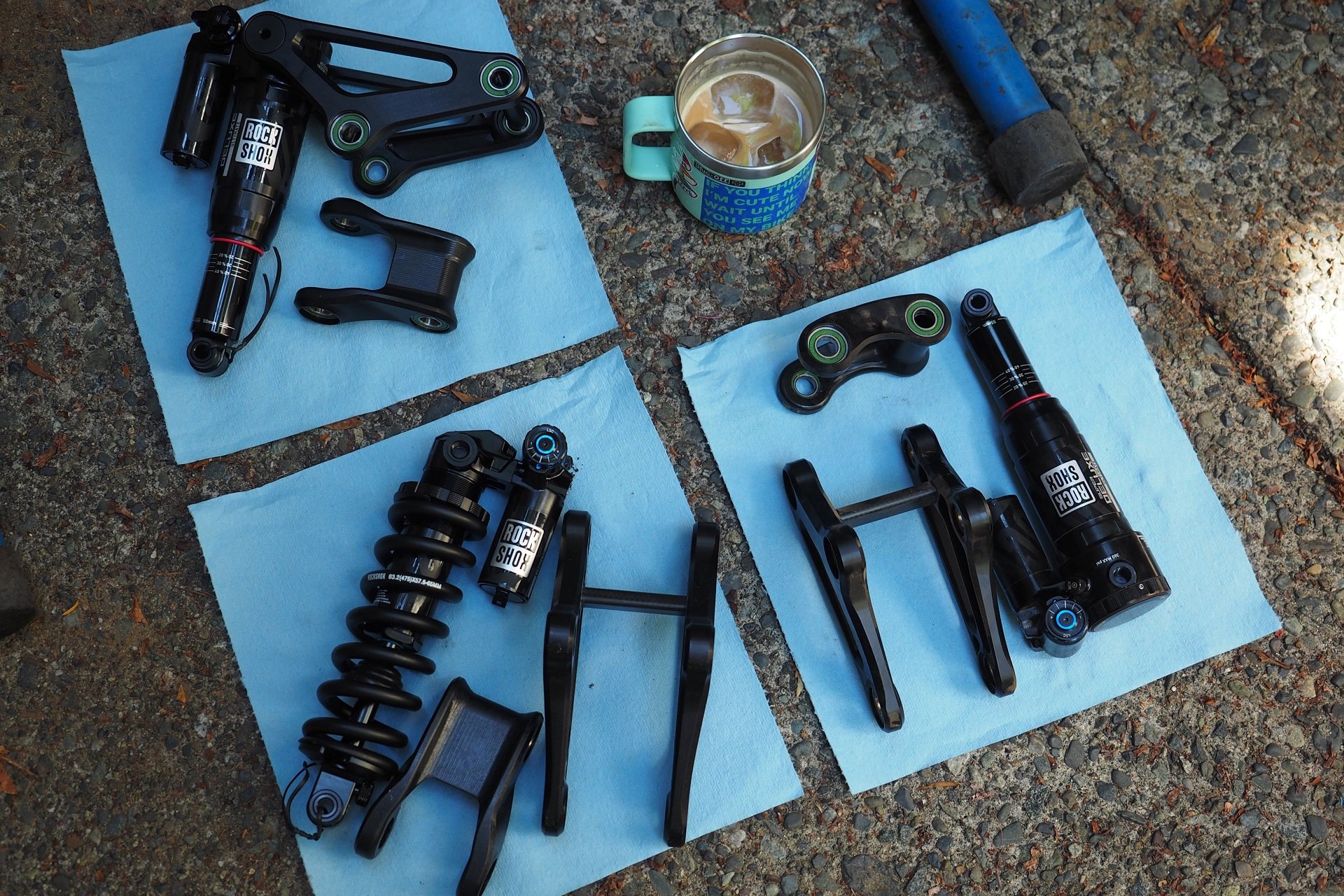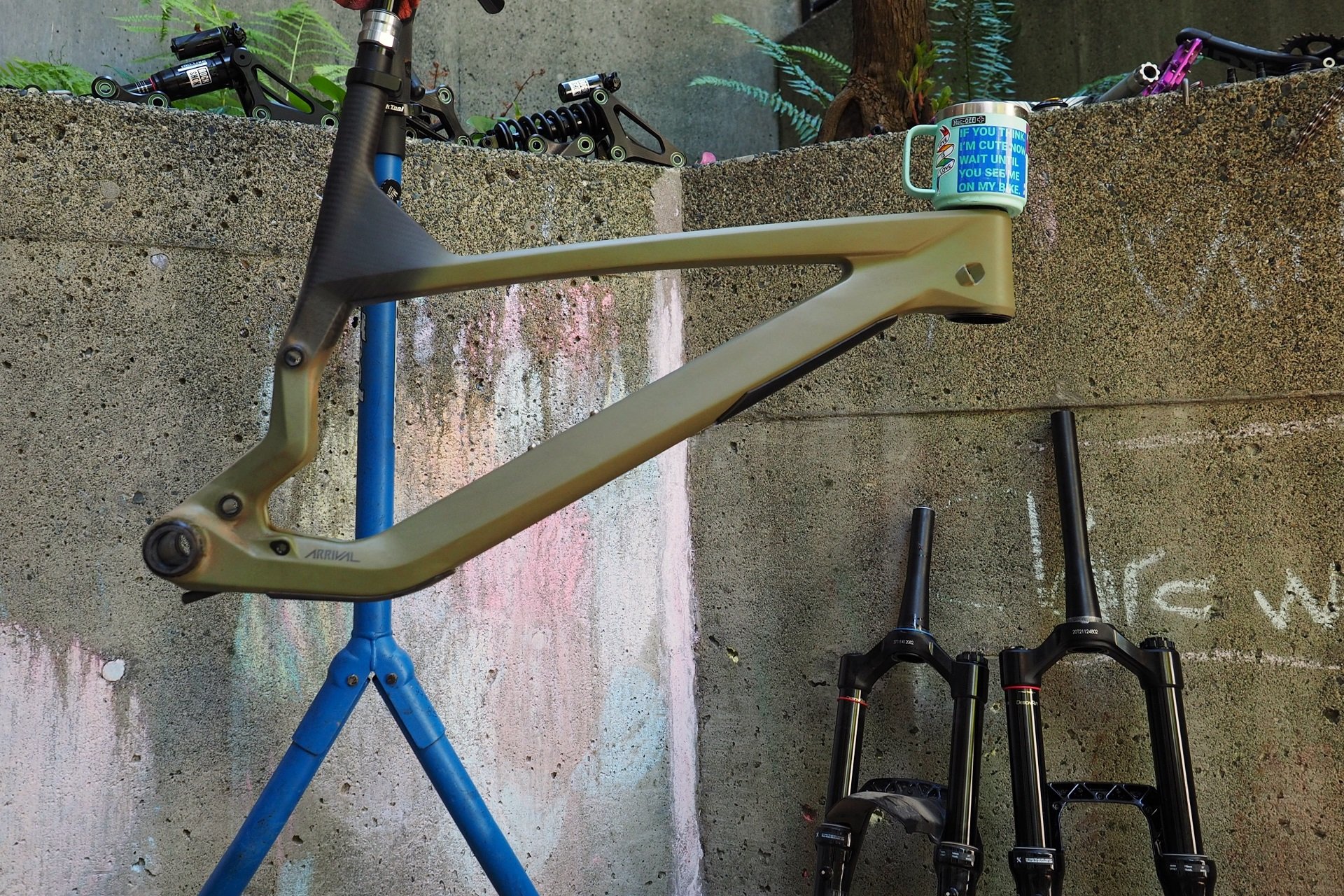 For these reasons, and given the A170 gets uphill quite efficiently but is a hoot on the way down, I didn't expect to really enjoy the A130. If I want a short travel bike, I'll generally reach for my hardtail. But I'm not too fussed about weight however - I haven't had any of the Arrival builds near a scale - and we ended up getting along quite famously, including on some trails I didn't enjoy on the longer travel A152.
Where the Arrival A152 wants to hurtle me forward at 88 miles an hour every time I let go of the brakes, but without the control of the A170, I find the A130 to be a much more predictable, if more cautious, descending bike. It's not trying to launch me back to the future in every tight and janky North Shore corner. It's not more forgiving in terms of wheel travel, but it is more forgiving in terms of rider errors. And I make lots of them.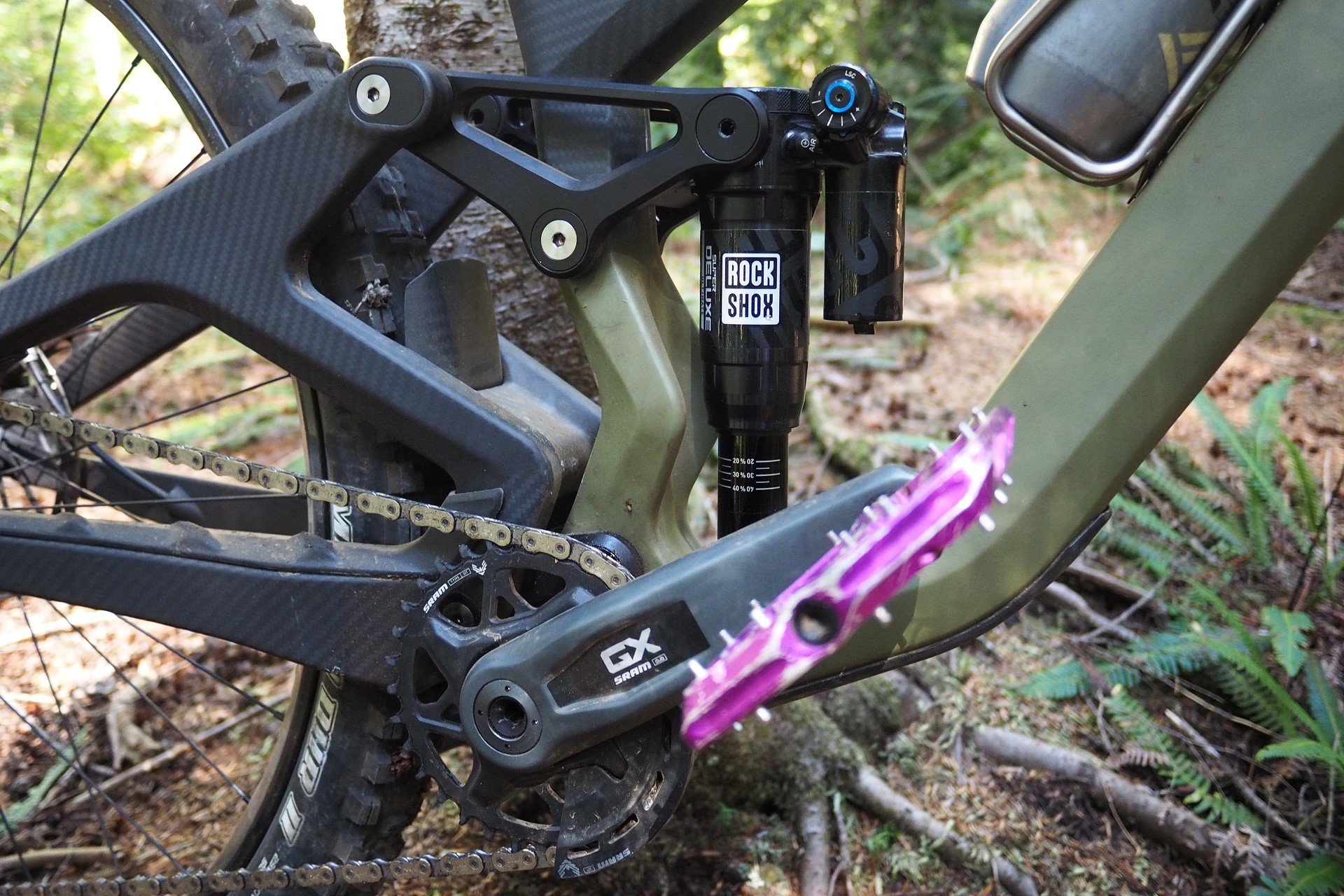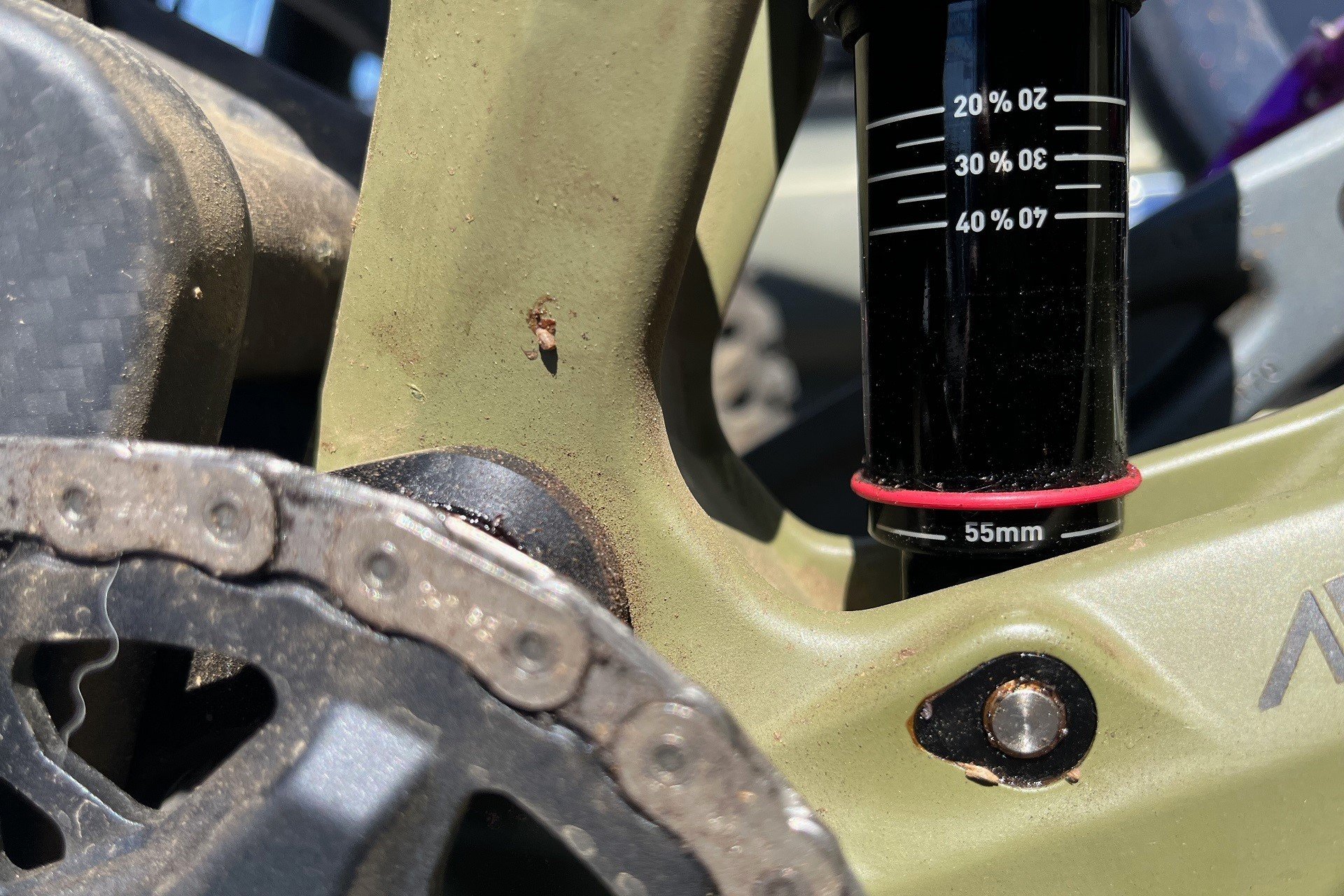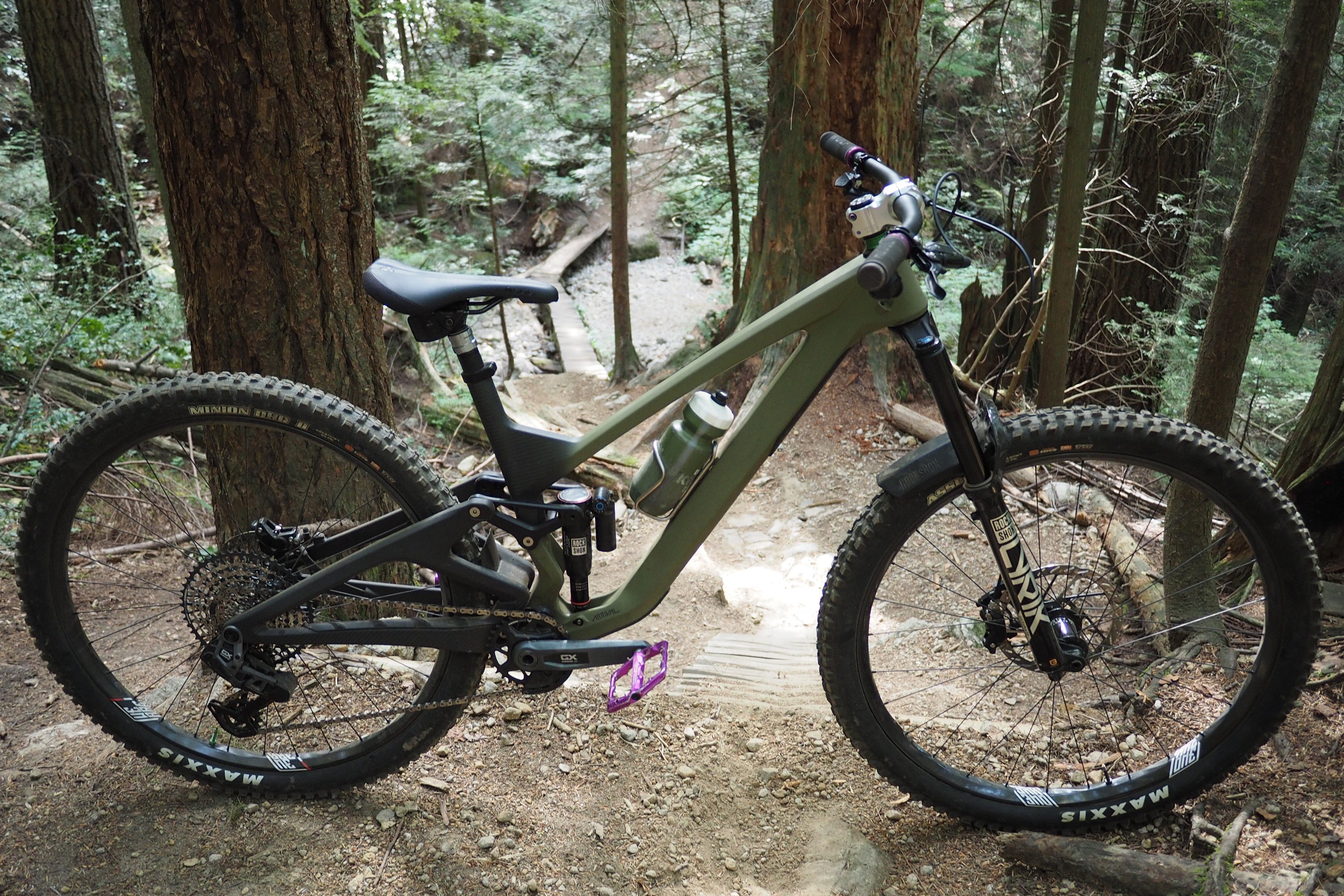 Skip to the Game Of Forks I've been playing and I discovered that, both in terms of the suspension balance descending and in terms of the improved climbing position, thanks to a slacker STA, the Arrival combination for me is the A130 sporting the 160mm Lyrik from the A152. This machine climbs like no bike I've ever ridden; infinite traction, but at the same time, unlike other soggy machines that can claim the same, the upright poise and forward pep of the most efficient XC rigs.
I'm not claiming it's a lightweight 'Down Country' rocket ship like the Forekaster-equipped Rocky Mountain Element and I certainly skipped uphill faster on the Rekon-equipped Lux Trail, but for an all-day uphill grinder, the sit-and-spin or stand-and-strain, technical climbing chops of the A130 are excellent.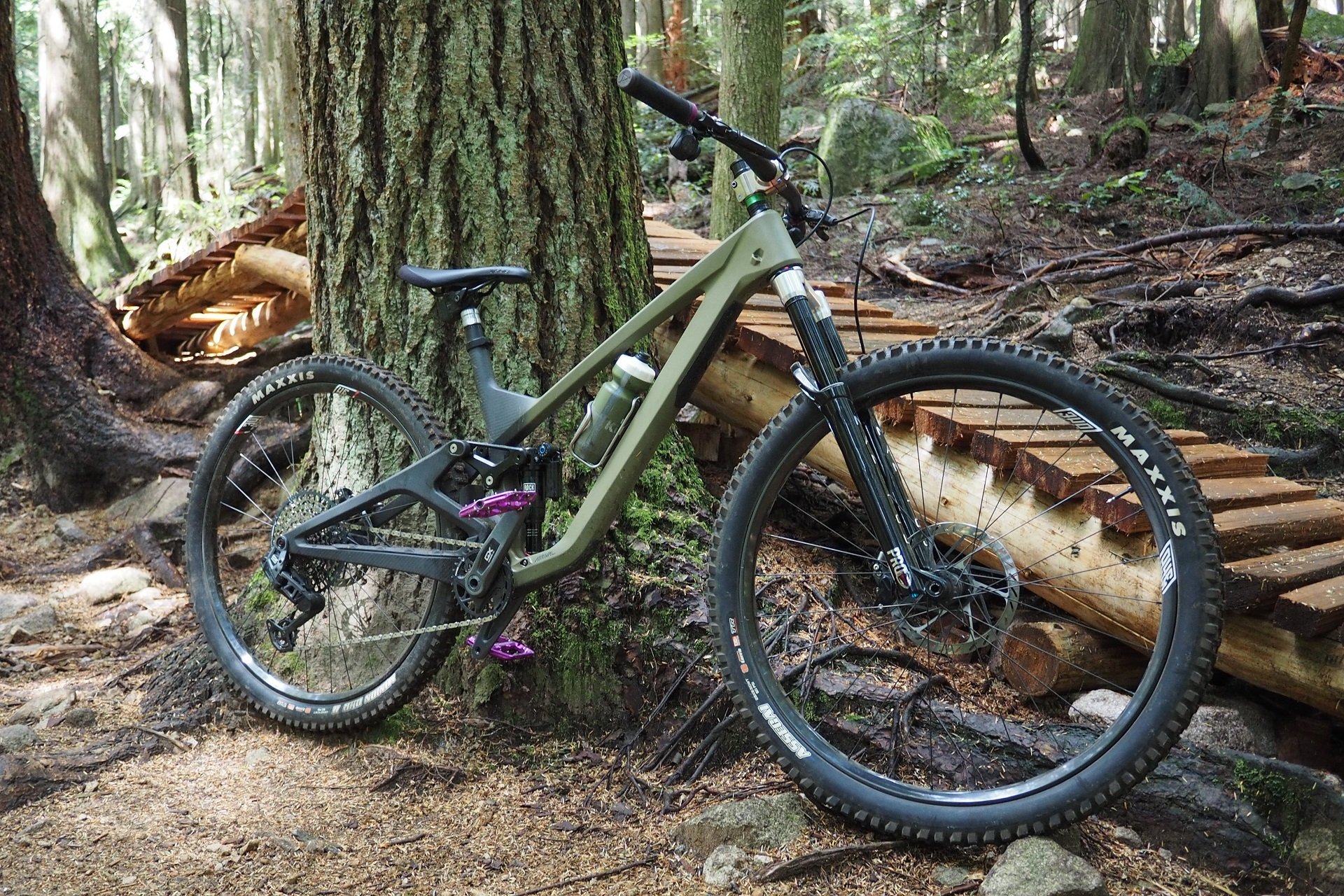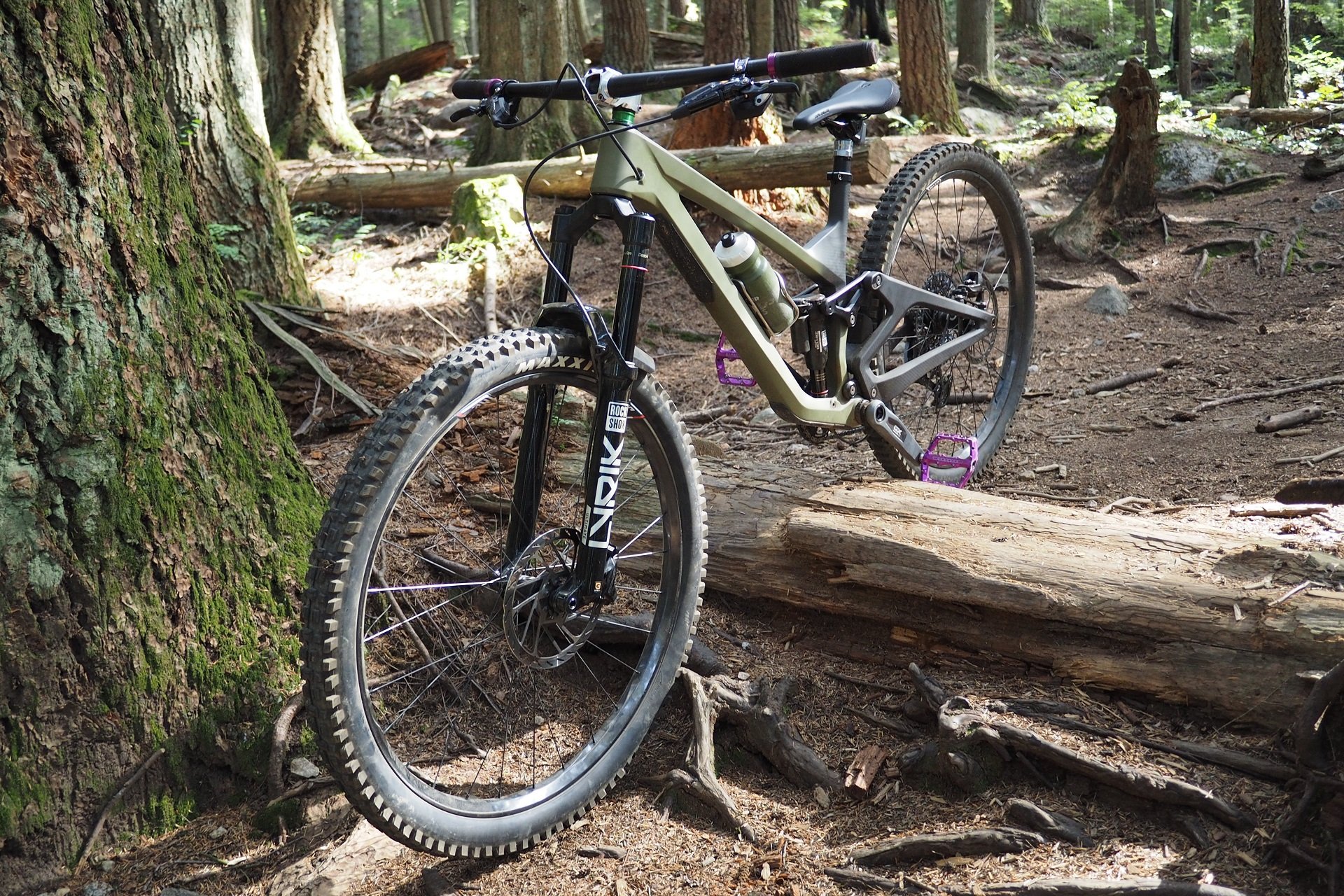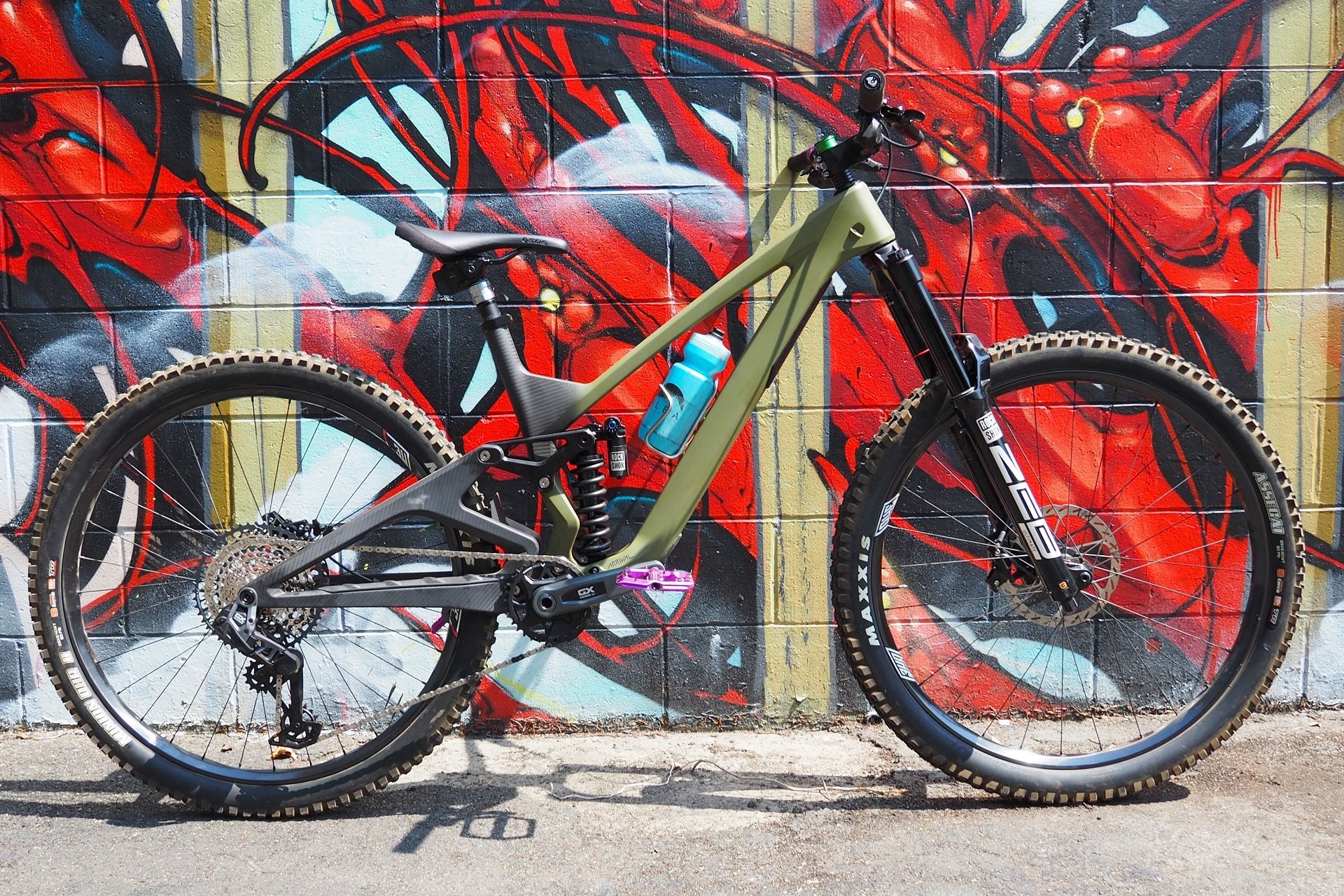 Not to take away from your climbing ability, but that bike goes up like fucking silk" - Mark S
We Actually Are One
That would be the end of the story, with my jumping back on the A170 build for the coming fall and winter season but Dustin from We Are One sent me a note saying, if I like the over-forked A130 I should really try the off-menu A140 build. I already had the parts, since it's simply combining the A130 linkage kit with the shock off the A152. That is, going from a 50mm stroke shock to a 55mm stroke shock.
It doesn't sound like much. I kept the same sag in millimetres - not the same sag percentage - from my A130 setup. Climbing the bike feels identical in terms of ride height, pedaling efficiency, and traction. This has me running approximately 22% sag on the A140. I rarely find the bottom but when I do, I always know I earned it, and it's only a light kiss.
I love to pedal the A130/A140 up relentless old service roads with a mix of the loosest loose sections, wandering baby heads, and awkward up-rock power moves. I also love my friends' reactions when I pull off something special. Finding traction where they can't or cranking up a technical move.
There's something magically balanced about descending on the 160mm front and 140mm rear suspension of the A140 setup. This probably sounds dumb to most folks, but it's like riding my rigid bike in the way that the geometry is predictable in all situations. It doesn't smash like the A170, but it smashes enough for a bike that's fun to climb.
It's bizarre to me how much differently the A140 and A152 ride even with the same shock, fork, tires, and brakes. It's not that I can't get the A140 moving fast, it simply doesn't spring forward with the same aggression when I pump on the pedals or land off a small drop, and I like that more cautious, controlled, application of speed. It tilts the bike a little closer to an 'every person' bike I suppose.
It usually takes me a long time to really fall in love with a mountain bicycle, but all of a sudden the Arrival and I are storming up the steepest walls and tearing down the other side. And I'm not saying that as I normally do, comparing my performance to myself. I've had multiple friends mention how much faster I am on this bike than they've ever seen me, up and down. The only problem is, they've seen me ride enough that they know the bike is a factor. As my friend Mark exclaimed, "Not to take away from your climbing ability, but that bike goes up like fucking silk."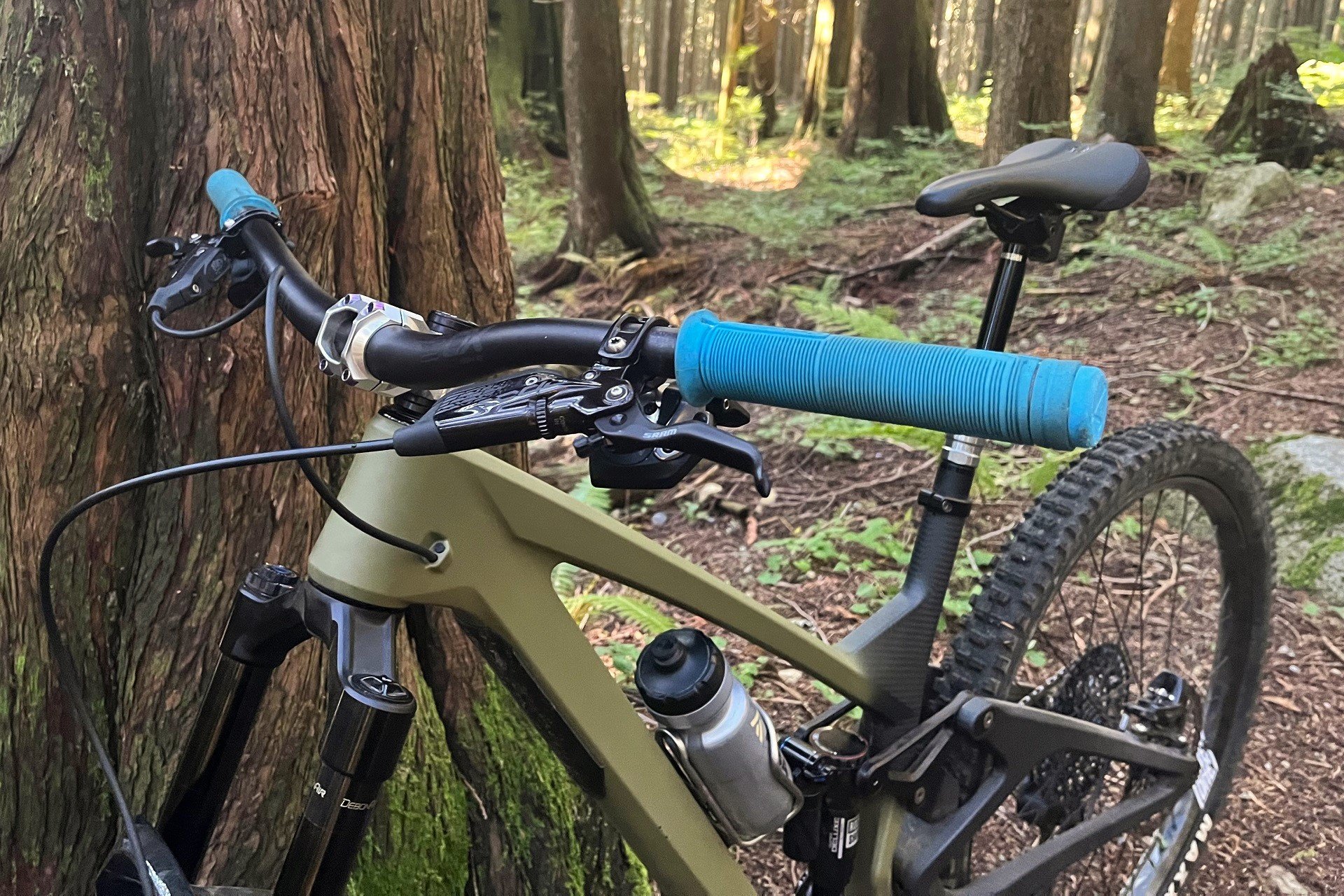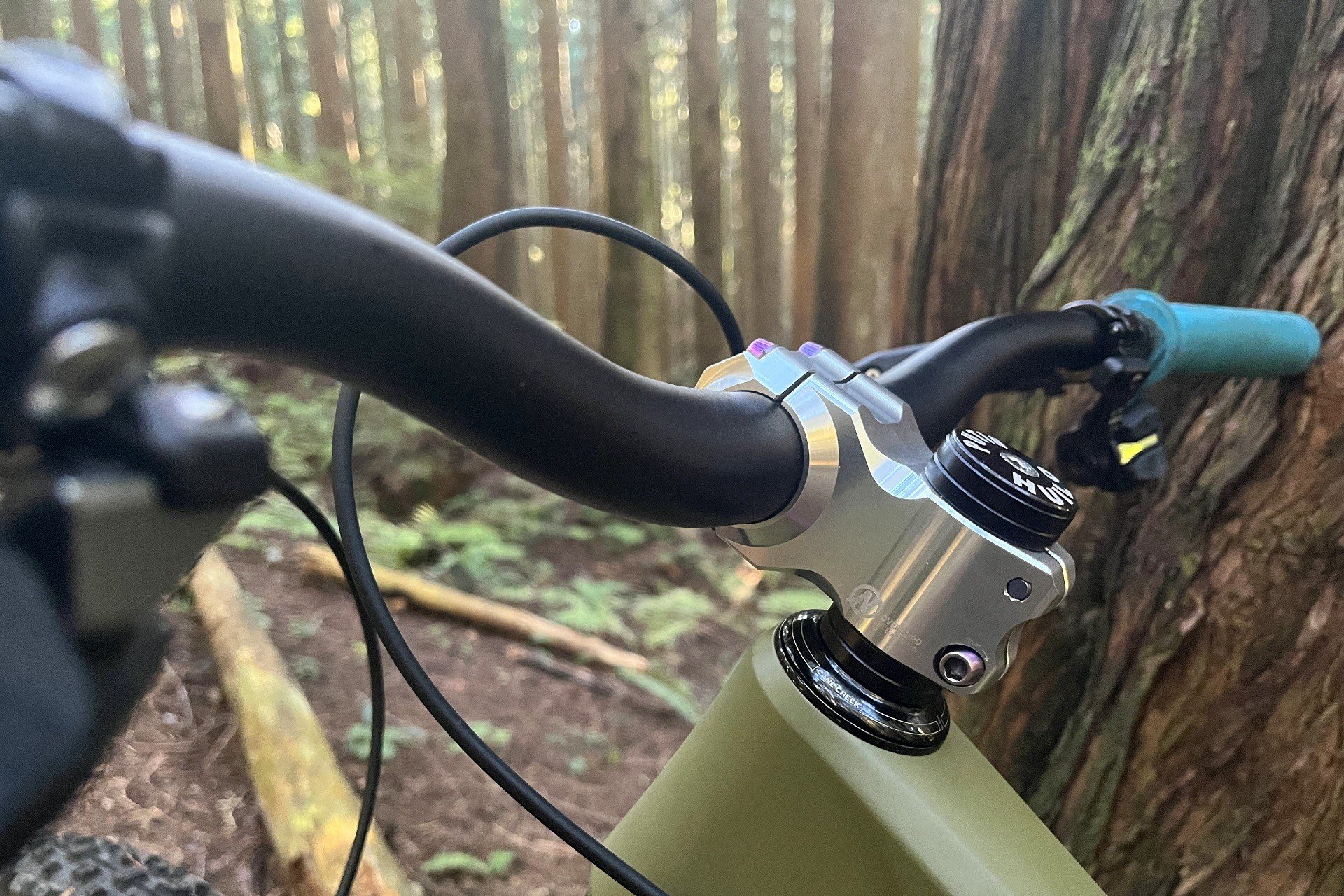 Setup Stuff
Over-forked, the seat tube angle works well for me, and the answer to the Arrival's short headtube - 100mm on this size large - has been to play with headset spacers and higher rise bars to find my sweet spot. The combination of over-forking and spacers under the stem reduces the reach some though. While on paper a 484mm Reach is a bit long for my T-Rex arms, I'm quite happy with the final fit. Likewise, the 472mm Reach number on the large Arrival A170 makes it easy to adjust to my happy place.
I properly ate shit the other day on a rock roll I've ridden a pile of times. I'm not certain what percentage of the crash I'd assign to rider error, changing conditions, or over-inflated MaxxTerra tires, but I felt very lucky to sit up in the roots and rocks at the bottom and realize I was relatively unscathed. The bike was fine too.
It was the last prompting I needed to convince me to swap out the rubber as I pedal into fall comparing a coil-sprung A140 with the A170 build.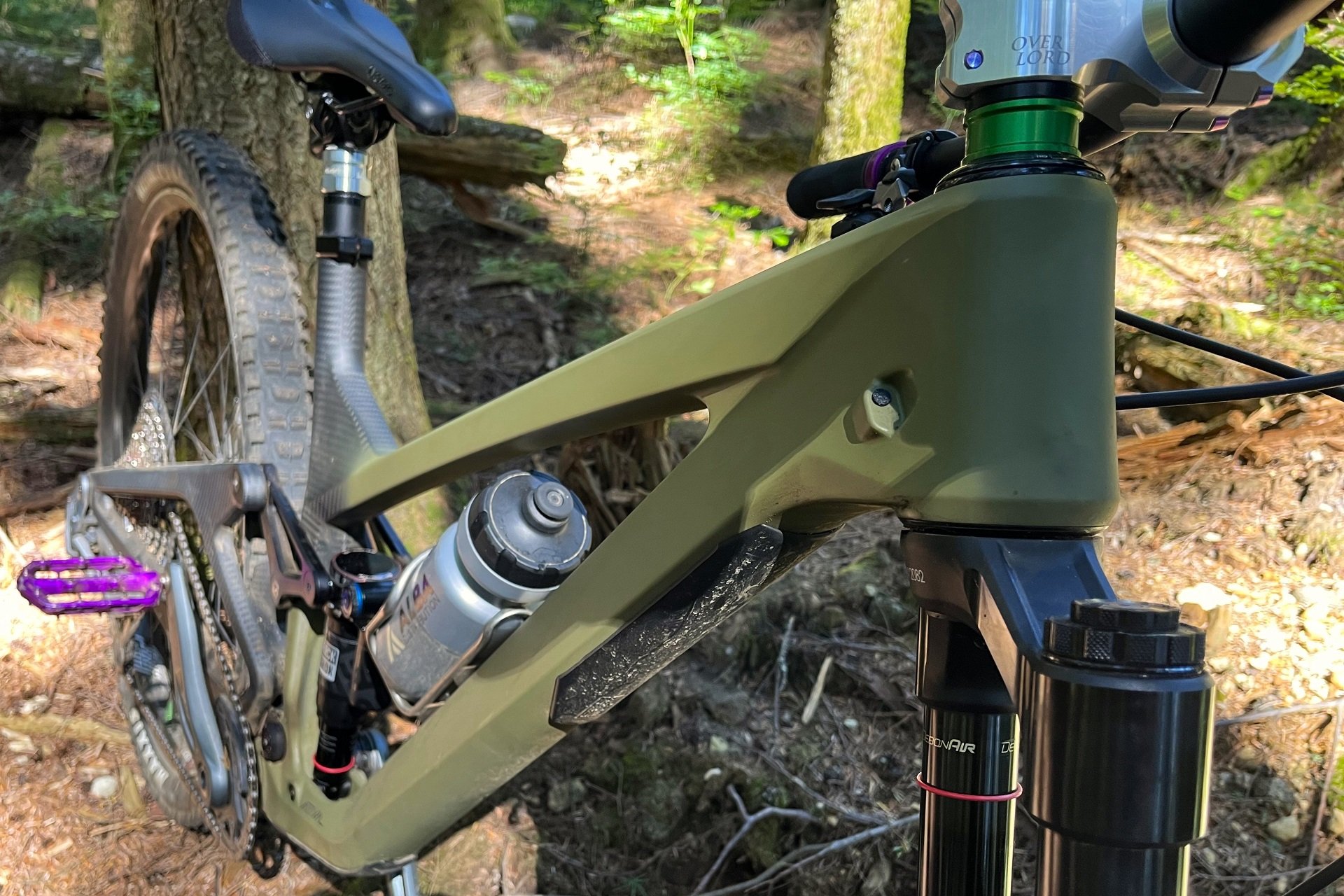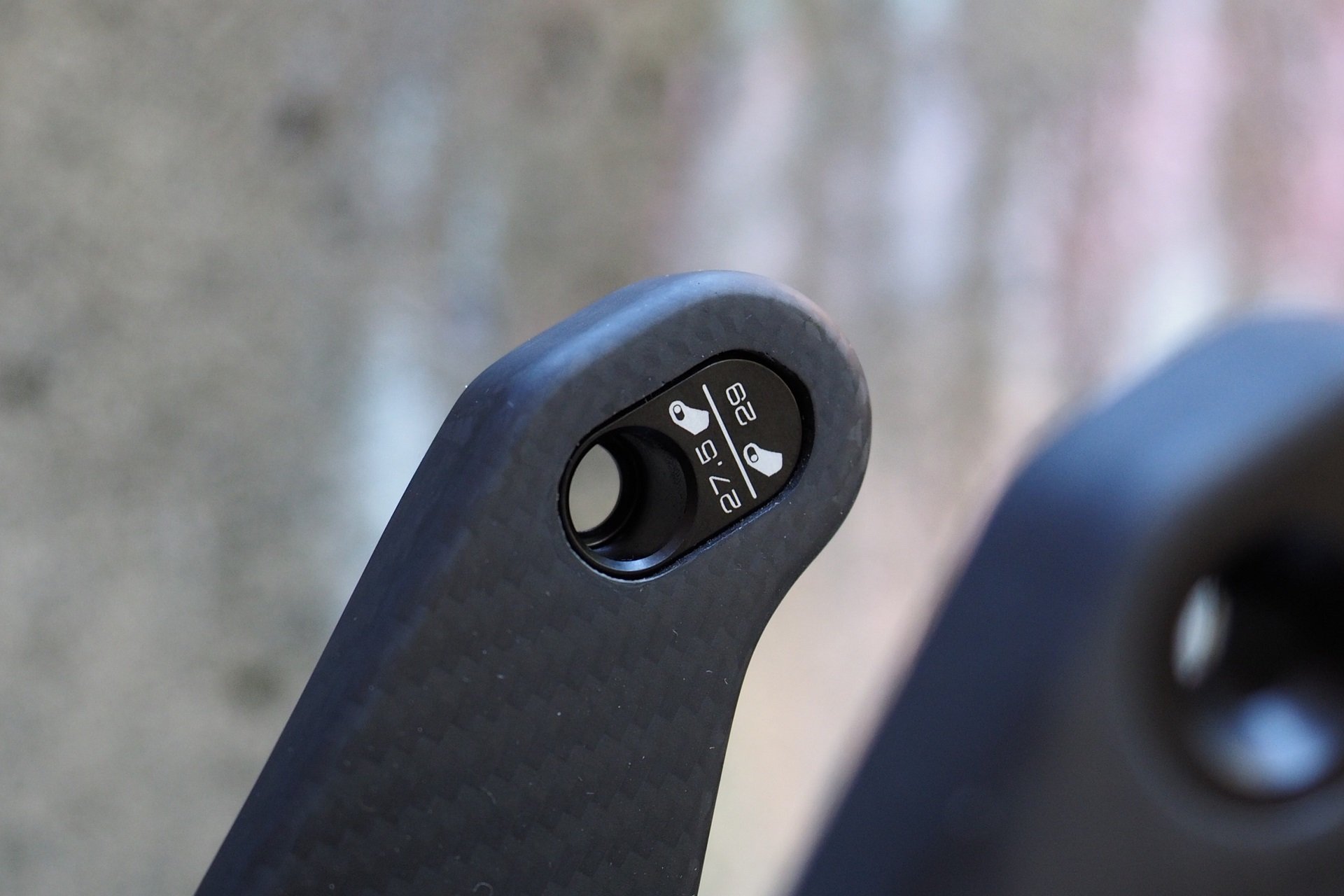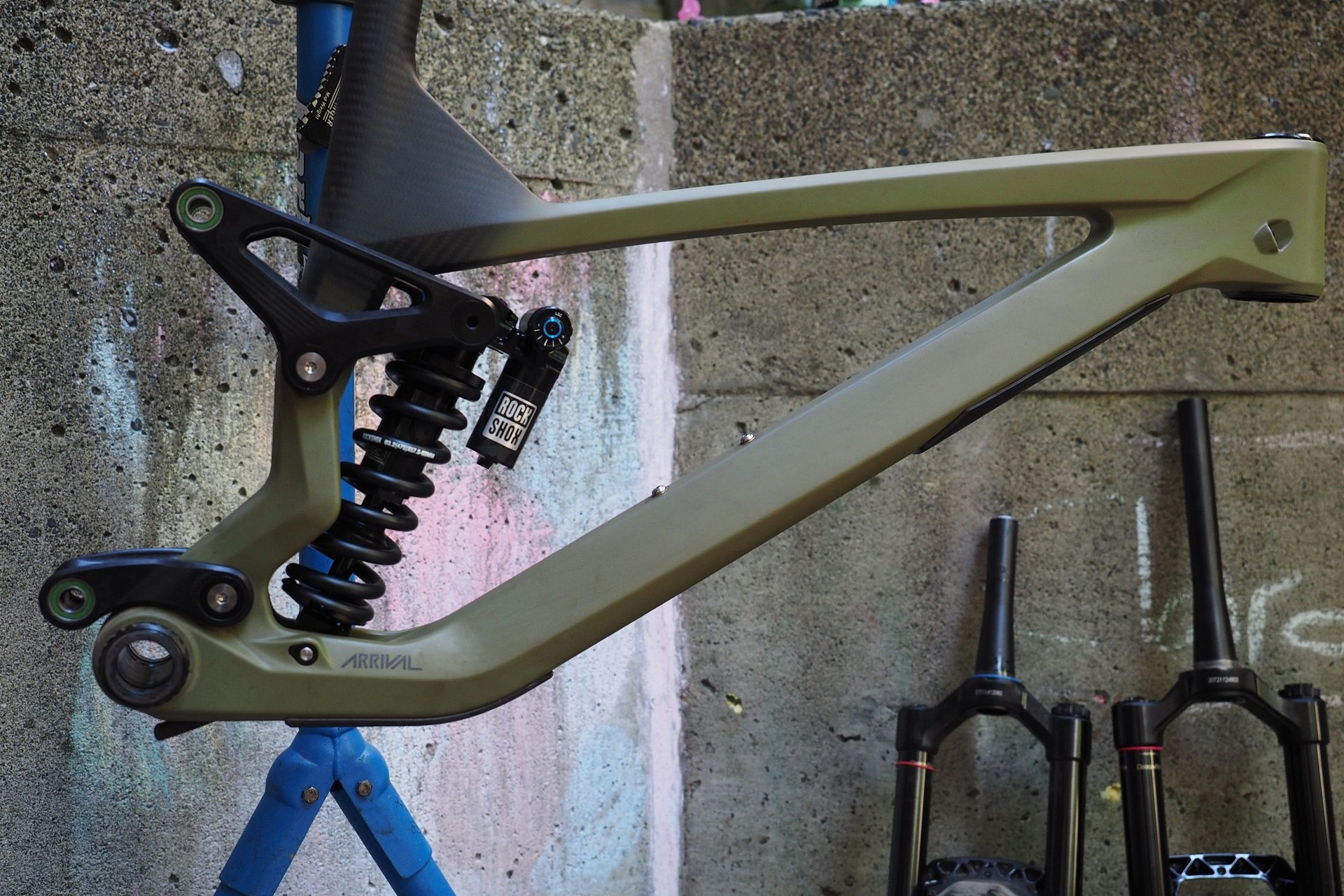 More Build Notes
I can't tell any difference between the We Are One Convergence rims I'm riding and the previous generation hoops. The wheels are stiff, but not obtrusively so while I'm riding, they've stayed true and tensioned, they look sweet and they're made in Kamloops. All good things.
I love the response when I step on the pedals and the bike goes forward instantly. A perfect pairing of We Are One's efficient suspension and the near-instant, and totally solid, engagement of the Hydra hub. I know it's a personal preference, but fast-engaging hubs are my jam.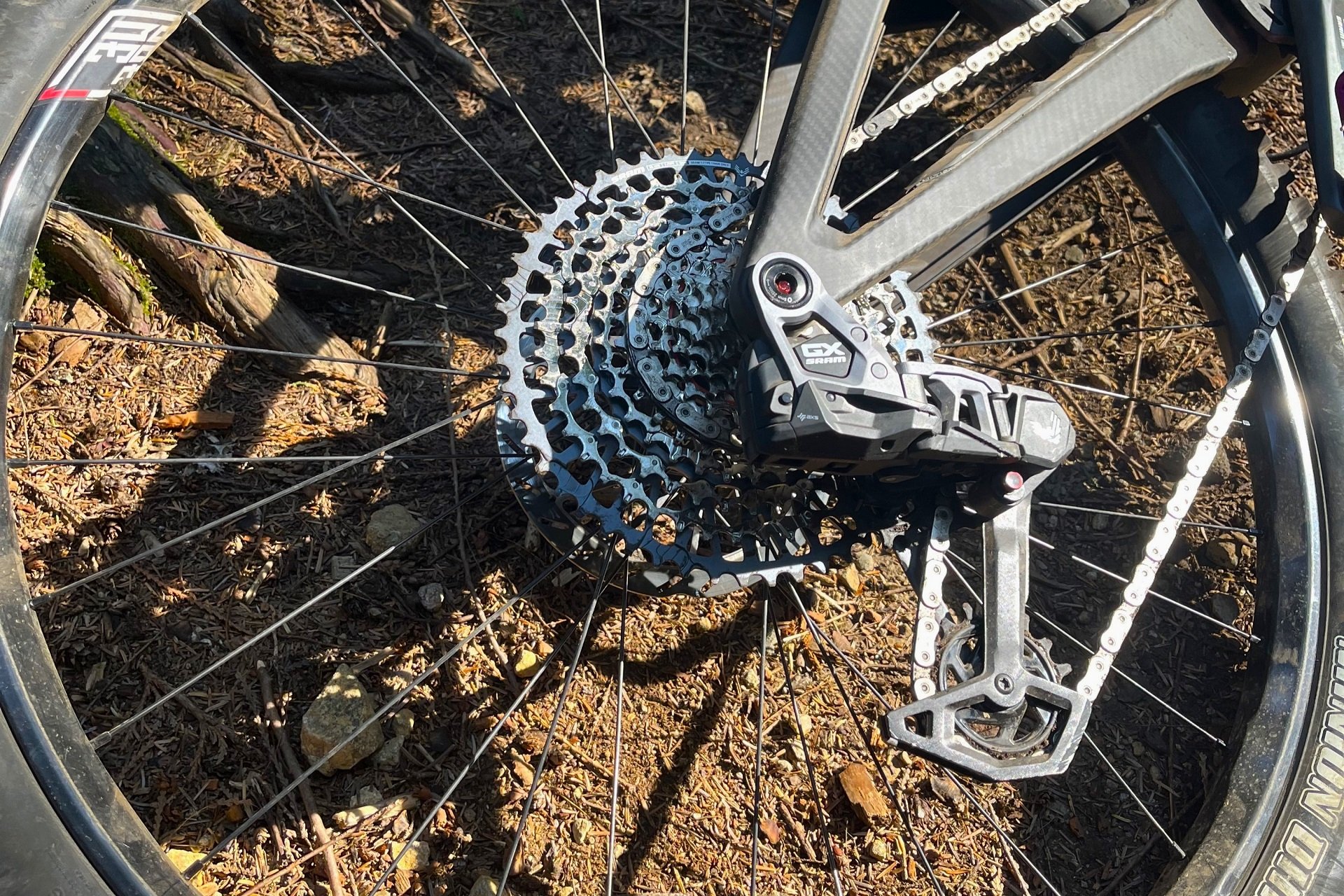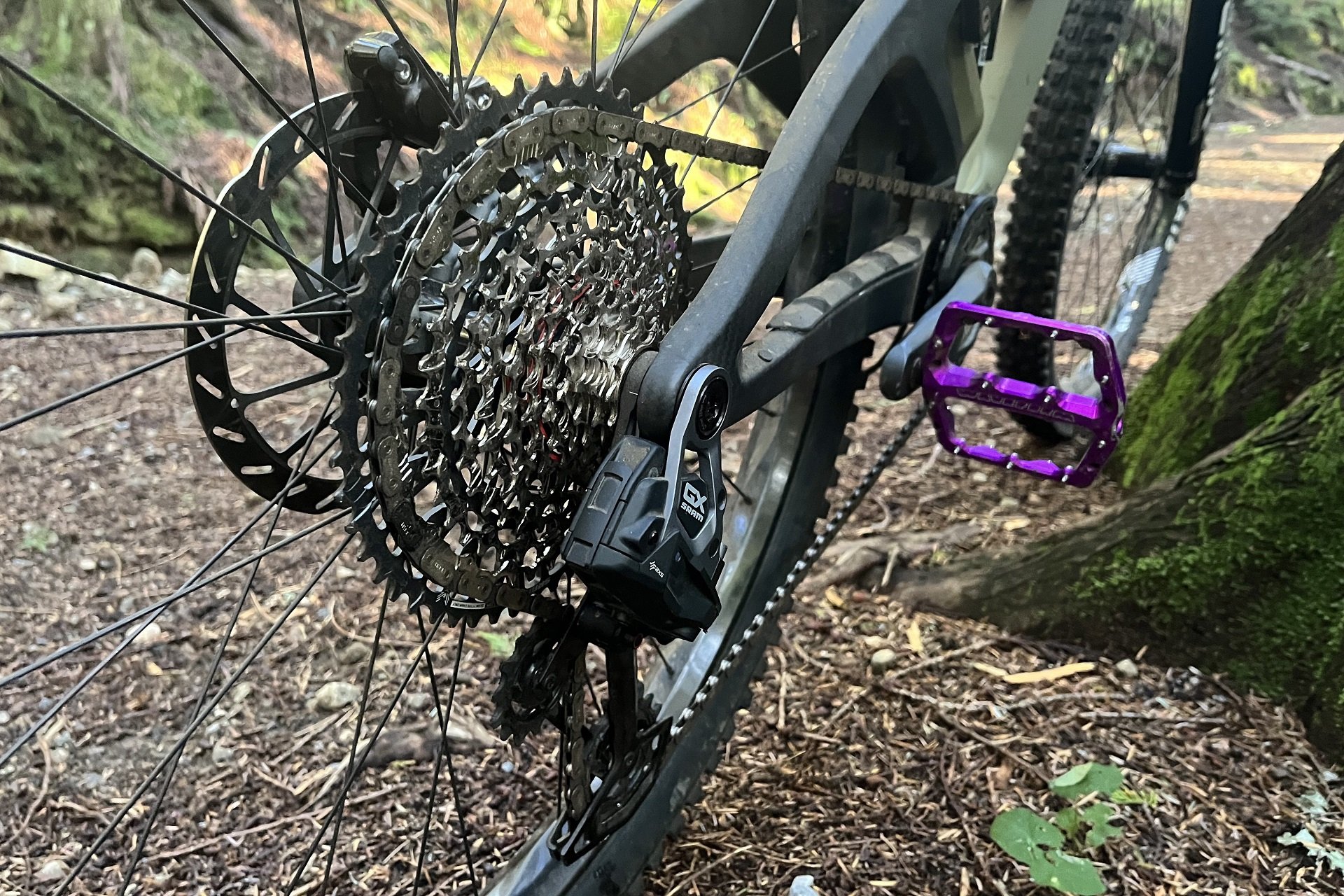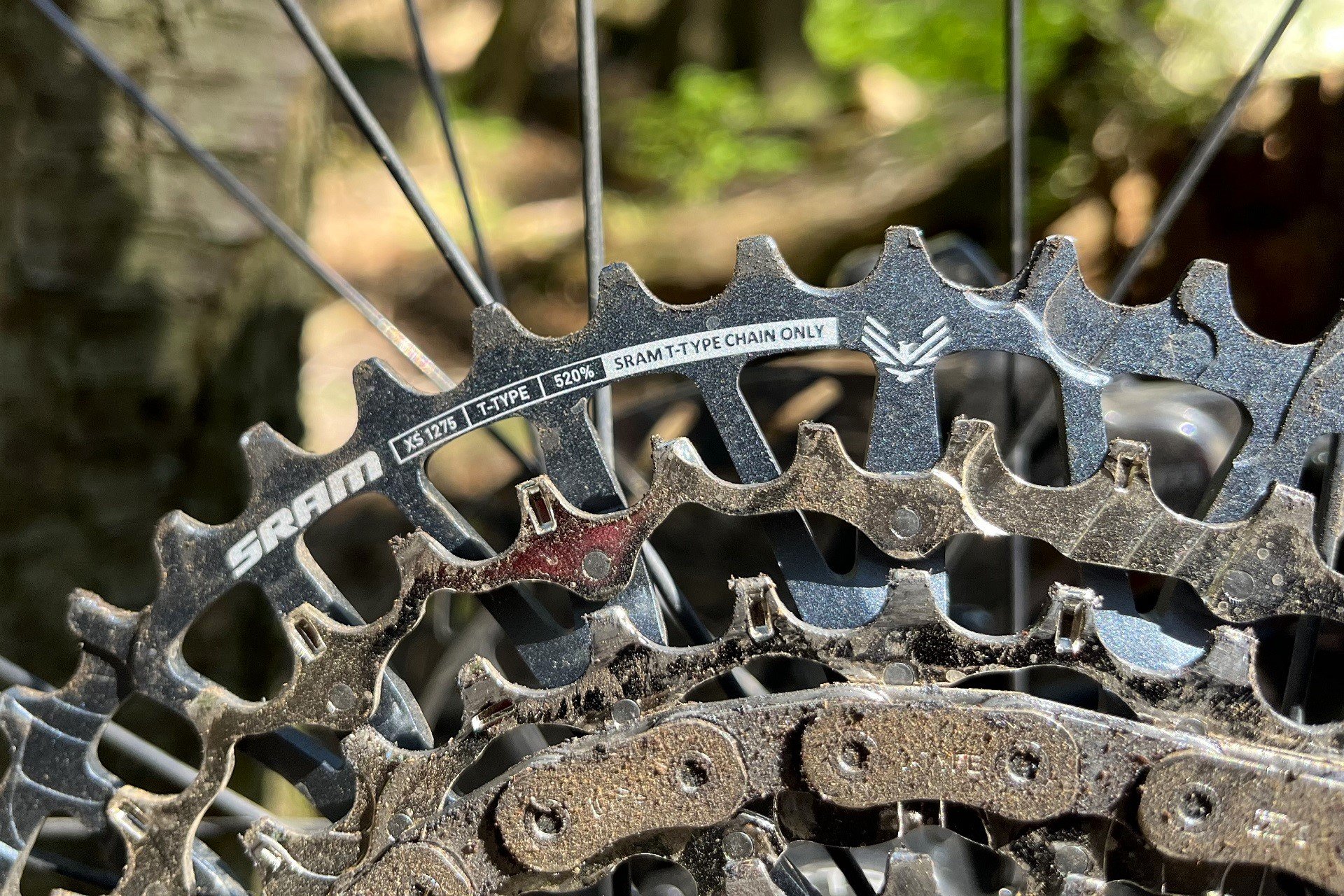 Also on the setup notes, GX Transmission remains totally fine. I've had zero issues with dead batteries, because I check them after every ride and throw them in the charger if the indicators are red rather than green, and I haven't had issues with performance on the trail either. The derailleur has had its large-and-charged body smashed plenty of times and, thus far, all the wounds are cosmetic.
If this was my bike the first thing I'd change after tires would be to throw off the bonds of batteries and go forward with a cable drivetrain and dropper post. I'd probably go 1cm longer on the dropper, from 170mm to 180mm, at the same time. After that, I'd save up for a rear hoop to mullet it. Now that I'm used to riding mixed-wheel size setups, that 29" rear wheel makes itself known a bit too often and abruptly on the steepest technical trail transitions.
Previews
One bike I didn't love, the Arrival A152, has become four bikes I'm trying to keep straight. I'm not here to tell anyone what to do, let alone We Are One, but given that the Arrival will never be lithe compared to a dedicated shorter travel chassis, and given how rad it is as a 140mm bike, I think in their shoes I'd shrink my lineup to two bikes. The A170 is for folks who want a dedicated Enduro rig with trail chops. The A140 is for folks who want the best climbing but still legit descending longer-travel trail bike they can put their paws on.
The neat news, given the adaptability of the Arrival chassis, is that for folks who already own an A152 and find themselves less than thrilled; it's just a pair of links to experience the A140 setup. Keeping the stock 160mm fork and 55mm stroke shock, make it a much less expensive experiment than bumping up to the A170.
The A140 is the Arrival I'd own living almost anywhere and I'm going to see how far that versatility can go in the big-bike direction, relative to the A170, by beefing up tires and swapping out to a coil rear shock. At the same time, for winter on the North Shore, I'm excited to be putting hours on the longer-travel, Zeb-equipped, A170 package again. My next installment will feature those two bikes.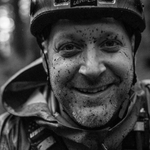 Andrew Major
Height - Steve Buscemi-ish
Wait - Patiently
Ape Index - T-Rex
Age - The same as DOS
Favourite Trail(s) every week - Pipeline (thank you Ken!) to Lower Crippler (thank you Andy!)
Favourite Song(s) this week - I'm Your Man. Nick Cave (covering Leonard Cohen)
Favourite Colour - Cosmic Lilac
Bar Width - It depends
Reach & Stack & ETT - It depends
Crank Length - 175mm except when it's 170mm
Wheel Size - Hot For Mullets