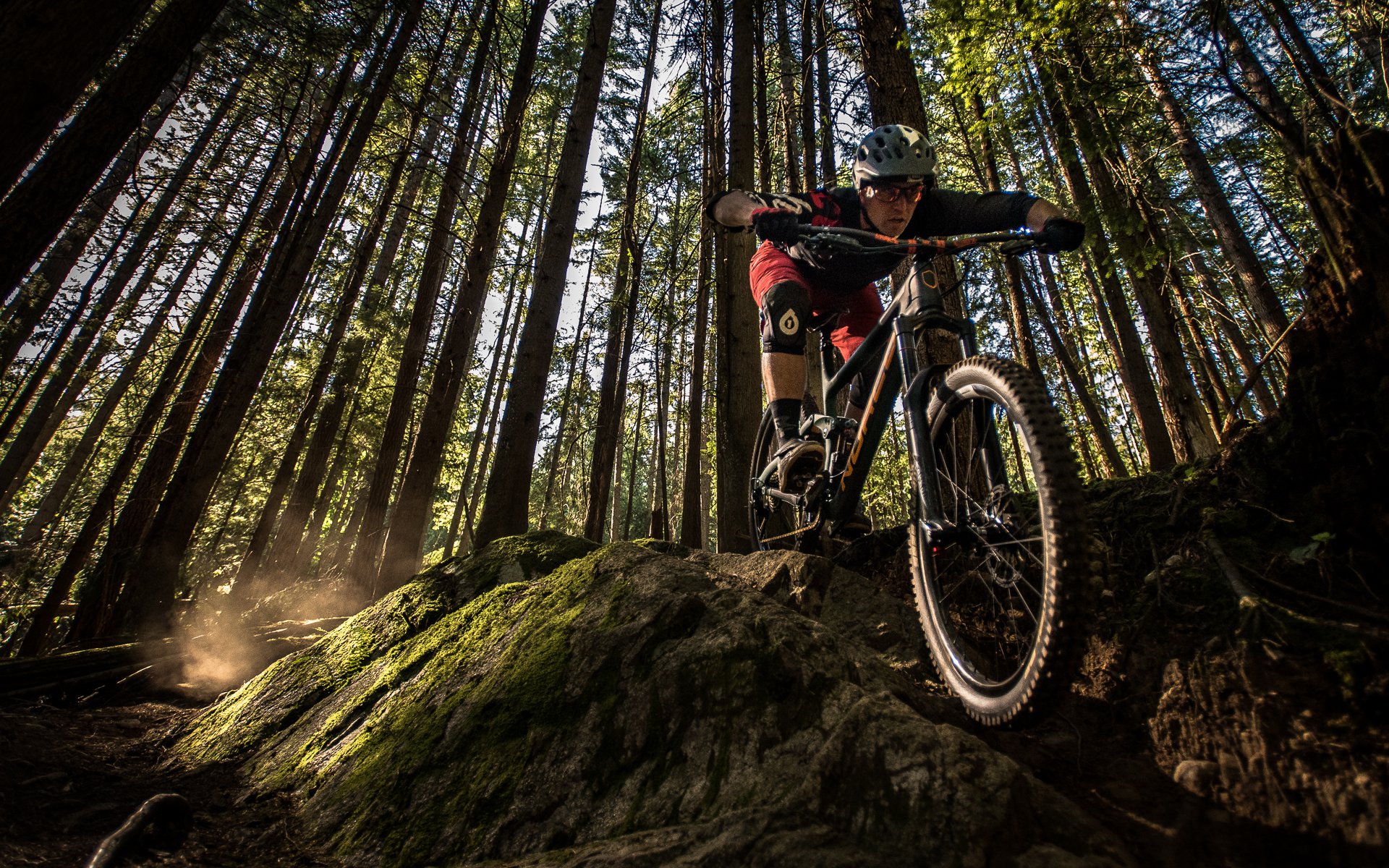 FIRST IMPRESSIONS
We Are One - Agent Wheelset
Who exactly is We Are One? If you were racing mountain bikes in the lates 90s and early 2000's you'd know Dustin Adams, Wayne Parsons, and Shane Jenson. These guys are fast riders, have been around the bike industry since dinosaurs roamed the Earth, and weren't happy with the wheels currently available on the market. With prior experience in the wheel industry, they thought they could go out on their own, and make a better carbon wheel, right here in Canada. To complement the team they hired an experienced machinist, and an ex-Rolls Royce engineer who wanted to apply his skill set towards the design and optimization of wheels. An all star crowd for producing a top tier product here in BC.
We Are One could have simply ordered up some offshore carbon rims, slapped on some cheap stickers and voilà: carbon wheel company. They didn't take that route. They've taken literally the most difficult path to market, by purchasing all the machinery required to build the rims right here in British Columbia. Why? Because they believe they can offer a better product by controlling all aspects of wheel design and manufacturing. This way We Are One believes they can offer a better product, with better quality control, and be able to react to market changes quicker than their competitors. A ballsy move I'm sure you'll agree. 
After months of development, testing prototypes on rugged BC trails, We Are One settled on their first product to launch the brand. The Agent 27.5 rims are hand laid in Kamloops, BC, and then moulded in house. Once out of the oven the rims are laced with Sapim double butted spokes to Project 321 hubs, and sent direct to customers. Nerdy spec alert, the Agent 27.5 is:
27.5" rim is 30 mm internal width, rim weight is 480 grams. Full wheelset weight is 1810 grams
29" rim is 30 mm internal width, rim weight is 490 grams. Full wheelset weight is 1840 grams
Wheelset cost is $2,175 CAD or $1,650 USD with no import duty because the wheels are made in North America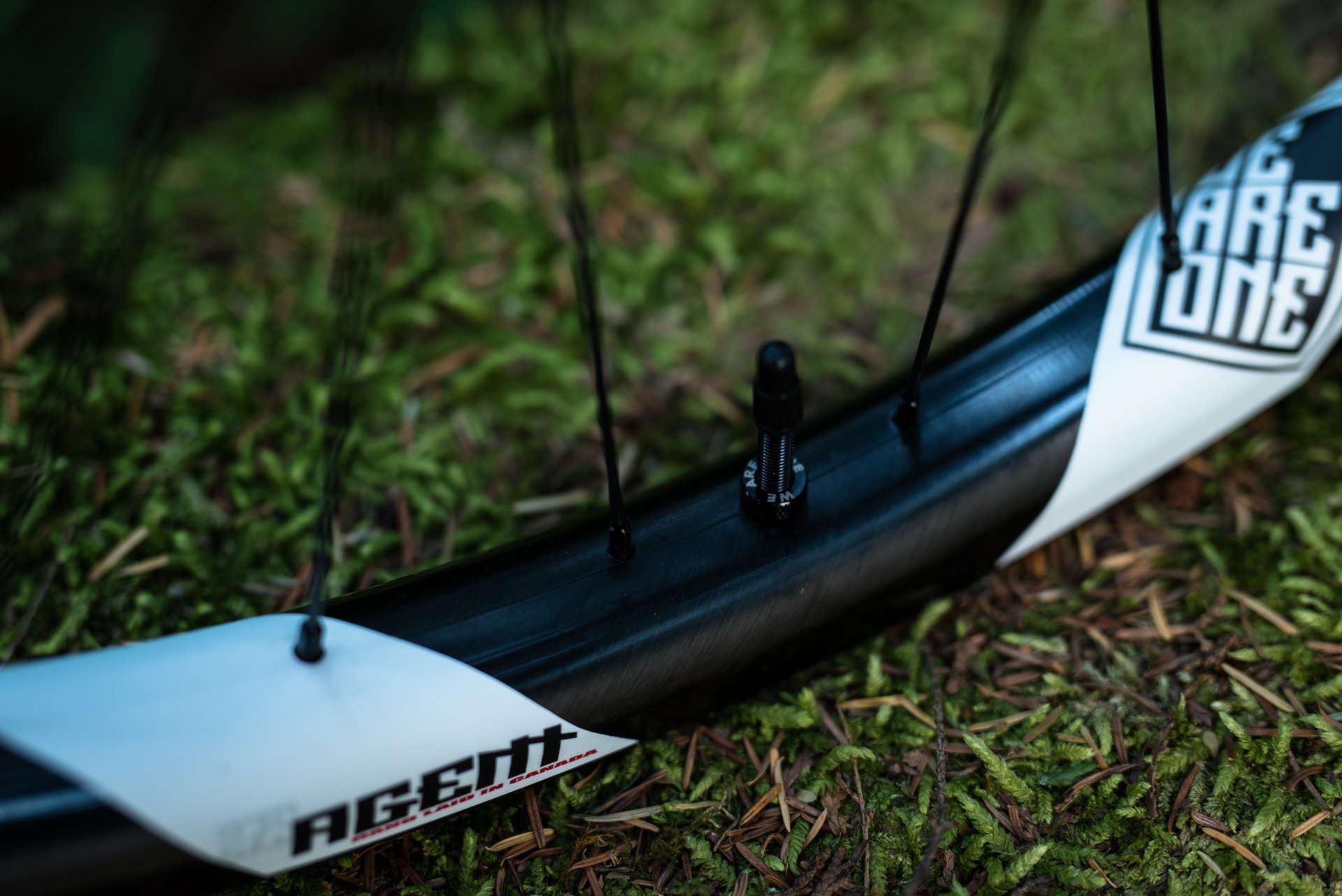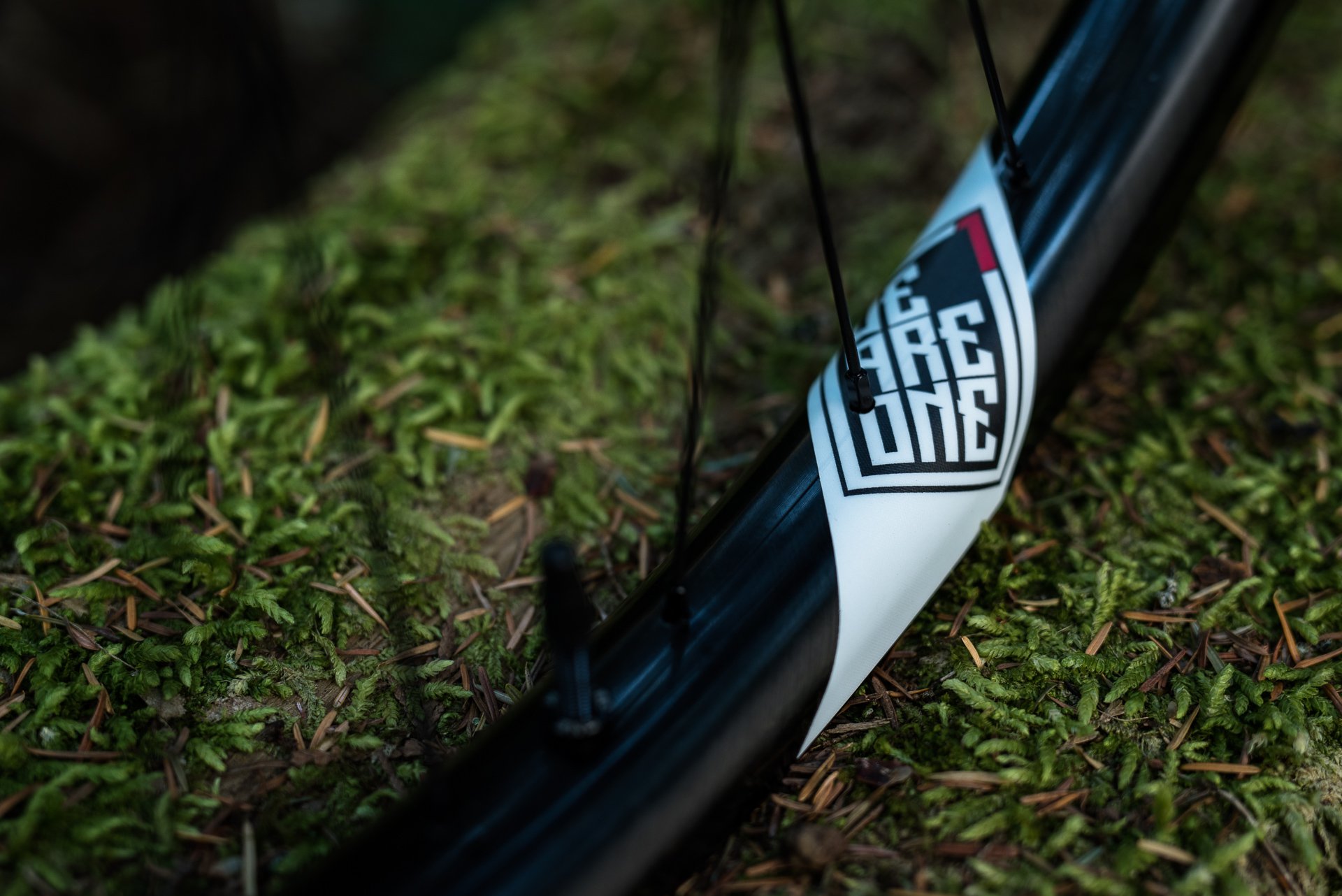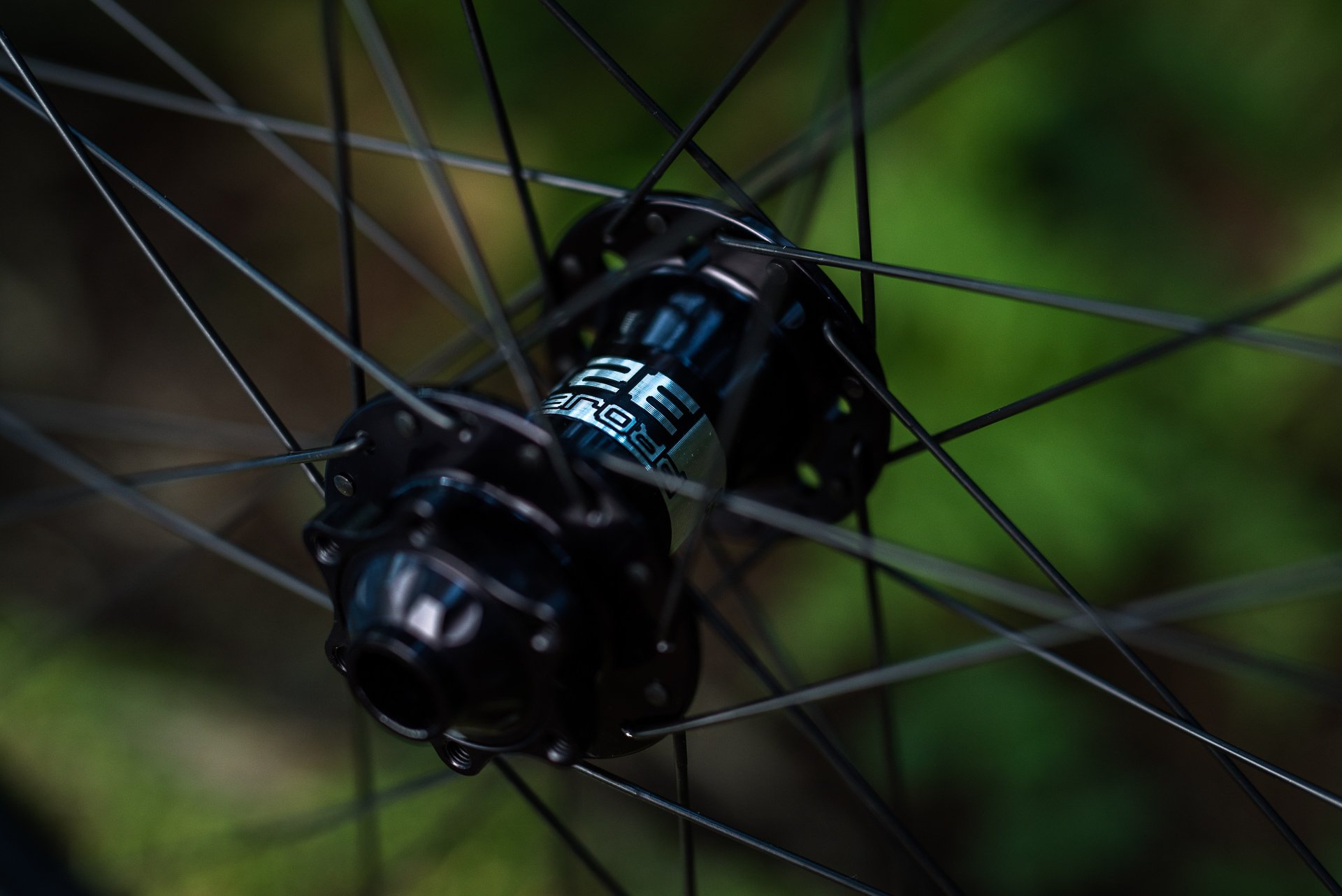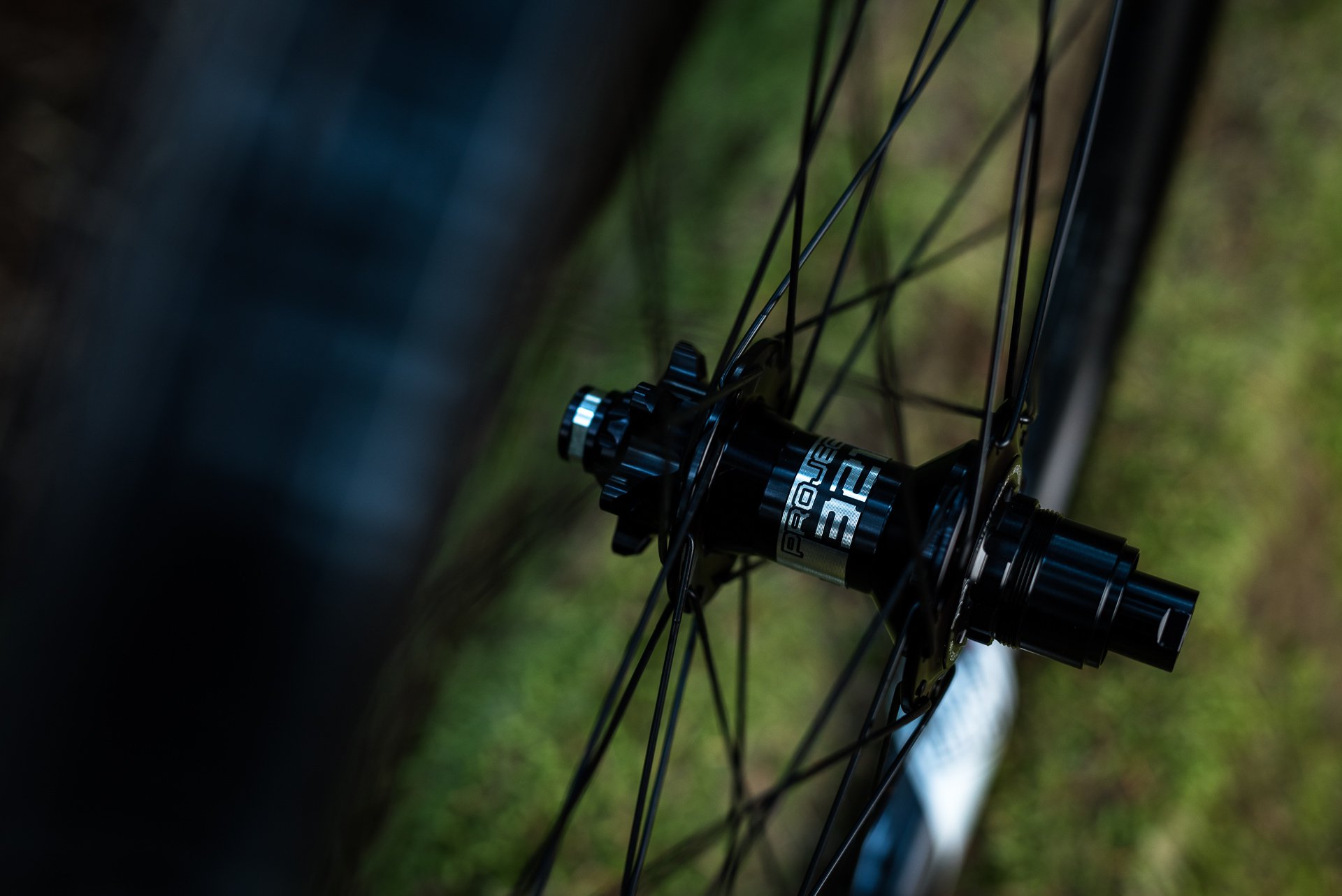 I was surprised We Are One could make carbon rims in Canada (that are labour intensive) at anything close to similar cost to offshore rims. When I asked We Are One how their pricing is so reasonable they were forthright with their reasoning. While labour is obviously more expensive in Canada, by not having to pay third pay profits, intercontinental transportation costs, and the expense of traveling to / managing an offshore supplier, they can get close on pricing. 
I've heard a lot of folks wondering if We Are One can offer a decent product so quickly. With many of the fastest riders in Canada already on We Are One wheels helping with development (with minimal failures) it seems they've done their homework. If it softens any concerns We Are One seem to have confidence in their product by offering a 60 months no questions asked replacement on their rims. 5 years, that's unheard of! Obviously wear parts are not covered, but considering I go through at least 2 aluminum rims a year, a set of carbon hoops could start to make sense. 
At the moment We Are One only offers the Agent rims / wheels in 27.5 and 29 variants. This is aimed squarely at the trail bike and enduro market. In time We Are One plans to offer a variety of rim profiles tailored to specific uses. We Are One will also look to offer a lower cost option with a cheaper hubset and spokes in the future. Right now you can buy the We Are One wheelsets in any colour you'd like as long as it's black, with no colour options planned at the moment.
If you're interested in purchasing We Are One wheels / rims they offer direct to consumer sales with free shipping to Canada and the USA. Available anywhere else on the globe, but you'll have to cover the shipping. We Are One is establishing a dealer network, with some dealers in Alberta, BC, and Utah. See We Are One's website for more info.
I've had limited time on the Agent wheelset to date. However I'm thoroughly impressed so far. The hubs are smooth and fast, with excellent hub engagement. I like the wide rims, and the resulting tire shape. The rims feel light and snappy and they accelerate with ease while being forgiving over harsh terrain. And yet they are laterally stiff offering added precision to tire placement. Over next few months I'll be bashing about on the Agent wheelset, riding and racing on the toughest trails around. I'll check back in with a longer term review later on in the year.